Two Long-Distance Cruisers Find the Upside of Downsizing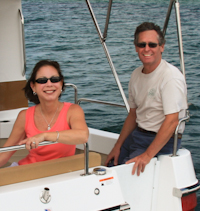 Jim and Lisa Favors have been avid boaters in the Great Lakes area for over twenty years. They spent the first year of retirement cruising the 6,000-mile Great Loop route on a 40' trawler. One year soon turned into five years of cruising as liveaboards. "We're excited to continue our boating adventures on
Kismet
, a Ranger Tug R27. Flexibility, mobility and affordability – trailerable boating is the wave of the future. We also use our tug as an RV when traveling to a cruising destination."
– Jim & Lisa Favors 
Read More...
Have a question about long-distance cruising, the Great Loop boat trip or trailerable trawling?Leave a comment or
email us
, we'll get right back to you.  

on October 17th, 2014 in
AGLCA – Great Loop Group
,
BOAT CLUB RENDEZVOUS :
,
CRUISING :
,
RIVERS
by
Lisa Favors
|
Comments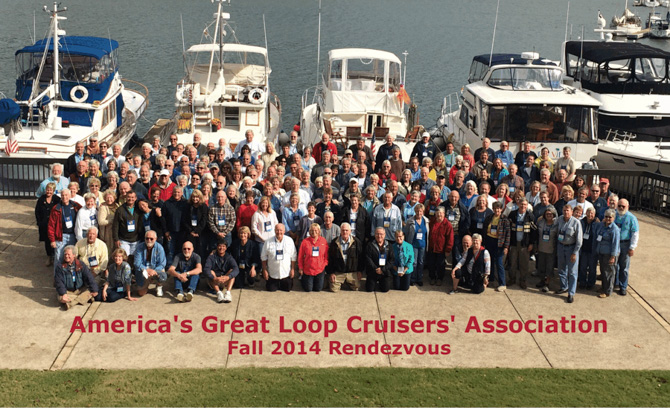 ---
on August 10th, 2014 in
CRUISING :
by
Lisa Favors
|
Comments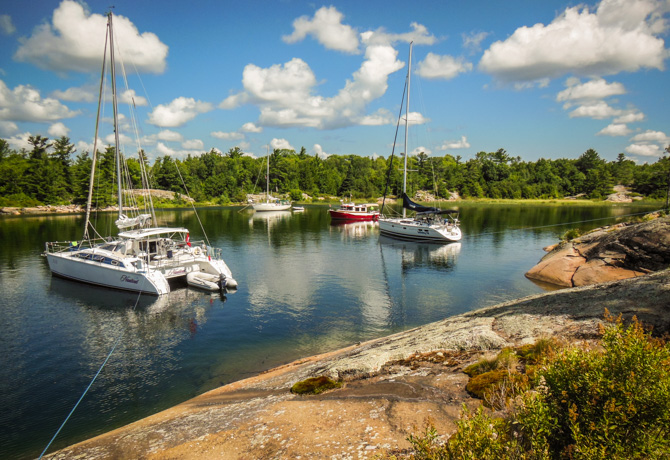 When we left South Benjamin Island we headed for Fox Island, located only about four miles from South Benjamin. We had anchored here once before with our Silverton and remembered how beautiful it was. The landscape is rocky all around the anchorage, offering good hiking and photo opportunities along the perimeter….
Pin It
Read more
---
on August 9th, 2014 in
CRUISING :
by
Jim and Lisa Favors
|
Comments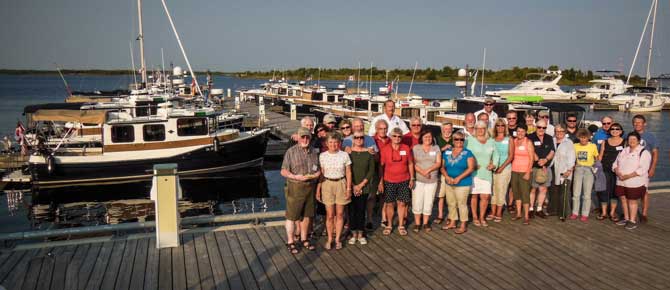 We want to thank everyone who attended the first Ranger Tugs/Cutwater North Channel Rendezvous and look forward to meeting up with many of the participants on the waterways in the future. Boats in attendance ranged from far away as Alberta, Fort Lauderdale, Rhode Island and Texas. This was the first…
Pin It
Read more
---
on August 9th, 2014 in
CRUISING :
by
Jim Favors
|
Comments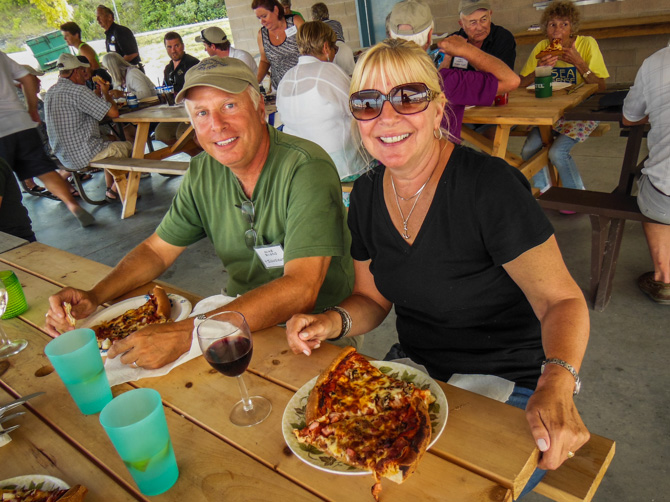 On the last day Roy Eaton, from the LCCN, gave a wonderful powerpoint presentation at the Anchor Inn Bar, an overview of Georgian Bay and the North Channel highlighting some of the history and many popular anchorages. Later, back at the pavilion, we gathered for a presentation by Mark Coles…
Read more
---
on August 8th, 2014 in
CANADA
,
CRUISING :
,
GREAT LAKES:
,
North Channel
by
Lisa Favors
|
Comments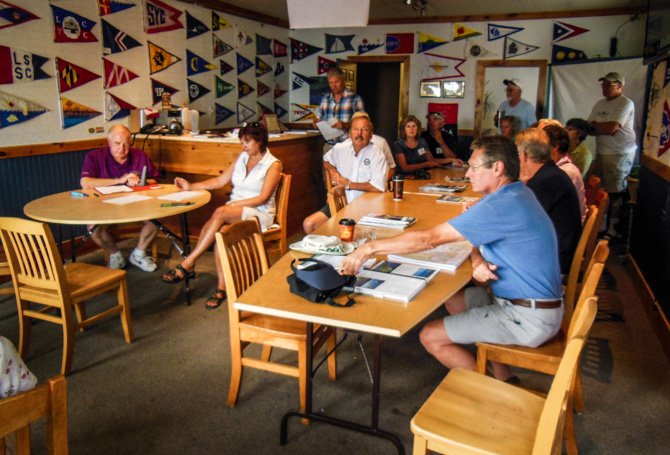 ---
on August 8th, 2014 in
CANADA
,
CRUISING :
,
GREAT LAKES:
,
North Channel
by
Jim Favors
|
Comments
Day two started off with a catered breakfast prepared by Kelly, owner of the Anchor Inn. We could have gotten by without eating the rest of the day, the meal was so plentiful and well prepared. Breakfast was followed by a visit to the Cruisers' Net at the Anchor Inn…
Read more
---
on August 7th, 2014 in
CANADA
,
CRUISING :
,
GREAT LAKES:
,
North Channel
by
Jim Favors
|
Comments
It is often stated that the North Channel is some of the best inland cruising you'll find anywhere and we could not agree more – it is, after all, our backyard boating playground. Lisa and I talked about the possibility of having a Ranger Tugs/Cutwater Rendezvous in the North Channel…
Read more
---
on August 7th, 2014 in
CANADA
,
CRUISING :
,
GREAT LAKES:
,
North Channel
by
Lisa Favors
|
Comments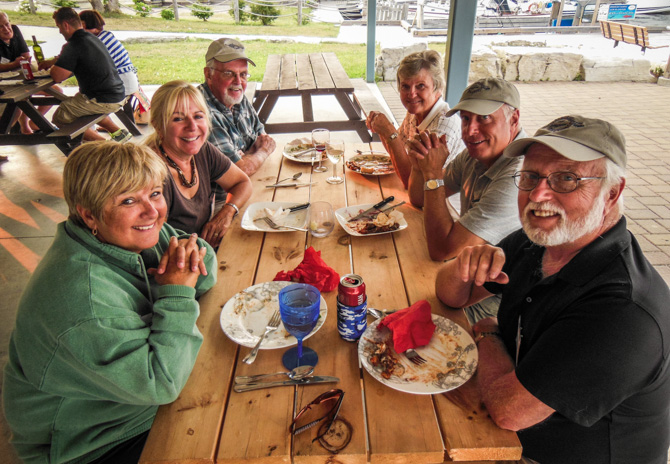 All morning tugs arrived at the town docks in Little Current until all fifteen boats (35 people) were secure at the dock. Introductions continued all day as we met people from all over the United States (8 boats) and Canada (7 boats) – 14 Ranger Tugs and one Cutwater. The boat…
Read more
---