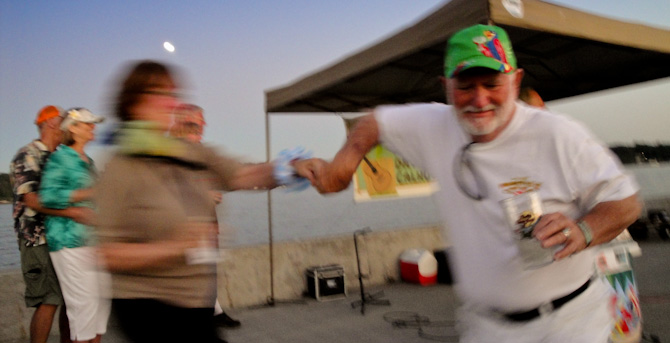 The People… "We Love Our Tugs!"

We arrived in Bremerton on Wednesday so that we could take care of some chores before the festivities began – we were the third boat to arrive in the harbor. Over the late afternoon and early evening, and the whole next day, the tugs slowly arrived in the harbor.
After we tied up to the dock I took off to do laundry while Jim cleaned the boat, then we treated ourselves to a dinner at Anthony's – great choice. We've been anchoring out a lot and, with no dinghy to get to shore, cooking on the boat a lot.
This is the third annual Ranger Tug Rendezvous, and obviously our first, so we weren't quite sure what to expect but we know from past experience – whenever you get a group of boaters together you are bound to have a rip-roaring time. We have to say that we were not disapointed. The Tugnuts (Ranger Tug owners), are a happy group of boaters, all very proud of their respective boats and as newbies, we were warmly welcomed into the group.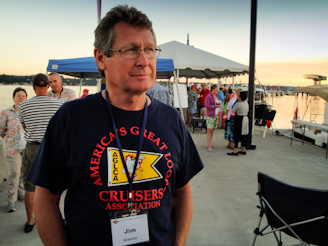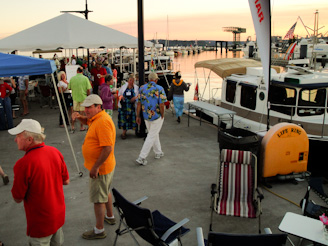 On Friday, Jim gave a Powerpoint presentation on the Great Loop Boat Trip. It was standing room only during the event, it seems there is a lot of curiosity and interest within the group about this adventure. We love sharing information about the Great Loop and if we influence even just a few boaters to do the "Loop," we'll be happy.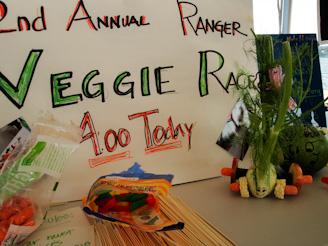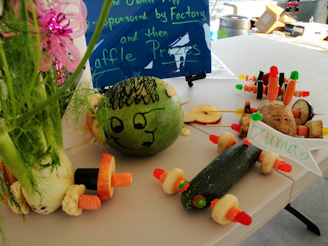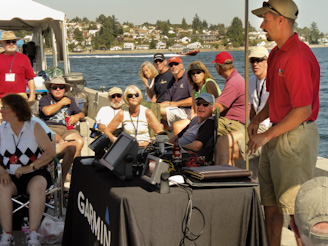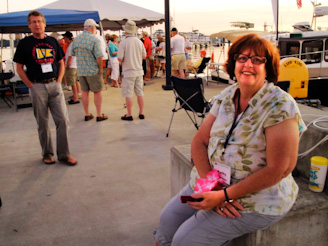 There were three nights and two whole days of speaker/vendor presentations, demonstrations, factory info sessions, owner forums along with a "Coffee Crawl" each morning (this is meant to get you out of your boat to find the coffee stationed at several boats) and happy hour every day at 5 pm. There was a potluck dinner thursday night, Parrotville Party on Friday followed by a factory sponsored cookout on Saturday. A silent auction was held Friday night along with introductions of each boat in attendance. Saturday a few creative boaters set up shop at the the craft fair under the tent and later in the afternoon some very imaginative entries were signed up for the annual veggie race. The last night featured a multitude of door prizes and acknowledgements for the event committee who all worked so hard in putting this event together.
Andrew (above – left) gave a very informative session on the electrical systems. This is a rare shot of Kathy, on Salish Rover – she and her husband, Craig, were on the event committee and I think this is one of just a few times we saw her sitting down the whole three days.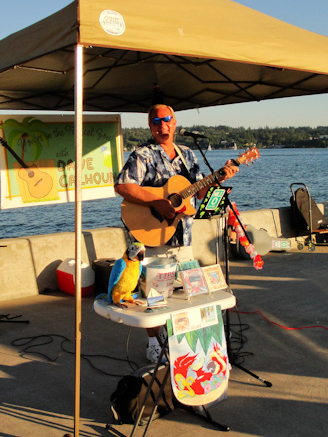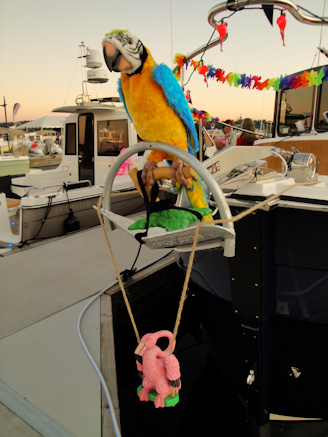 The Parrotville Party has evolved over three rendezvous and a lot of the Tugnutters take it pretty seriously.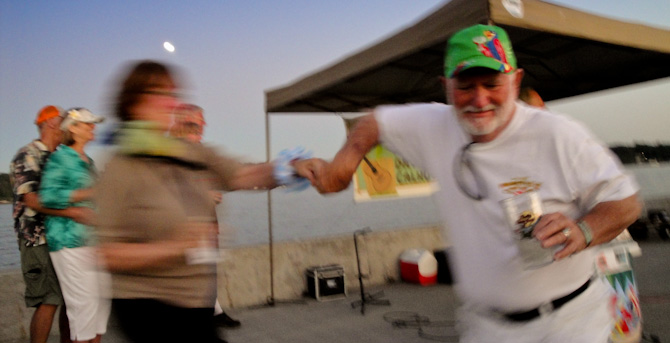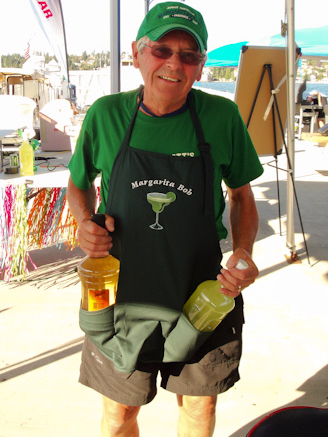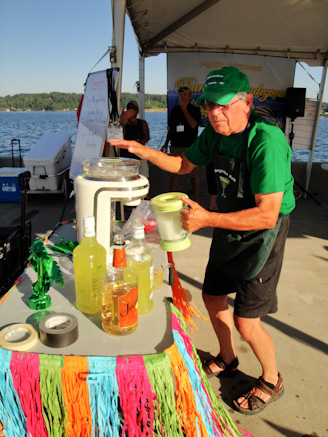 Bob was the official margarita maker for the Parrotville Party, hence the title he's duly earned ,"Margarita Bob."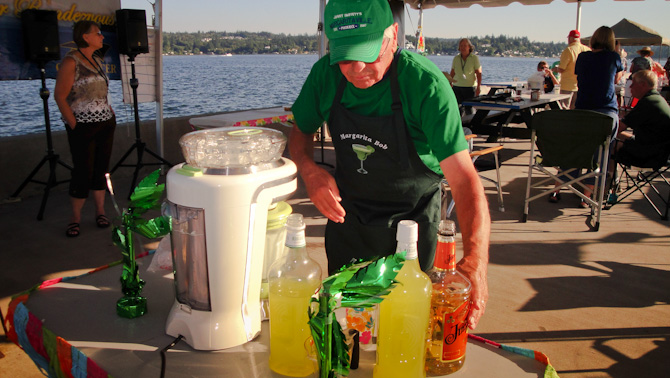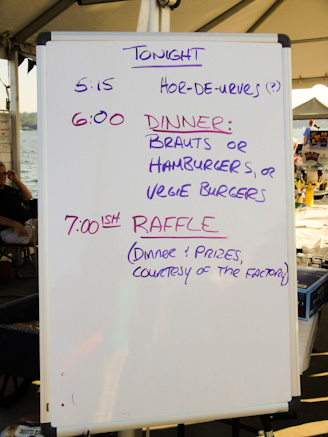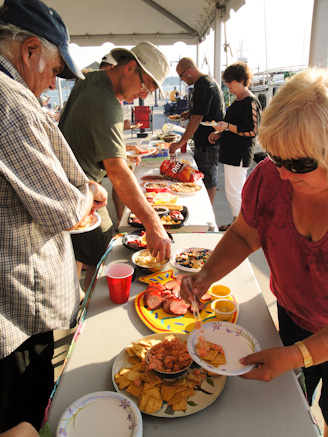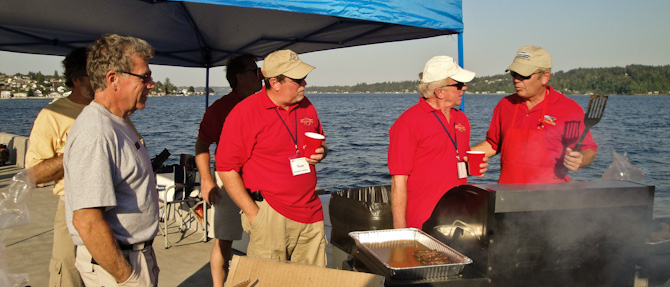 Saturday night the Ranger Tug factory staff cooked hot dogs, hamburgers and brats. As you can see, one things we did not do during these three days was go hungry.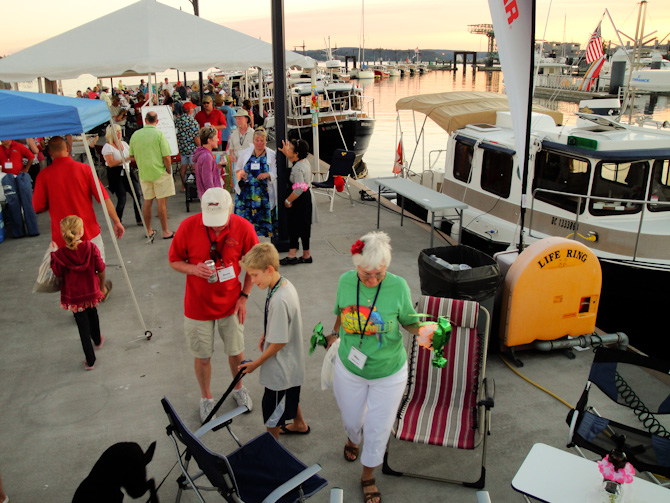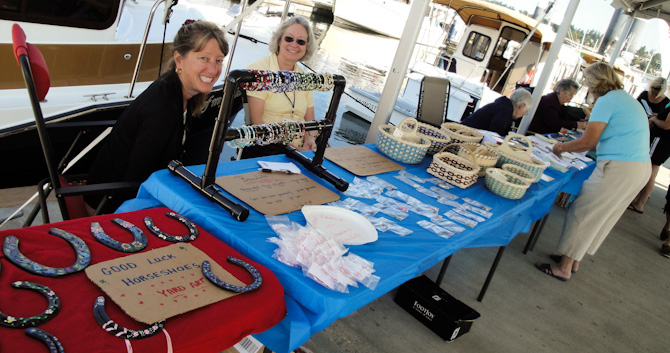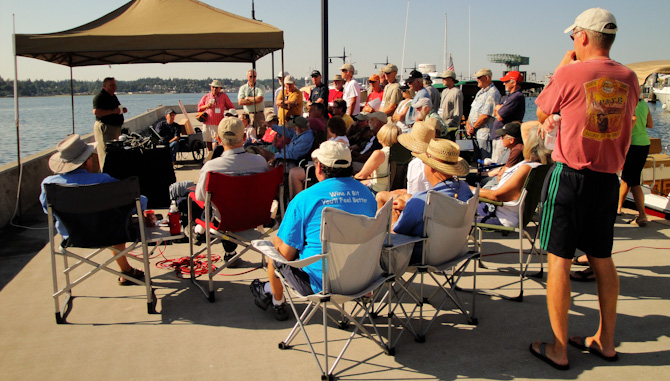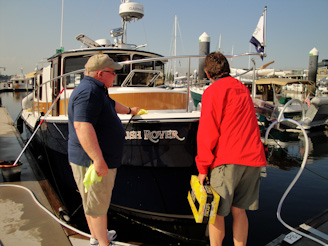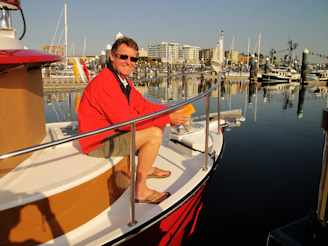 Laurie Ann was probably the first Ranger Tug we ever saw. We met John and Laurie in Rogersville, Alabama, they were on their 25-foot tug at the AGLCA Fall Rendezvous in 2008. It was fun to run into them again at the rendezvous in Bremerton. John and Laurie headed the rendezvous event committee and I have to say, they sure know how to put on a party and keep it on track. A big thanks to everyone who spent time and energy working during the rendezvous.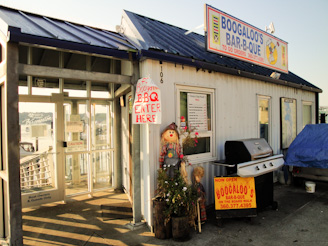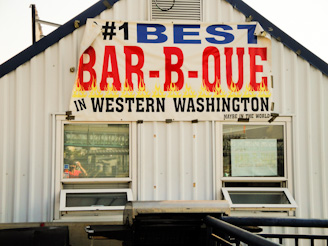 We enjoyed Boogaloo's Bar-B-Que for lunch several days in a row, it was so good.

The Tugnuts affectionately call him "Ranger Jeff." Jeff Messmer, Ranger Tug's V.P. of Sales and Marketing, is posing here on the back of his Ranger Tug R29.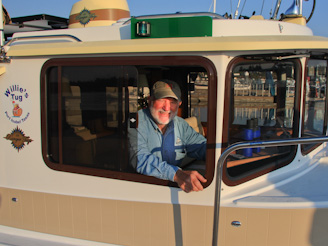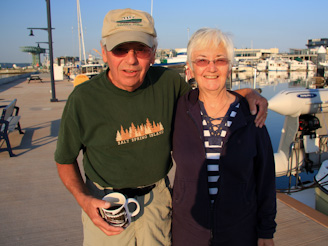 Herb Stark, on Willie's Tug, (above – left)  was the first Tugnut we met in Washington State. He and his wife Willie are proud new owners of a Ranger Tug R27. We enjoyed meeting "Margarita Bob" and his wife Nita, on Nellie Too (above – right), they put a lot of energy into the coffee crawls, the auction and of course the Parrotville Party.