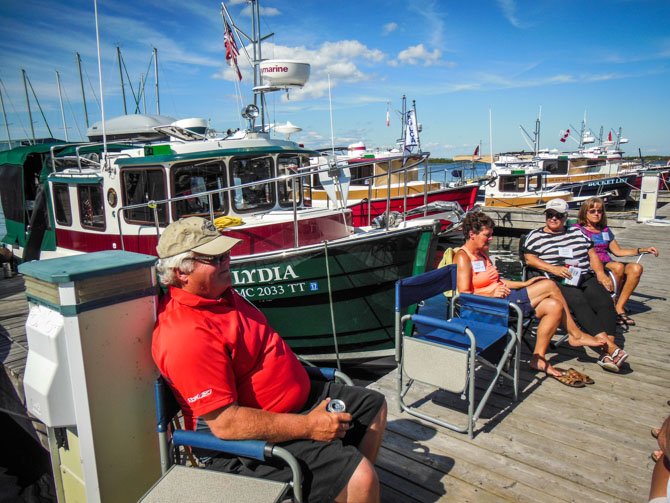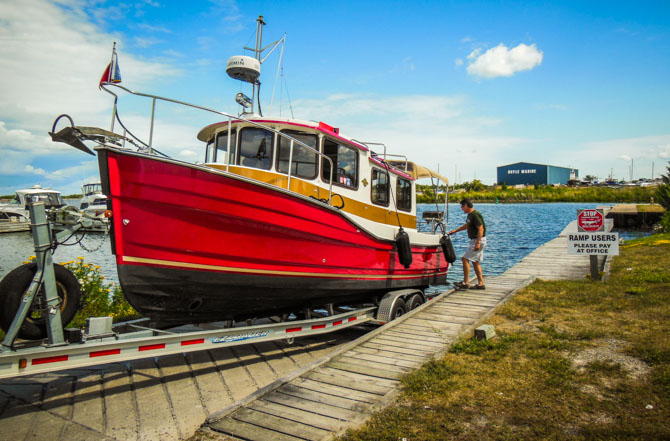 2015 Ranger Tugs-Cutwater North Channel Rendezvous.
Fourteen Ranger Tugs and two Cutwaters arrive for the rendezvous in Little Current, Ontario. All boats were secure in their assigned slips by late afternoon, except for one who arrived during cocktail hour. Half of the boats are from U.S.A and half are from Canada. Half are repeats to the rendezvous, half are first timers. We are all here to share in the camaraderie of the friendly community of Ranger Tugs-Cutwater owners. We are also here to exchange stories, help one another with boat issues, trade boating knowledge, acquired skills and cruising interests. The term "Tugnuts" refers to the popular forum, TUGNUTS. The exchange on the Tugnut forum is an amazing tool for boaters, it covers a wide range of topics on trailerable boating and includes many different trailerable trawler owners as members (such as C-Dory and Rosborough).
We launched Kismet in Little Current in the late afternoon, at Spider Bay Marina. The boat launch is located just around the corner from LC Town Docks, where we headed to right after launch. Little Current is the hub of the North Channel and a great spot to host the Ranger Tugs-Cutwater North Channel Rendezvous. This is the second annual Ranger Tugs-Cutwater rendezvous held in the North Channel. Sponsors for the event include Ranger Tugs-Cutwater, Reed Yacht Sales, Lefroy Harbour Marina and Global Marine Insurance. Kelly at the popular Anchor Inn catered the event just like last year. Great food and service, we had to have a repeat.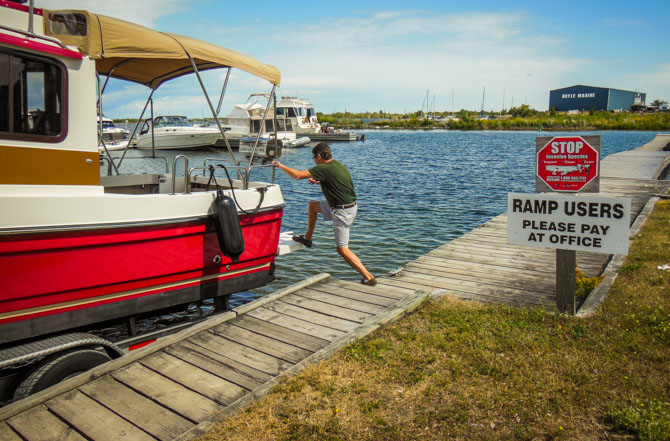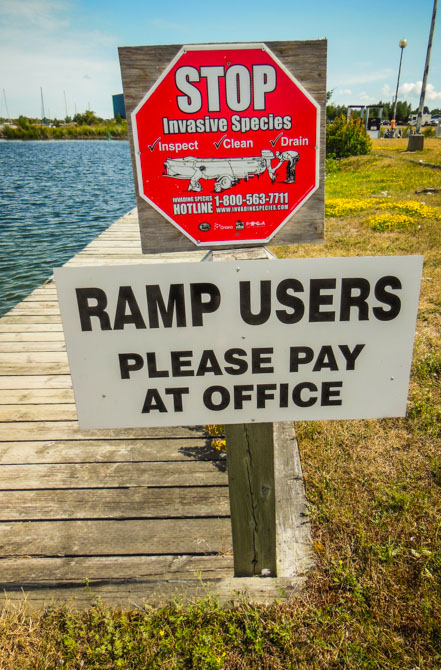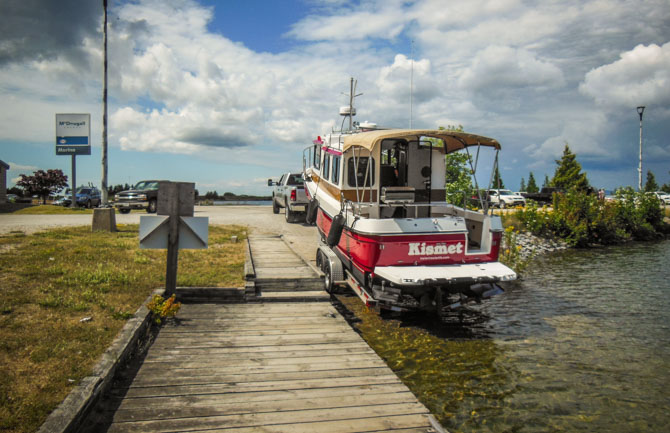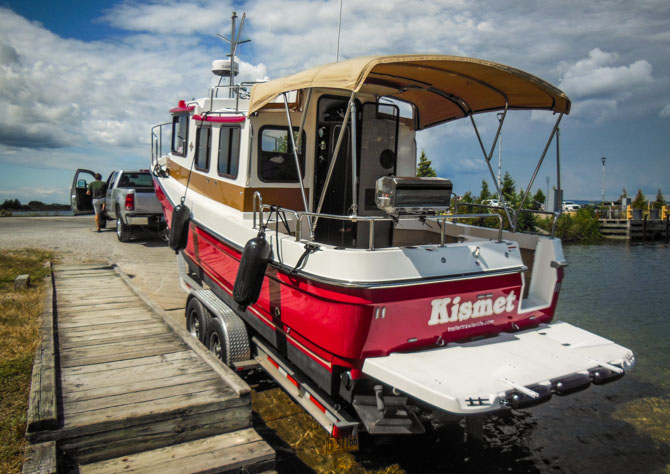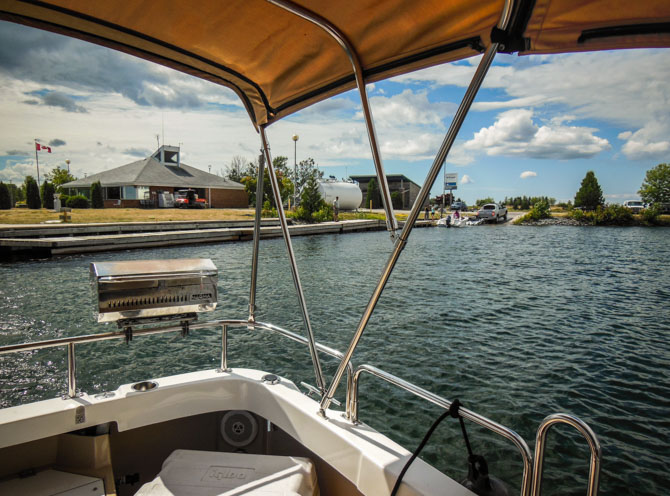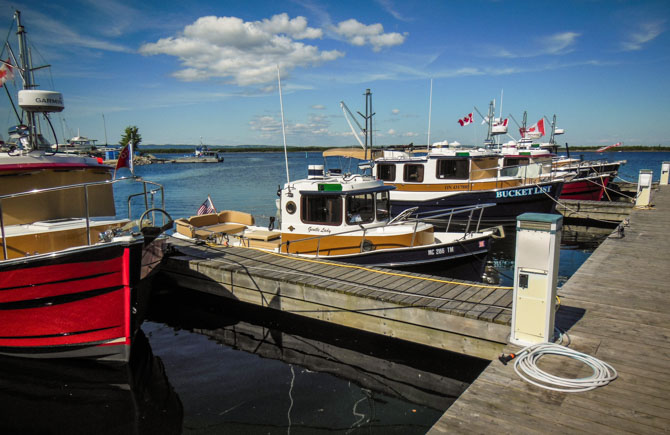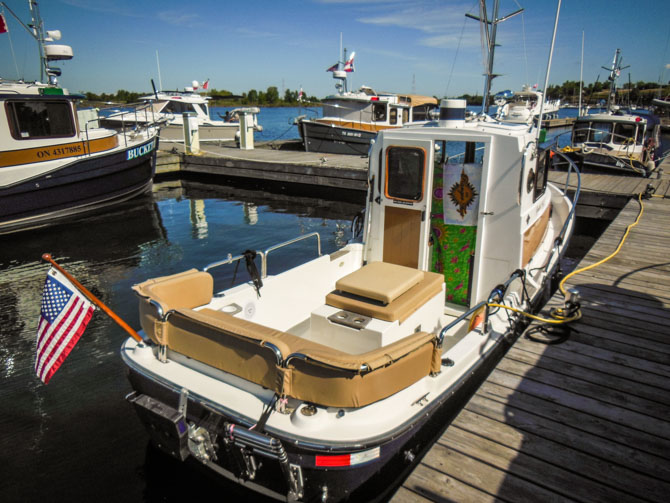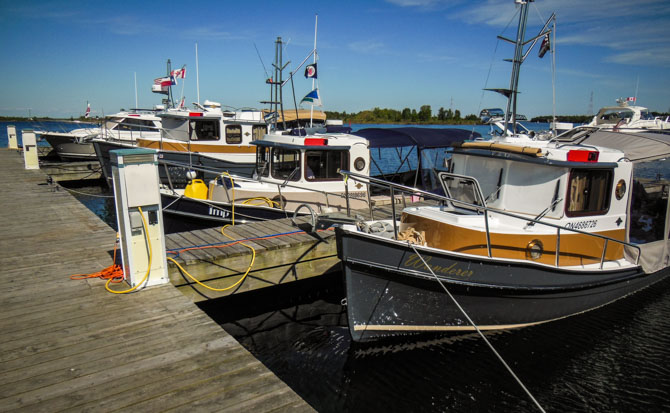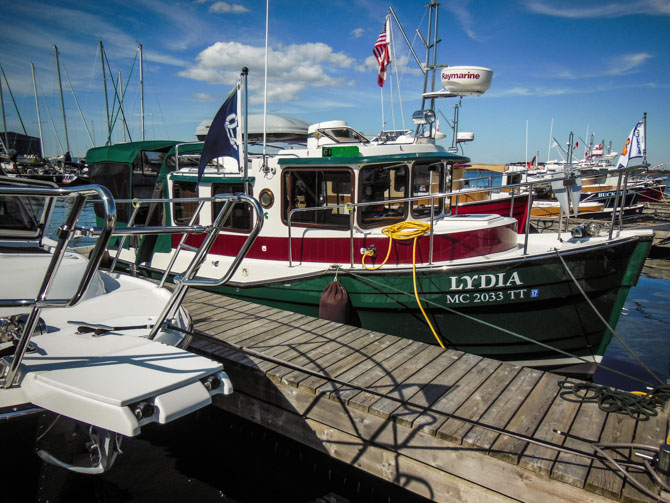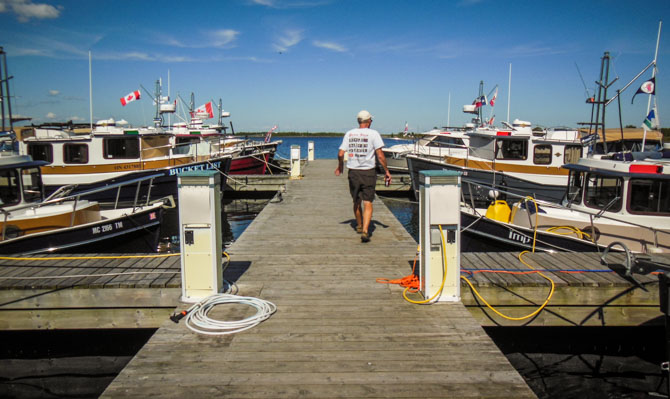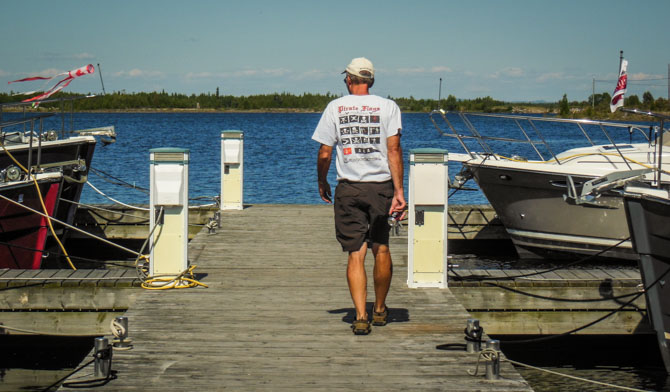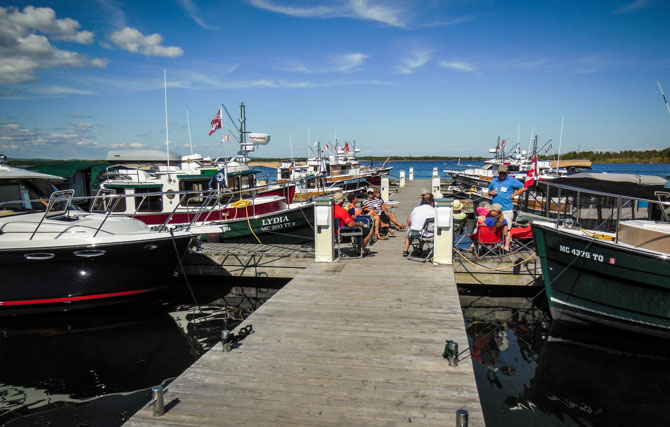 Docktails started mid afternoon making for quick reunions and quick introductions of past and new attendees. Most of the boats were at dock and ready to roll.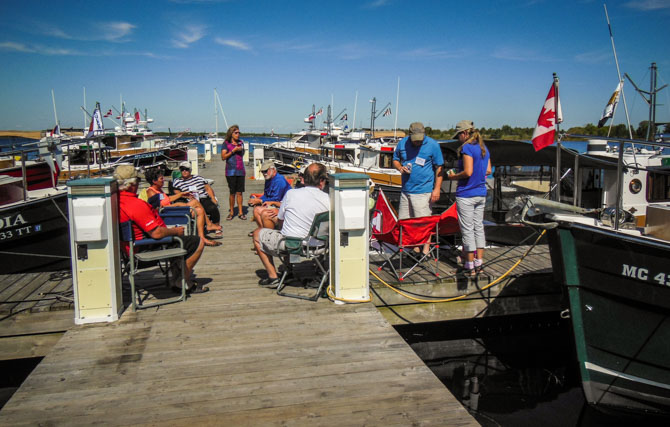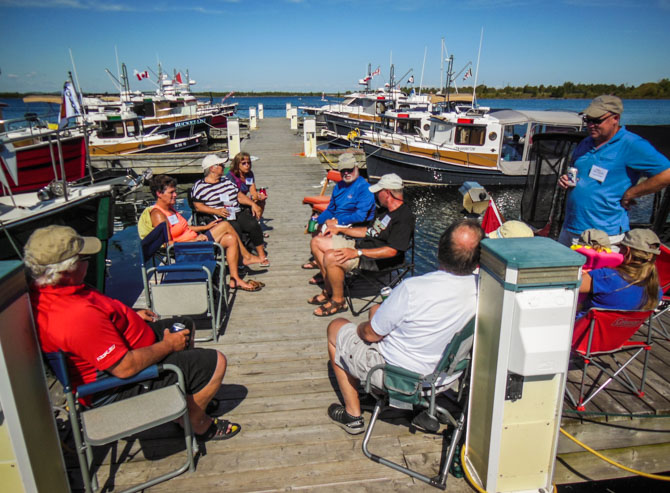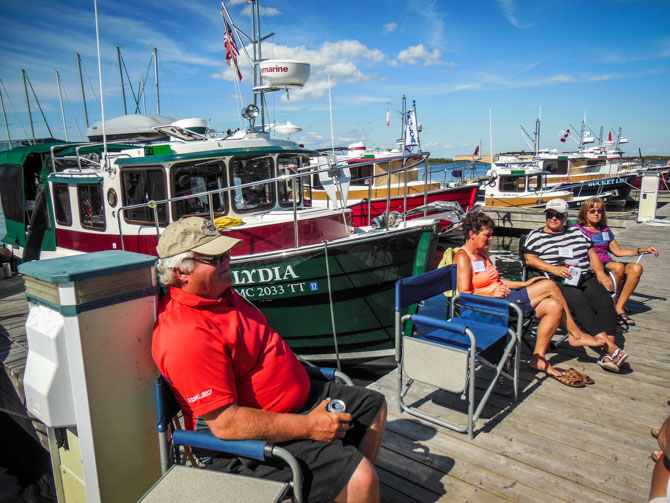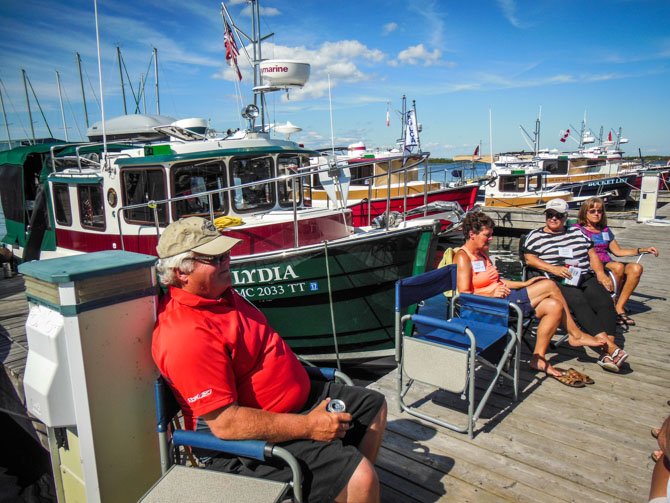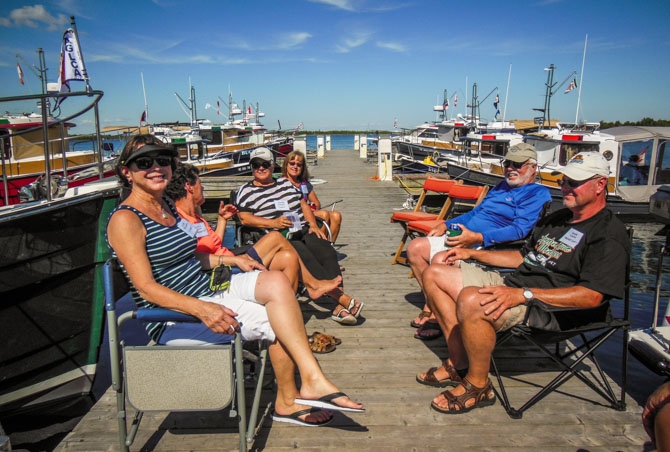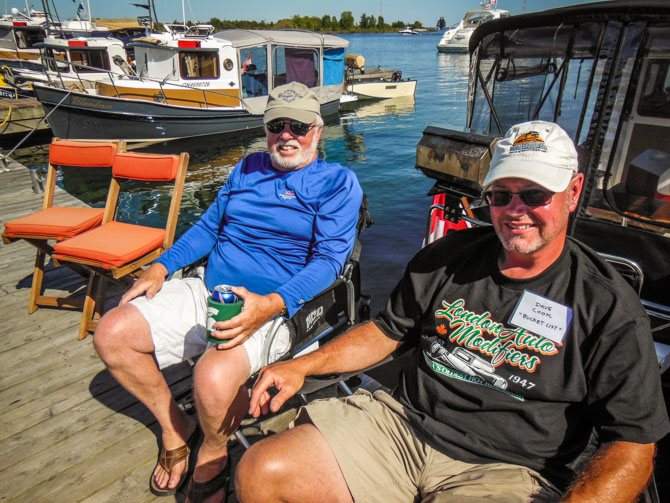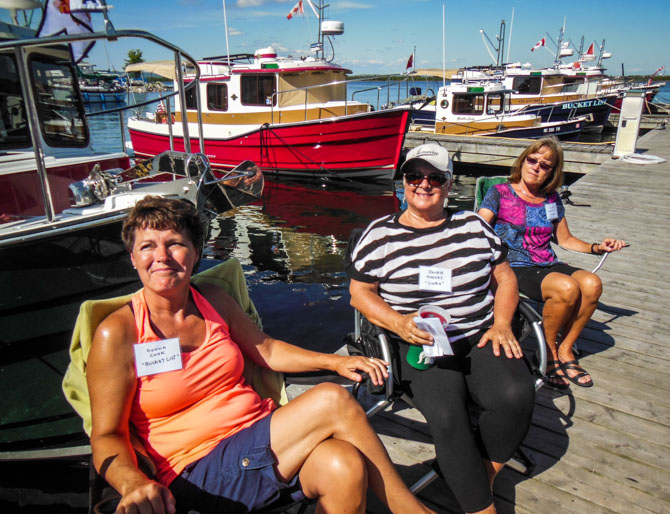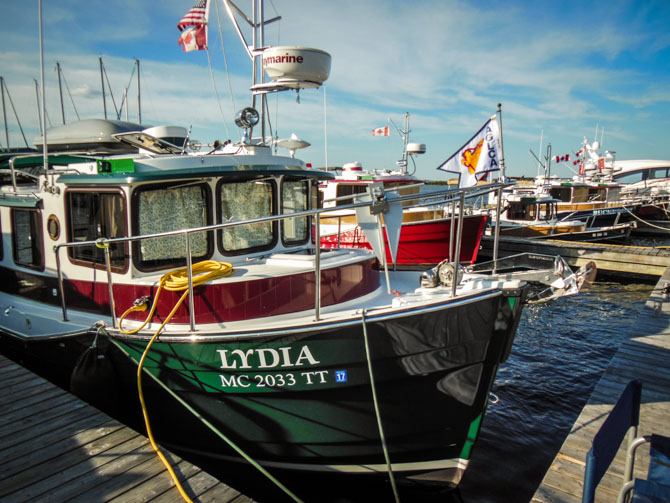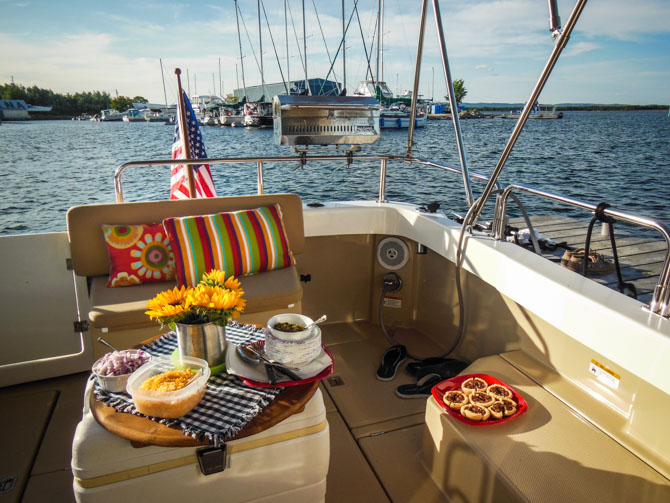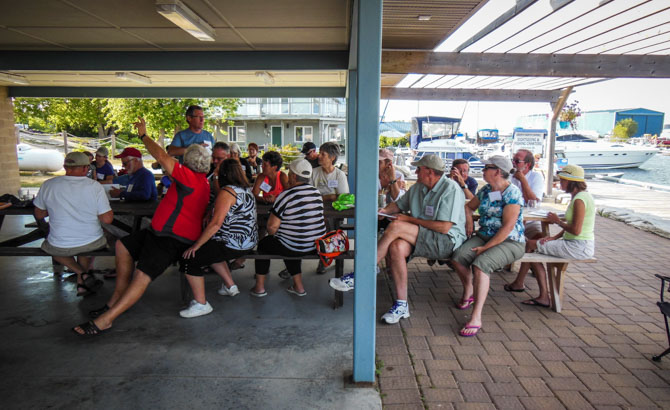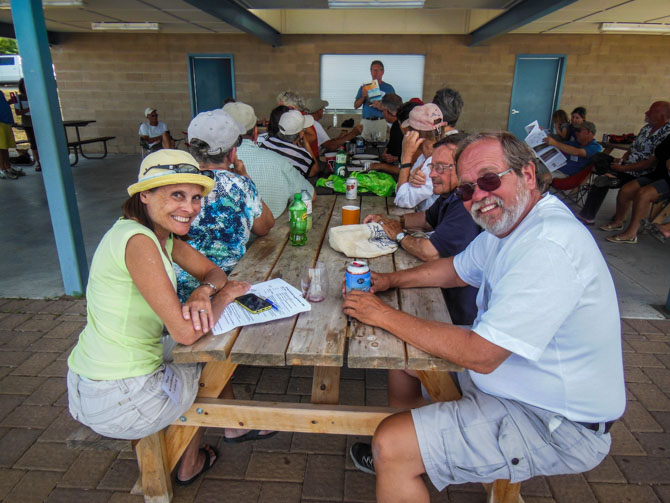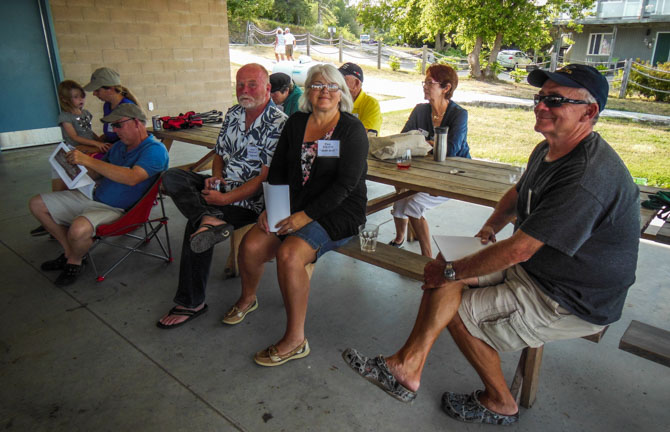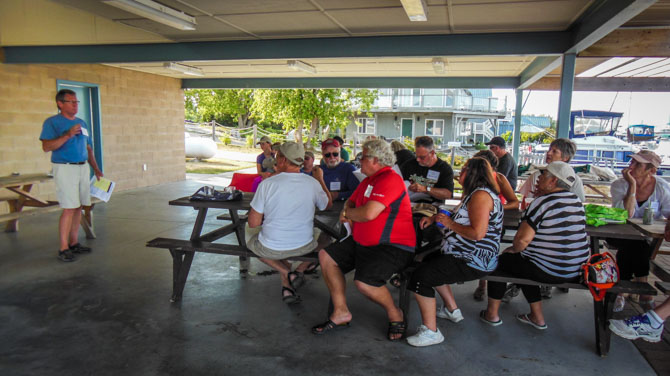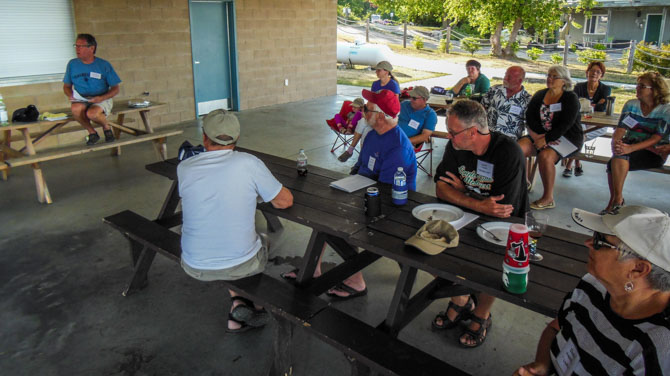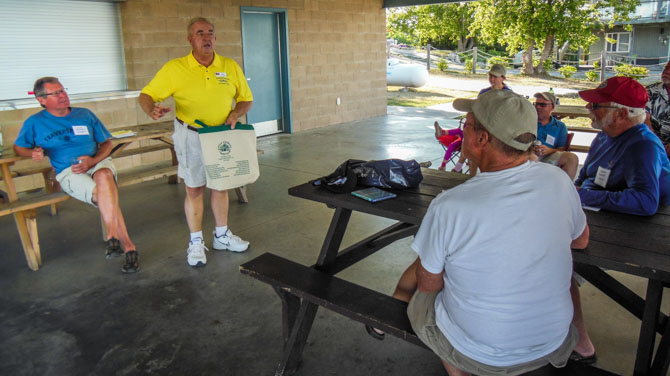 Roy Eaton, and his wife Margaret, of "The Net" (Little Current Cruisers Net) joined us for the pot luck. Roy talked about "The Net," the North Channel area and handed out ditty bags to all attendees. He also had a little random drawing which Sharon, on The Imp won. Roy is one of the North Channel's most enthusiastic ambassadors.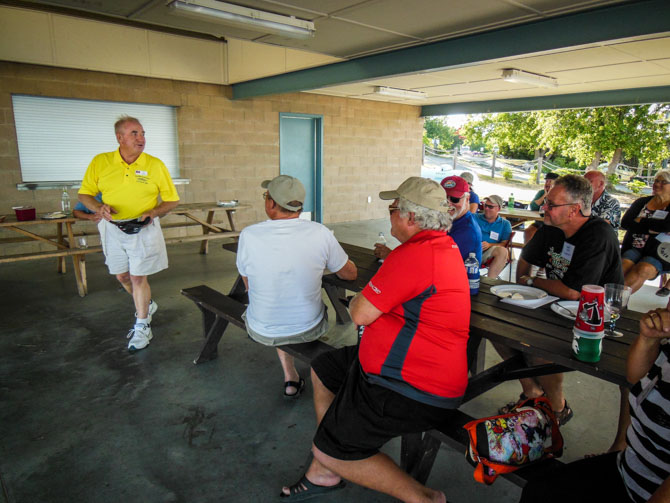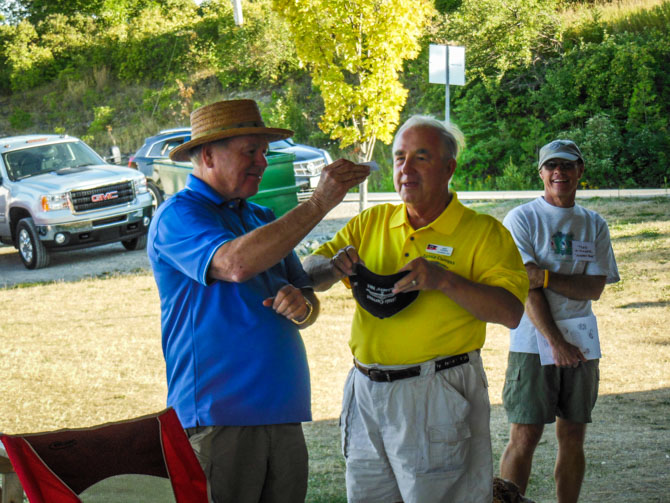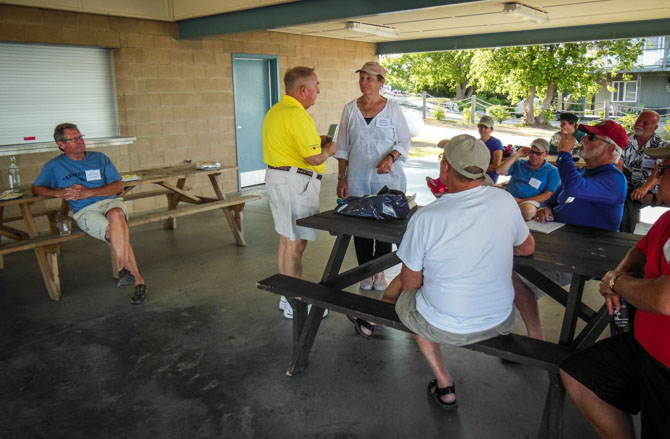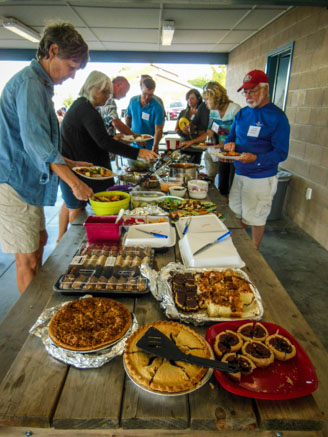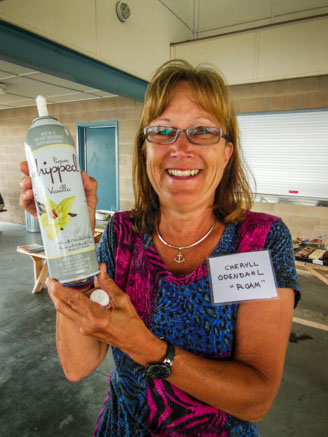 Cheryll, on Roam, was the hit of the pot luck with his $11 can of vodka whipped cream. Never knew there was such a thing. Thanks for the experience Cheryll!