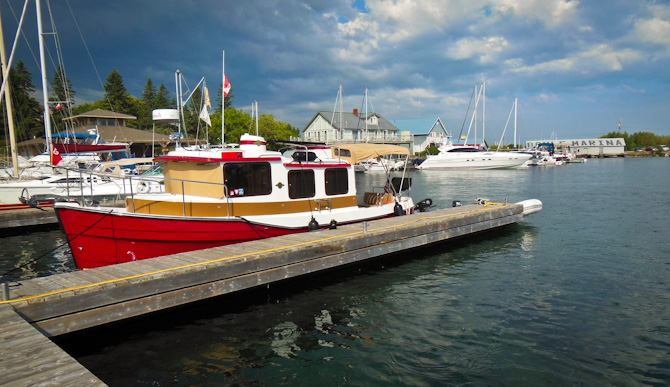 Little Current – The Biggest Little City in the North Channel!
A trip to the North Channel wouldn't be complete without a stop in Little Current, the biggest little city in the North Channel. It's true that Little Current is not only the largest city in the North Channel, but has everything a cruiser might need with gift shops, parks, restaurants, grocery stores, all within walking distance of the marinas. Little Current is also home to the North Channel's Cruisers Net, which is somewhat similar to the net we encountered during our trips to the Abaco Islands.
We had a great time in Baie Fine and Marianne Cover, but time to move on.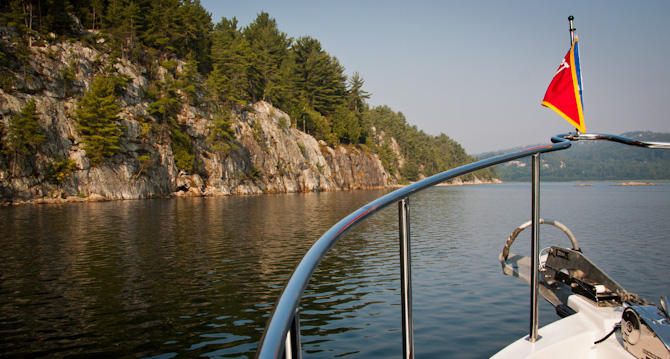 Leaving Baie Fine, heading to Little Current, the channel (above) hugs this cliff fairly closely. I remembered this from our previous trips. A little nervwracking to cruise so close to that rock wall.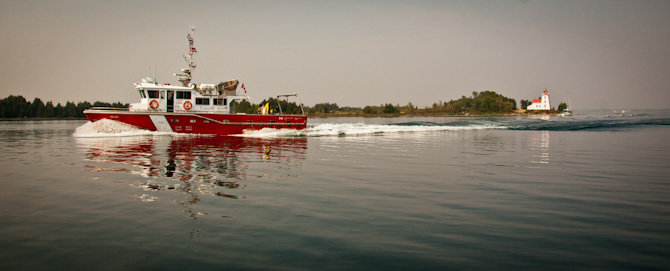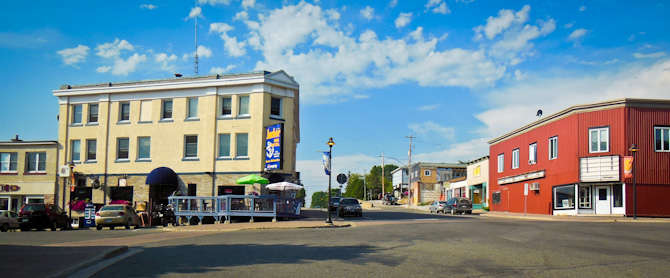 Little Current, a favorite marina stop for cruisers, is where we halted our exploration to spend a day on land as we'd been on the hook for over a week, so it was time give the house batteries a good overnight charging with shore power. We also needed to recharge our own batteries by getting off the boat and stretching our legs on a couple of long walks through town, making a run to the grocery store for some provisioning, and giving Lisa a break from the galley by going out to dinner.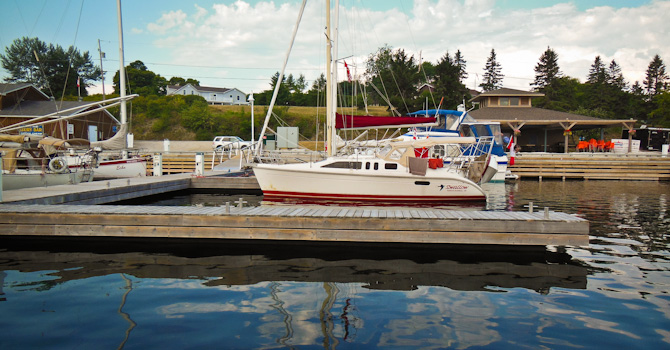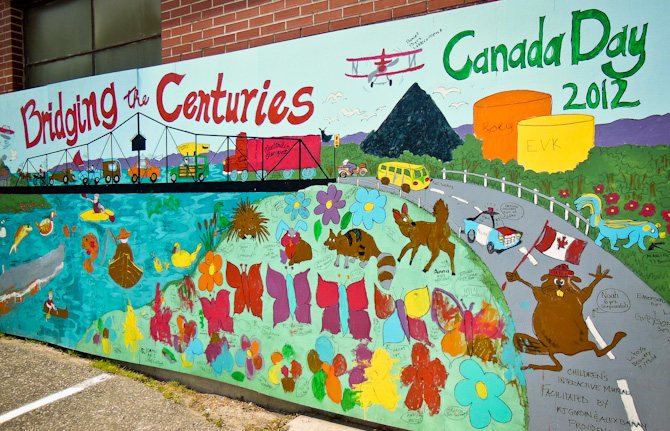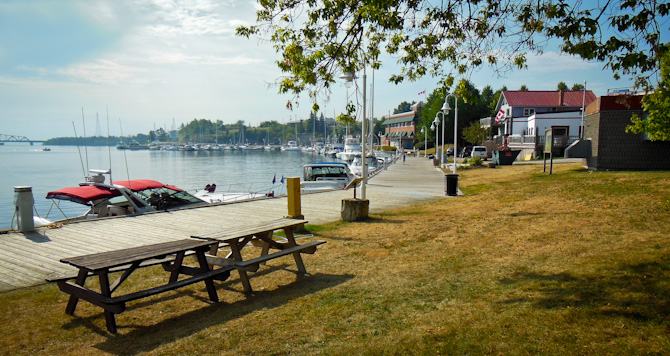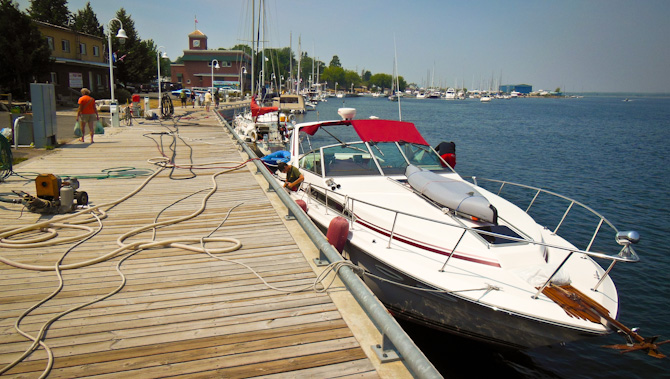 The town docks at Little Current are always a hub of activity. Boats come to get fueled up or pumped out, get provisioned or have a visit to one of the town's restaurants. Sometimes, when out in the wilderness that is the North Channel, you just want to get off your boat for awhile and see some city sights.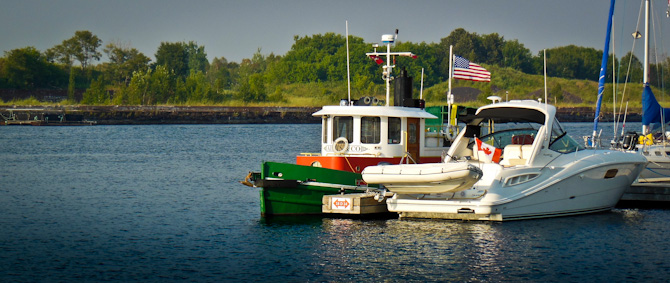 Remember the old tug we saw while leaving Marianne Cover to cruise up Baie Fine, well we found it sitting, at dock, in Little Current.