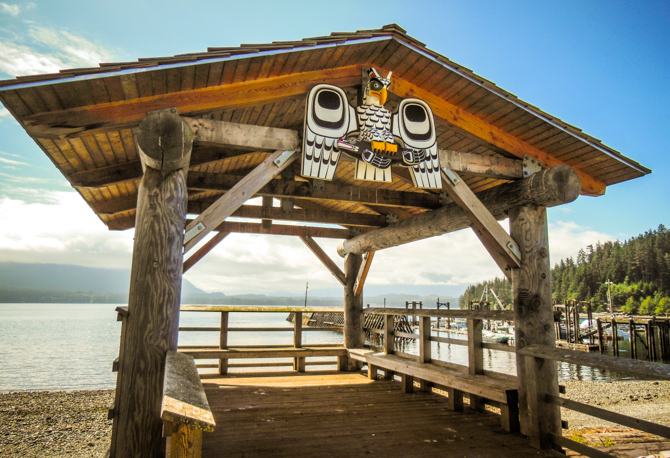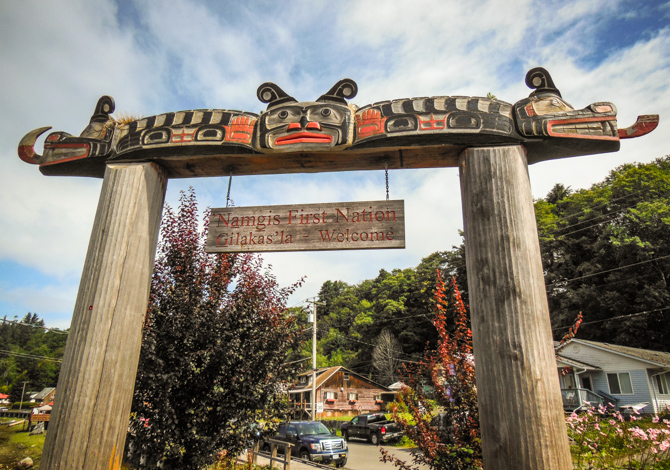 Welcome to Alert Bay – 
Having provisioned in Port McNeill, we were good for another two weeks while exploring the Broughton Archipelago. First stop, Alert Bay, an aboriginal cultural destination. Alert Bay is home to about 1,300 Namgis people, a First Nations band within the larger Kwakwaka'wakw nation of northern Vancouver Island. The members of the village community coexist side-by-side, in harmony with the largely non-native population that resides in the village on the south-side of Cormorant Island.
We tied up at the Government Marina for a few hours. Our mission was to walk around the village, grab some lunch and visit the U'mista Cultural Centre Museum. The Centre is a First Nations Museum collection of historically significant masks, totem poles, photos and educational videos of the area and there way of life.
First we walked the docks at the village marina. Lots of old fishing boats and a few unusual pleasure boats and yachts graced the harbor docks. Next, we headed up into town where we met a fisherman who gave us a tip on where to get lunch. On our way to the restaurant we passed the original Namgis Burial Grounds. marked by towering totem poles. After lunch we walked back through town to the other side of the village to tour the U'mista Cultural Centre Museum.
At the end of the day, we felt we had visited a time from the past. This aboriginal nation's colorful art defines this community. It also welcomes and invites visitors to acquaint themselves with different customs and way of life.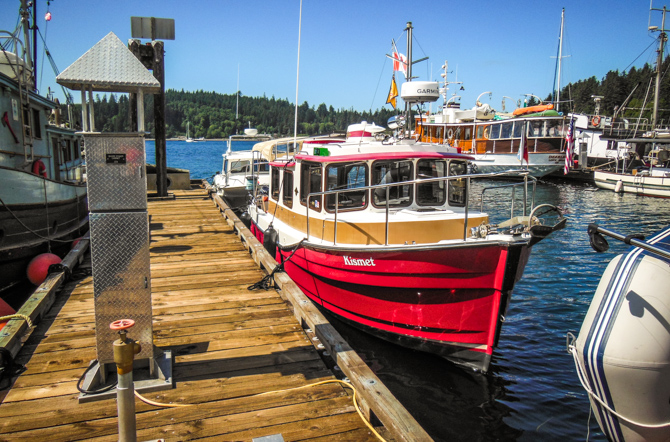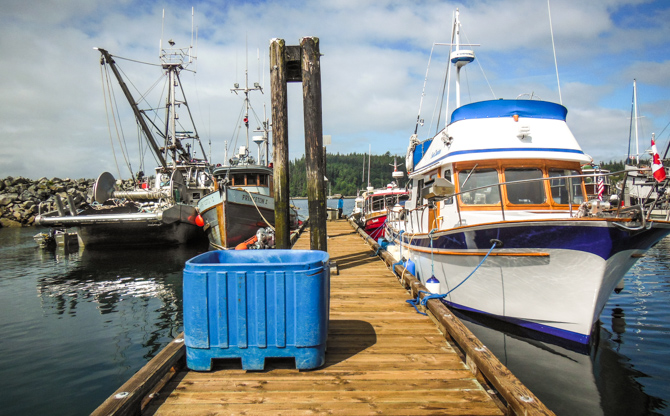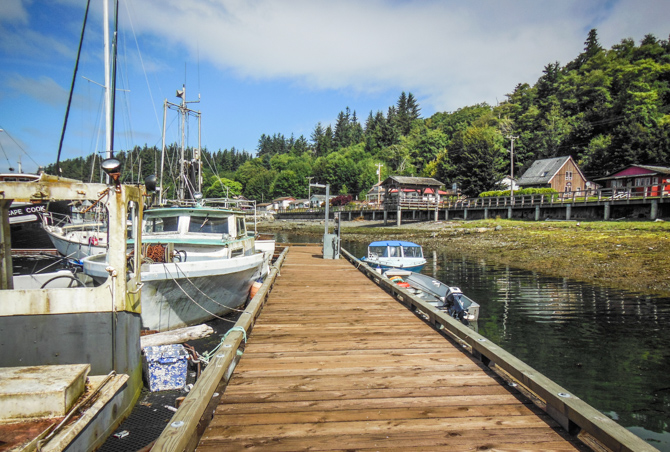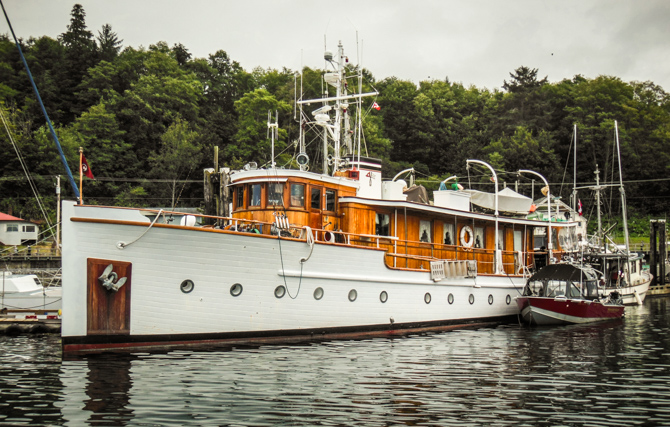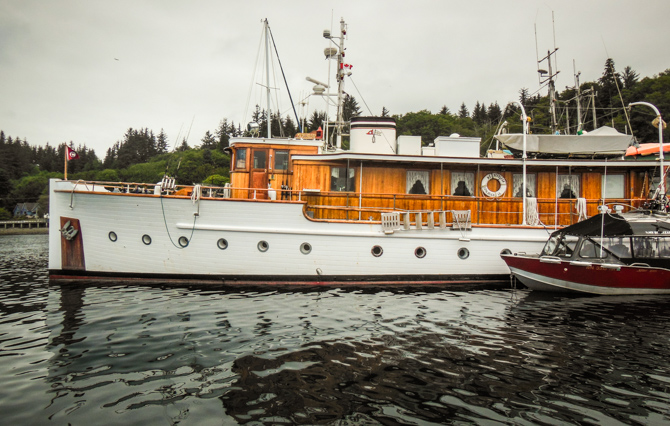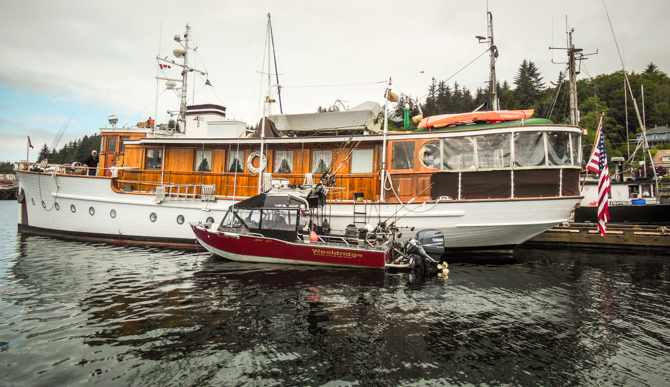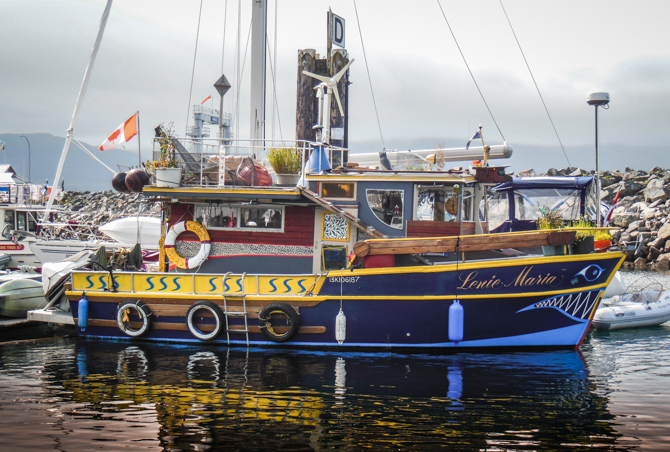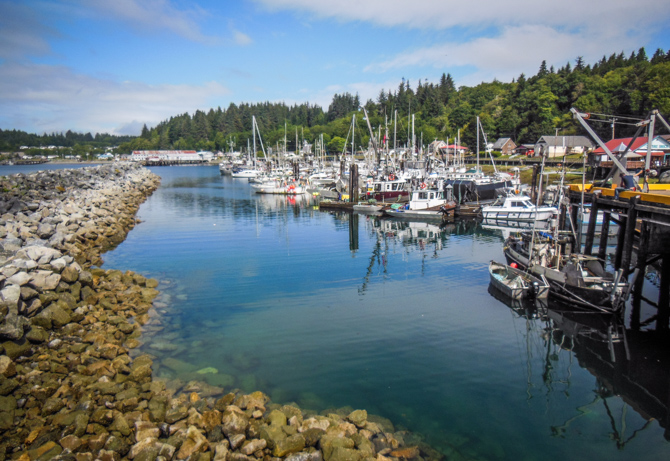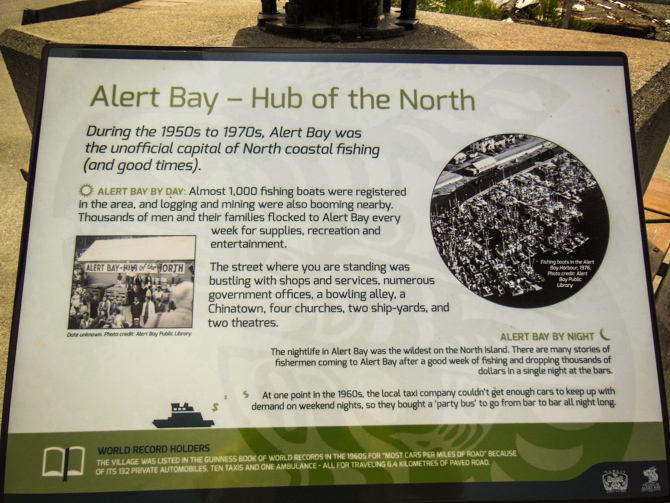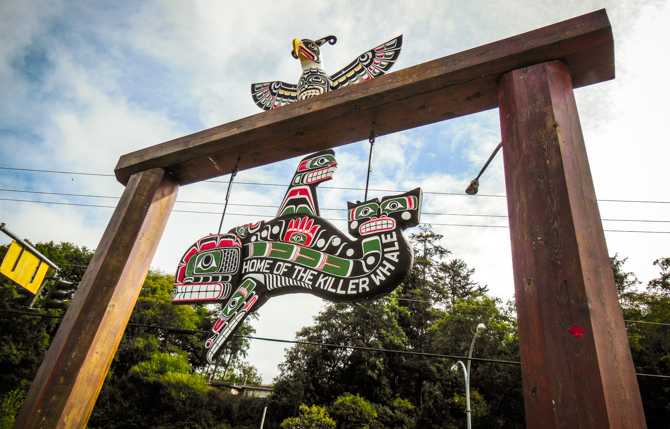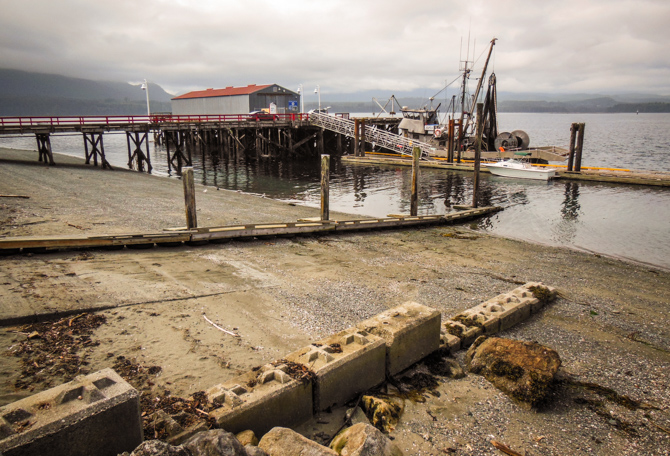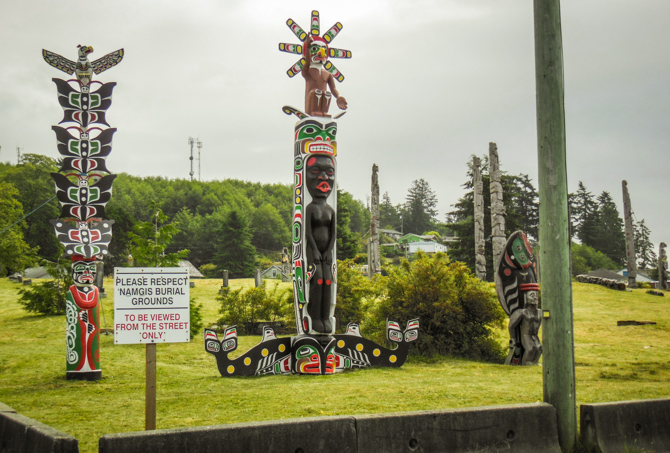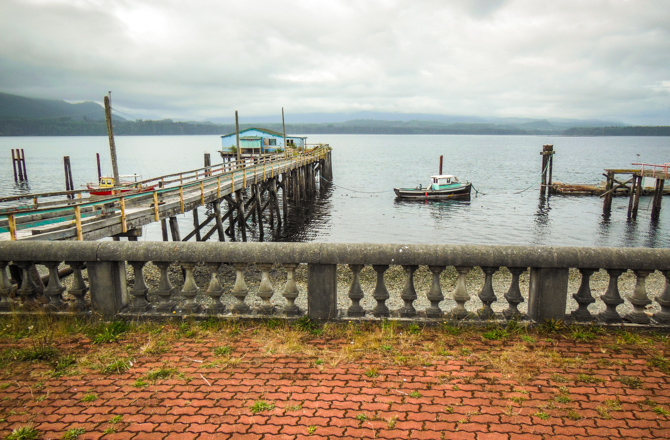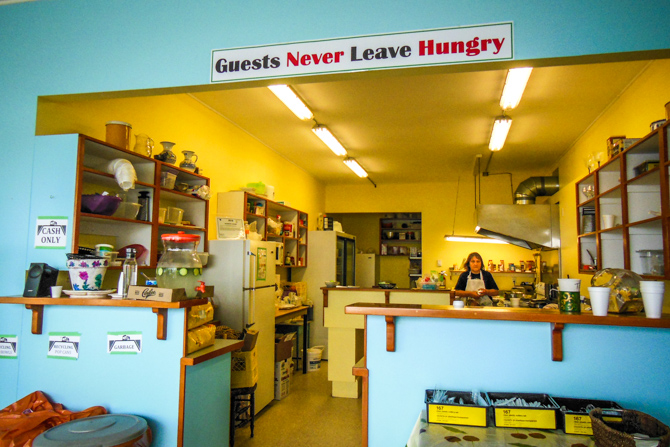 The fisherman's tip led us to this newly opened restaurant where we got something called a bannock. You could get the bannock, a fried doughy flat loaf, served at this restaurant one of three ways (see below). Jim went for the bannock and berries and Lisa had the bannock dog. Yummy and different!