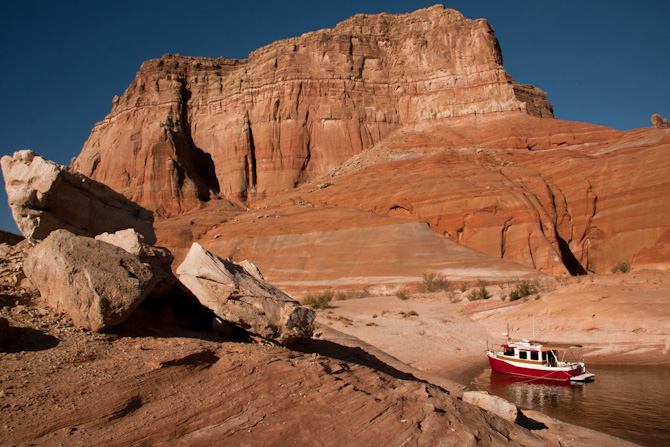 We spent our last night in Lake Powell anchored in Padre Bay, the same area we anchored our first night out. This time we found a little cove that was quite a bit more protected just over the hill from our first anchorage site. With a very clean, sandy beach off our bow the site was closely protected on three sides.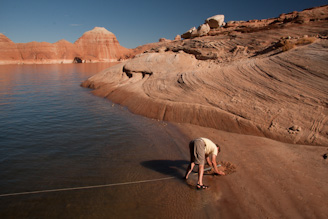 Jim is an old pro at burying the anchor now. It seems like it only takes a few minutes now to get settled versus the 45 min. we started out with.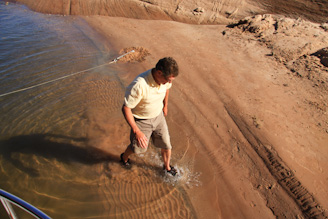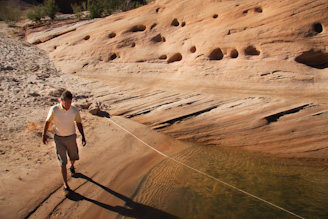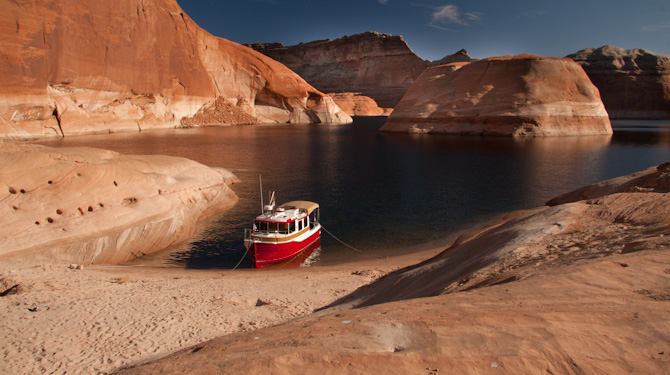 Here (above) you can see how our back was protected from wind and wakes off our aft deck.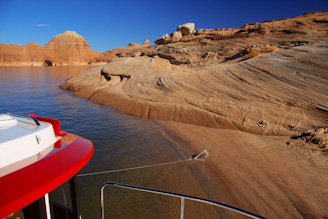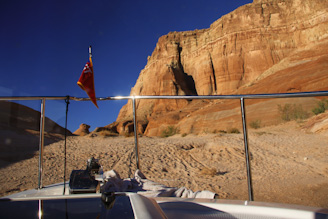 Our bow headed into this hill, it had the most sand we've seen in one spot on the trip at an anchorage.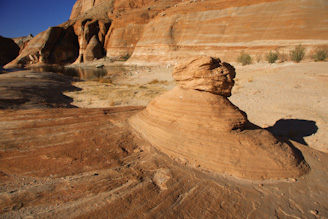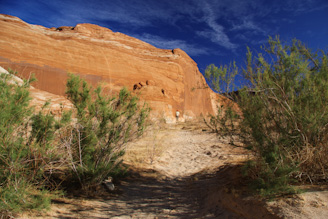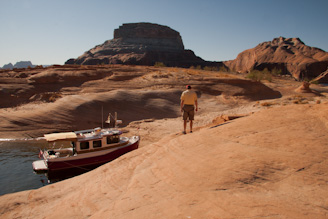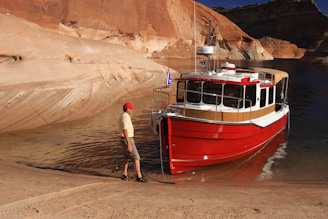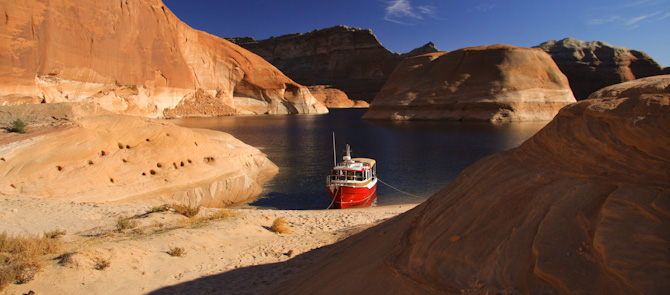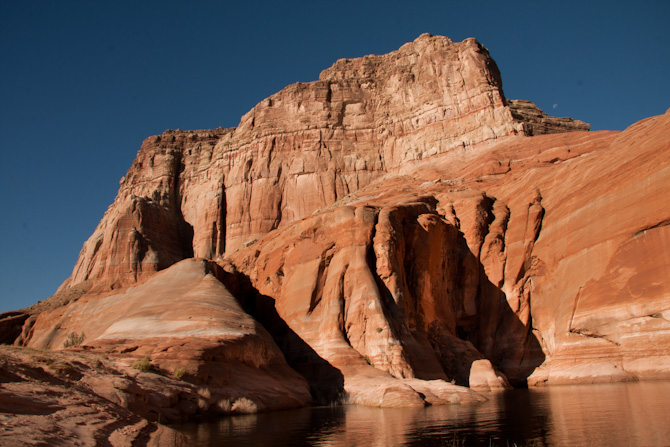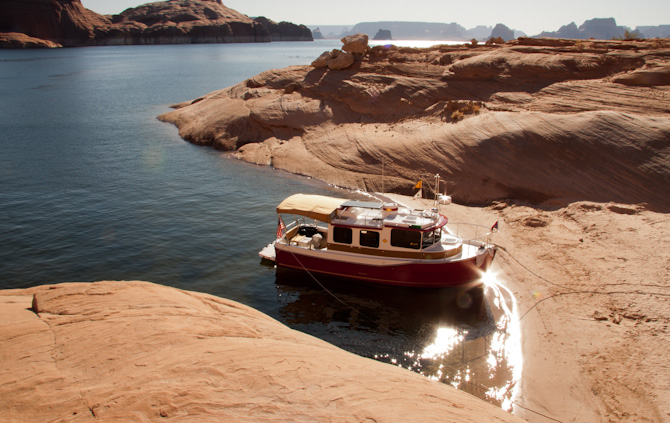 Morning light on Kismet (above).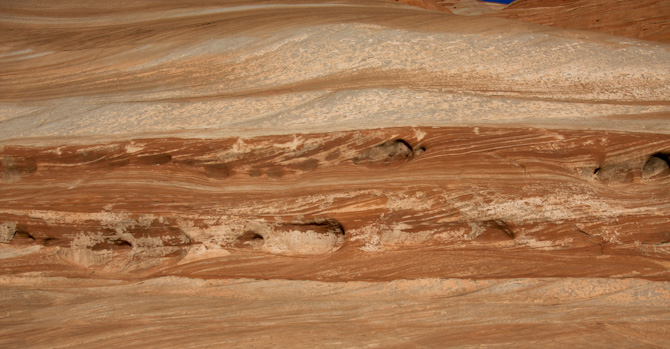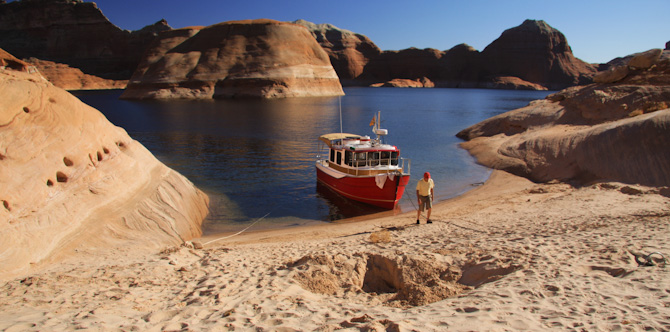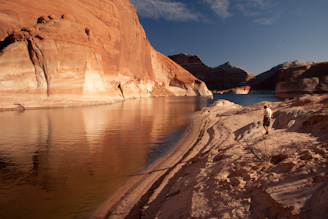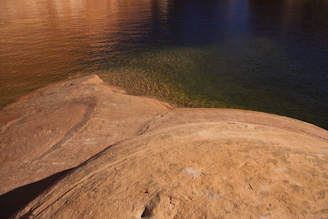 Time to leave. We stalled as long as we could pulling up and stowing the anchors. Time to return to Wahweap Marina and civilization once again.