Back to the Factory to Pick Up Boat and Trailer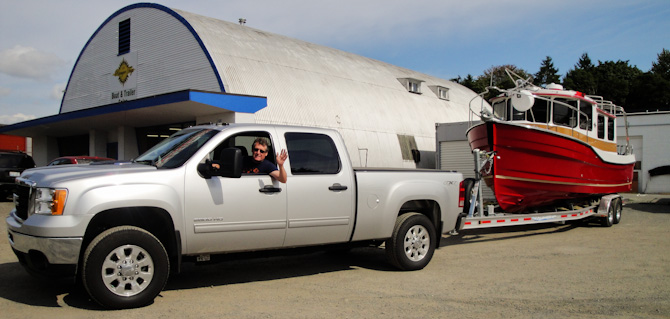 After a few minor fixes and upgrades we prepared to depart from the Ranger Tugs factory in Kent, WA. Kenny (below-left) helped us get on our way by checking tire pressure and helping with hitching the boat to our truck for the first time.
We'll be heading to Portland, Oregon today (a two-day trip for us) to visit our son, Ross.