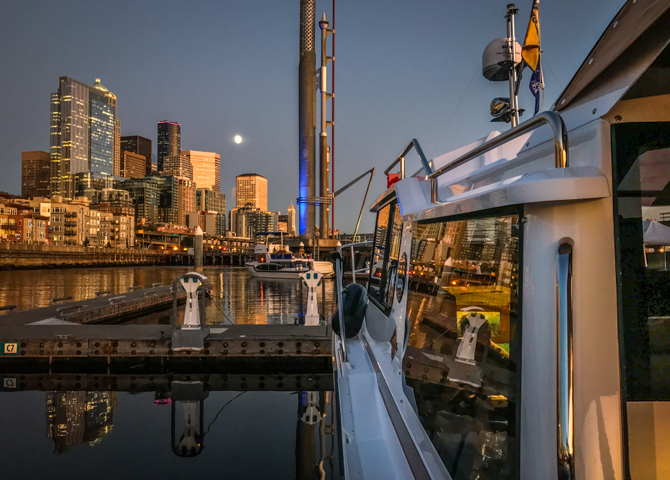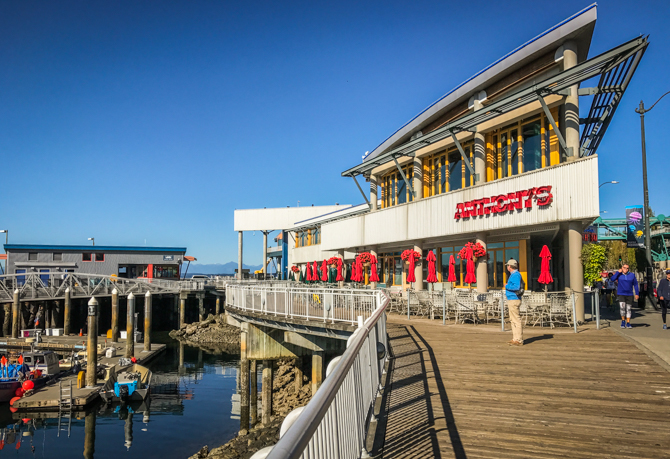 PNW Operation Completed at Bell Harbor Marina – Seattle, Washington –
Having concluded our mission to first… take possession of our new Ranger Tug R29S, spend a week cruising with our grandson onboard, attend a fabulous Ranger Tug Rendezvous in Roche Harbor and explore South Puget Sound. All this along with returning to a few favorites in the sound and the San Juan Islands, we are winding down our end of summer and early fall, cruising time in the Pacific Northwest, with a last stop at Bell Harbor Marina in downtown Seattle, Washington.
Without a doubt, we would have to say the week with our grandson onboard was the best boating experience to date. To be more specific – the best in all of our thirty years of cruising. However, there is something quite special about docking in downtown Seattle, so we saved it for last. Not hard to savor this cruising destination for the city lights, cultural diversity, visit with friends and easy access to some of the best food offerings in the world. Pike Place Market never disappoints with its visual array of produce and seafood. We will walk for miles exploring the city and never get tired or bored of what there is to see, hear or experience.
We always plan an excursion to the market to get ingredients for dinner on the boat. On this day we decided on king crab legs. It was a feast, fresh caught king crab is something we don't have access to in Michigan.
In 2007, we docked our Fathom 40. Now, both our Ranger Tugs have been moored at Bell Harbor Marina.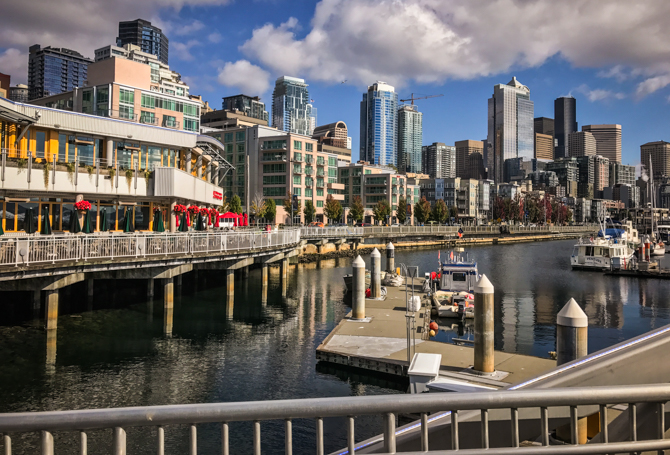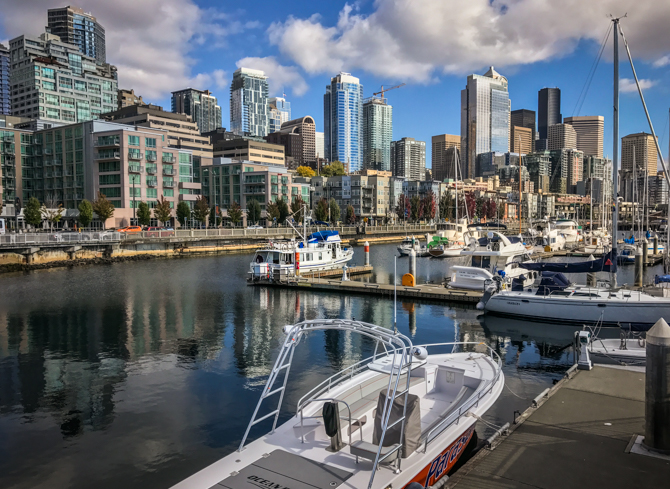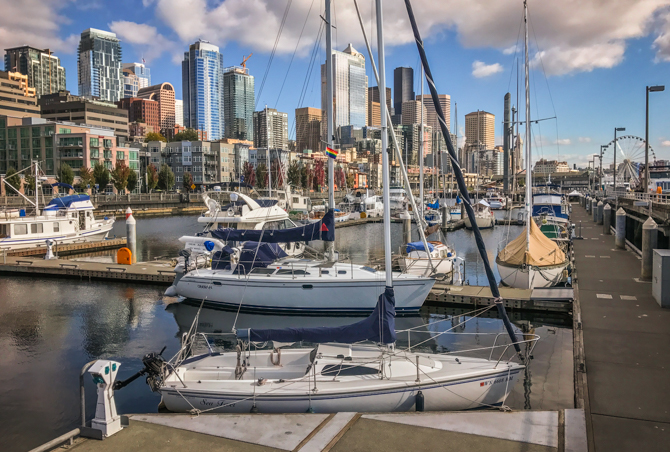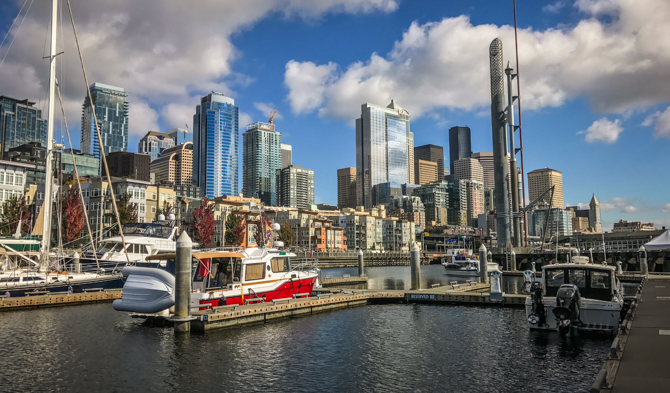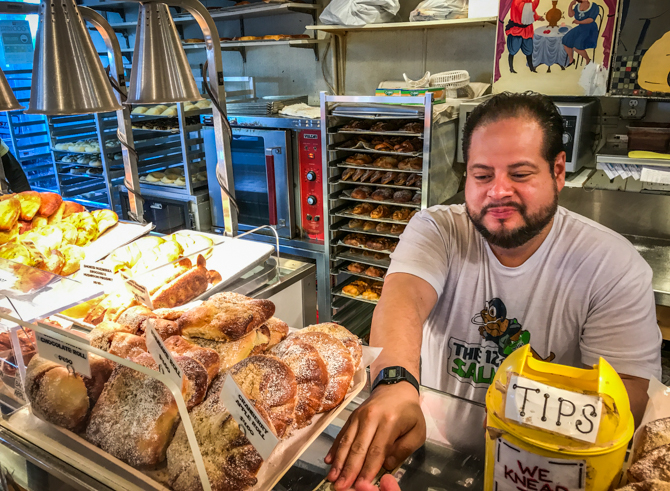 Pastries in the morning are easily procured a short distance from the marina. Happy hour at this establishment is in the morning!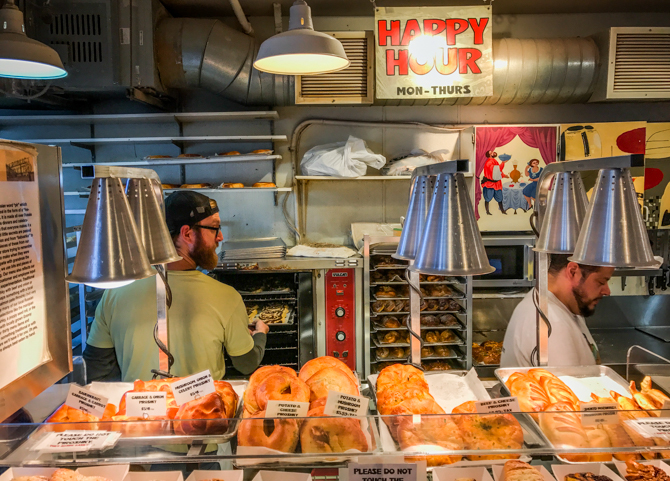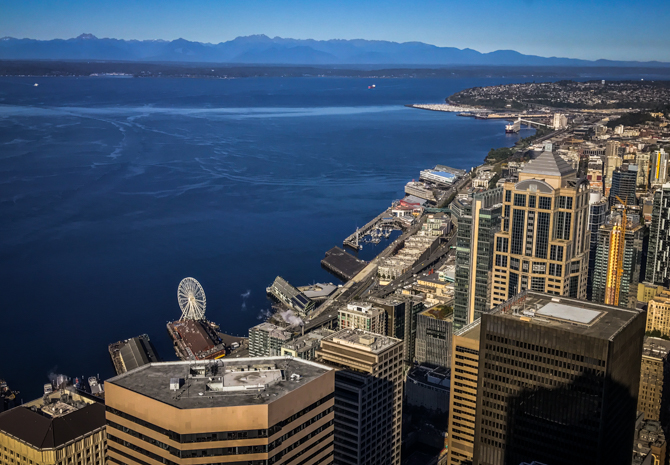 From the 40th floor of the Columbia Tower is a Starbucks we like to walk to. The view from up there is amazing and a bonus was we could see the Bell Harbor Marina where our boat sat. Can you find Kismet?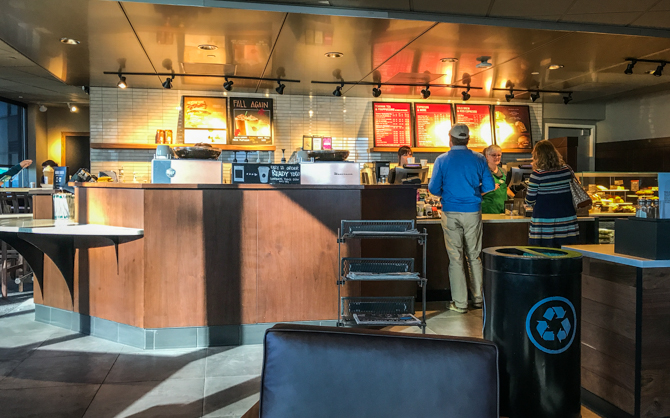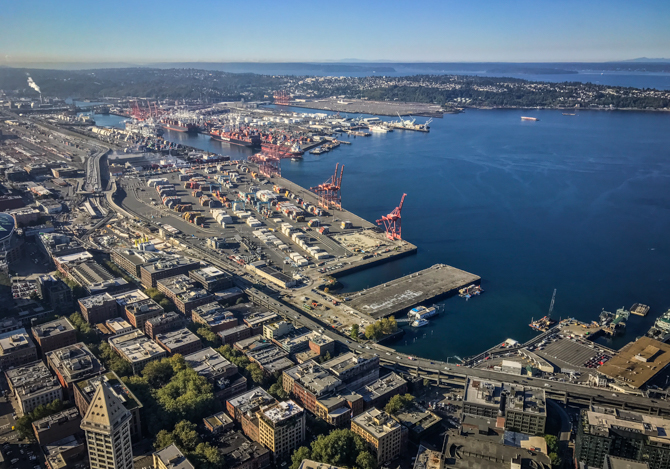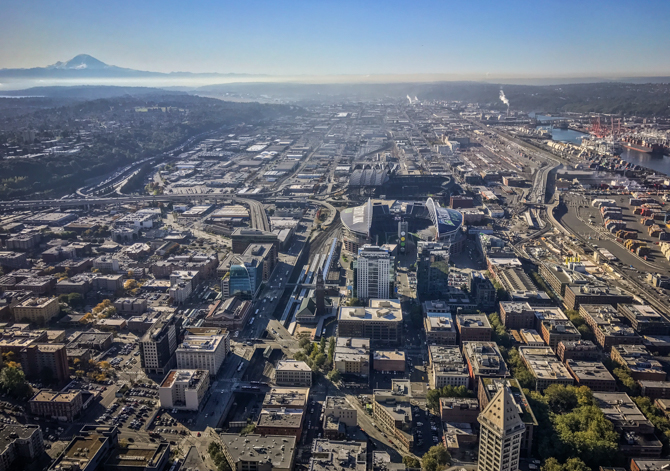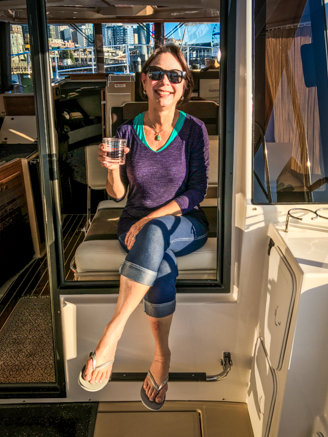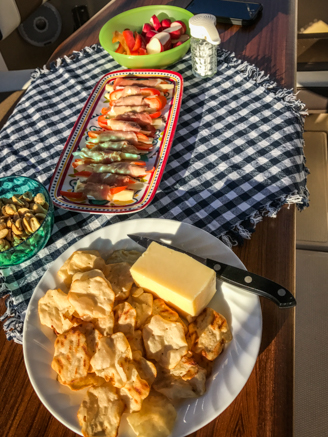 A visit to downtown Seattle is never complete without visiting our friends Vicki and Bruce Moore, who live downtown. We hosted them, this time, for happy hour on the new Kismet.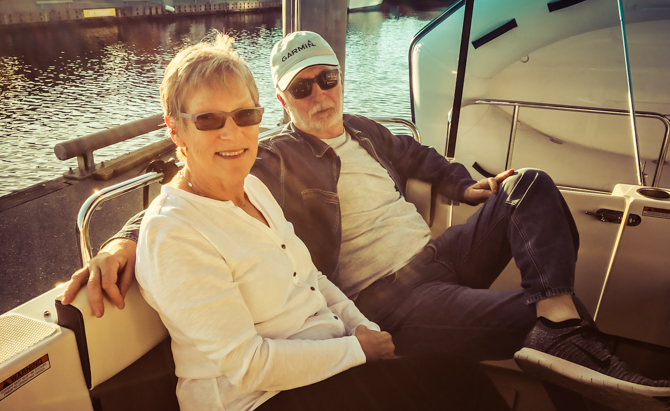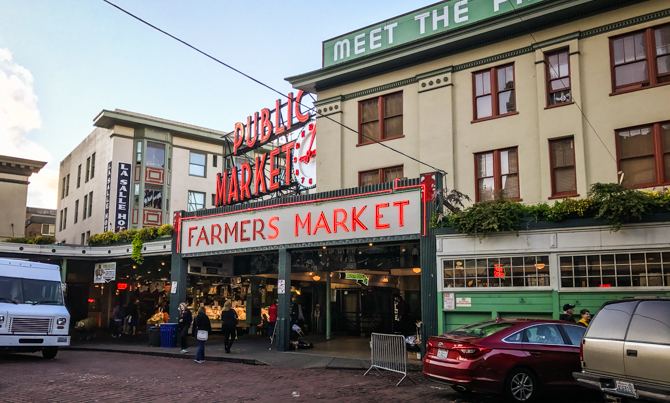 A visit to Pike Place Farmer's Market is an adventure and a visual delight. Some things are new, but mostly iconic seafood and produce offerings endure. We are never disappointed.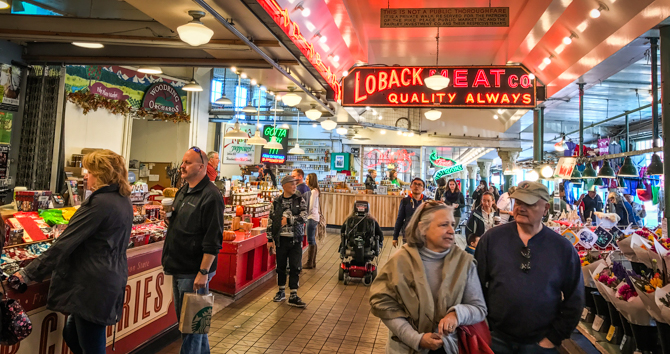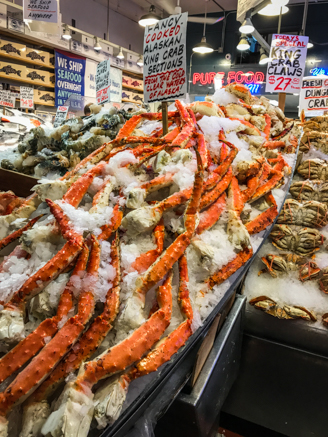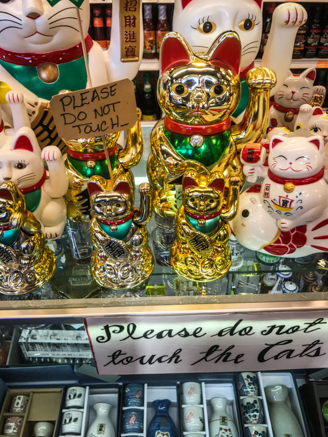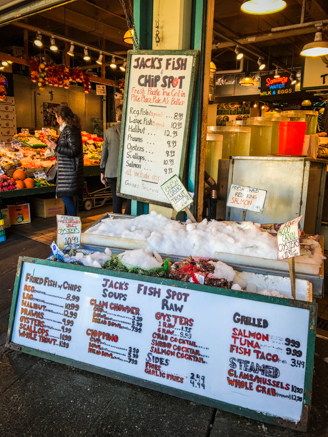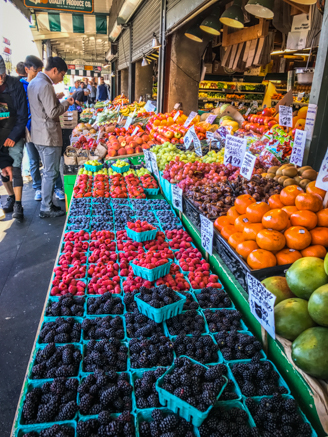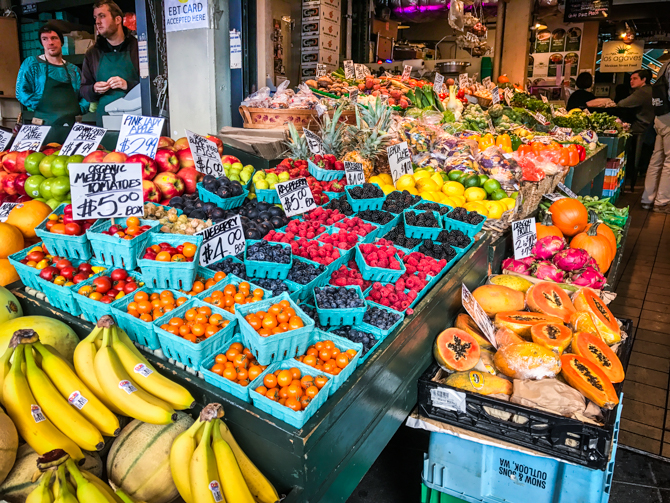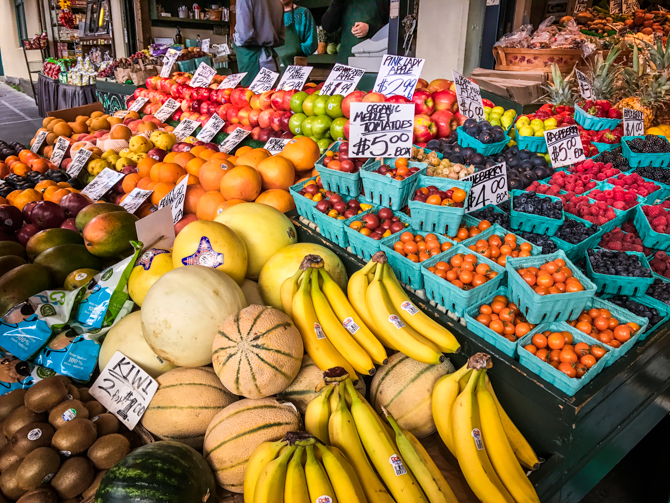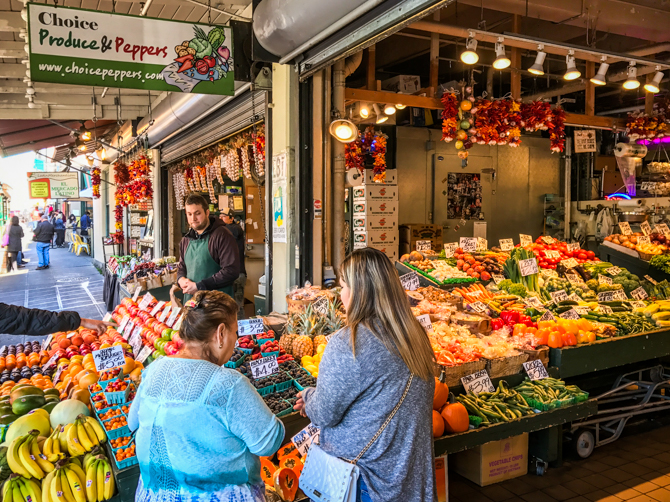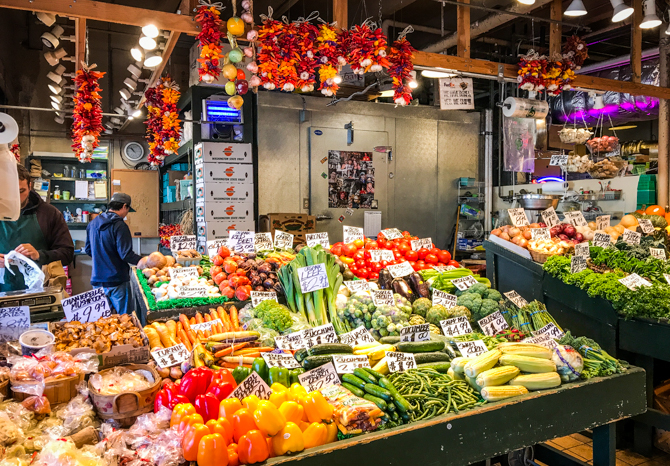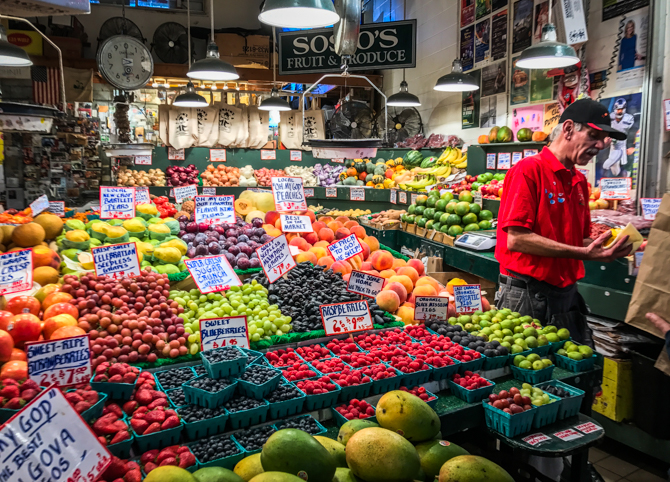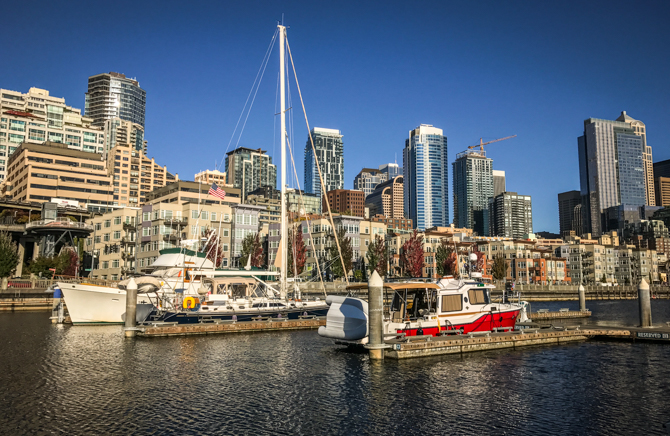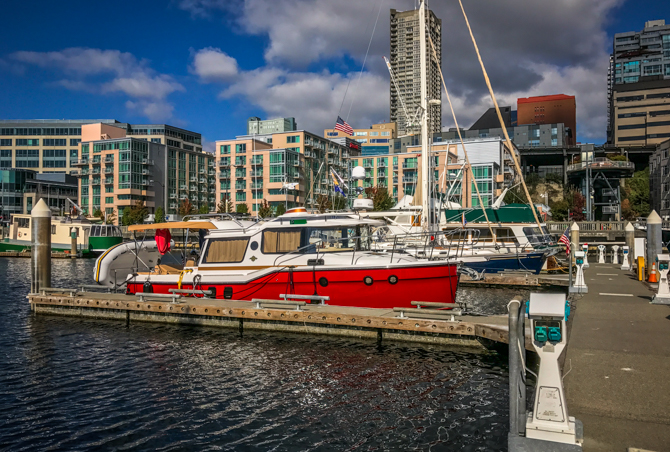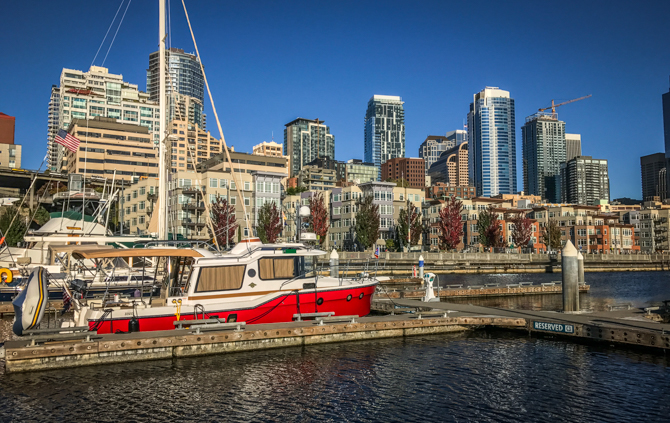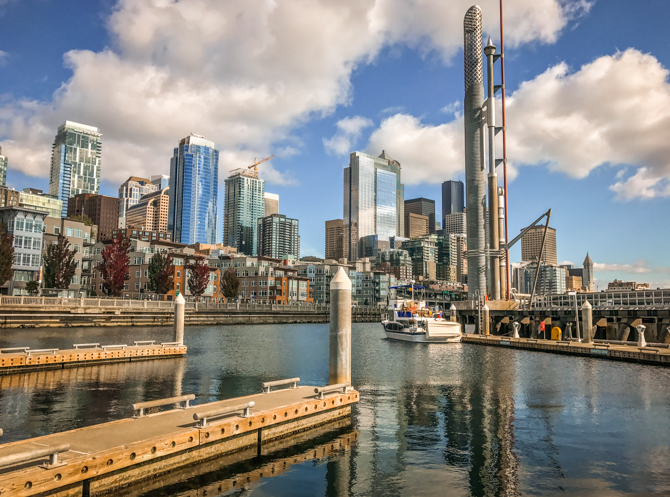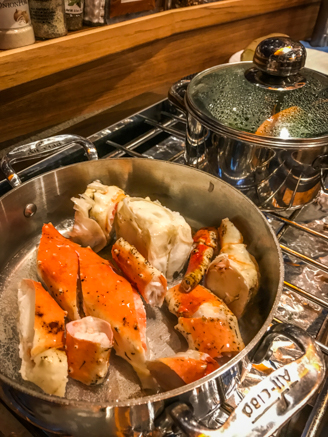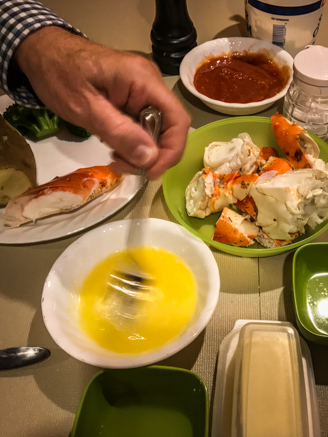 This visit to downtown Seattle and the Pike Place Market, we decided on King Crab Legs for our night's feast. Simple, but heavenly!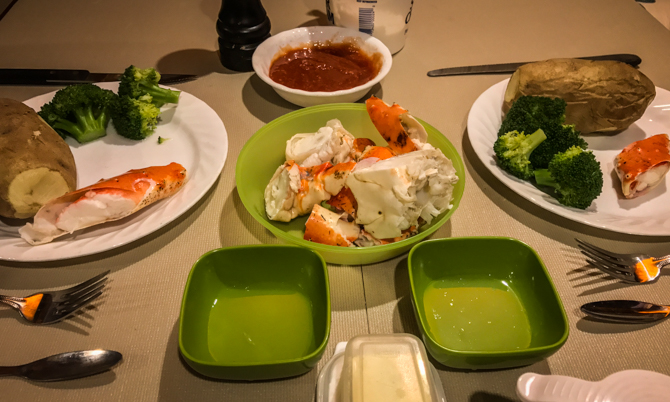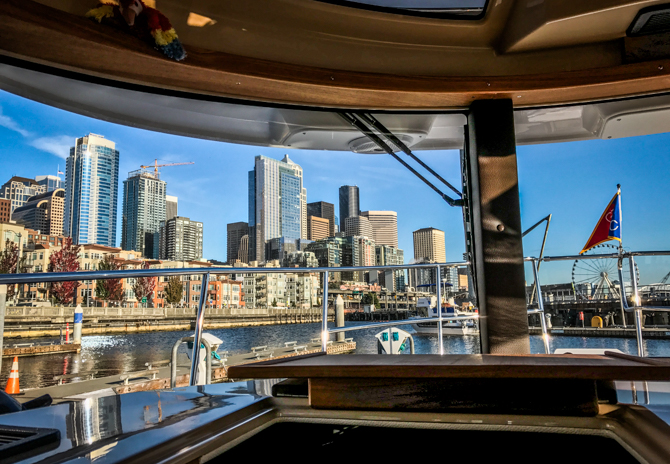 After dinner, we watched the full moon make its way over Seattle's skyscrapers, across the dark blue sky edging its way over Puget Sound. That, along with the sparkling city lights, provided us a memorable night – one for the books, thus ending our time in the Pacific Northwest for 2017.