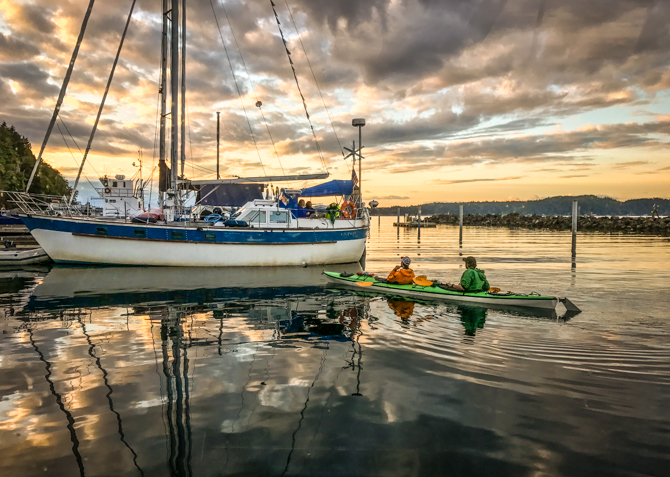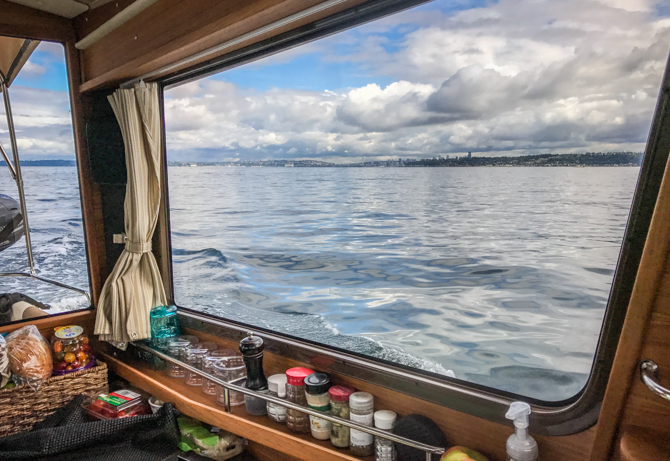 Blake Island is a Marine State Park in Puget Sound, Southwest from Seattle
Before we leave the Pacific Northwest to put an end to our fall boating cruise in the new Ranger Tug, we had to fit in a stop in downtown Seattle. But first we wanted to linger and enjoy a few of our favorites in Puget Sound – Blake Island and Eagle Harbor. We also wanted to spend a few days in Lake Union and Lake Washington with a short stop at Fishermen's Terminal, on the way to Bell Harbor in Seattle, to visit with friends.
Blake Island located north of Vashon Island, south of Bainbridge Island, and east of Manchester, is always on our to do list. Imagine being so close to Seattle you never loose sight of it from the laid-back mostly wooded island, except for a thick fog that is.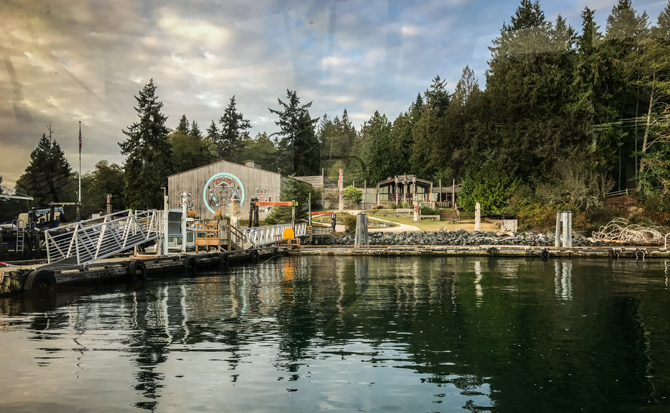 There are more ways to get to Blake Island other than your own boat. You can take the Tillicum Excursion from Argosy Cruises.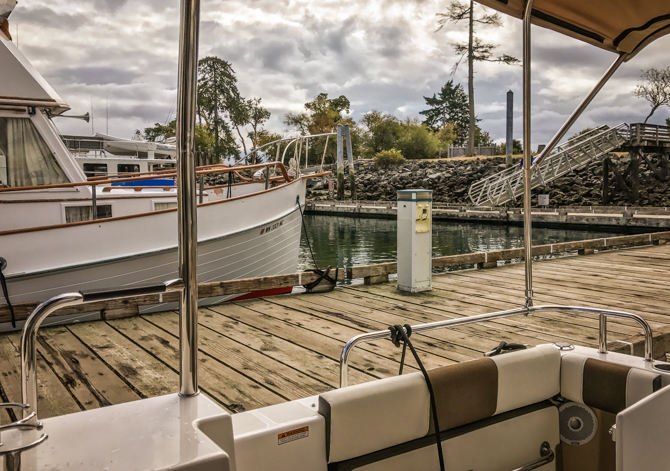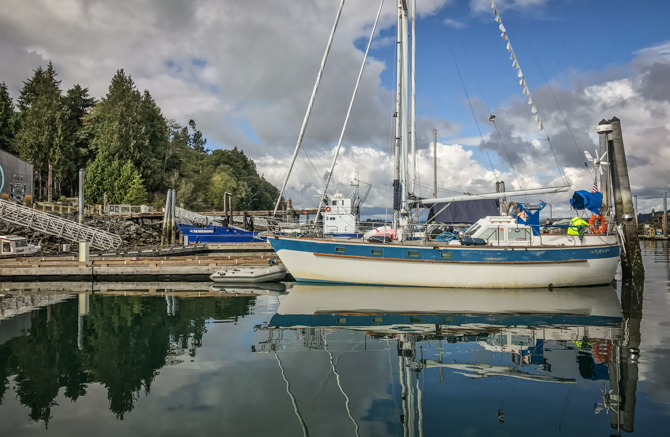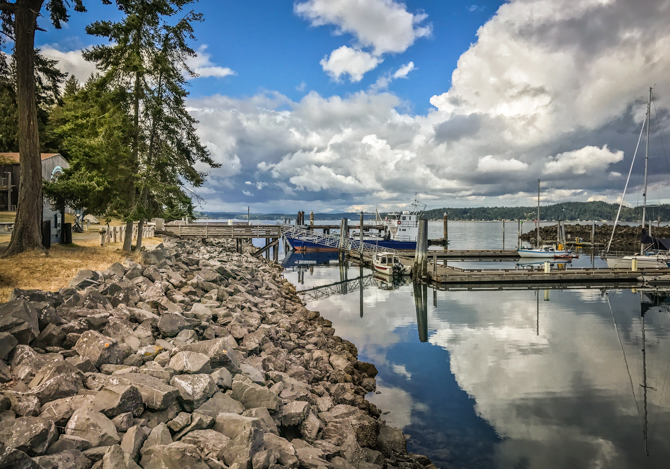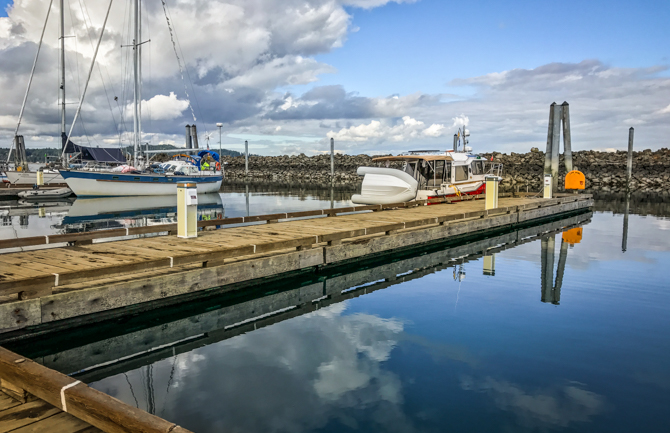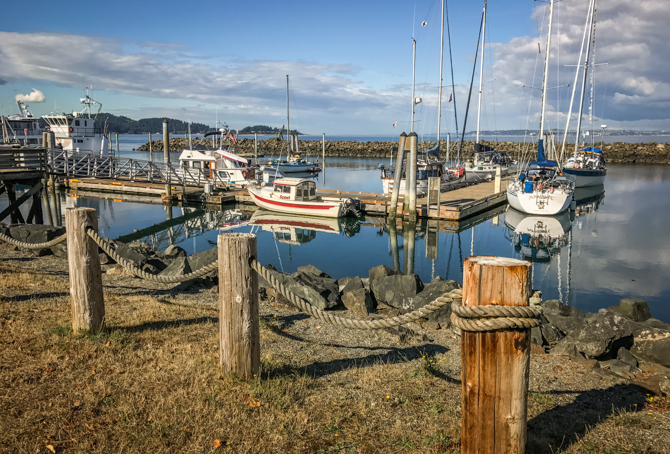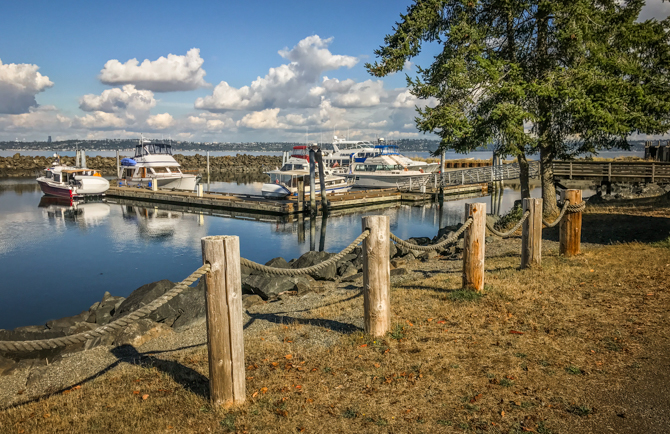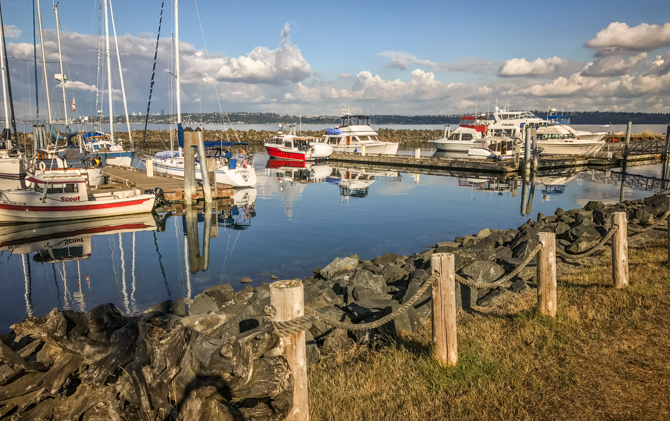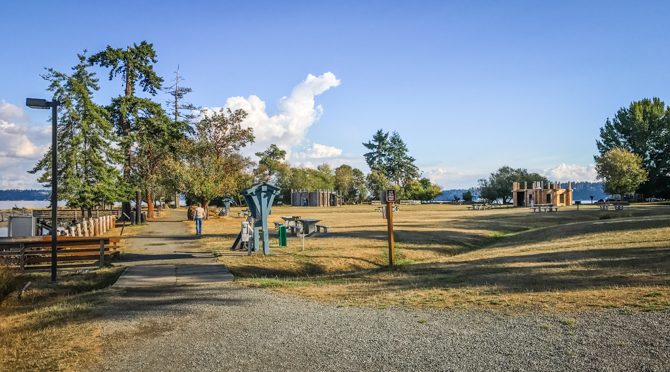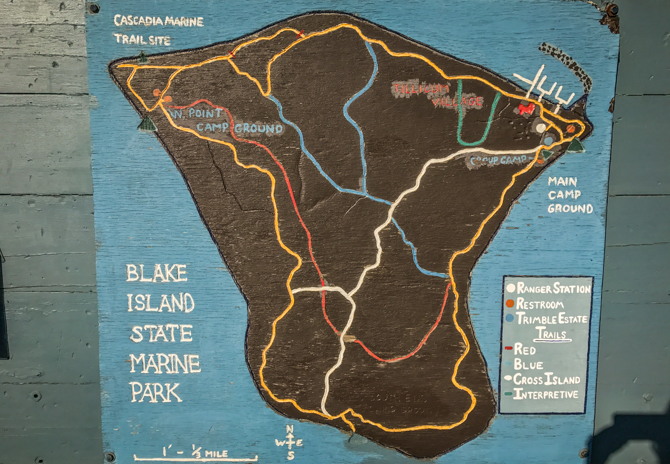 Many trails available to get off the boat to stretch your legs and explore. The island featured 15 miles of hiking and bike trails, a few campgrounds and saltwater shoreline. Wildlife on the island include black tail deer, eagles, osprey, geese and other native animals. During one of our daily hikes in the woods, we found this slug, they grow 'em big out here in the Pacific Northwest.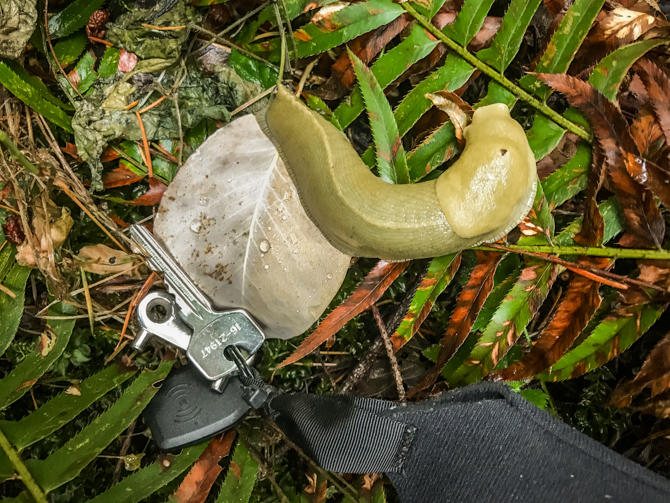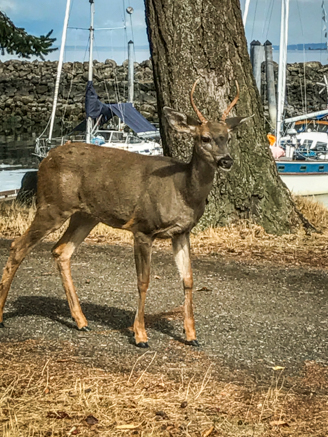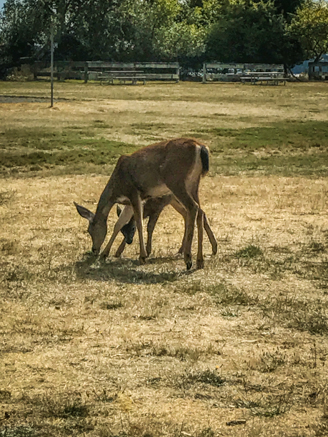 We found these deer grazing in the park just up from the marina, apparently they swim to the island from Manchester.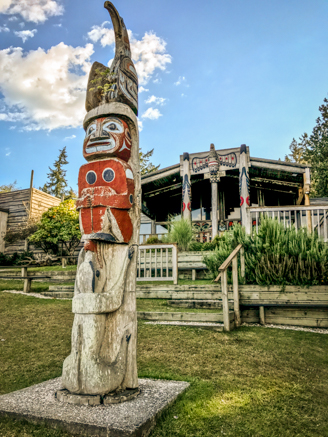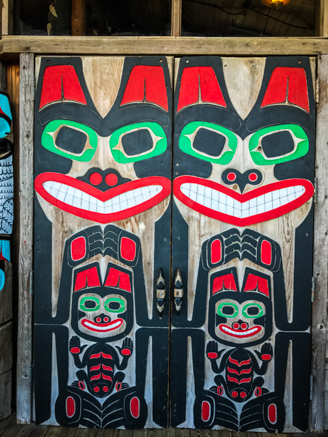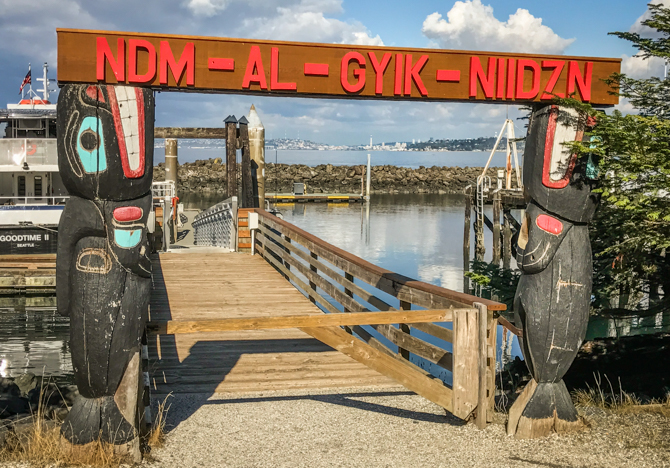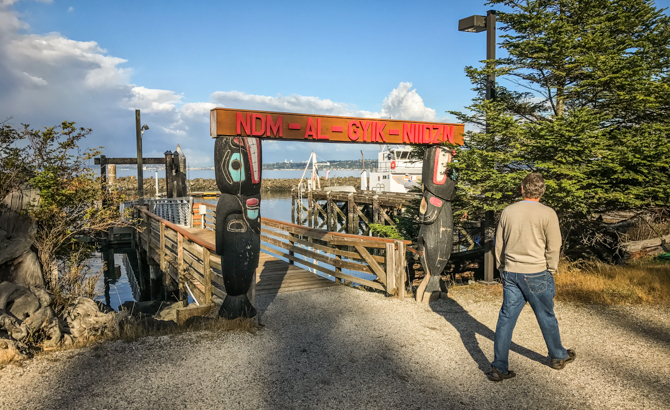 On the northeast end of the island is Tillicum Village, a showcase for Northwest Coast Indian arts, culture, and food.