on January 30th, 2015 in
CRUISING :
,
FLORIDA:
,
West (Gulf) Coast
by
Lisa Favors
|
Comments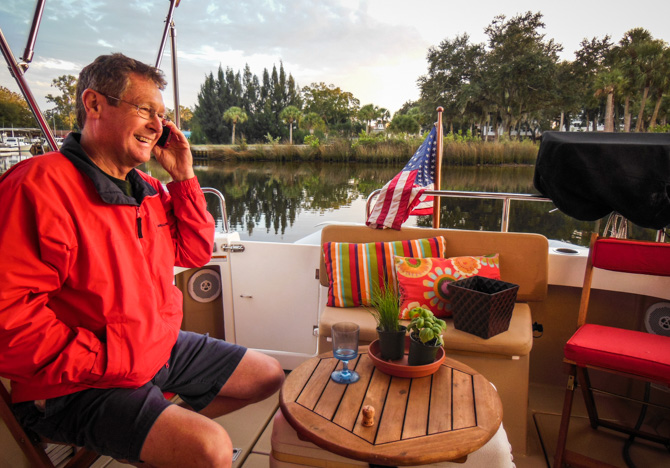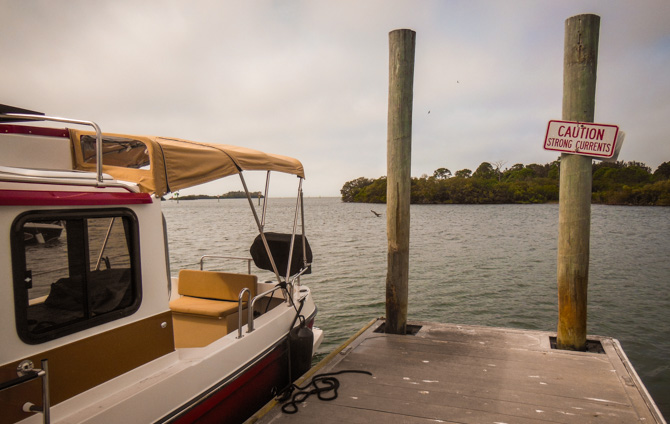 Kismet was launched at the usual place, Anaclote River Park, just northwest of Tarpon Springs across the river. Turtle Cove Marina was our choice for dockage during our week-long stay while we did all of our usual Tarpon Springs activities which included, food shopping, visiting our favorite Greek bakery and restaurant for Greek salads. We walked all over town and the sponge docks soaking up the distinctive aromas and unique sounds of the Greek culture.
One of the highlights of our stay in Tarpon Springs was when my brother, Mart rode his bike all the way from Dunedin to Tarpon Springs to visit.
Continue reading...
---
on January 30th, 2015 in
CRUISING :
by
Lisa - Admin
|
Comments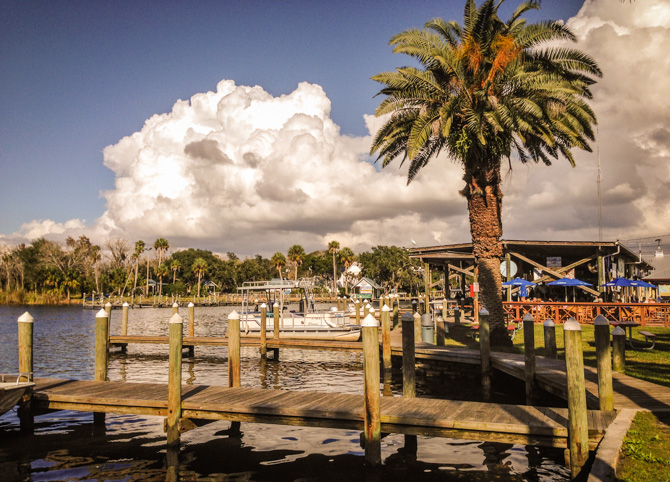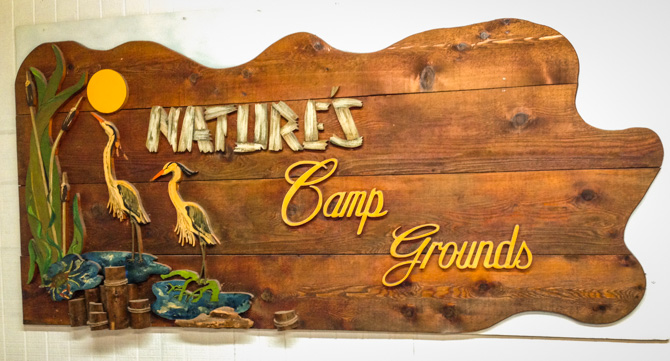 Nature's Camp Grounds provided a "Old Florida" experience and spot to ready the boat for launching in Tarpon Springs. We used the laundry facilities and enjoyed a spaghetti dinner and poker in the activities room at the campground. We liked the spaghetti, but really stunk at the poker game.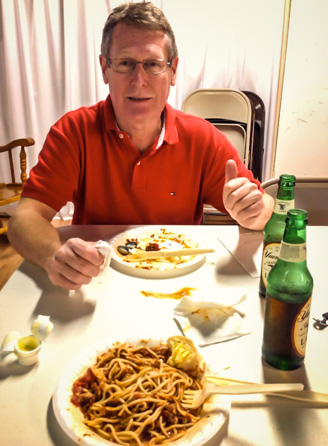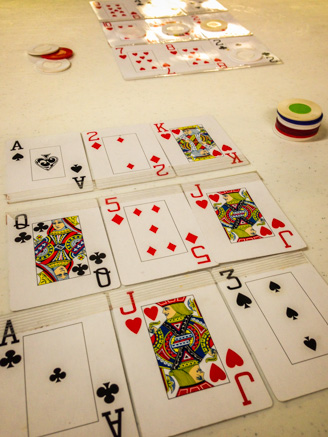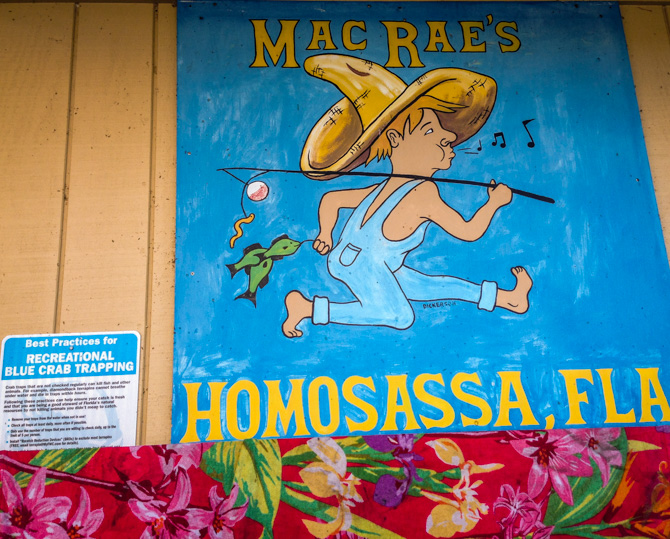 We got to tour the small town of Homosassa Springs and have lunch at Mac Rae's Restaurant.
We bought some grouper at this cute little fish market in town. They had quite a selection, many we never get to see in northern Michigan. We really are in Florida now!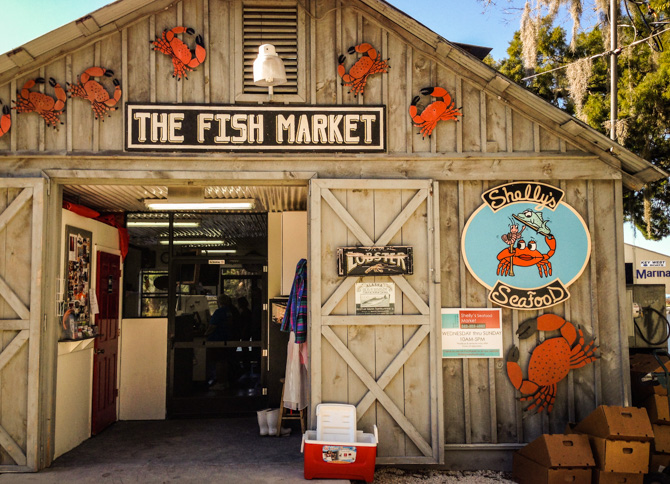 Continue reading...
---
on January 30th, 2015 in
CRUISING :
,
FLORIDA:
,
Panhandle
,
TRAILERING
by
Lisa Favors
|
Comments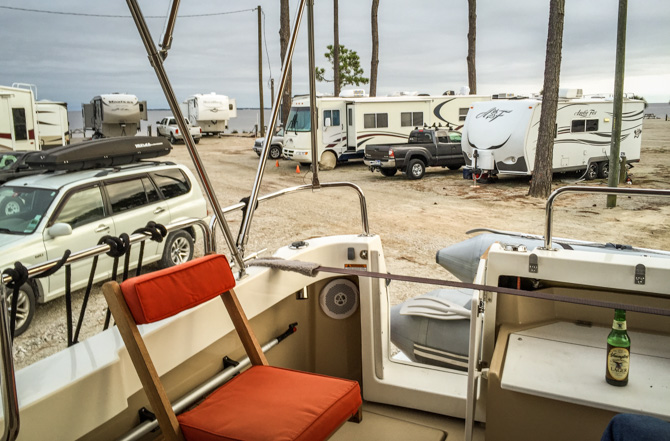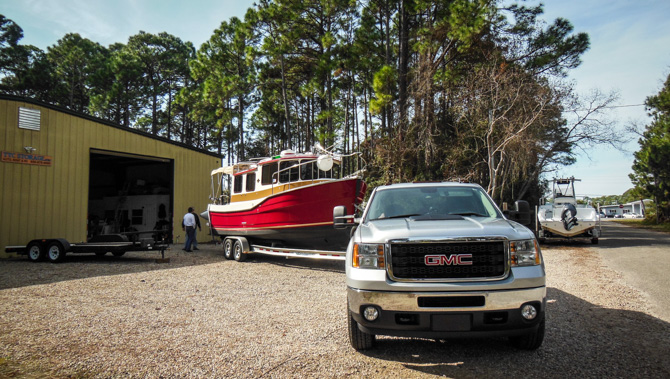 We arrived at TTC Storage and met the owner, Mike, at the building. Within half an hour we had Kismet out of storage and ready to go. With a little help from Mike, we located a great oyster restaurant within walking distance of the storage building, had to get our oyster fix before heading out on the road toward Carrabelle.
Eastpoint is an authentic fishing town with a heart as big as the bay. Here you can buy fresh local seafood from family-owned markets and eat a fresh seafood meal from restaurants operated by families four generations deep.
Oystermen still use century old harvesting techniques. They use small wooden boats, under 23-feet long, using tongs that look like scissor-style rakes to scoop the oysters up to the surface where they are then sorted and separated by size.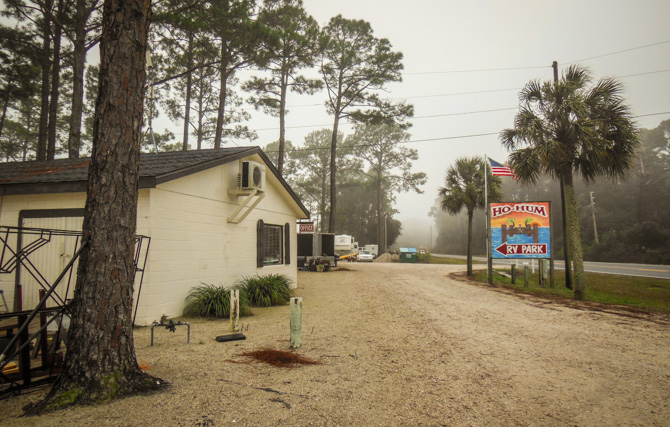 Just past Carrabelle (going east), we happened onto Ho Hum RV Park, located off highway 98 (Gulf side), four miles east of Carrabelle, in Lanark Village. The park is roadside, right on the beach and caters only to adults and seniors, no children allowed. It was overcast and a little misty while we were there, but beautiful nonetheless.
When we got Kismet parked into our park site, Jim settled into the back deck of the boat and proceeded to take a selfie of him drinking a bottle of his favorite beer, a Yuengling we got at a grocery store before we got to the RV park. We can't get Yuengling in Michigan so he was pretty excited.
We don't spend a lot of time at RV parks, so not familiar with all the different kinds of RV, but this one caught our eye as it has a retractable deck off one of its sides. What next?
Continue reading...
---
on January 30th, 2015 in
CAMPING ON KISMET :
,
CRUISING :
,
FLORIDA:
,
Panhandle
by
Lisa Favors
|
Comments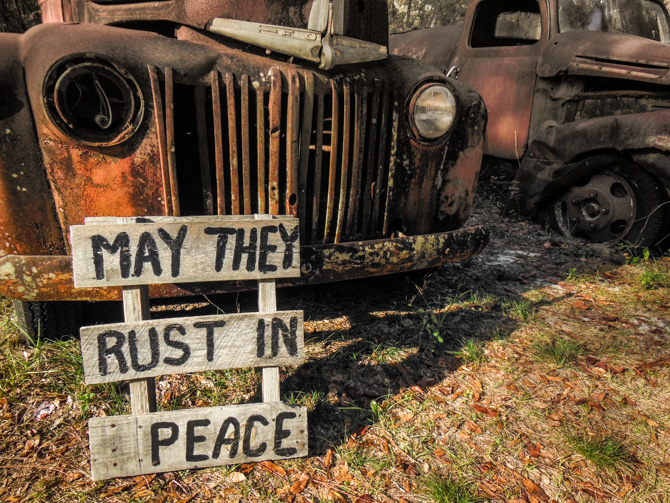 The crew of Kismet is On the Move Again!
It may appear that we are eating our way back to the boat. We are!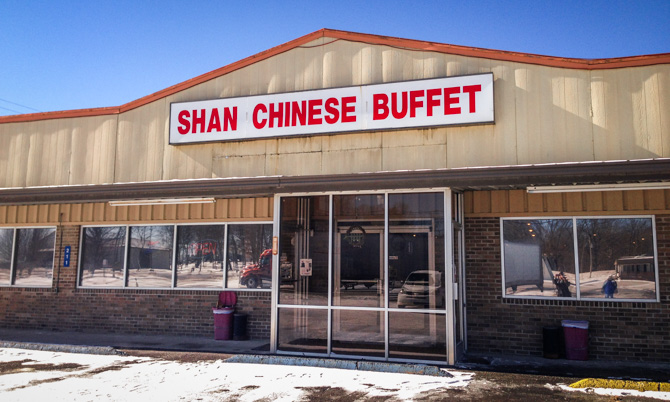 Not much to report on during our road trip south to Florida to pick up Kismet, however we found some exceptional food stops along the way. When trailering our boat, or driving back to where she is stored, gives us an opportunity to explore some little towns off the expressway.
Shan Chinese Buffet was tops on our list, it was just a fluke that we happened upon it, as it was out of town, off the beaten track and very unassuming. However, one step inside and we knew we were in for a treat. It looked like a well-known trucker stop with a huge parking lot for big rigs, plenty of room to park Kismet. One thing we have to consider when stopping for food is finding a restaurant where we can easily park our rig. The restaurant offers an amazing variety of Chinese food in buffet tables, plenty to satisfy two road warriors for one day.
The Smokehouse Grill in Berea, Kentucky, was a second favorite, offering exceptional southern home cooking. We do find that food stops are an important part of our road trips. Finding good value and something akin to good old home cooking is what we are looking for.
On our last day on the road we were starving and somehow missed the last town that might have provided food for our hungry tummies. When we passed this farm, in Bluffton, Georgia, way off on the side of the road with a little sign that said RESTAURANT, we immediately back-tracked thinking we might miss a great opportunity for something interesting.
What we found was White Oak Pastures, a multigenerational family farm that cooperates with nature to produce artisan products that are healthy, safe, nutritious and delicious. Care is given to ensure that all production practices are economically practical, ecologically sustainable, and that the animals are always humanely treated.
We had a fantastic lunch in open aired restaurant on the compound, where they feed the 100+employees (butchers, organic farmers and office staff) and travelers, like us, who stop by. We had the daily special, a BBQ pulled pork sandwich. After a stop in their little general store, we left with some home grown protein to take to the boat.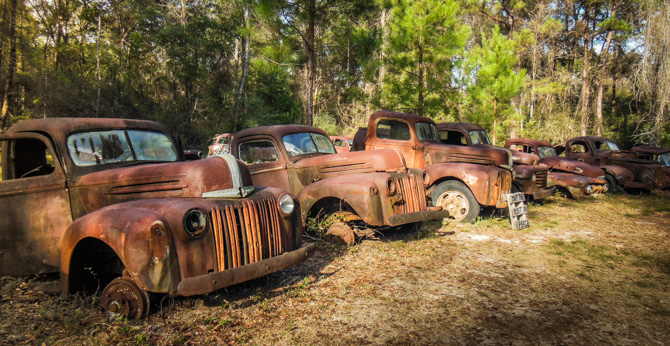 Jim LOVES old cars. He remembered this spot, when we drove north last fall. These old rusted cars lay at peace in their final resting place, exposed to the elements and time. We stopped and spent some time exploring their final resting place.
Continue reading...
---
on January 16th, 2015 in
CRUISING :
,
FLORIDA:
,
Panhandle
by
Lisa Favors
|
Comments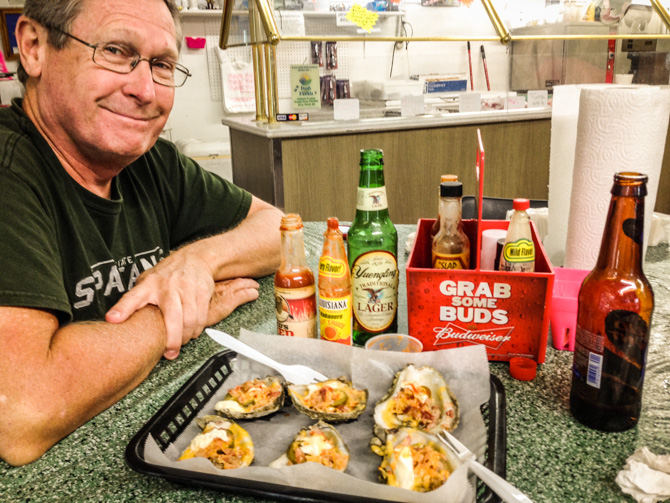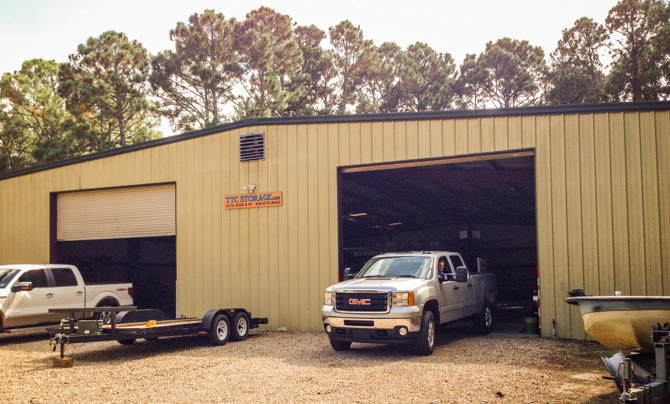 First we stored Kismet at TTC Storage in Eastpoint, then we went in search of an oyster feast. On the recommendation of Mike, owner of TTC Storage, we headed out of town to Lynn's Quality Oysters. Nothing short of delicious is how we found their specialty, Captain Jack's oyster platter. This meal of Apalachicola oysters was going to have to last us awhile – until we return to pick up our boat in January.
Mike sure was right about Lynne's Quality Oysters, friendly atmosphere with the freshest oysters around.
Pin It
Continue reading...
---
on January 16th, 2015 in
CRUISING :
,
FLORIDA:
,
Panhandle
by
Lisa Favors
|
Comments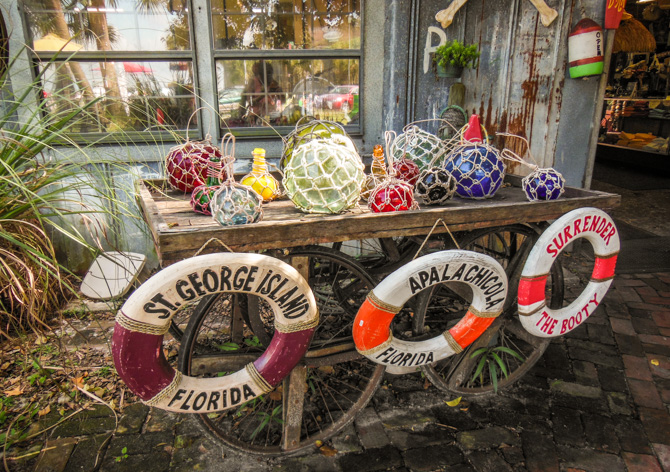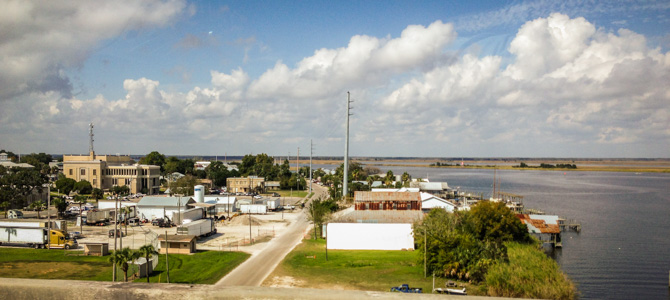 The little fishing village of Apalachicola is the end of the line for our fall cruise. Apalachicola is definitely "Old Florida." Famous for their oysters, Appalachicola employs a variety seafood workers, it's our favorite place to eat oysters. Apalachicola Bay is well protected by St. Vincent Island, Flag, Sand, St. George Island and Cape St. George Island. We'll leave Kismet tucked away in TCC Storage's building, just across the bay in Eastpoint, while we drive the truck home to spend the holidays with family. We'll return to pick up Kismet January 1st for a winter of cruising in southern Florida.
This is our third time docking at Scipio Creek Marina. The restaurant, Papa Joe's, is no longer there but being just a short walk from downtown, it's a great place to dock.
After one night docked at Scipio Creek Marina and a fun nautical shopping trip to the Tin Shed, we got down to business and prepared Kismet for storage. It's always a lot of work to ready the boat to store or launch it, but the fun we always cruising more than makes up for it.
Jim readied the truck and trailer for me to drive to the boat ramp while he drove the boat there.
Pin It
Continue reading...
---
on January 13th, 2015 in
CRUISING :
,
FLORIDA:
,
Panhandle
by
Lisa Favors
|
Comments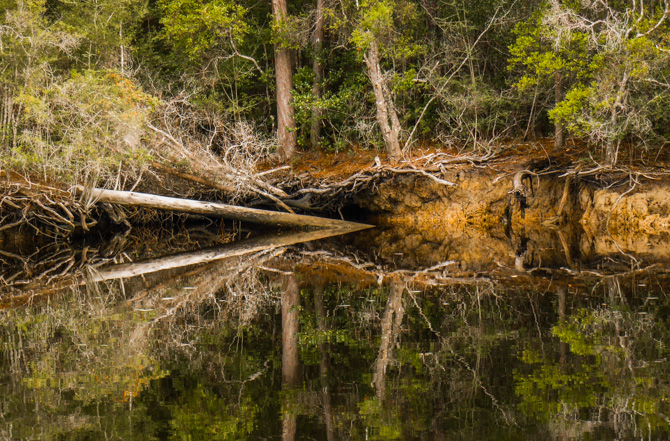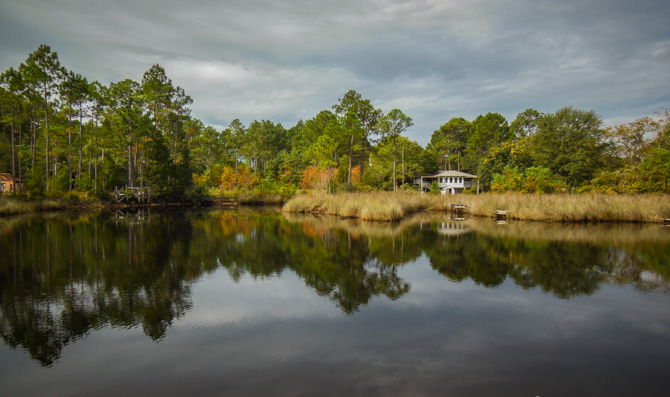 Smooth sailing today as we cruised the last leg of our fall cruise through Florida's Panhandle. A little stormy and overcast but we still got some nice photos of some of the beauty available to see while cruising this area.
Nature provided us with some interesting illusions while on the water today. Note the symmetry of the above water images on the mirrored glassy water we plowed through today.
Pin It
Continue reading...
---
on January 13th, 2015 in
CRUISING :
,
FLORIDA:
,
Panhandle
by
Lisa Favors
|
Comments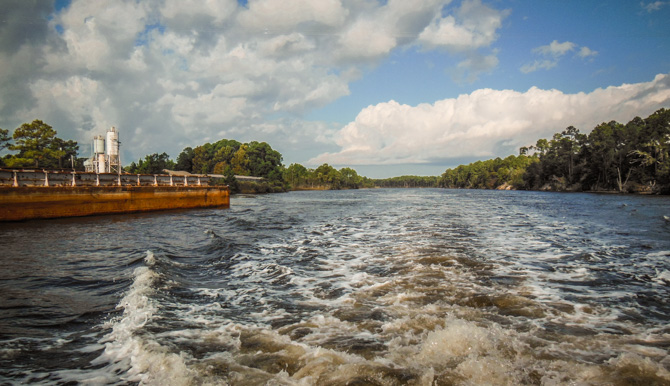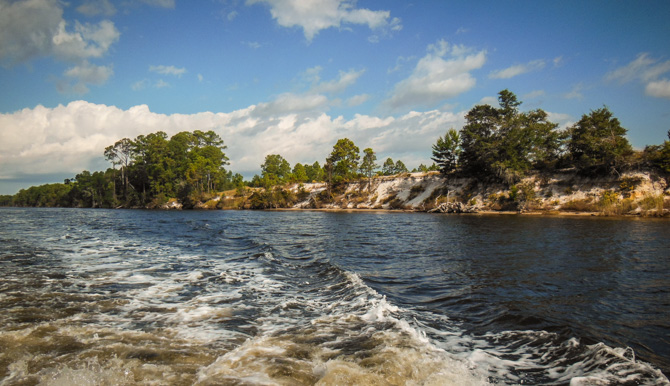 Today we cruised Florida's "Grand Canyon," an 18-mile channel that leads to St. Andrews, aptly named due to the steep sandy banks lining this cut. One of our favorite areas to boat in the Panhandle.
Historic St. Andrews is a community of Panama City, Florida, along the beautiful St. Andrews Bay. We stayed one night at the town's marina.
Pin It
Continue reading...
---