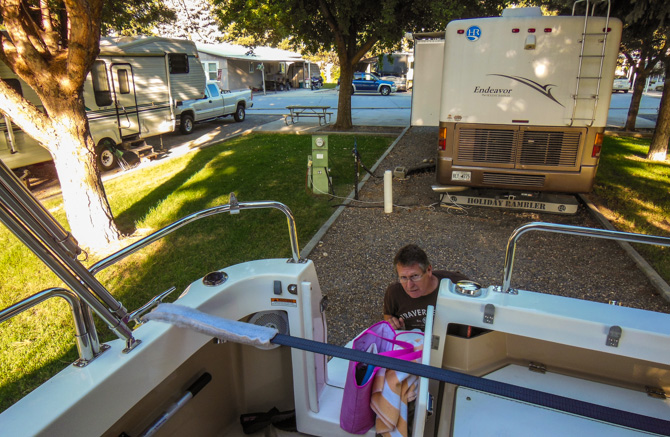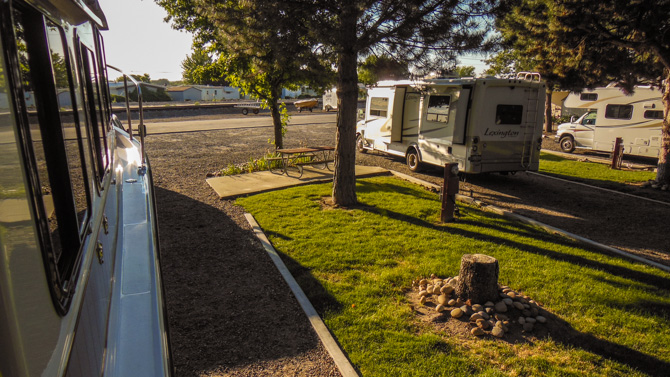 Seeking shade in Fruitland, Idaho after a hot day on the road.
Our last two road days included a stop in Fruitland, Idaho where we selected a shady site at an RV park for the night. Still hot but bearable with the shade of the overhead trees filtering the intense heat from the sun making it comfortable sleeping in the boat. We are excited that the road trip part of the trip is just about behind us. We can't wait to get the boat back in the water.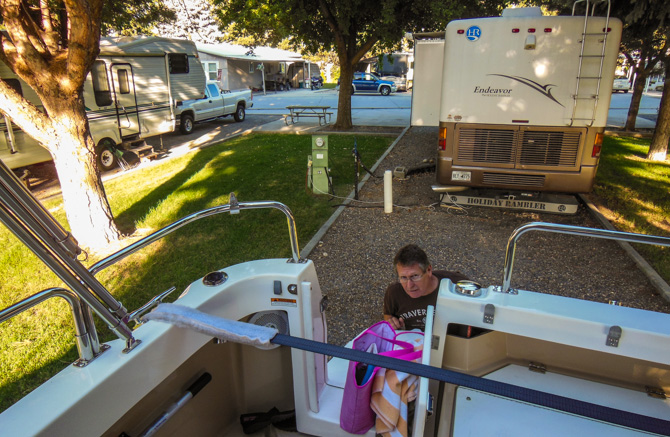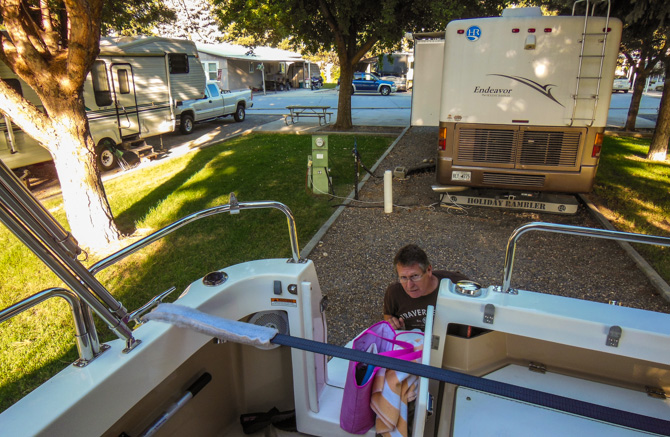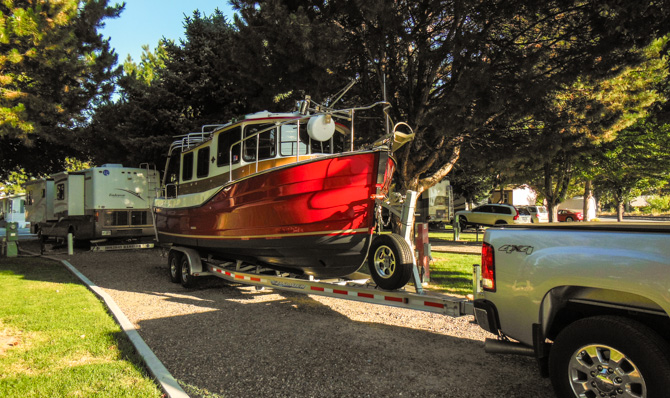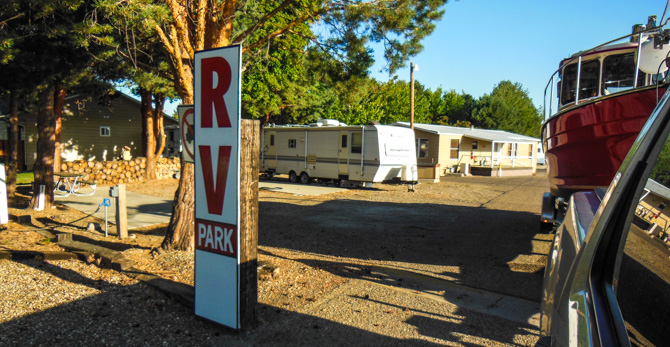 The next day Seattle was in our sights. It was a long drive out, but we love to boaterhome and experience the RV park lifestyle while exploring the United States of America.