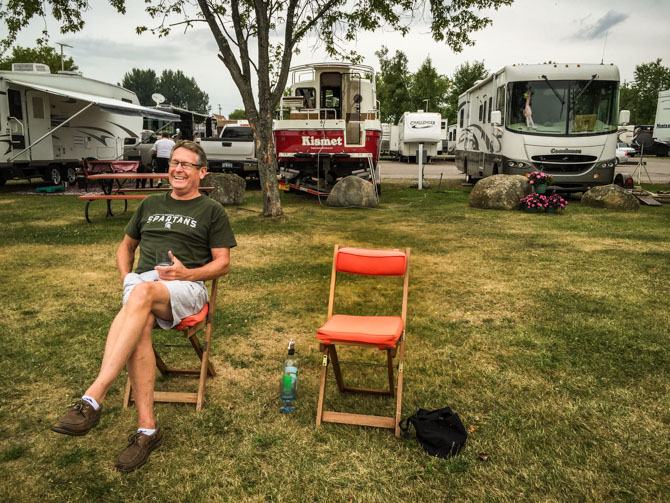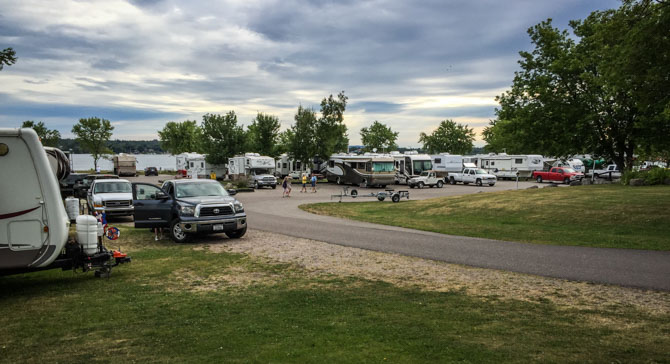 Boaterhoming – Sault Ste. Marie – Soo Locks Campground and RV Park – 
Tonight we will be boaterhoming – Sault Ste. Marie, Michigan. This border town is just south of the Soo Locks on the St. Mary's River. Sault Ste. Marie, Ontario Canada is to the north, over the International Bridge, and is about the half way mark to our destination. We will arrive in Little Current, Ontario, in the North Channel, one day early for the 2015 Ranger Tug/Cutwater North Channel Rendezvous.
Some friends of ours gave us the idea to camp at this RV park several years ago when they sent us a photo of them sitting on the grassy shore, in front of their RV, watching the freighters go by. As luck would have it, the park had an opening for a much coveted site on the water.
We only stayed for one night – that's all we needed while boaterhoming.
We pulled right in and before we knew it our new camper neighbors were making us feel at home and helping us to get settled in. It was important that we check out where the showers were and find where the free coffee awaited us at the lounge in the morning. Many of the campers return to this same campground every year and many are long time friends. Needless to say we love boaterhoming.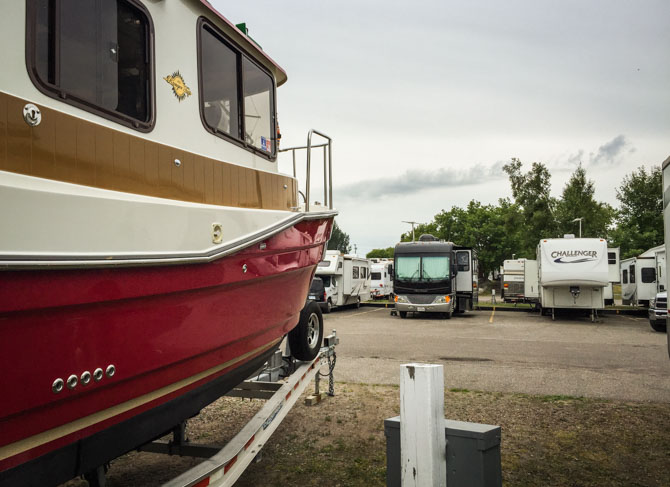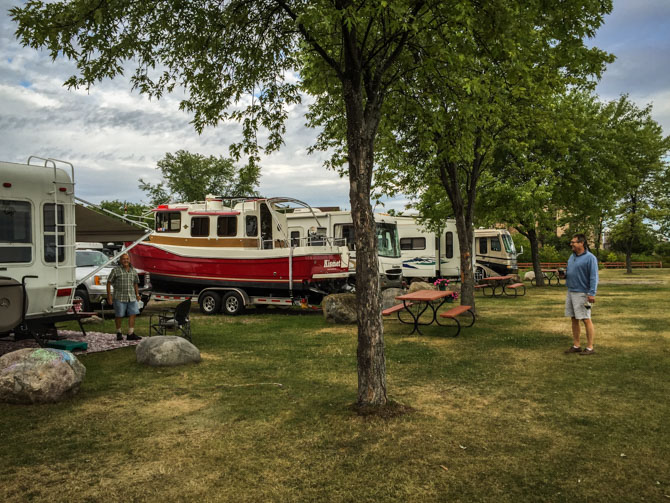 We love to share info about boating in our books…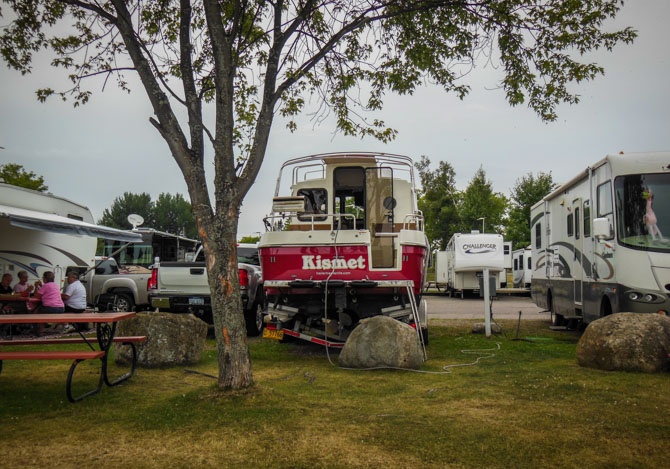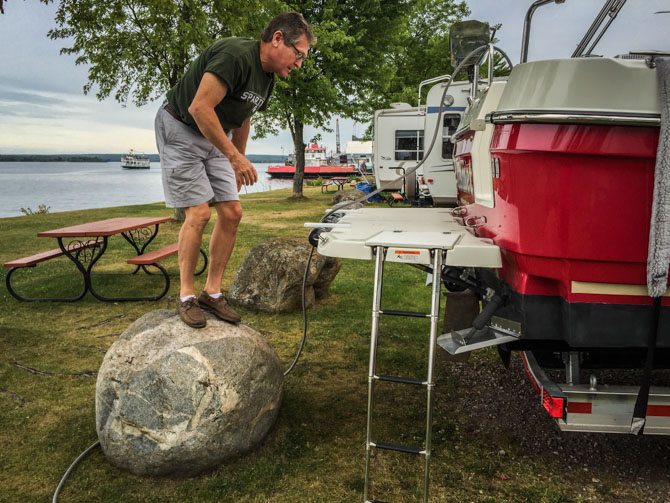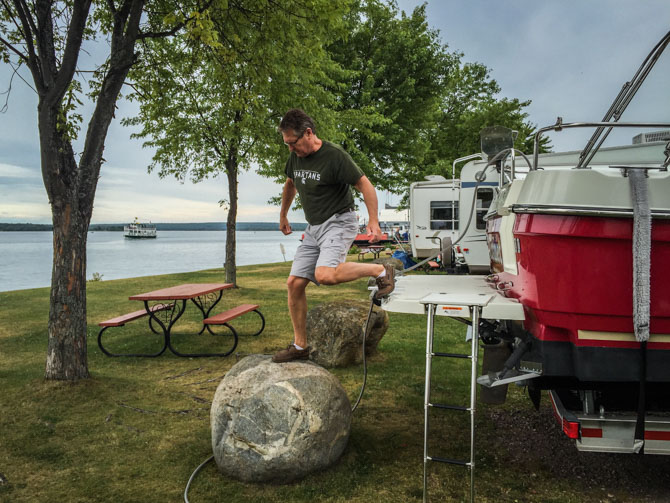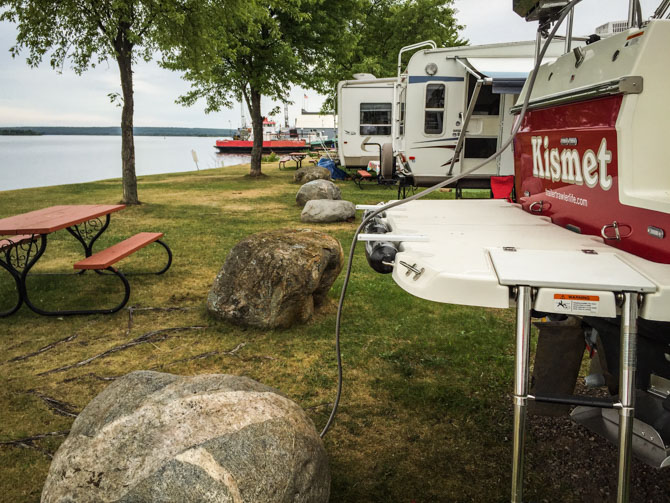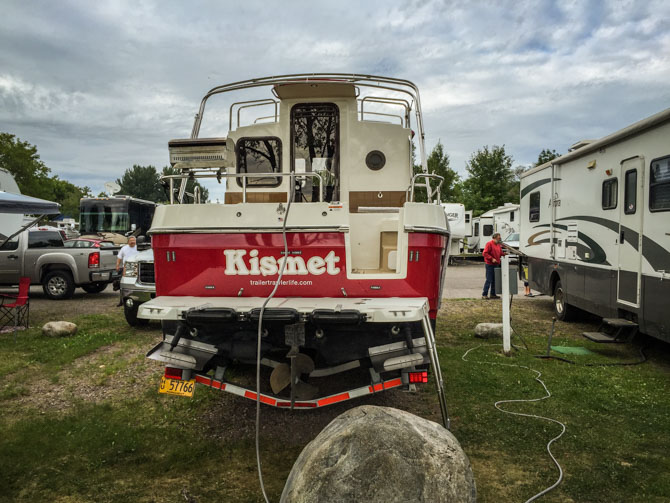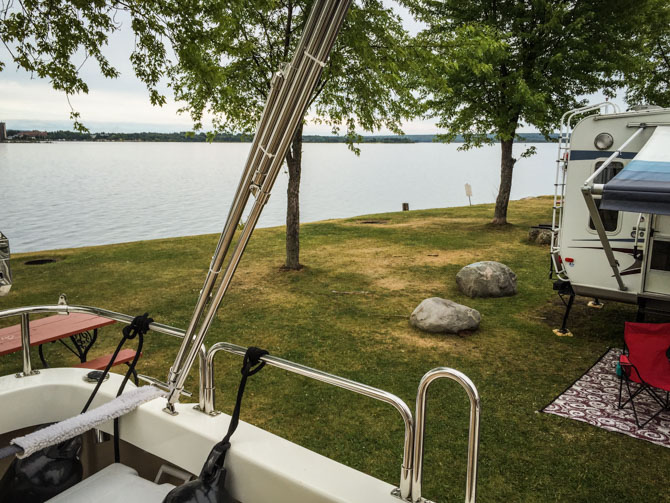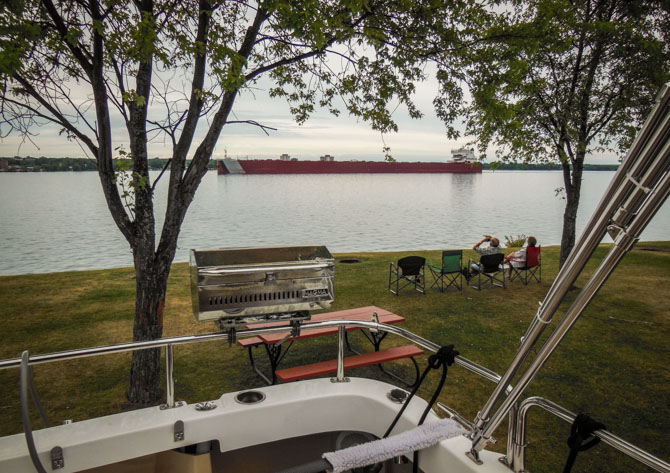 We saw one freighter make it's way towards the locks at dusk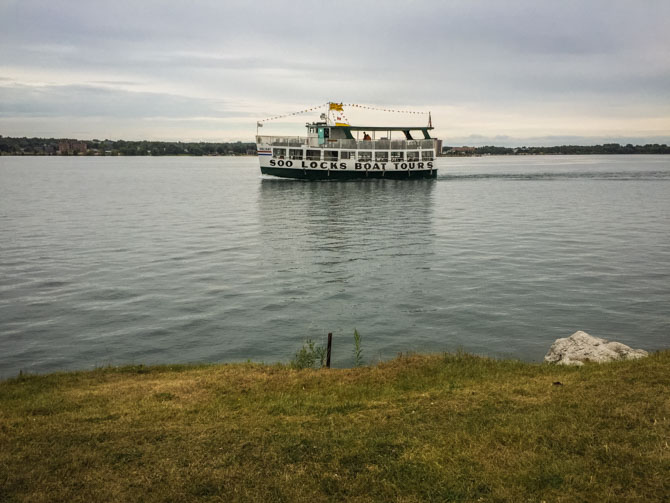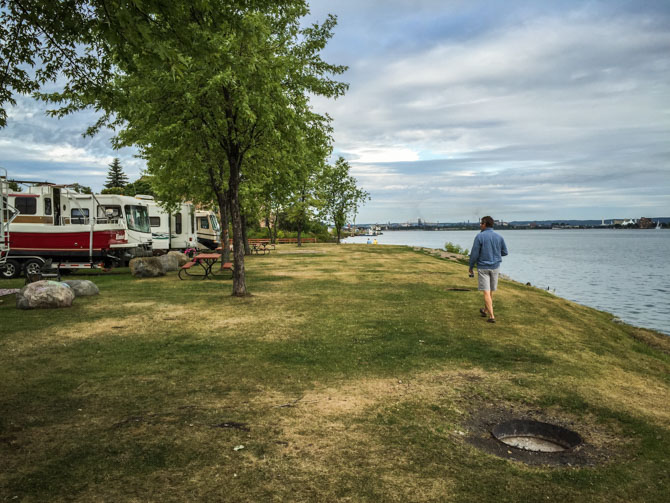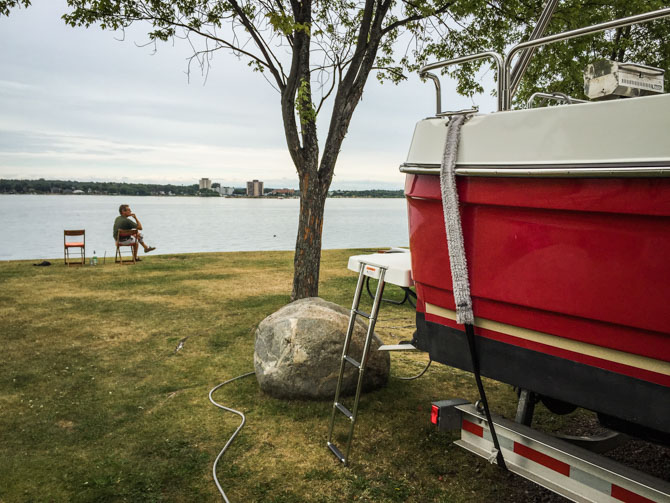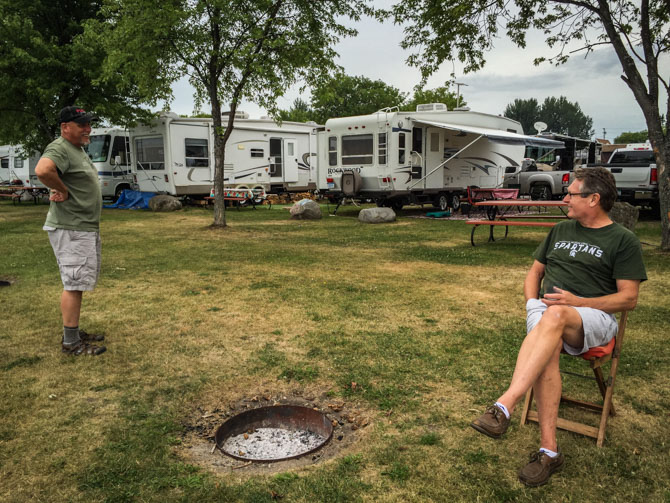 Wouldn't you know it that we'd run into another camper who is from Traverse City (above).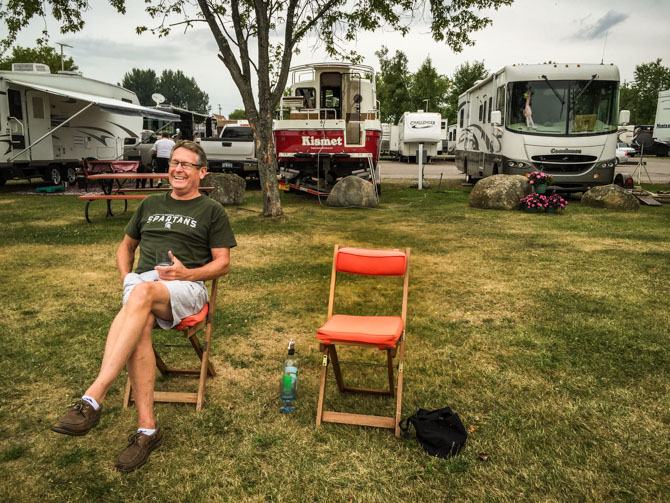 Boaterhoming – Sault Ste. Marie was excellent.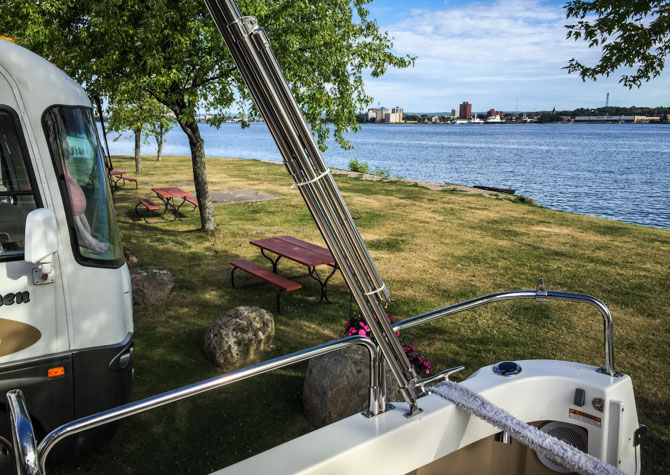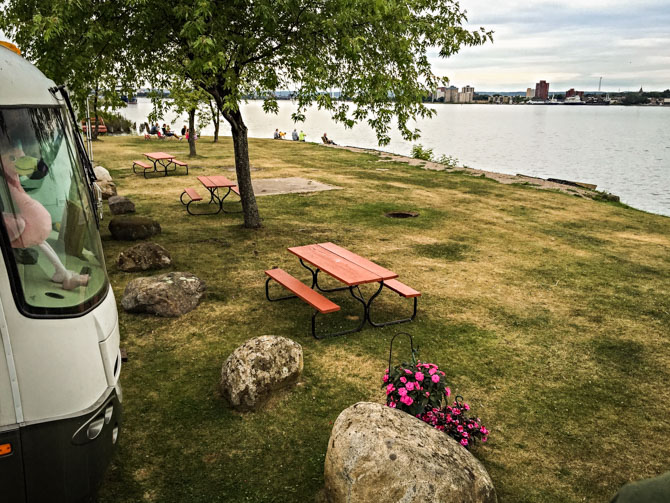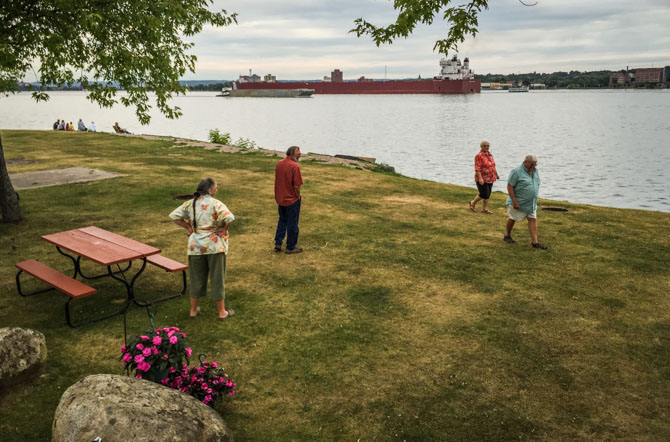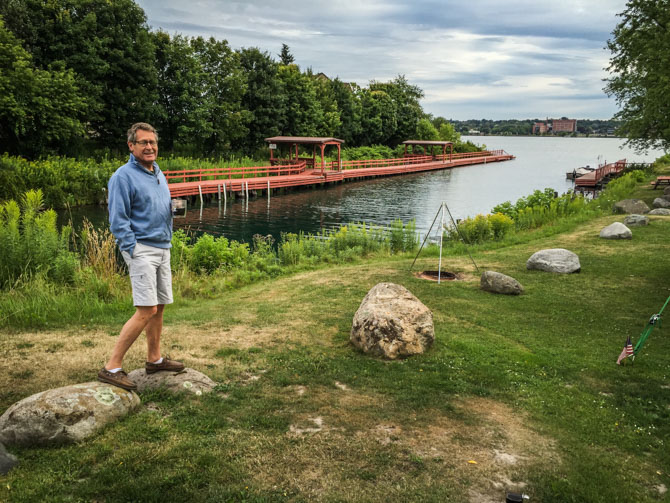 The canal above is right along side of the park and has a long dock for boats to tie up to.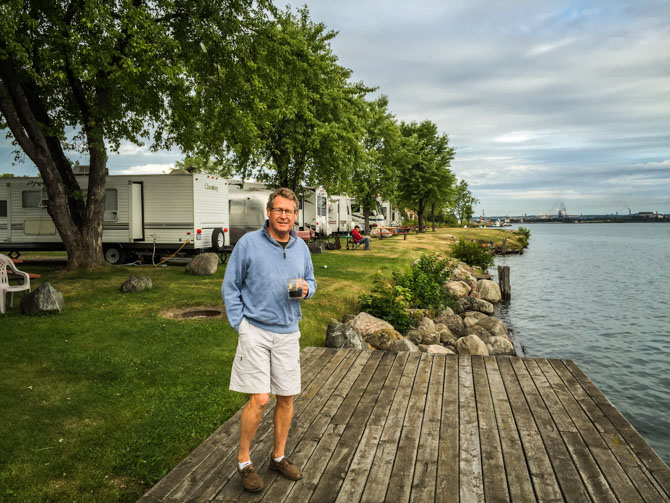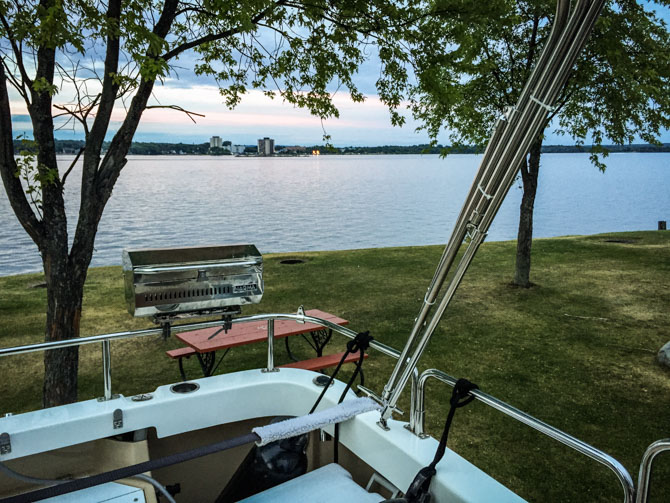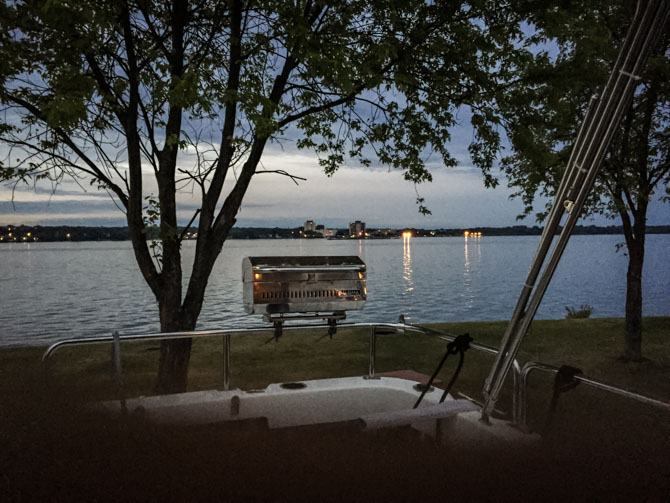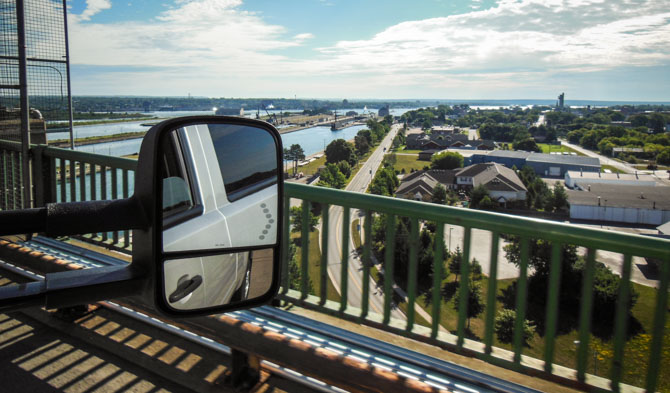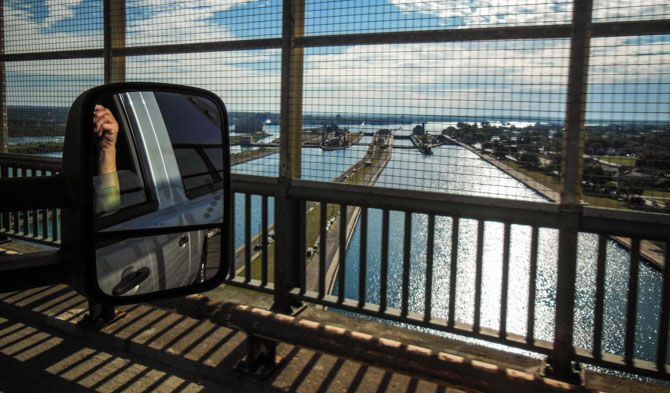 The next morning, after coffee in the lounge, we hitched up the boat and headed to the International Bridge to pass through customs.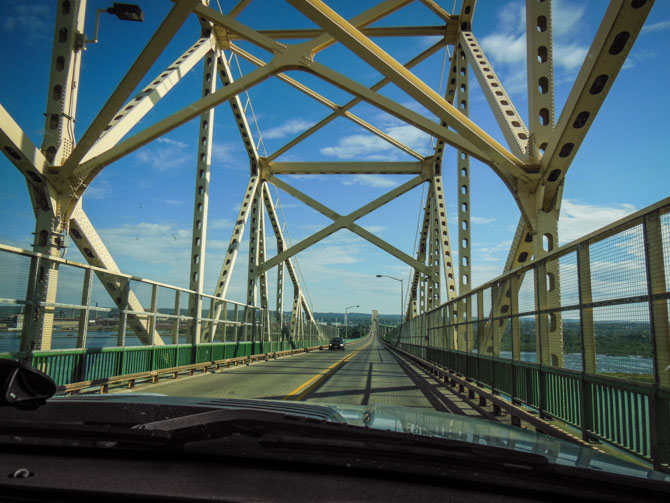 Not long after our RV campground stay, Kismet is dropped into the water so that we can enjoy boating in Canada's North Channel.