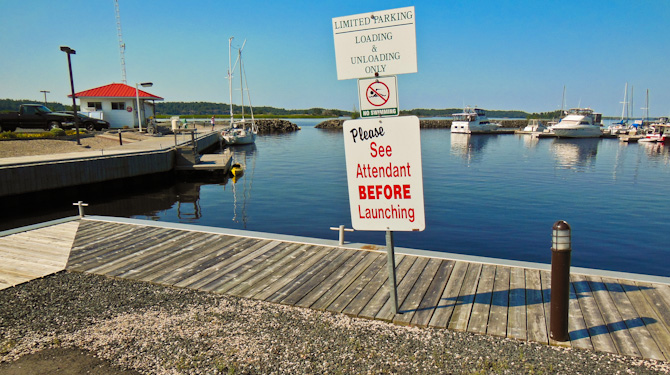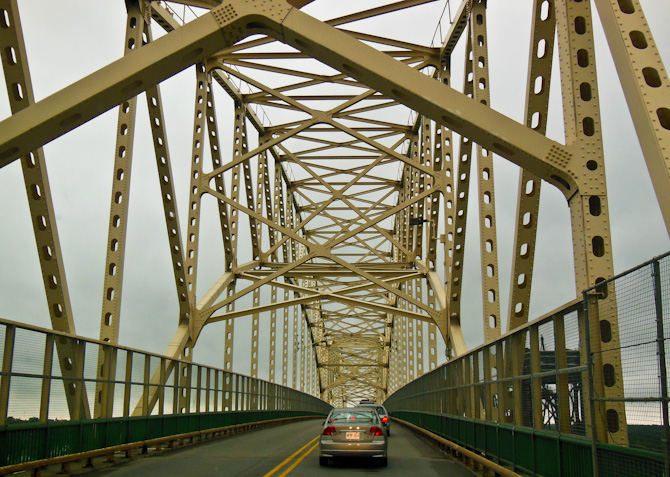 In light of some of our road trips recently, the one we took today was relatively short. We started by heading north along the scenic route of northwest Michigan. We drove Kismet across the Mackinaw Bridge, through the Upper Penninsula, across the border into Canada and finally, 260 miles later, we launched her in Spanish, Ontario – right in the heart of the North Channel. We stayed one night at Spanish Marina getting things organized and prepped for our two week North Channel boating fix, it had been five years since our last visit to this magical Canadian wonderland, way too long for Lisa and I.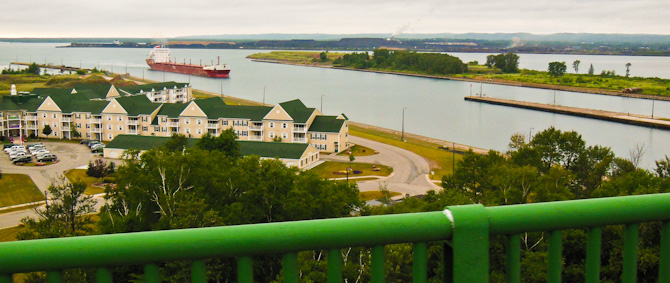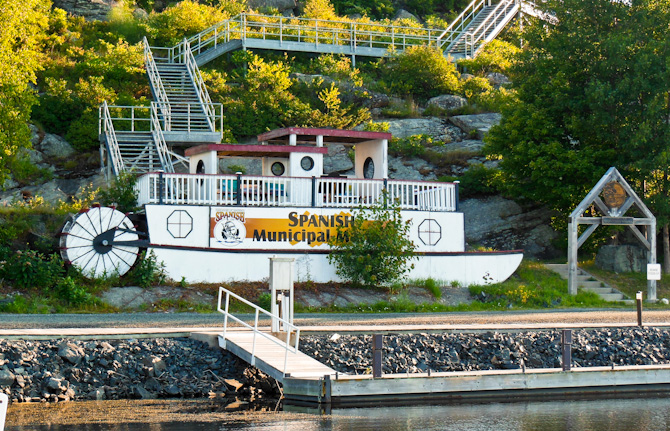 Spanish Marina is a good central location to launch a trailered boat into the North Channel.
Spanish is a great spot to launch a trailerable boat. Great facilities and everyone is friendly and helpful. The boat ramp is one of the steepest we've encountered (see below) but it all worked out once we got it rolling. It seems every ramp is different, I always do a walk around, at a new to us ramp, and come up with a plan of attack and convey it to Lisa, so we're both on the same page, before we start the process.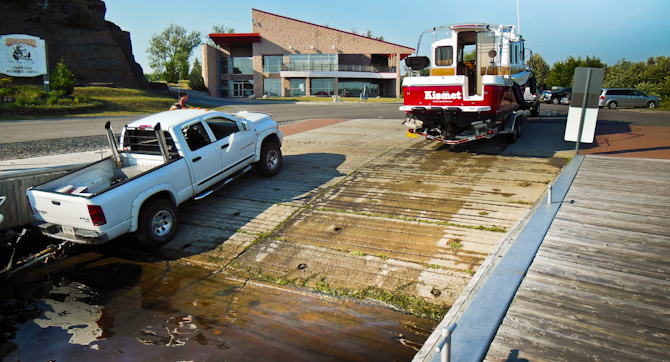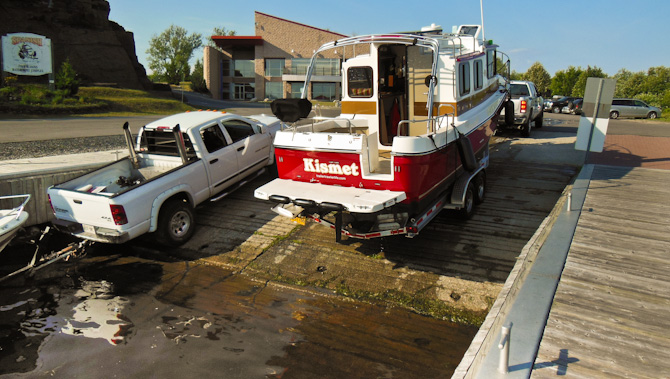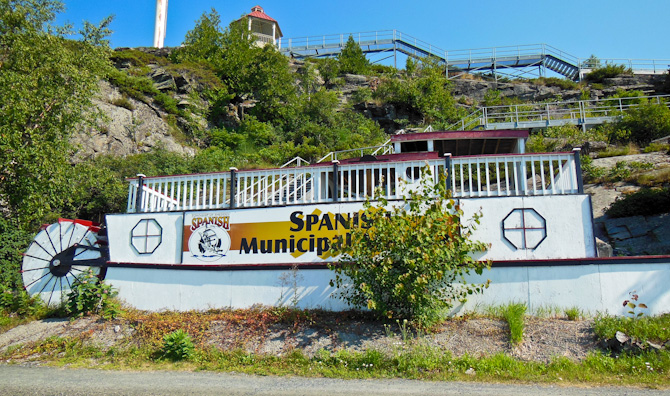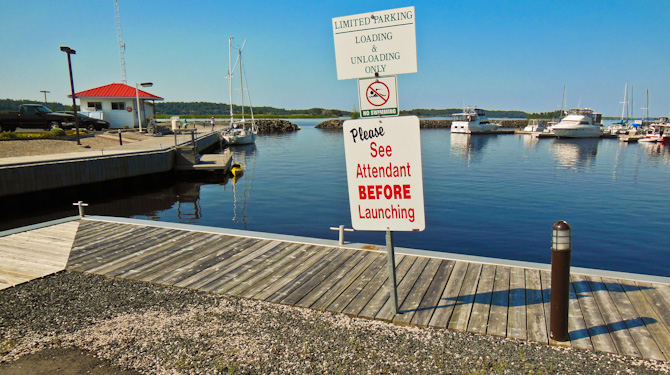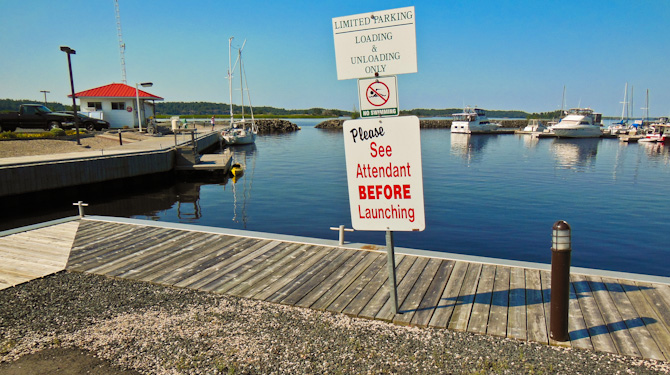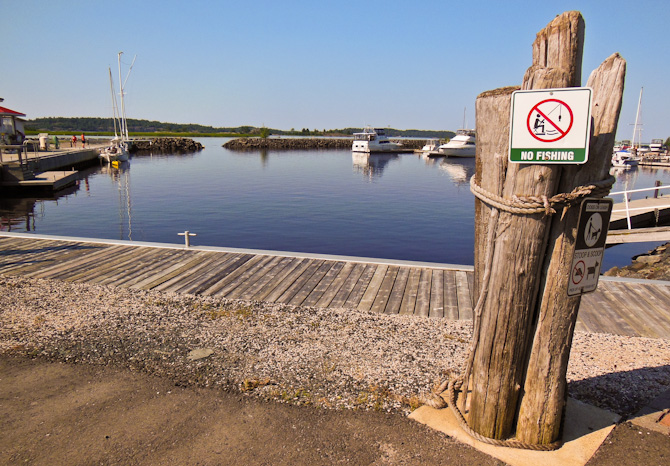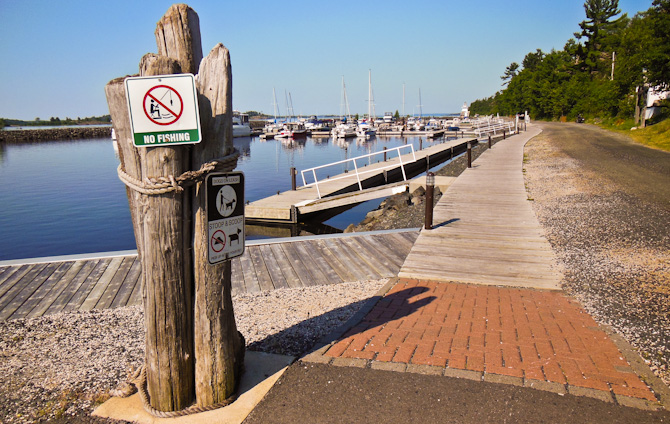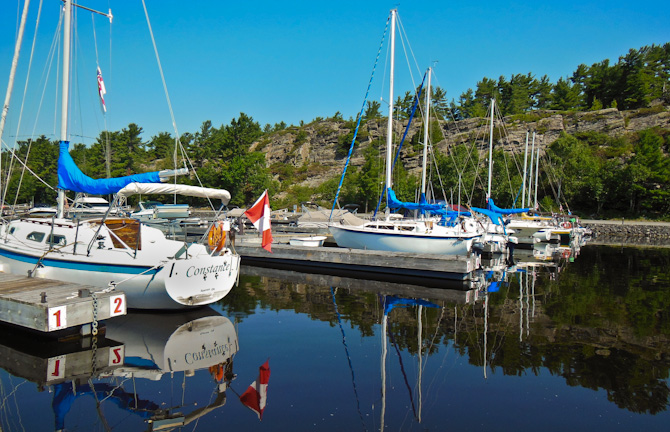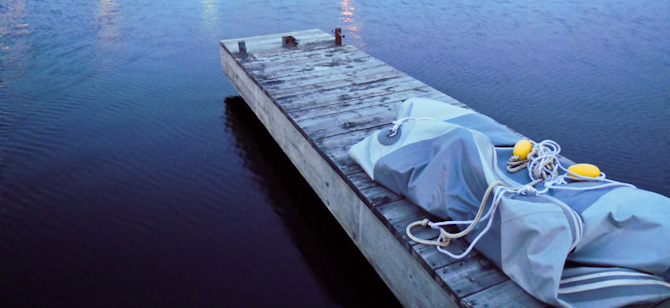 We arrived in Spanish late in the afternoon, around 4:00, and still had lots to do to get ready to leave in the morning. The biggest job was getting the dinghy and motor down to the boat from the truck, inflating it and mounting the motor. (We are still investigating the right dinghy mount for the boat, so in the meantime we deflate it and stow in the bed of the truck while we're towing the boat over land)
Soon after dark we went to bed secure in knowing we were absolutely ready to begin our exploration the North Channel.