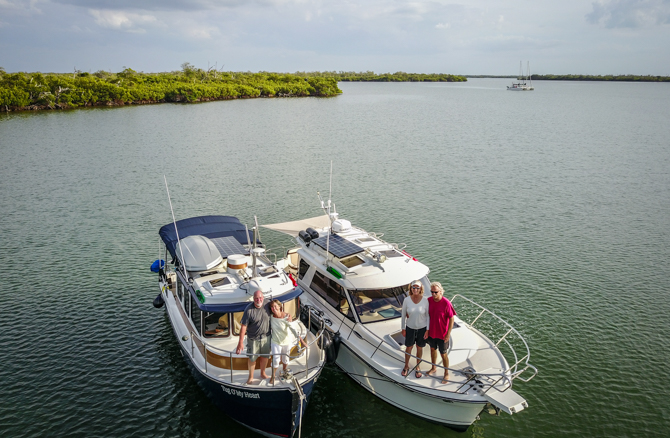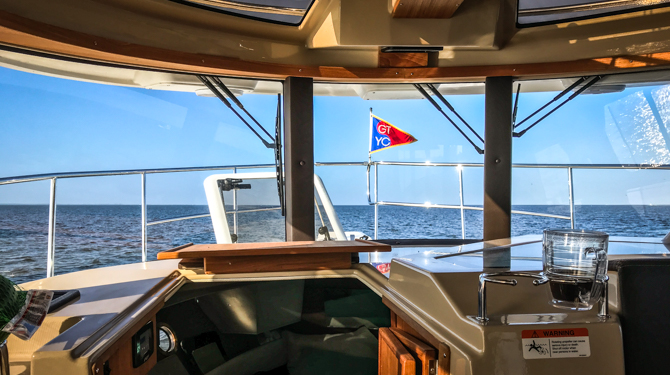 Cayo Costa State Park Flotilla
Many of the Ranger Tugs / Cutwater Boats rendezvous held around the United States include a flotilla to a nearby anchorage after the event. About ten boats departed Burnt Store Marina in Punta Gorda the morning after the 2018 Southwest Florida Ranger Tugs/Cutwater Boats Rendezvous, in Punta Gorda, forming a Cayo Costa State Park Flotilla, approximately 14 miles miles from Punta Gorda.
Flotillas are always fun! We just had several days to get to know some of the other attendees of the rendezvous and the party actually continued a few more days with the Cayo Costa State Park Flotilla. For us, it started with a dinghy ride around the anchorage with a few friends to visit the other Ranger Tugs and Cutwater Boats in attendance. Our dinghy excursion ended on the beach with other boats from the rendezvous to watch the sun set over the park.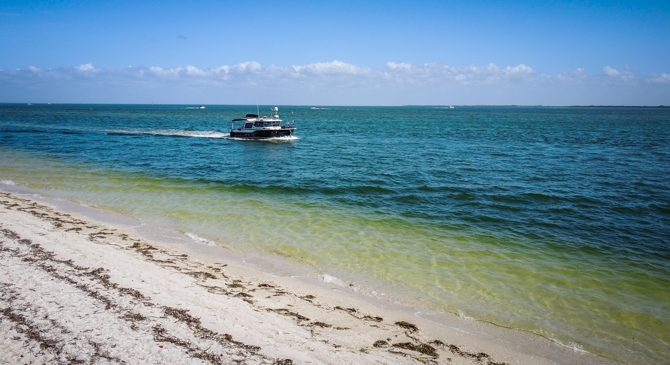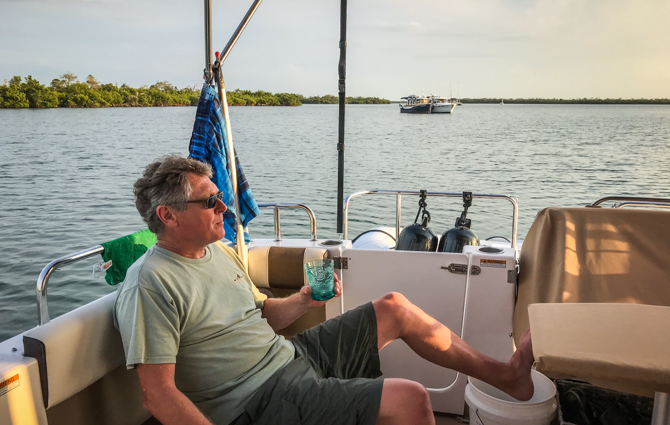 Our friends on Tug O' My Heart and Snapshot anchored behind us after the Cayo Costa State Park Flotilla got settled.
Ron and Libby Johnson, on Tug O' My Heart and Marty and Brenda, on Snapshot (below) posed for an drone aerial view of their boats. More practice for Jim over the water. Loopers may be familiar with Marty and Brenda as they own a marina, Lighthouse Landing, located on Kentucky Lake, Kentucky, on the Great Loop route.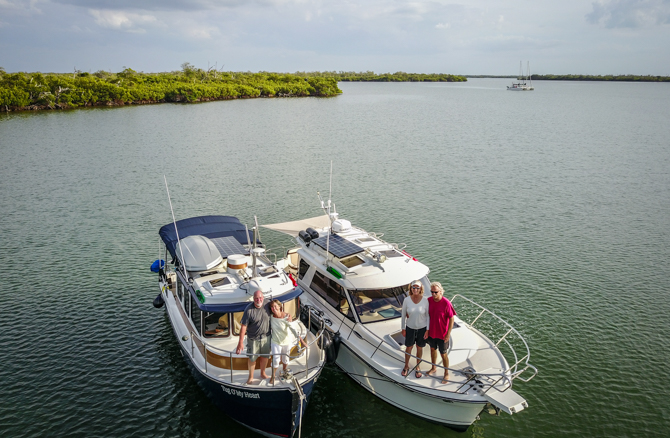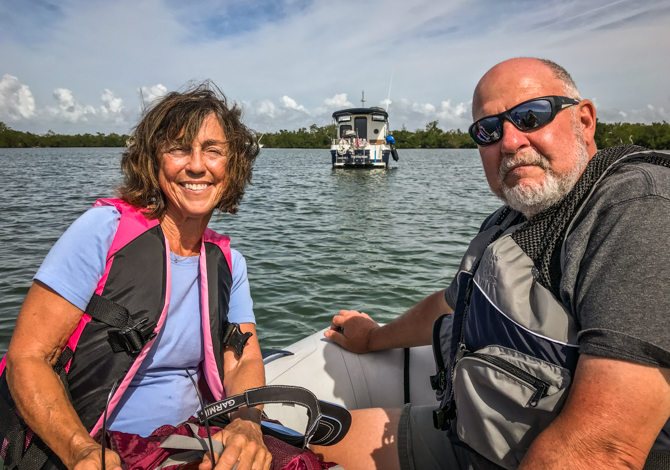 On our way to the beach with Ron and Libby in our dinghy.
Watch out for alligators in the park. We have never seen any ourselves, but this sign would sure make someone take notice and use caution while walking in the park. Nobody wants to end up as alligator food.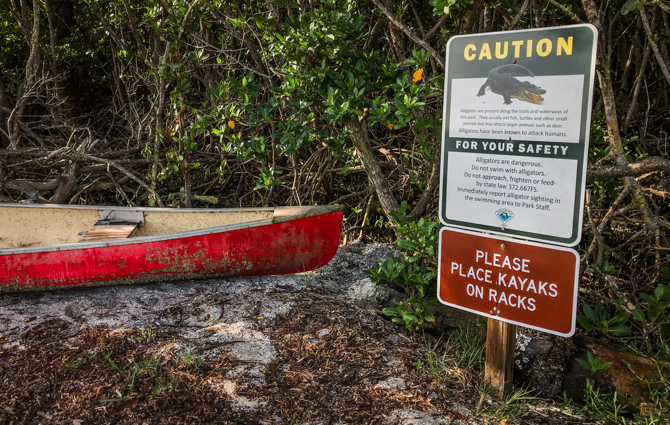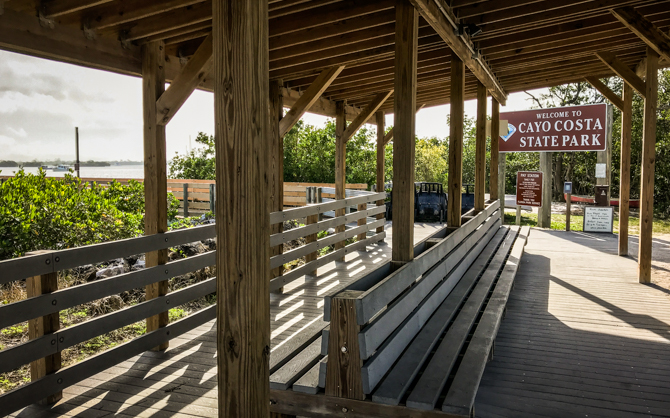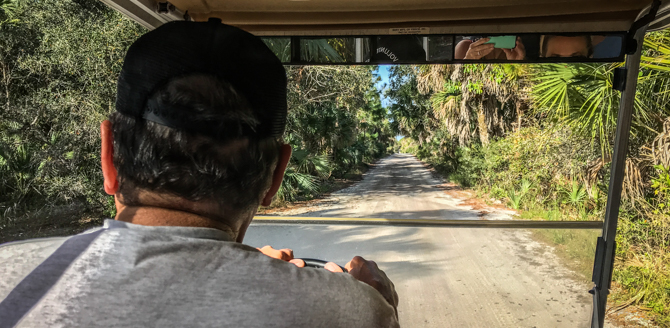 Since it was early in the morning and we were the only people waiting for a ride, we took the golf cart shuttle to the beach and returned on the much larger wagon on the way back.