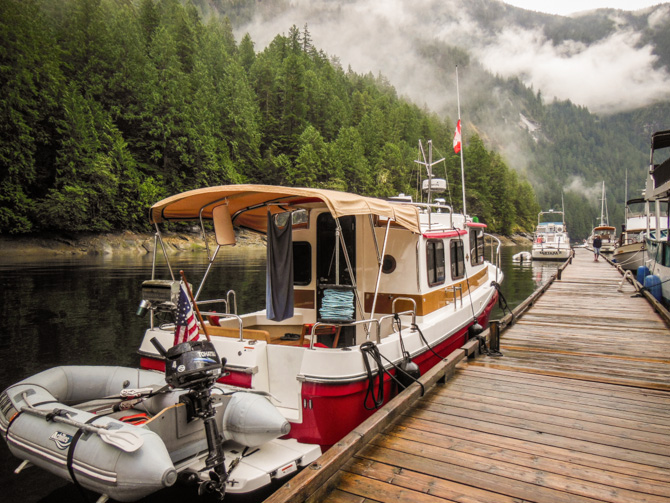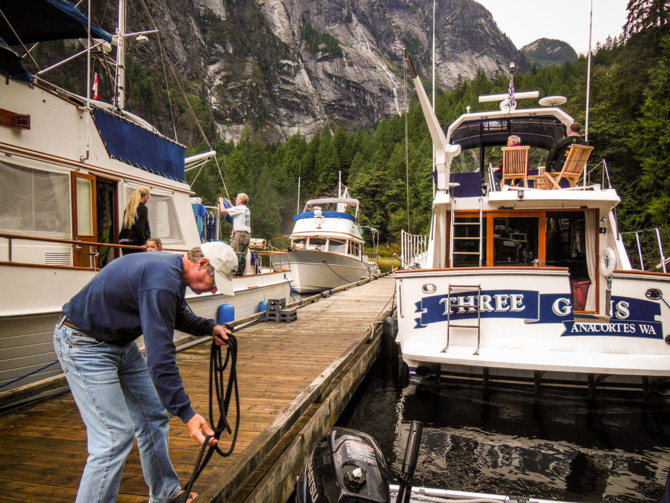 After our slow cruise through the magnificent granite-walled gorge, we could finally make out Chatterbox Falls roaring at the head of Princess Louisa Inlet.
The fall is part of the Loquilts River, which empties into the inlet. It had been raining for several days before our arrival to Princess Louisa Inlet and although Chatterbox Falls flows all of the time (along with 60 or so others during the spring season due to the sun melting the snow-pack high on top of the mountains) the rain produced many smaller waterfalls. They looked like shiny ribbons on the gorge walls. The smaller falls were exceptionally prolific when we first arrived due to the recent heavy rainfall. In fact many of the smaller falls we saw upon our arrival had pretty much dried up before our departure, three days later.
As we approached the dock, located just to the right of the falls, we were happy to see there was still space at the dock for us to tie up to for our allotted three-day stay. The dock is provided by the Princess Louisa Park. The rules at the dock are simple. Dockage is limited to 72 hours usage per boat, maximum length of vessel must not exceed 55 ft., quiet time is from 11pm to 7am and generator usage is allowed only during the posted times, 9am to 11am and 6pm to 8pm.
With room for only about 20 boats at the dock and limited anchorage opportunities nearby, the docks at Chatterbox Falls never seemed crowded to us, which made our visit more enjoyable. Having arrived somewhat late in the day, we quickly tied up to one of the last spots available at the dock – our new dock mates helped us to secure our boat, introductions soon followed, then we settled in to enjoy the sights surrounding the dock and enjoying the steady water music from the falls, all from the cockpit of Kismet.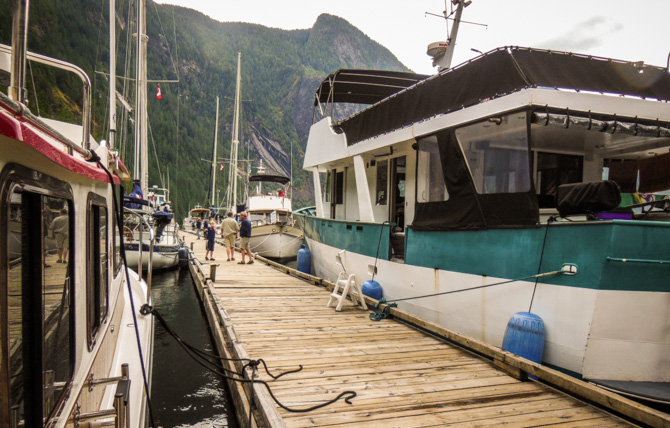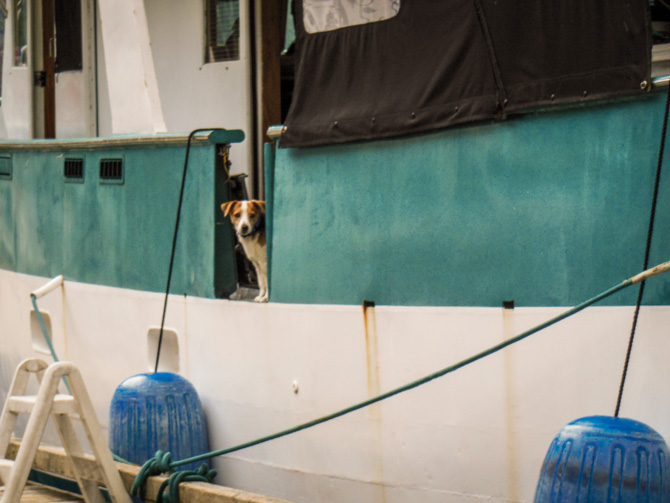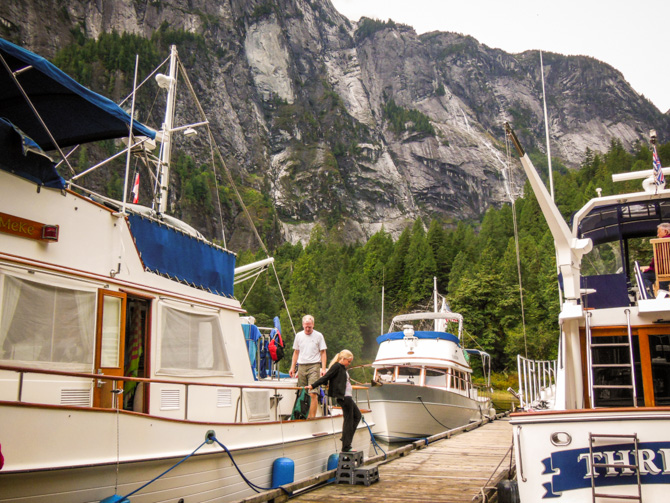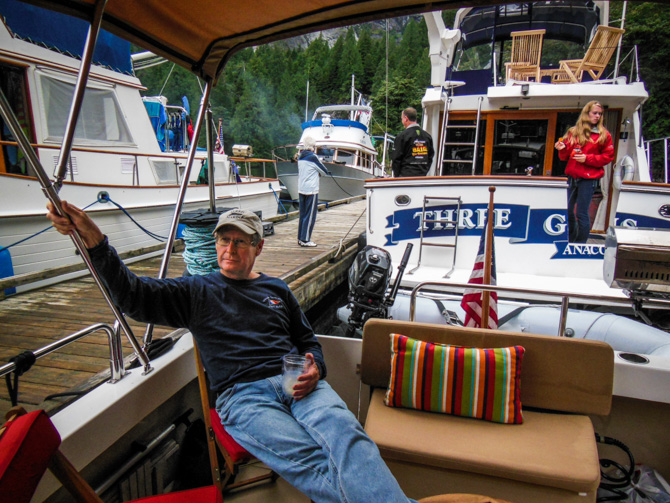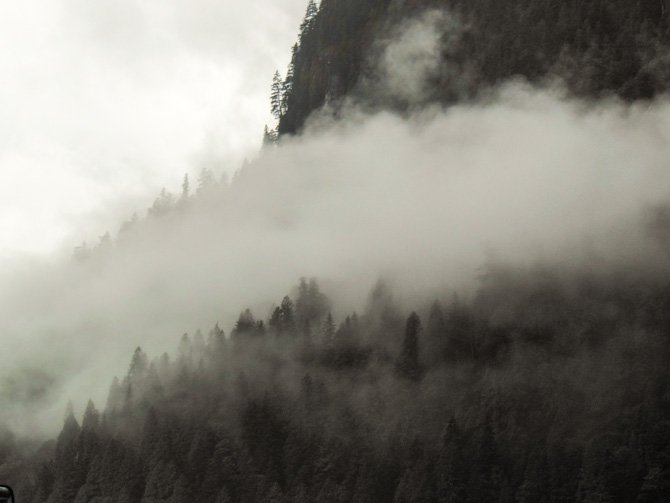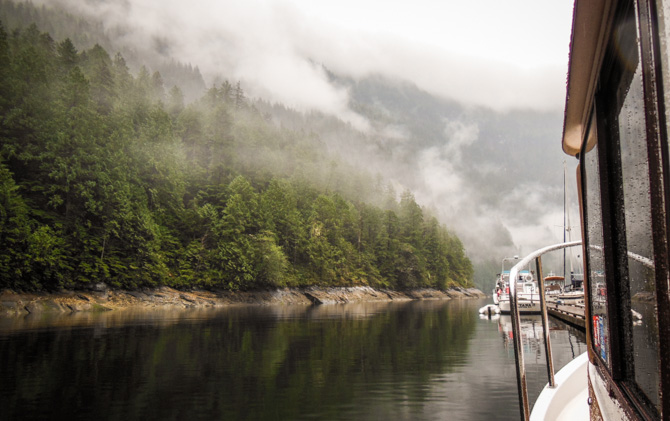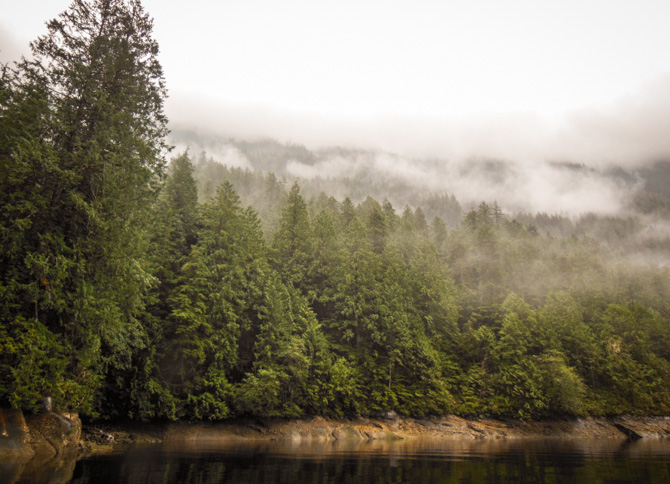 The next day we woke up to a rainy, foggy inlet. Boaters who had stayed their allotted time at the dock were evacuating a little before the early slack tide occurrence to time their transit of Malibu Rapids, leaving the dock at Chatterbox Falls fairly empty looking.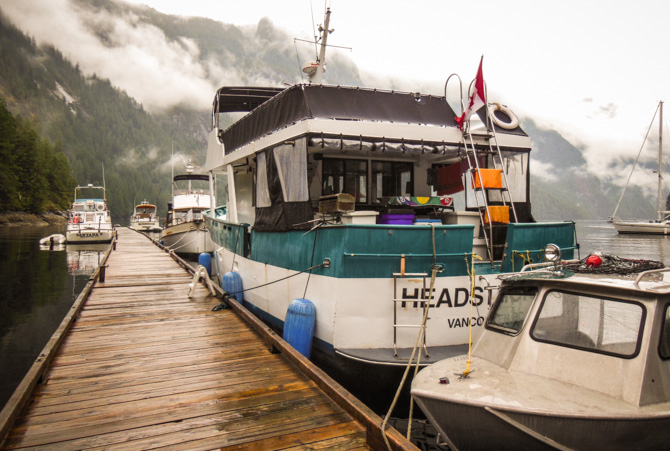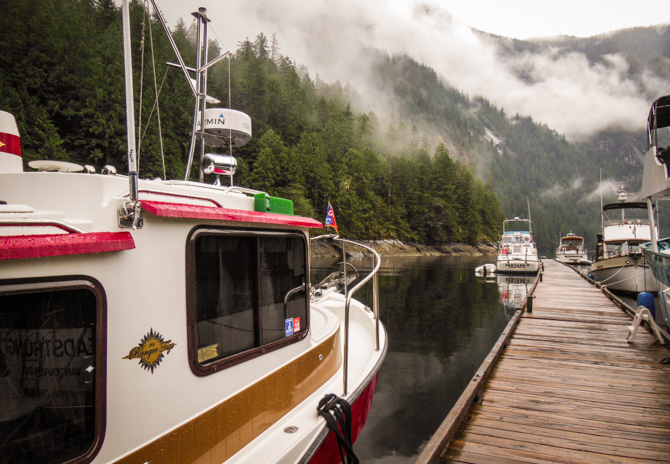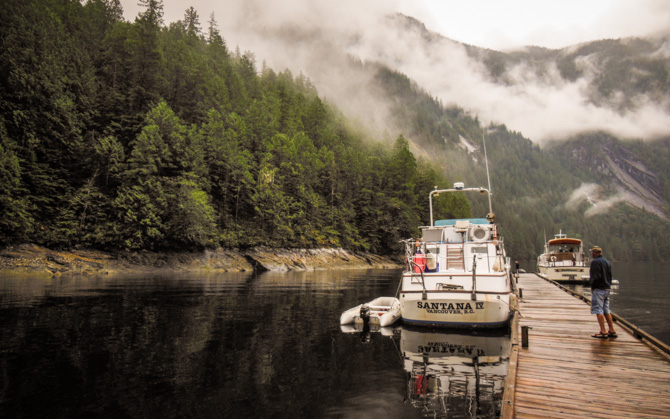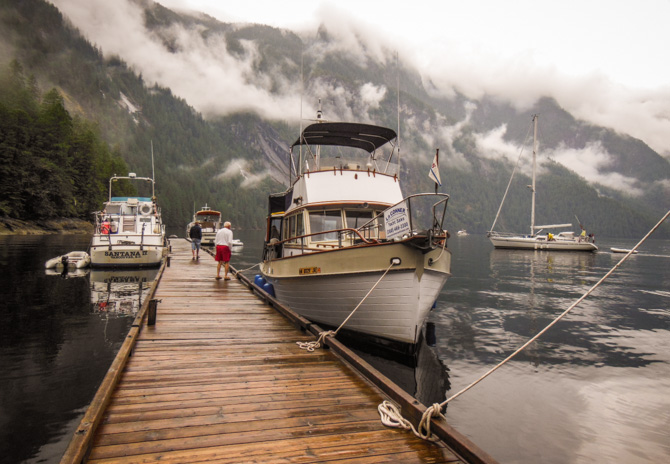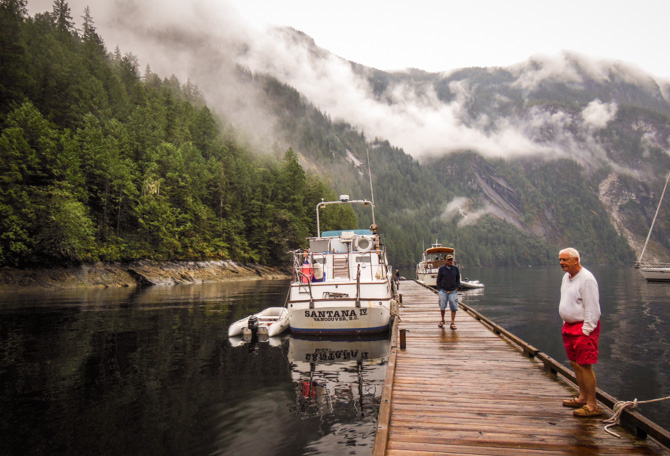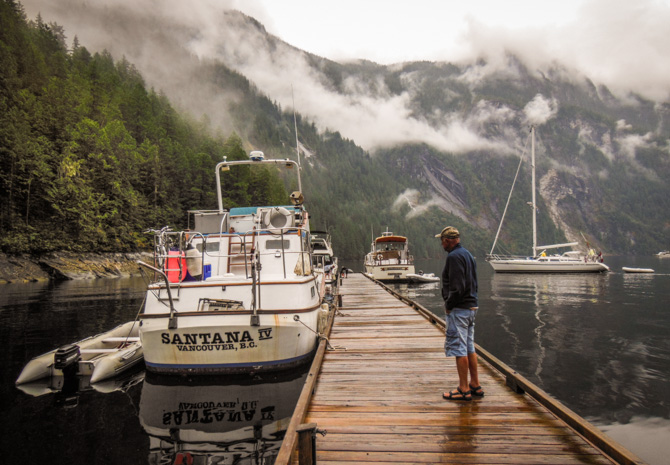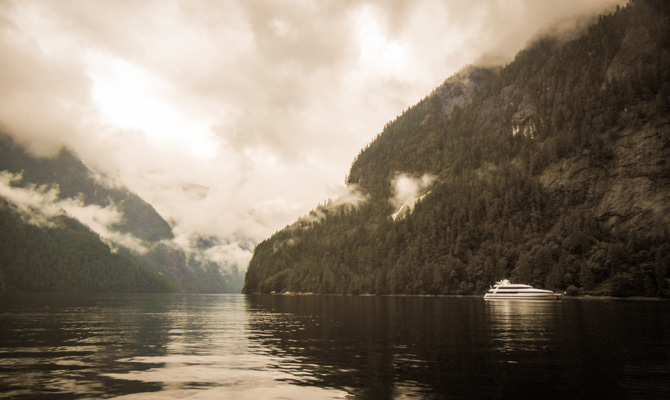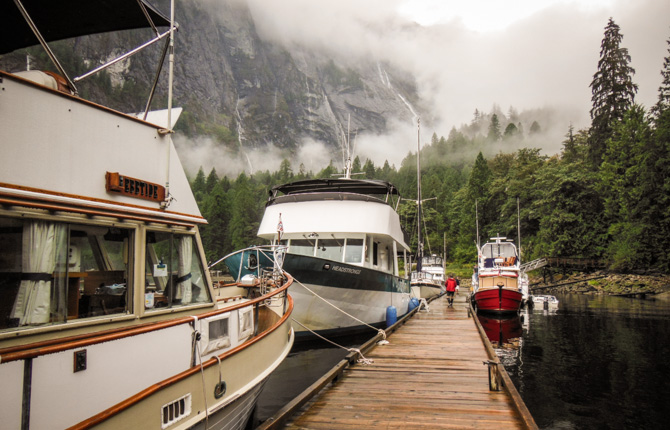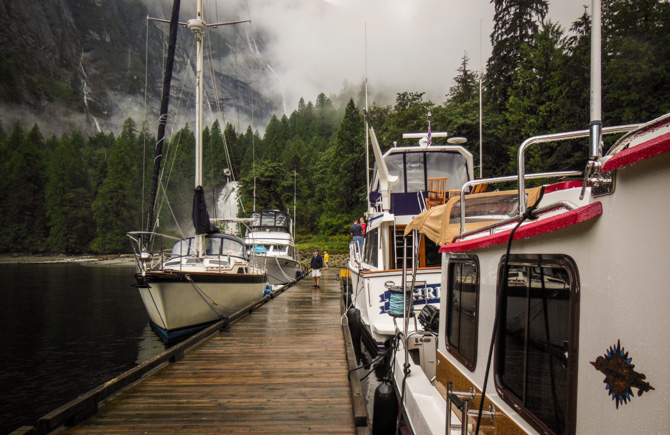 You can see the falls from the dock at Chatterbox Falls (just above the sailboat – above and below)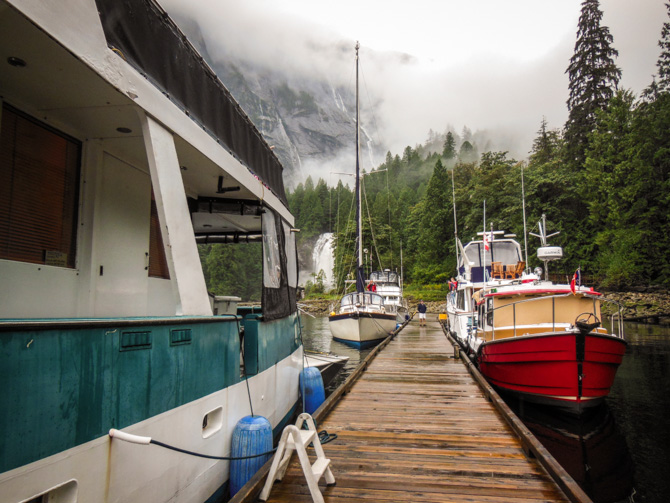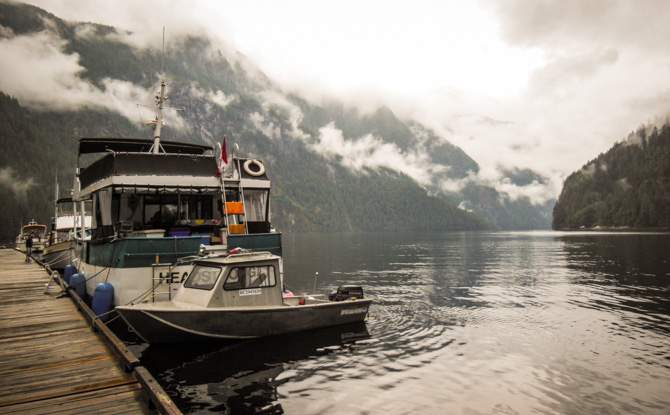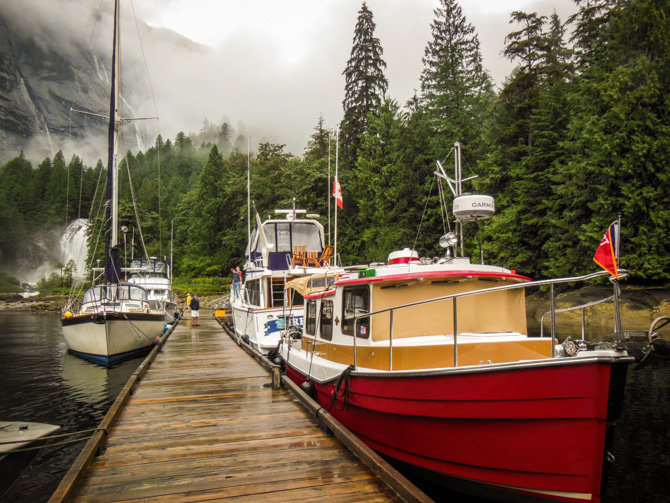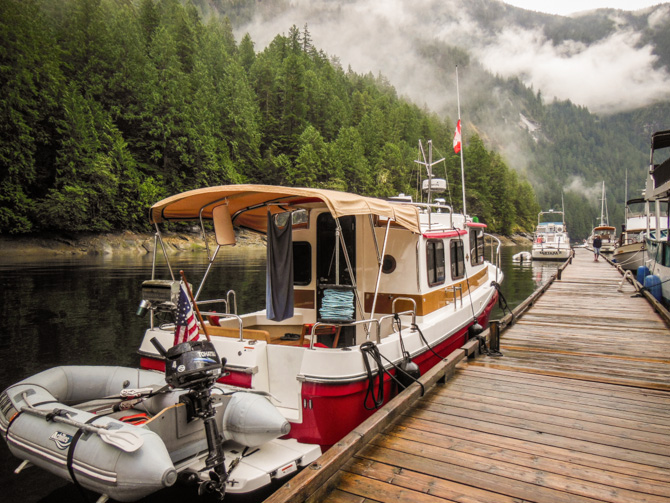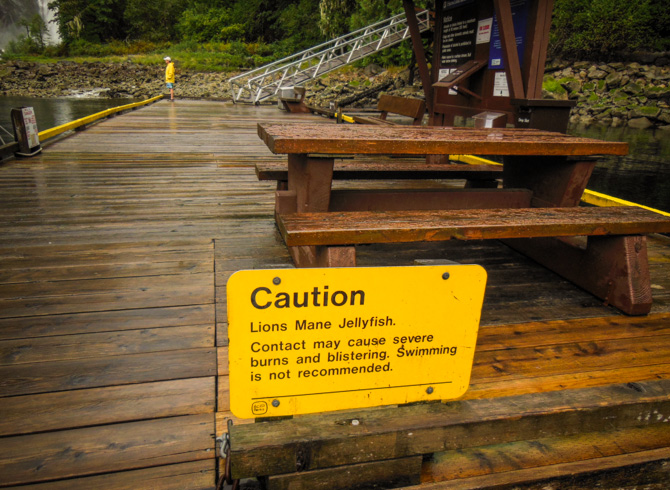 You wouldn't want to accidentally walk on one of those Lions Mane Jellyfish during low tide (below)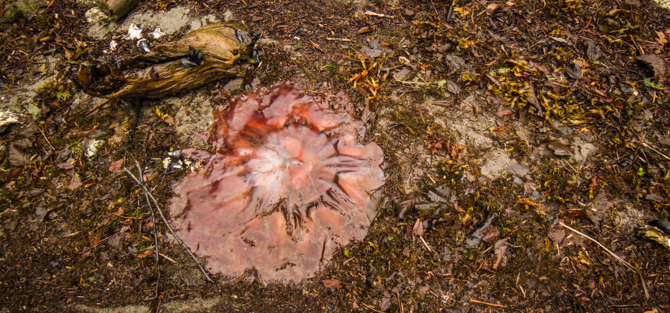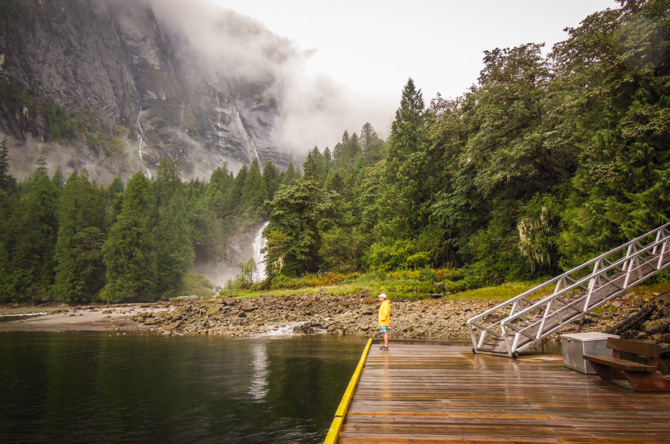 The dinghy dock is also the entrance to the parkland where you can hike on a trail up to view the falls.