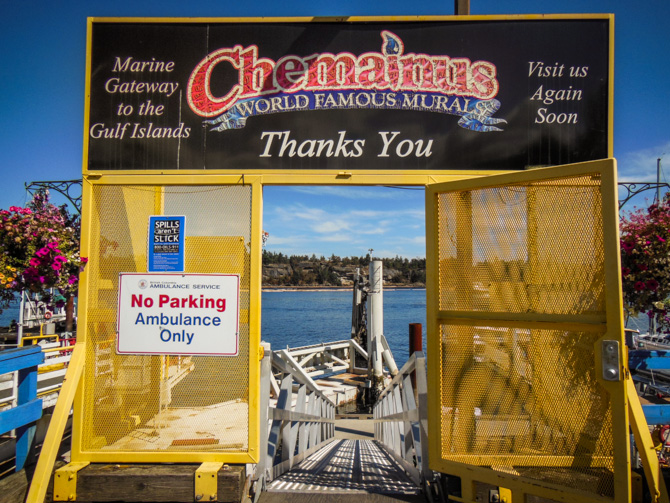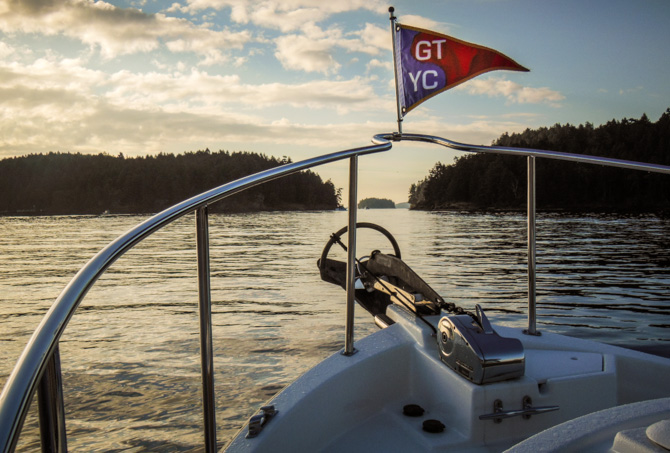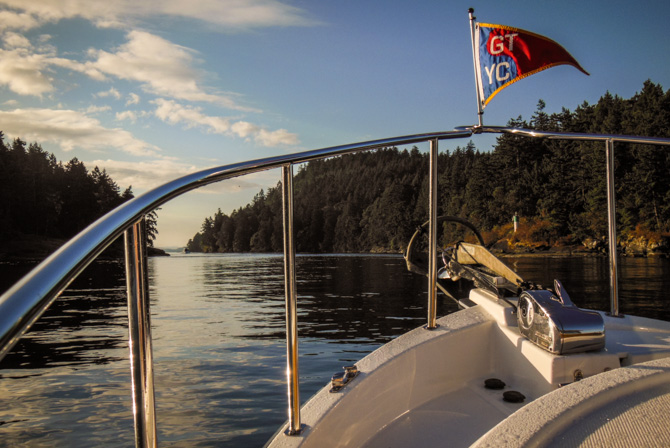 Multiple Bear Sightings in Chemainus!
Always on the lookout for something new to experience, we decided to visit Chemainus on our return trip south, through the Gulf Islands, on our way back to the U.S. The name, Chemainus, originates from the native shaman and prophet "Tsa-meeun-is," which stands for Broken Chest. Legend goes that the man survived a massive wound to his chest and then became a powerful leader, his people took his name to identify their community, Chemainus First Nation. Later founded as a logging town, in 1858, the town is now famous for 39 beautiful painted murals that grace the downtown buildings depicting the town's history. Apparently the murals helped rejuvenate the town in the early 1980s when the larger sawmill was replaced by a smaller, more efficient version.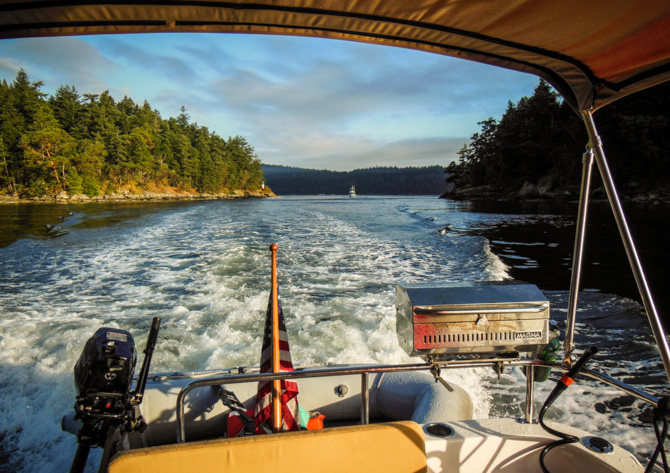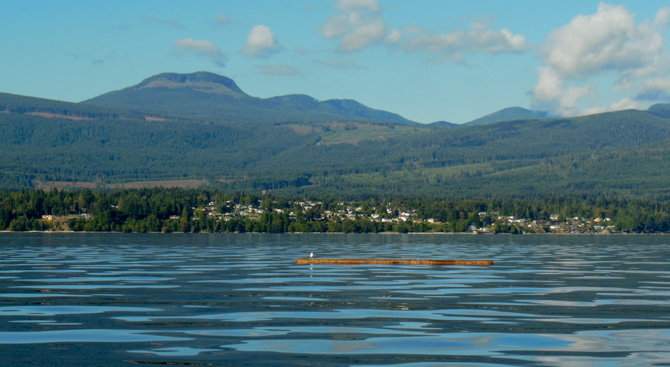 We had to dodge a lot of logs along this stretch (above and below), probably because of the sawmill in Chemainus.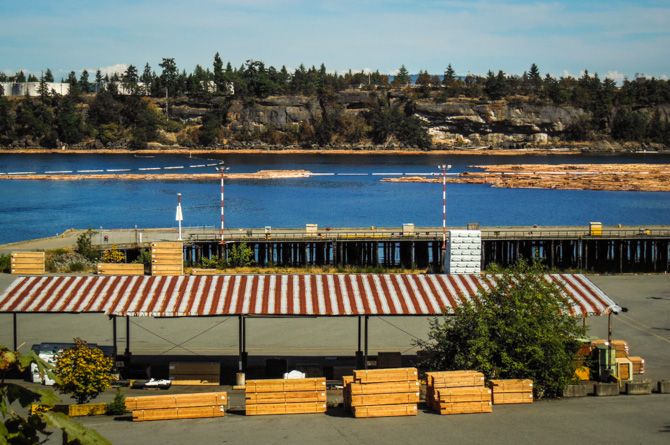 After a beautiful cruise from Nanaimo, we tied up at the little marina and walked into town; it was just a short walk up the hill from the marina. What we found was a small town alive with people strolling, shopping, eating and socializing. We couldn't help but notice the famous painted murals on building after building depicting the towns's logging, milling and mining history. We found them to be very tastefully done and educational.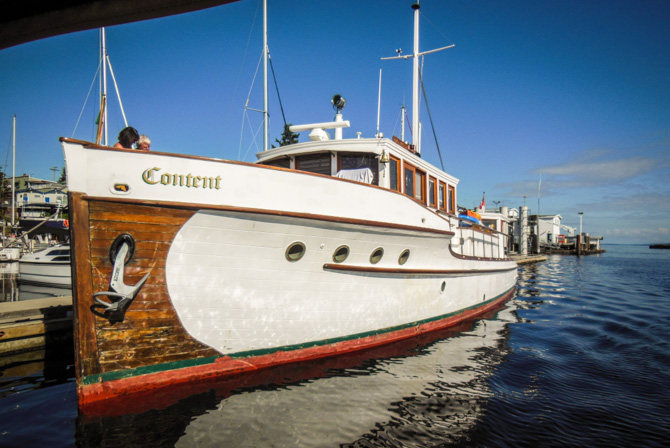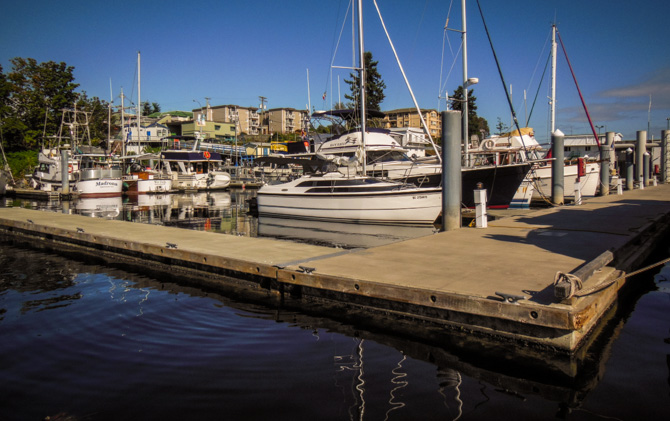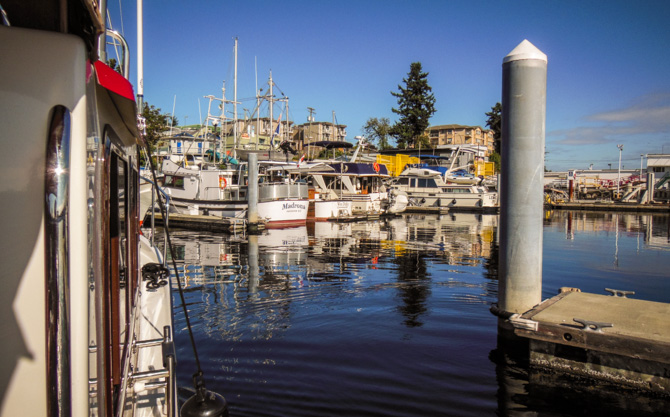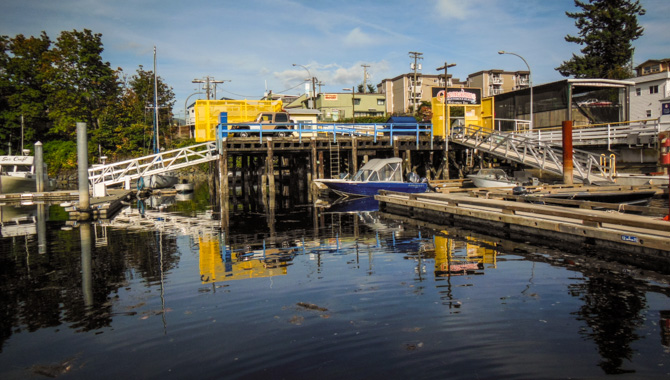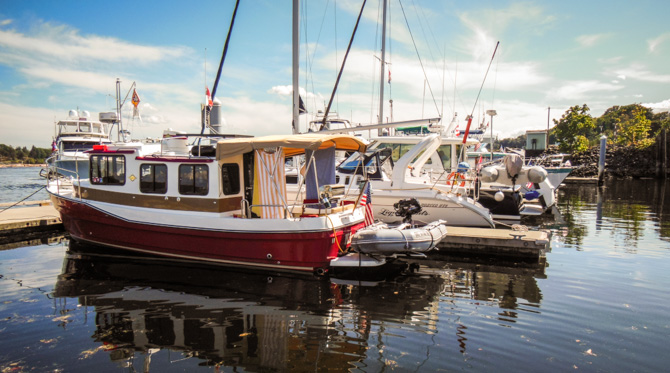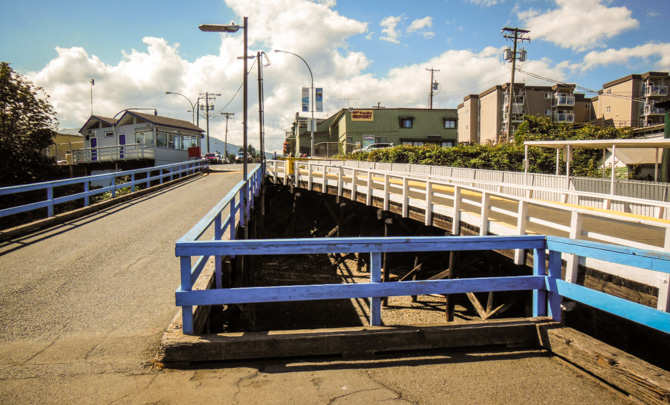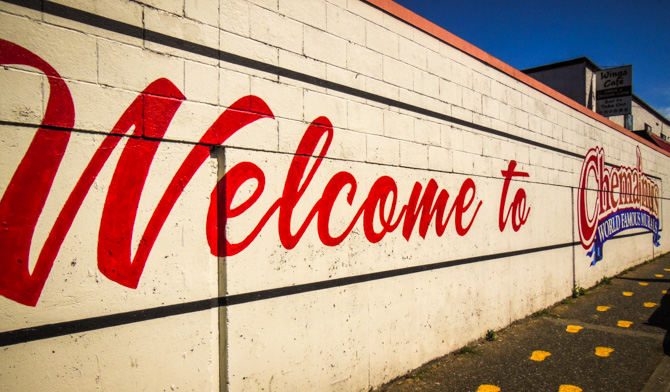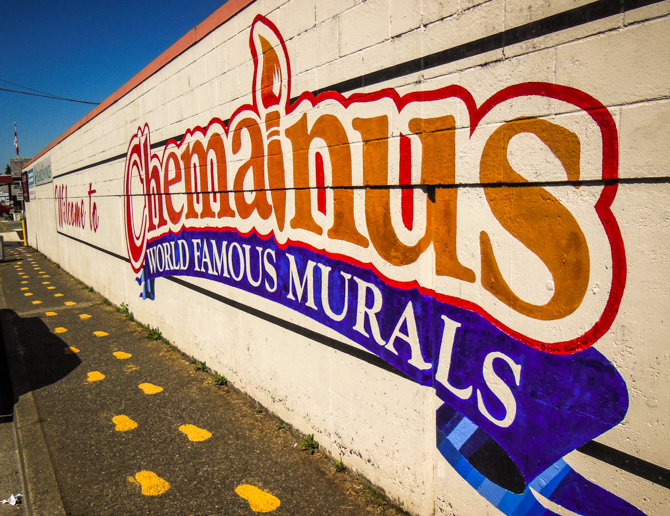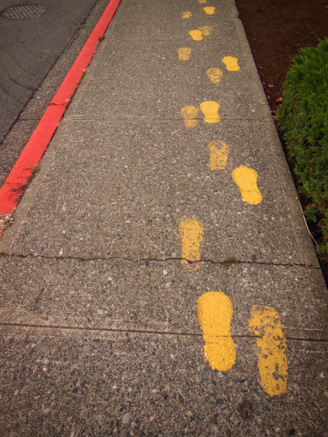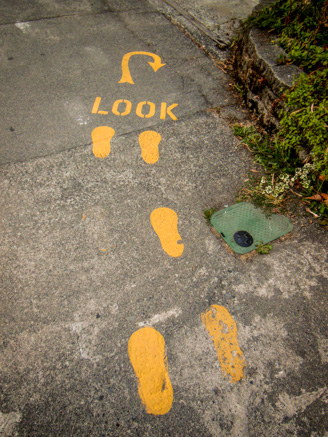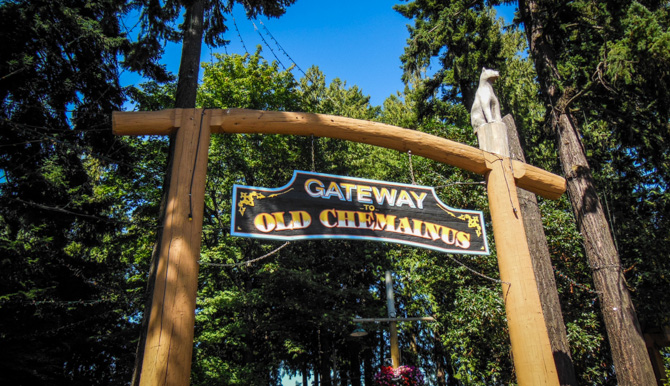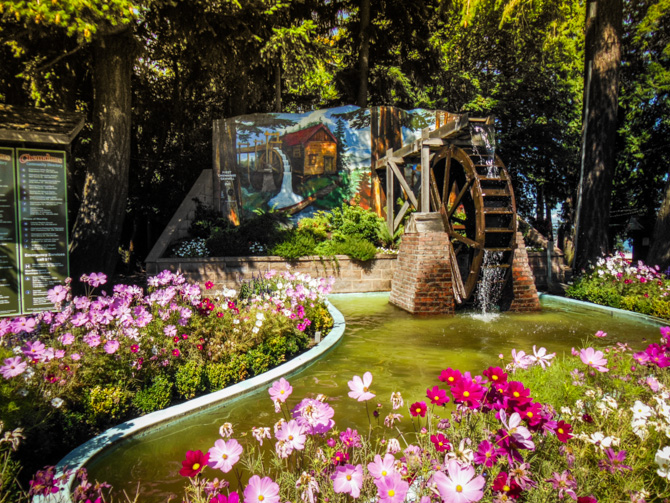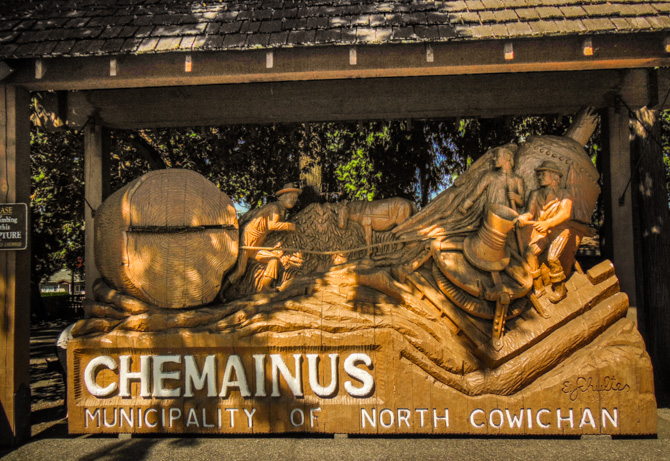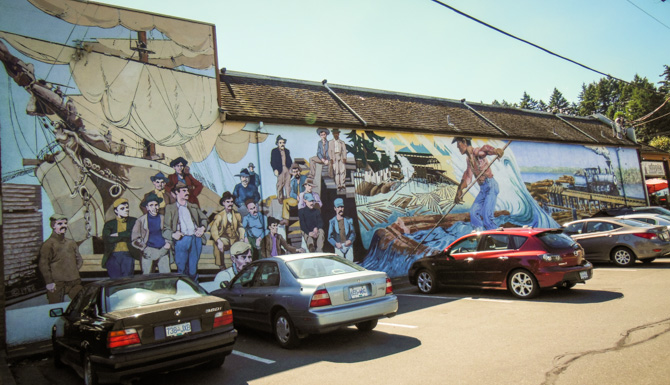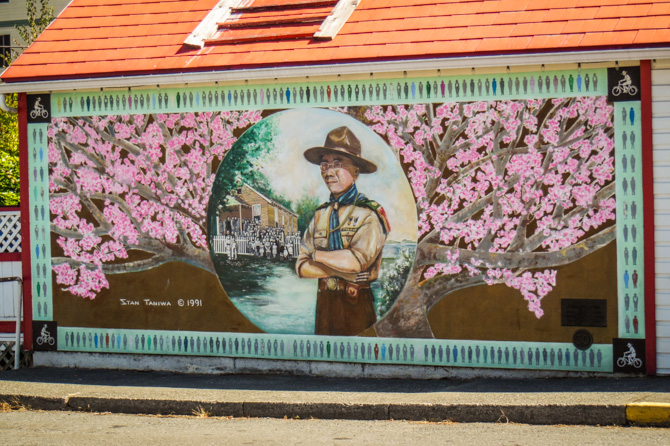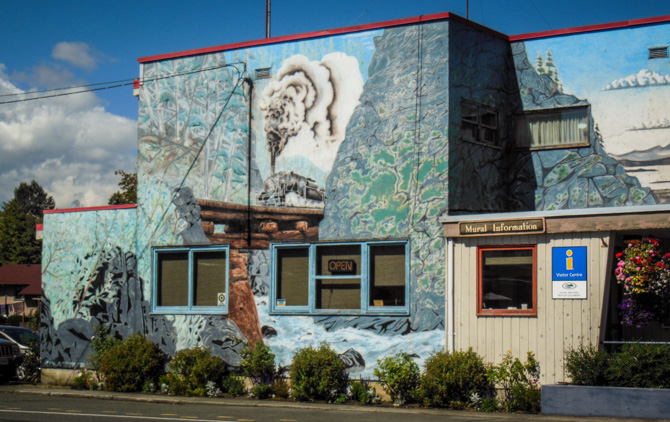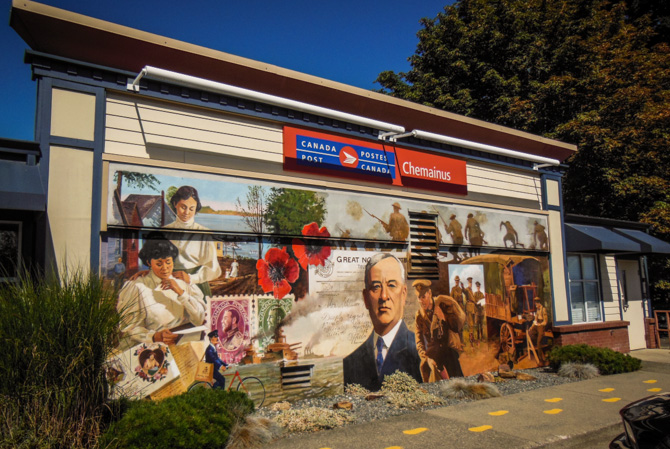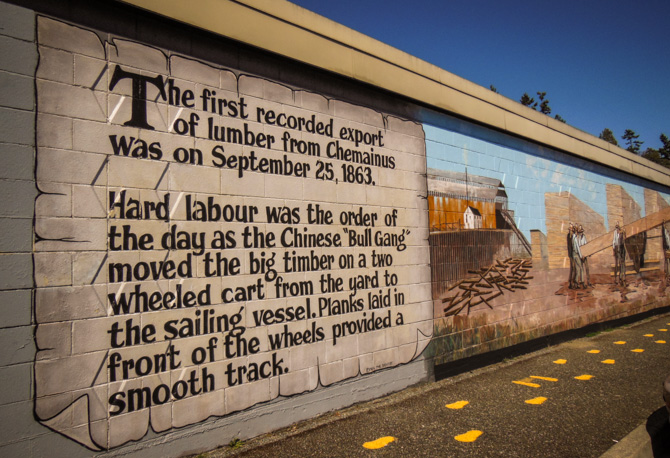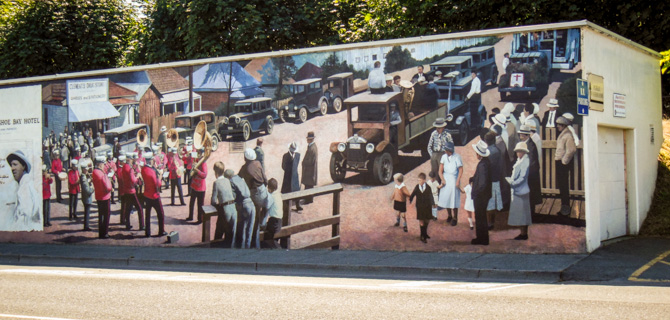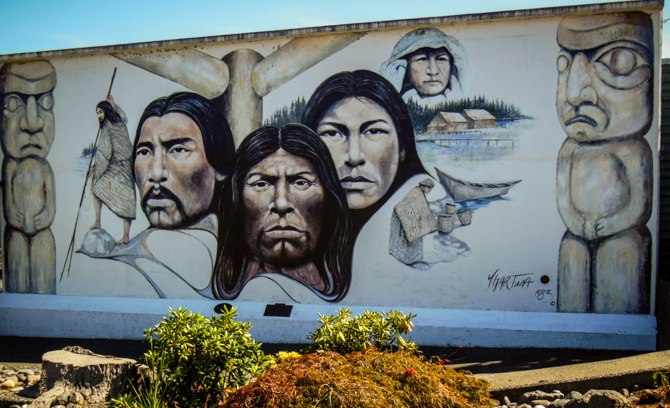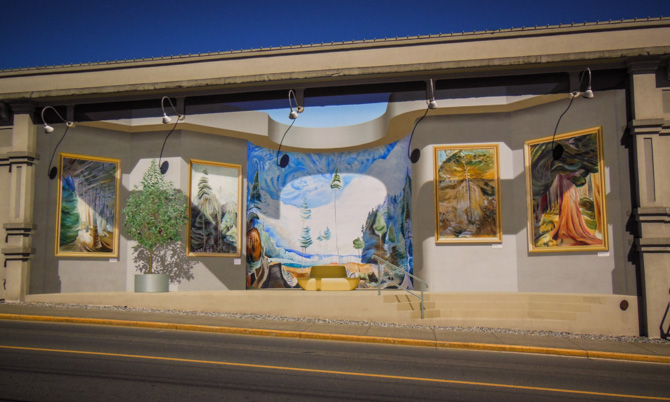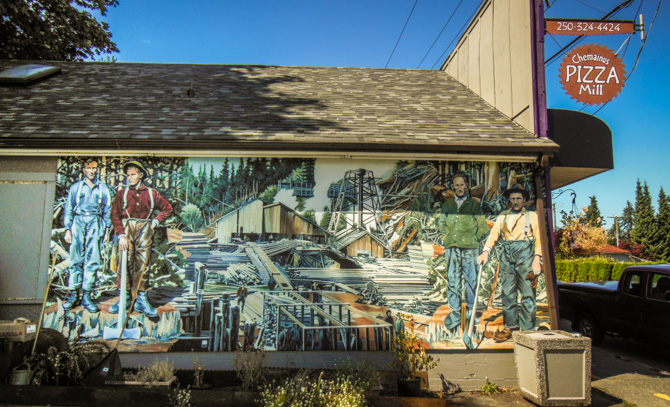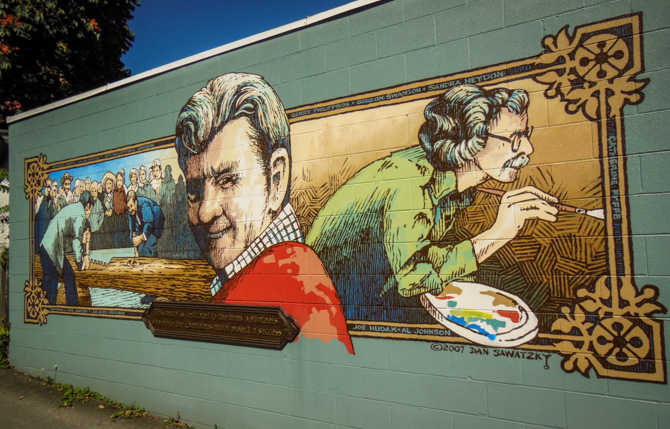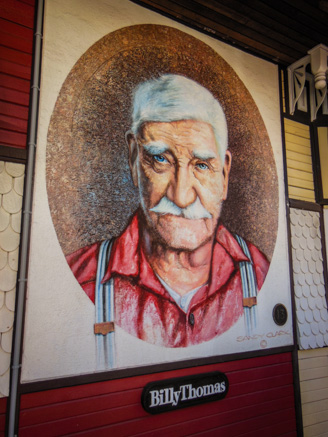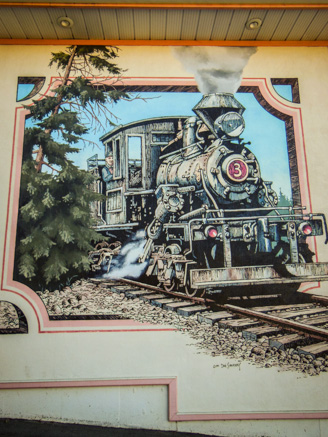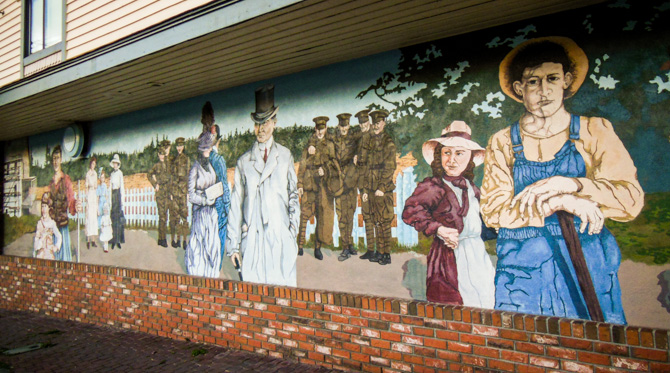 Walking down the street a guy stopped us and asked if we are from Traverse City, Michigan. Kind of surprised, as I often forget when I wear my Traverse City T-shirt, I asked if he was also from Traverse City. The fellow said no, not at all, but I see you have a t-shirt on and "Traverse City" is written across the front. Long story short, he tells us his wife grew up in Traverse City, they still have family there and go back frequently to visit. I guess that 6 degrees of separation theory must be on the mark, considering that as far as we were from home we were still not that far from meeting someone with similar family, friends or acquaintances. It is a small world!
We walked through town once to get the lay of the land, all the while scoping out a place to land for lunch, in the end we decided on Pho Triple 7 Restaurant and had one of the best Vietnamese lunches ever.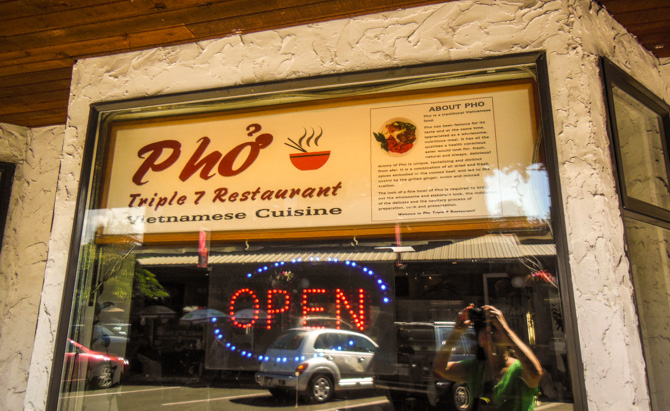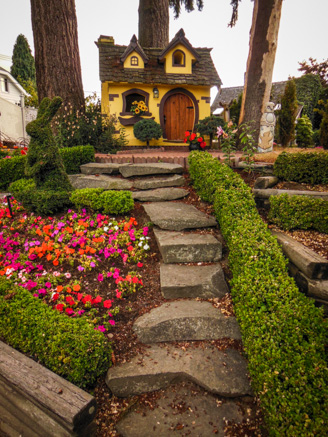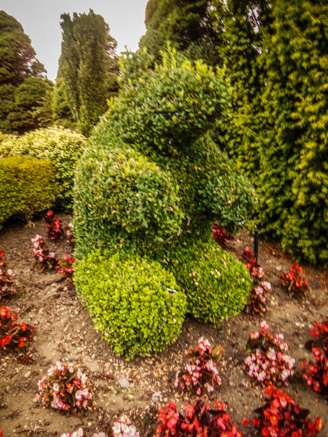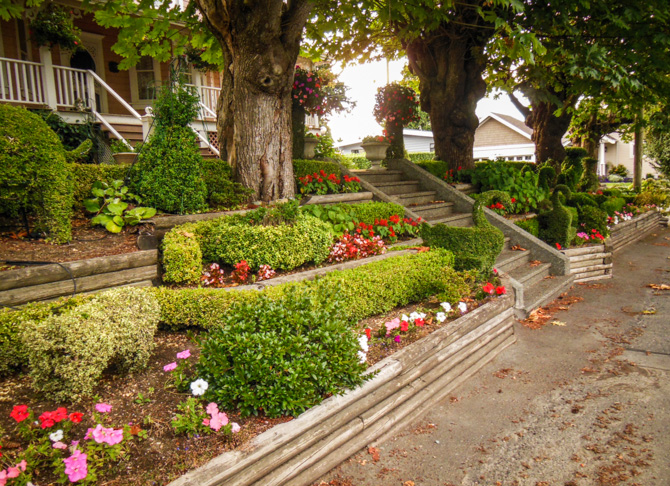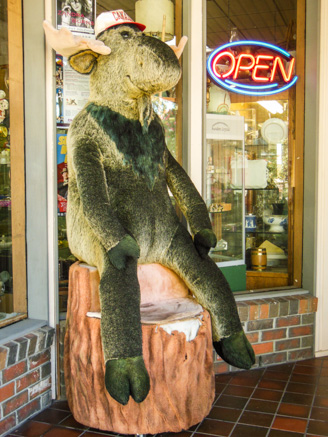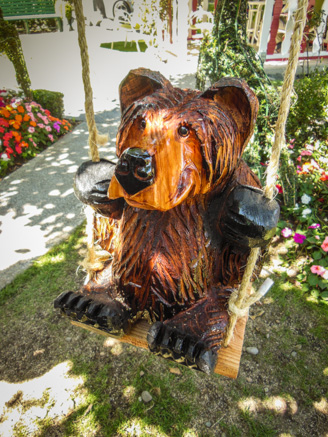 Although we did finally see a bear, at Hardy Island, just before our cruise up Jervis Inlet, we thought we'd see more during our Cruise to Desolation Sound and Chatterbox Falls. Well, guess these multiple bear sightings in Chemainus will have to do.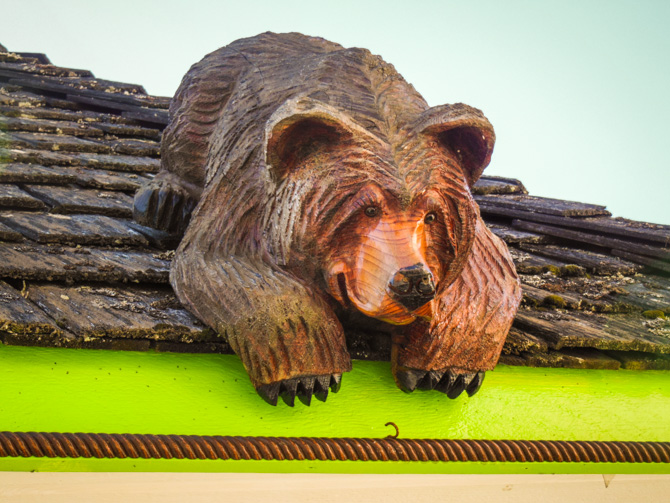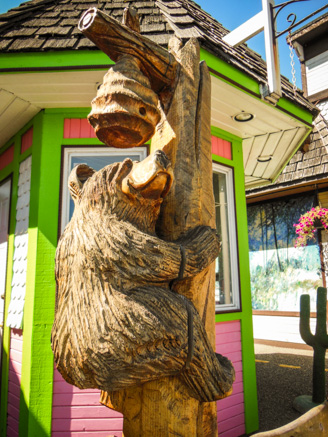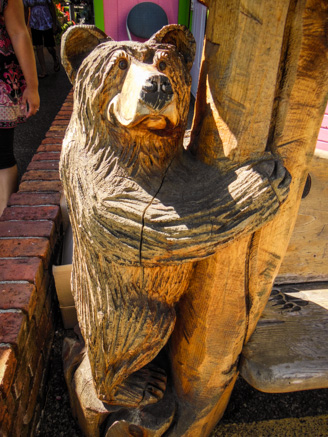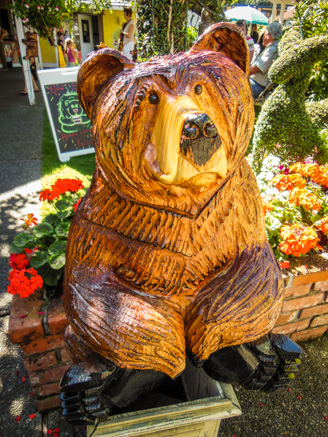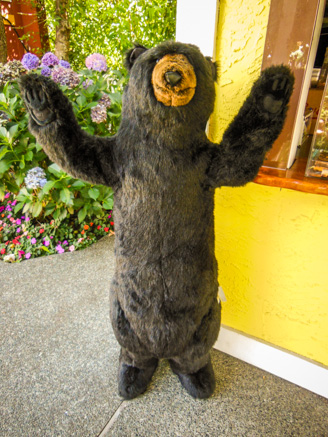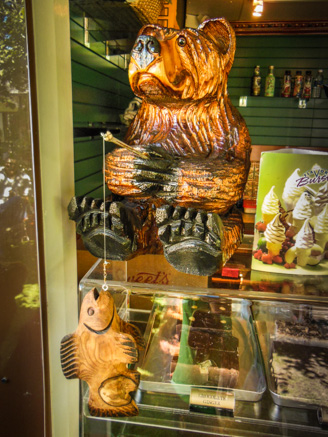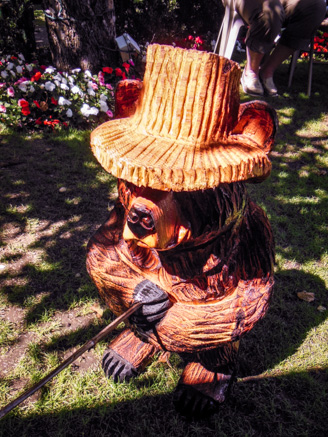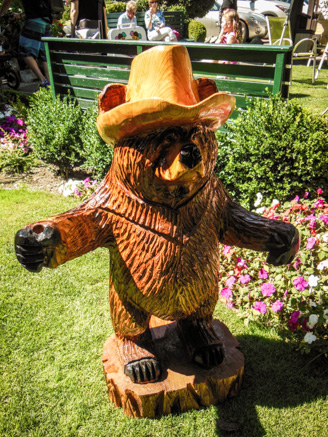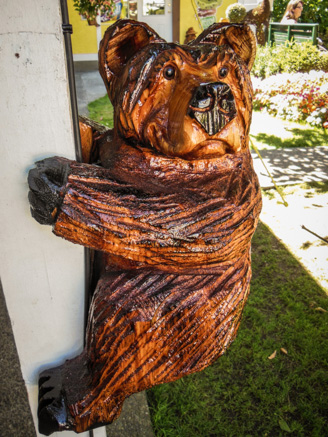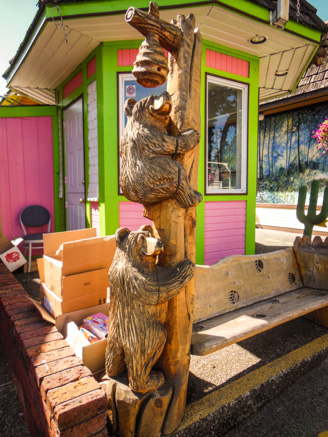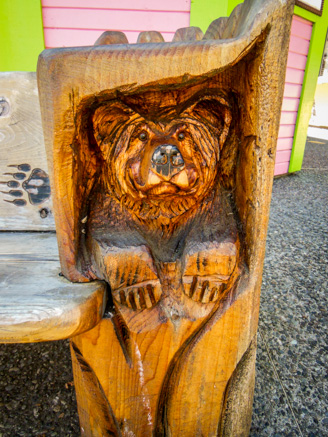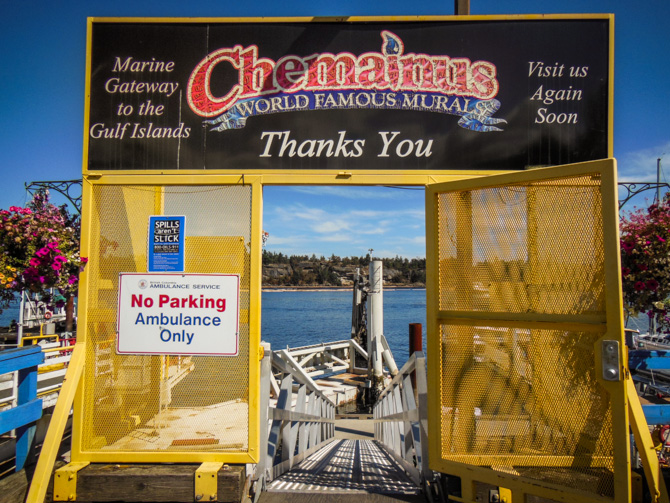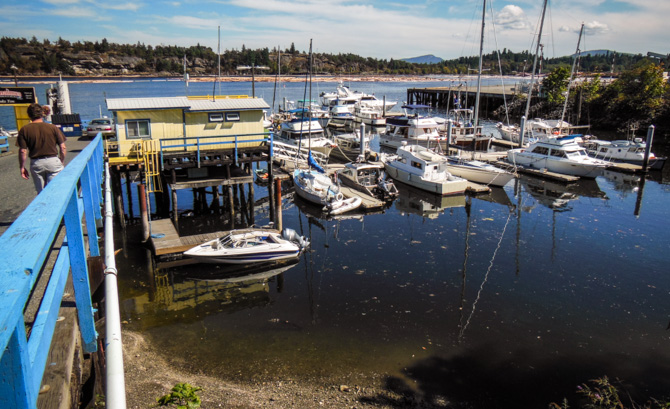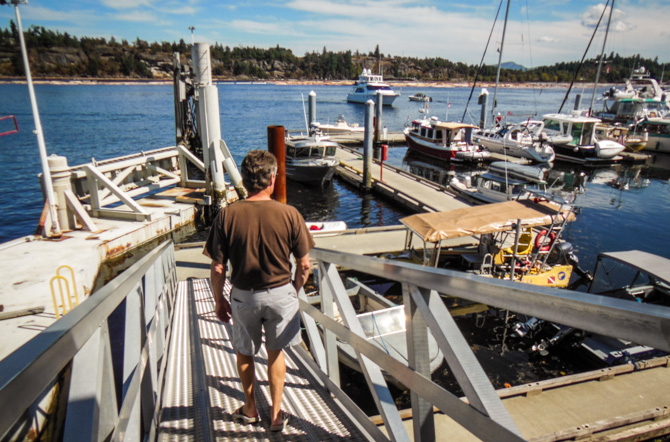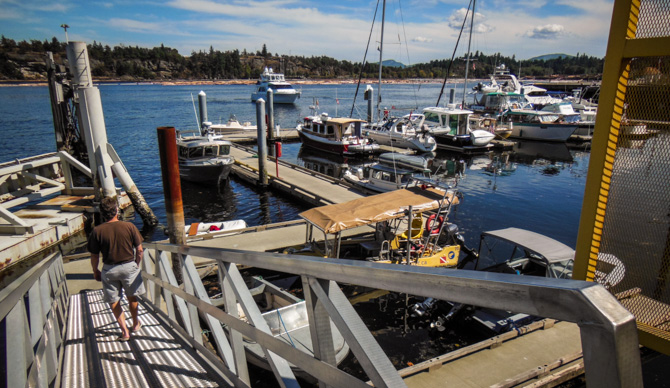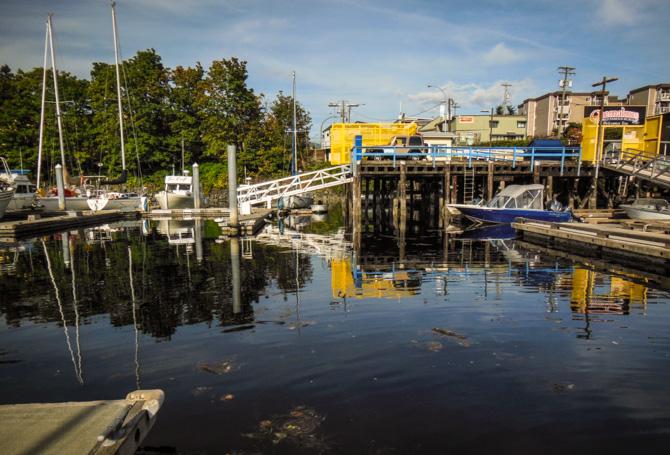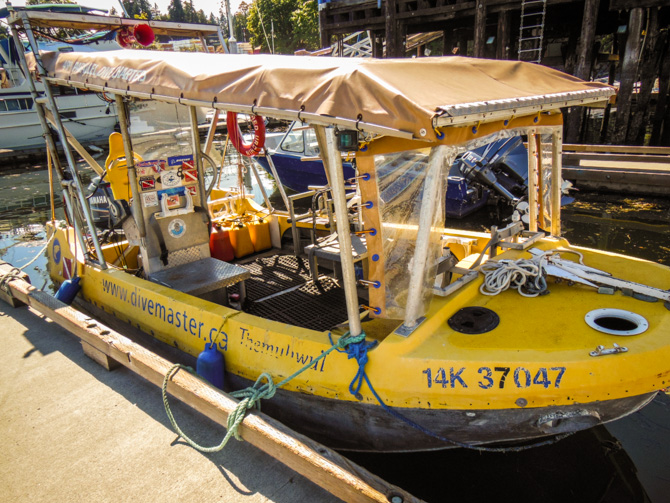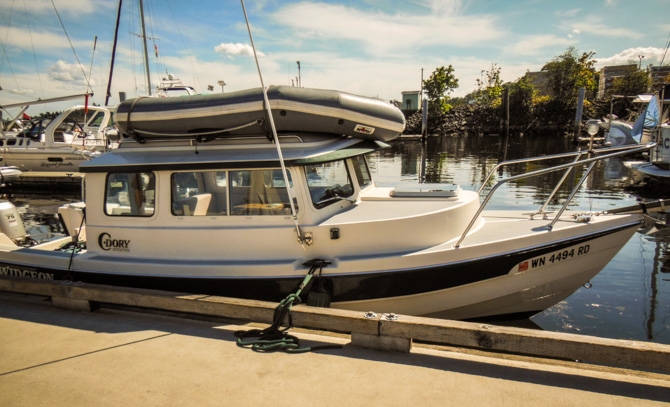 Just before we left the dock the next morning we were surprised by all the debris around our boat, again we think this is a result of the sawmill nearby.