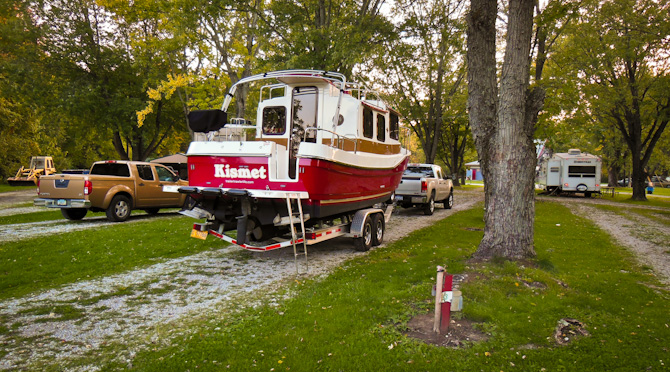 Cloverdale RV Park made us think we should do more RVing!
The little red tug, Kismet, is on the move again, we're headed south this fall to cruise the Tennessee River; a 220-mile trip (approx.) from Grand Rivers, Kentucky to Rogersville, Alabama. First stop was Cloverdale RV Park in Cloverdale, Indiana. Not a lot going on here but it was a very friendly stop for the night and very quiet with a tranquil setting. It had wide open grassy sites that were mostly empty and the park was surrounded by trees dressed in their fall colors. There is a pond on site that added greatly to the park's appeal.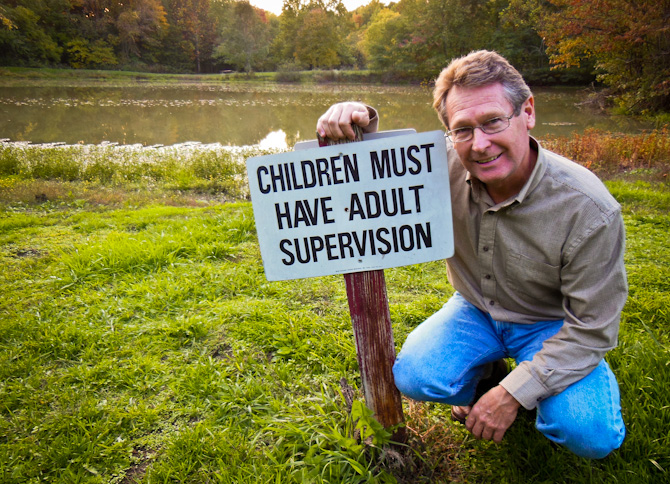 I think Jim thought this sign was speaking to him personally, being such a kid at heart himself.