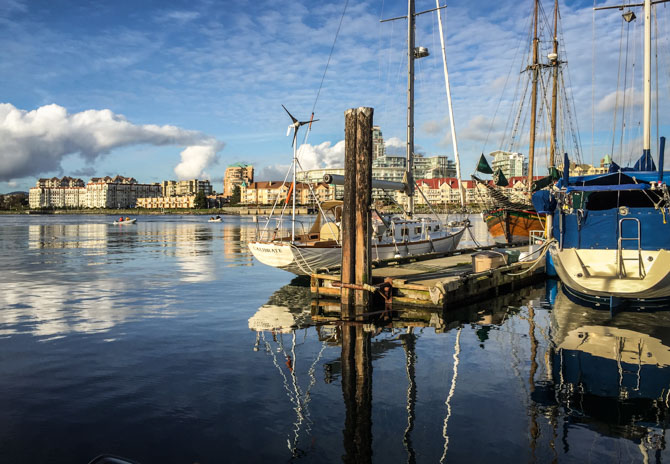 Looking Forward to a Month-Long Stay at Coast Victoria Harbourside Hotel Marina
We choose Coast Victoria Harbourside Hotel Marina (above) for a month-long stay because it is downtown Victoria, British Columbia. From the marina it is a 5-minute walk to the legendary Empress Hotel, Parliament, the legislative seat for British Columbia, and all of downtown Victoria. Coast Victoria Harbourside Hotel Marina was recommended by fellow Ranger Tug owners Mark and Jodie, on Irish Mist, they are from Ontario Canada. They gave us the idea to spend a month on our boat in this marina in Victoria. We were also lured to Coast Victoria Harbourside Hotel & Marina because they have an indoor/outdoor pool, hot tub, fresh towels every day for showering and lots of free ice… whats not to like. There is not a lot of cruising going on in the winter months in the Pacific Northwest, but interestingly enough a majority of boats remain in the water year-round because of the mild winters. At Coast Victoria Harbourside Hotel Marina all of the slips are full. Most boats here are occupied by full-time liveaboards who spend the summers cruising the PNW – as we plan to do this spring and summer.
One of the benefits of a trailerable boat is being able to drag it across country to cruise and visit far off destinations. We've returned to the Pacific Northwest because it's some of the best cruising in the world. We specifically picked Victoria because we've never been here in our boat. Victoria sits at the southern end of the approx. 360-mile-long Vancouver Island. No, it's not like the warm and sunny weather one would typically enjoy when cruising in Florida during February but with a daytime average temperature of 50º and in the 40º area overnight, it is very doable even in a small boat like ours. If you like to cruise to explore areas your are unaccustomed to and have access to this area, Victoria has a lot to offer.
A 30% or so exchange rate advantage of the US vs Canadian dollar makes this destination a big savings for the pocket book. The other day we were comparing the cost savings, with Mark and Jodi, of staying a month in a marina in Victoria versus Florida. For those interested in what the dockage costs are at Coast Victoria Harbourside Hotel Marina, we paid $580 Canadian for the month of February. That amount includes taxes, electric and water. When you factor in the 30% exchange rate advantage, our dockage equated to $406.00 (dollars) or $14.00 (dollars) per day. A great value considering all the amenities, (pool, hot tub, wifi, ice and fresh towels) and our close proximity to downtown Victoria.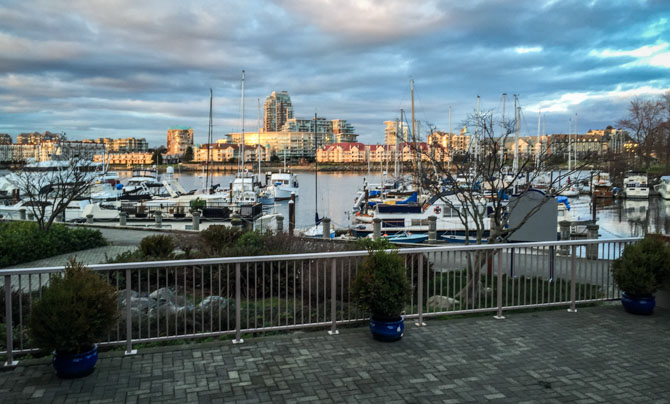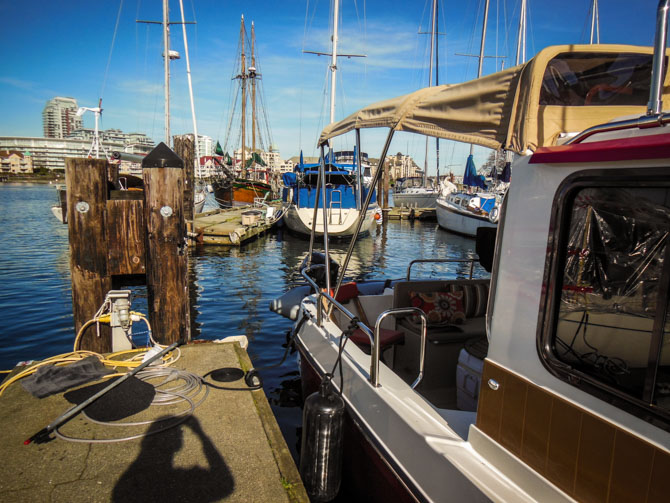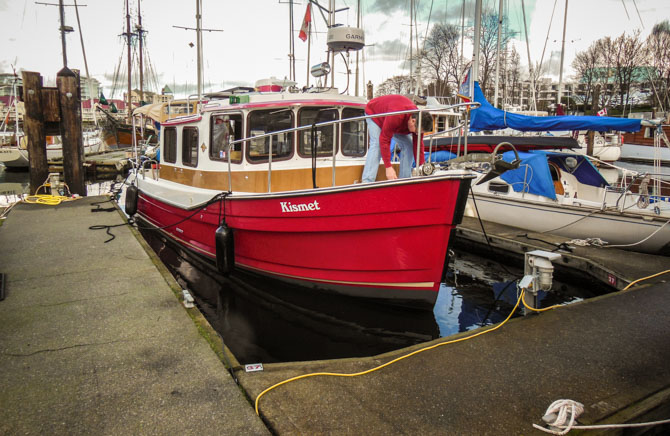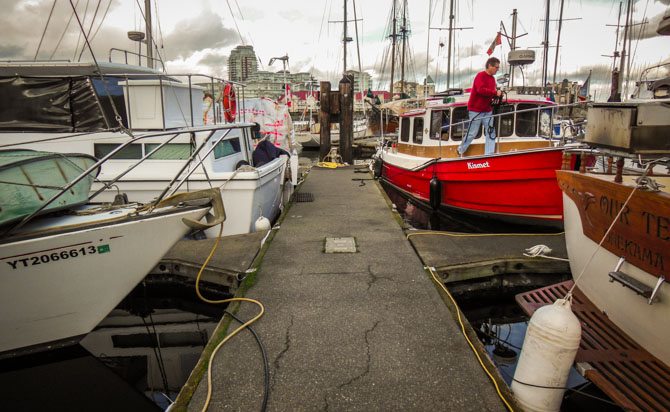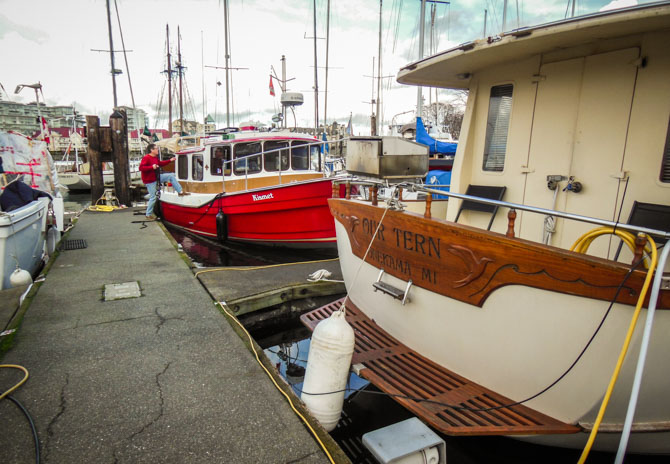 Look, our dock neighbors are from Onekama, Michigan. It's a small world.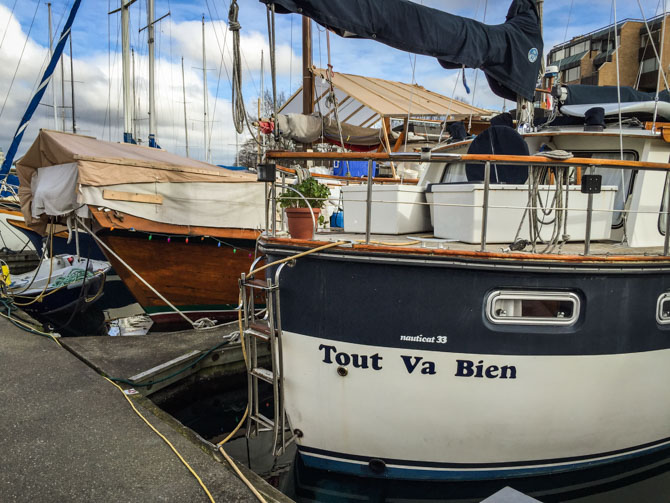 There are some very unusual boats here at the marina (above).