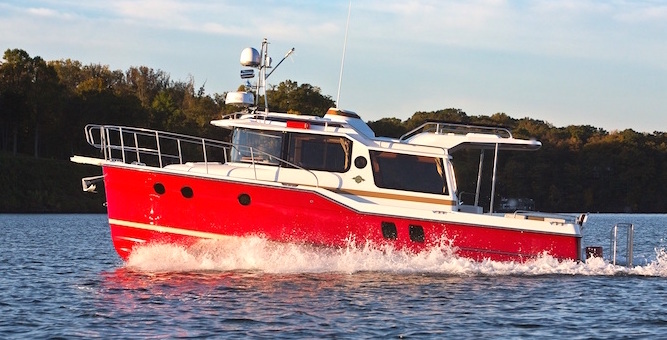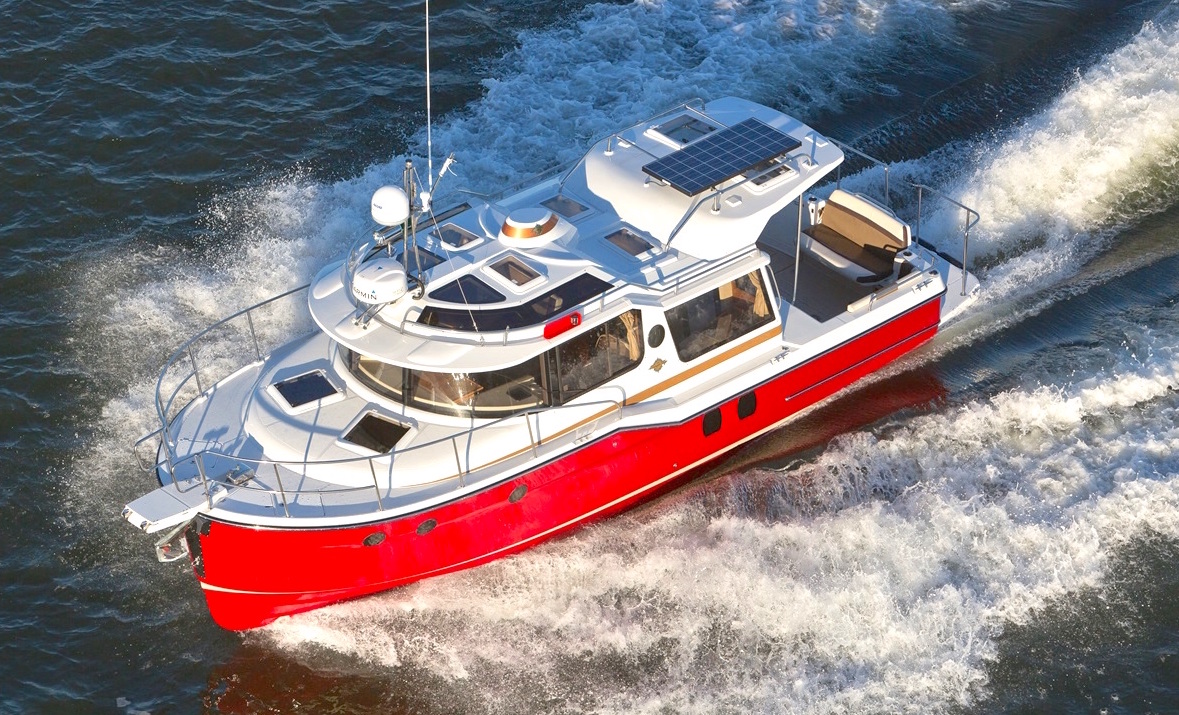 UPDATE on the NEW KISMET!
Having sold our Ranger Tug R27 a few months ago, we ordered a Ranger Tug R29S, we'll take delivery of our new Kismet in August 2017. So, we are spending the summer boatless! Lots to do at home while we prepare to travel west to Seattle, next month, to take possession.
This tug, with a sportier look and a 

Volvo Penta

diesel engine, will take us to some exciting cruising destinations with a quieter, more stable ride.
Our new tug will be just a little bit bigger, but still trailerable. Yes, Kismet will look good again in that Hero Red hull. Looking forward to a little more room to accommodate our growing grandchildren. One of our new goals is to share our love of boating with them for many years to come.
Construction photos to come soon!