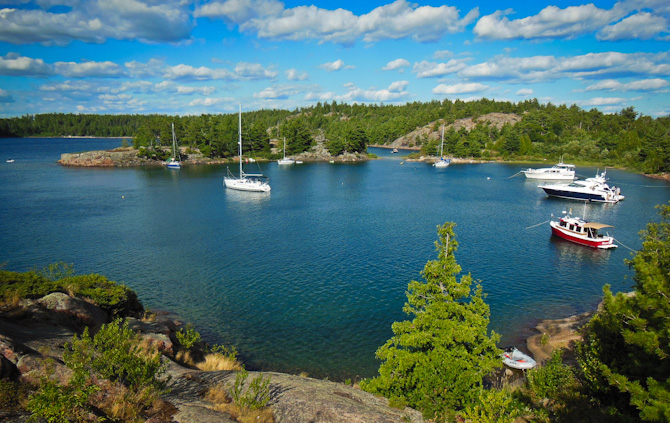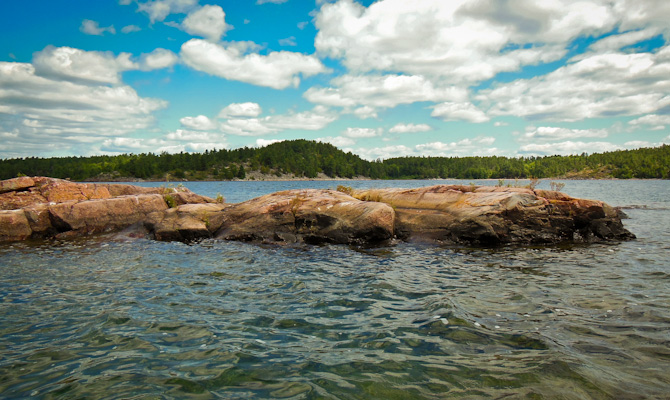 Croker Island – Rocks, Bears and Blueberries!
As cruising trips go this one ranked up towards the top of our list, but like all good things they must come to an end. We left Little Current to make way for one of our favorite anchorages in a popular cove at Croker Island; this will be the last real stop of our North Channel trip.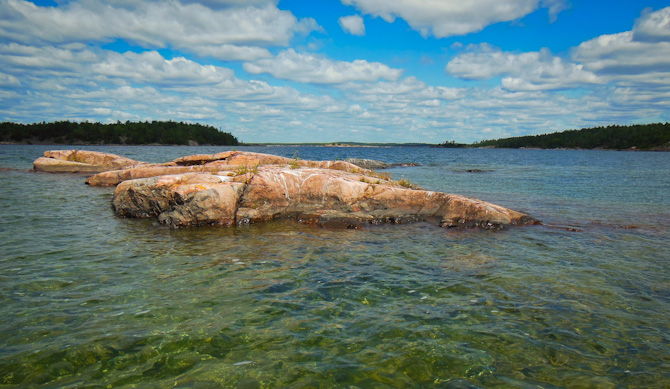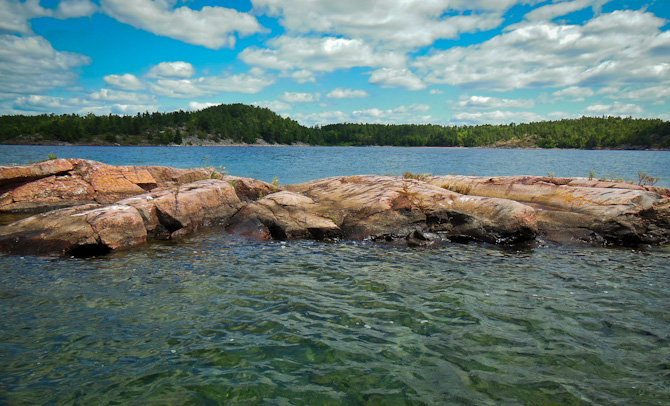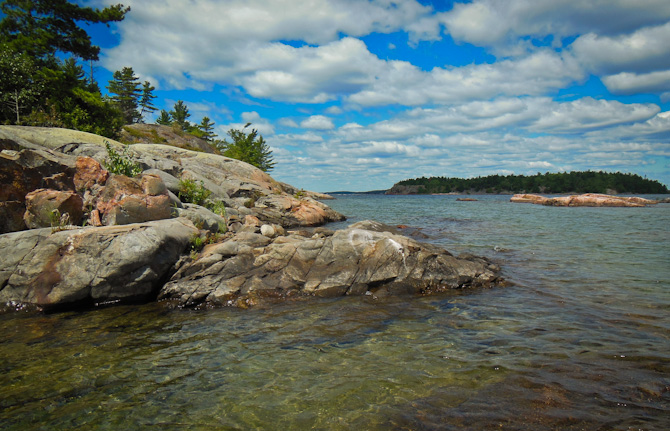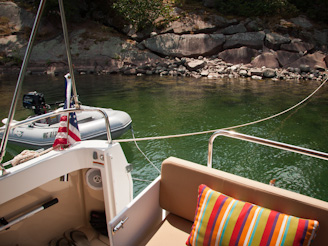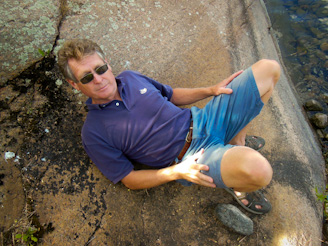 The cove at Croker Island has a high rocky bluff that protects anchored boats from high winds and/or foul weather from the big waters of the more exposed North Channel. While we were there, for our last two days, there were indeed high winds from the south, but we were almost unaware of these conditions until we took an afternoon hike up to the top of the rocky bluff. Once there, we saw nothing but big white caps. It felt good knowing how cozy we felt anchored inside the protective confines of the Island.
We spent the last two days of our trip at anchor in the cove at Croker Island, reading, taking dinghy rides around the anchorage, meeting other cruisers, hiking around the rock cliffs on the Island and playing games, one of our favorite pastimes. It was a great way to wind down our North Channel cruise.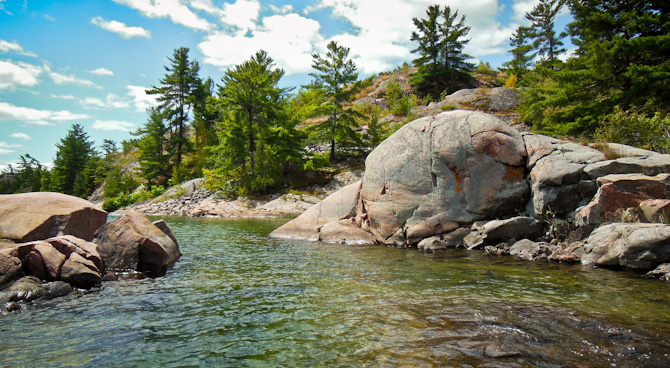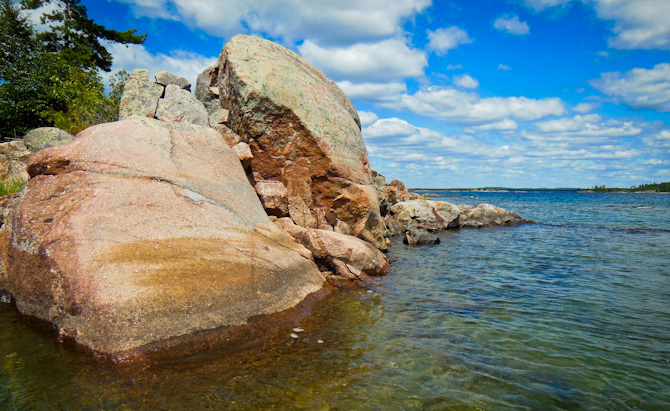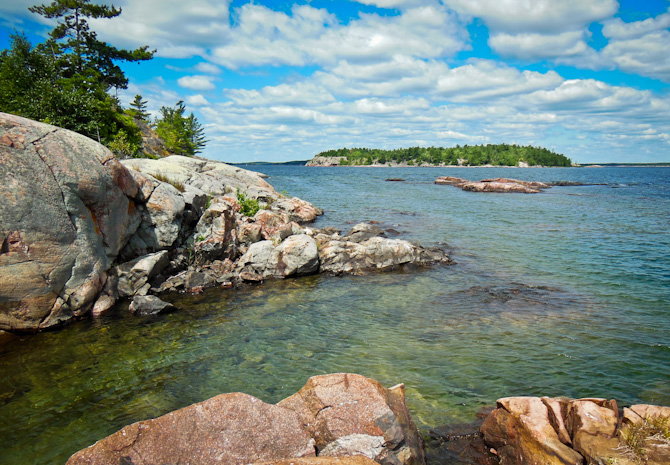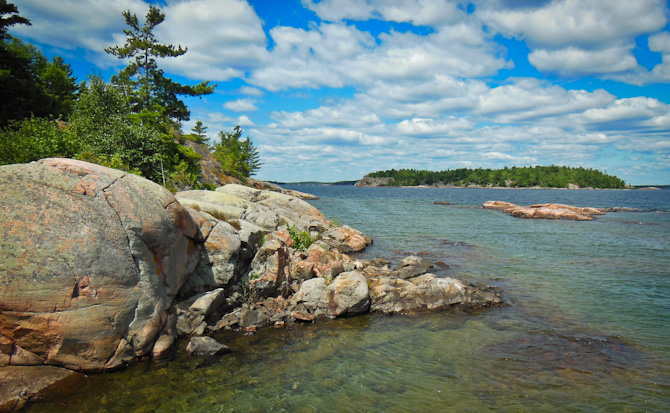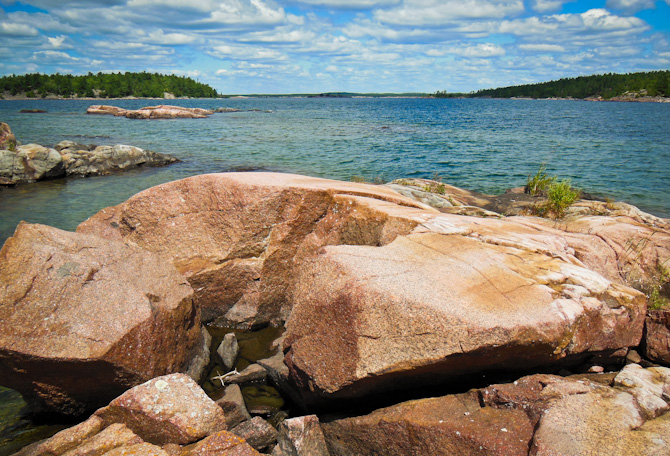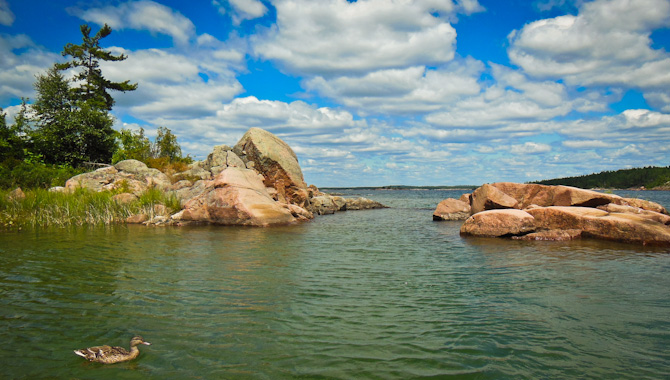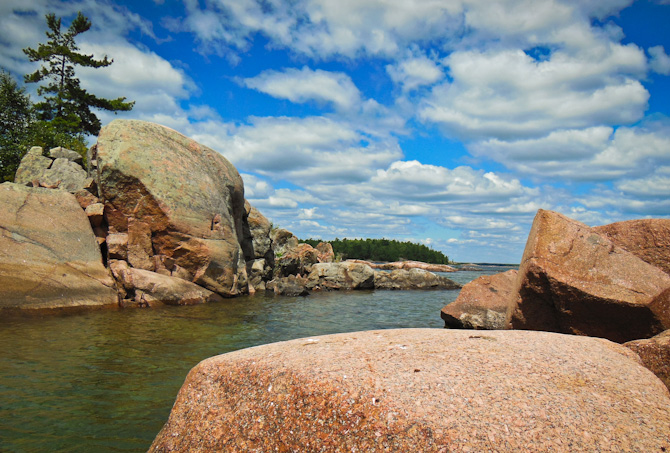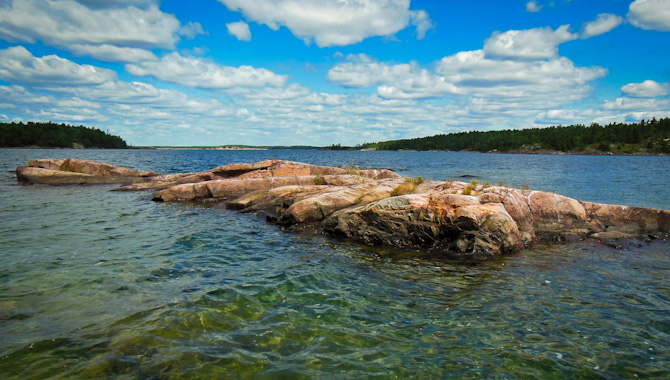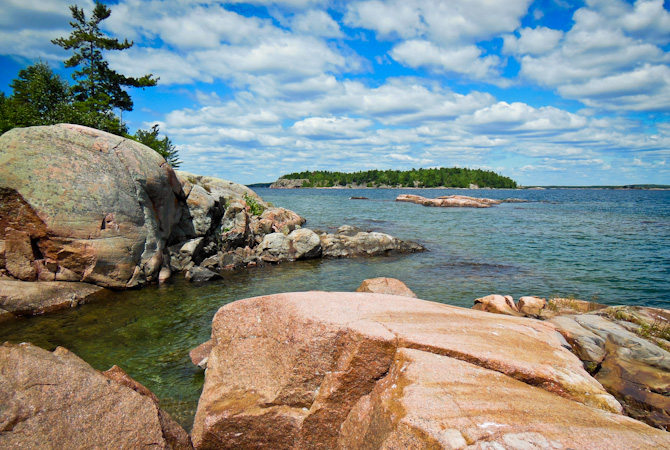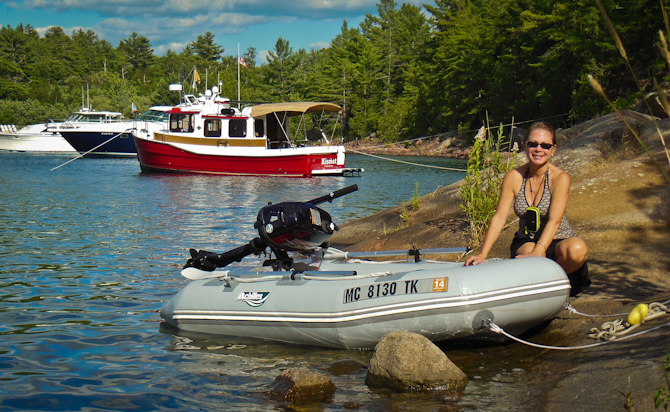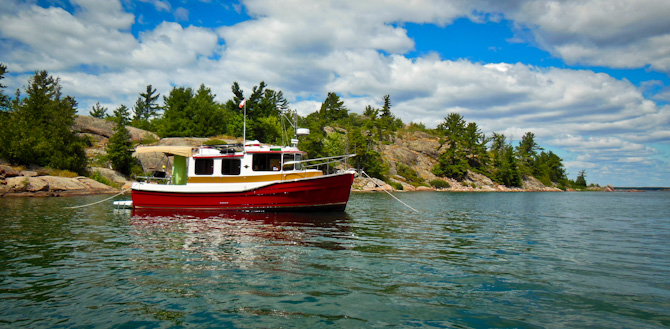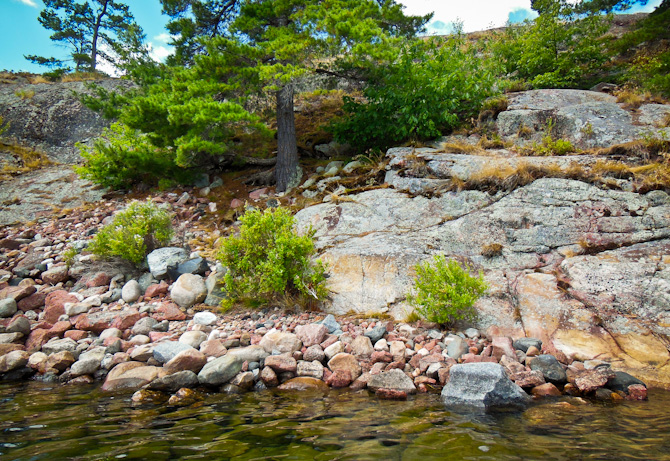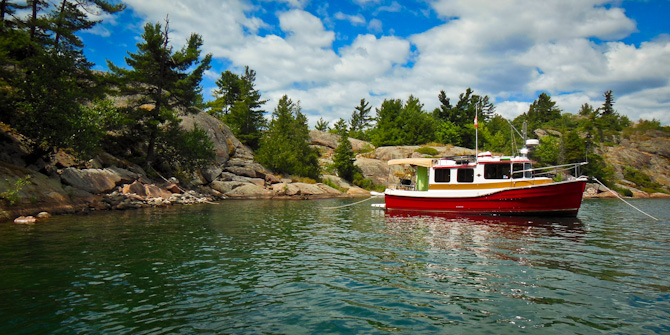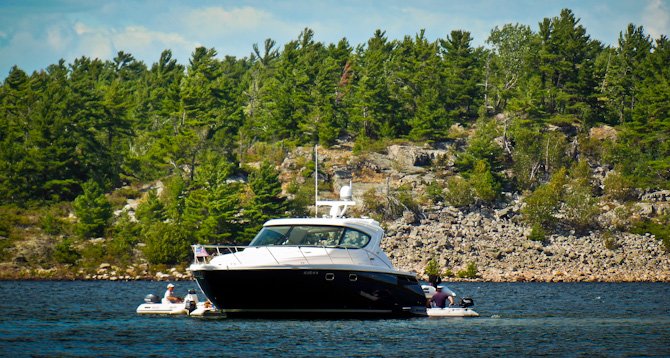 On our second day at anchor we had a little excitement, we noticed a Tiara boat trying to get into the cove but getting dangerously close to the rocky point that encircles the cove. As we watched, almost wanting to scream a warning (but we were too far away for them to hear), they ended up aground on top of a big submerged boulder. It wasn't long before all the men, anchored in the cove, were dinghing out to see if they could be of assistance.
It was only twenty minutes or so, with a lot of pushing and pulling, and the boat was freed from the rock and on its way, without any visible damage to the boat. We think they lucked out big time.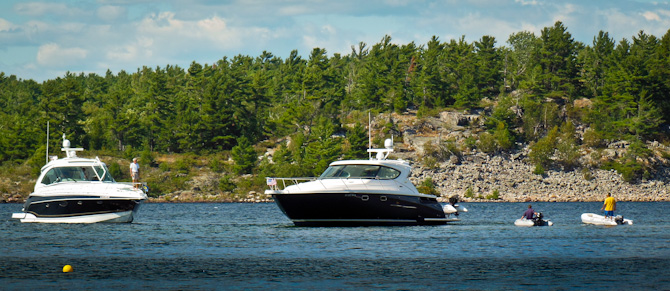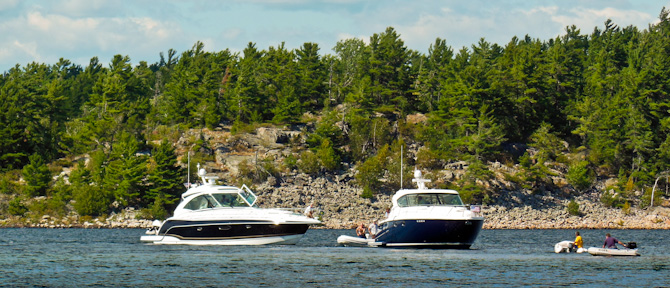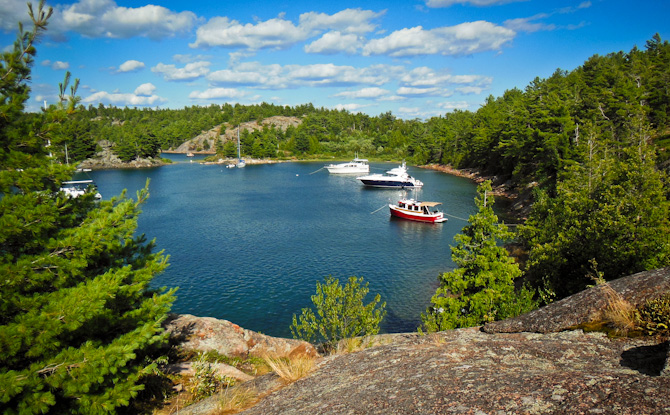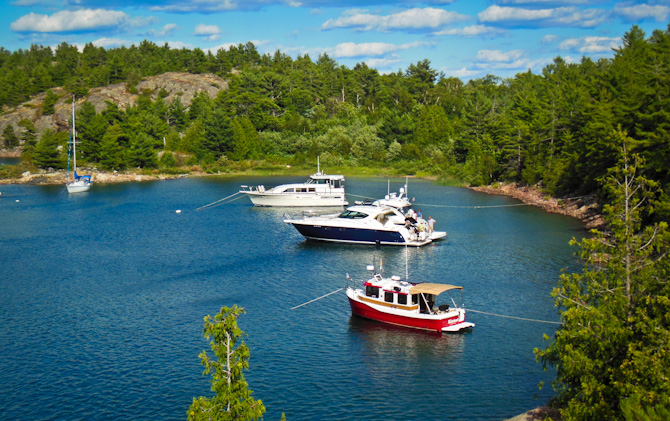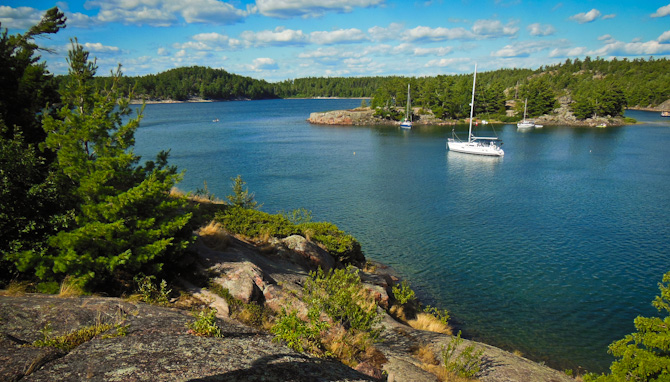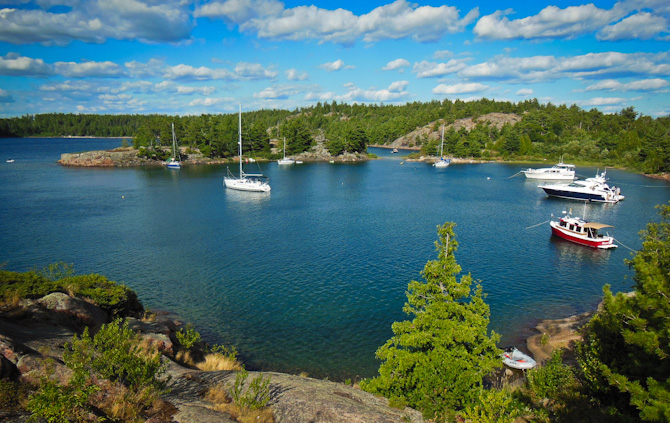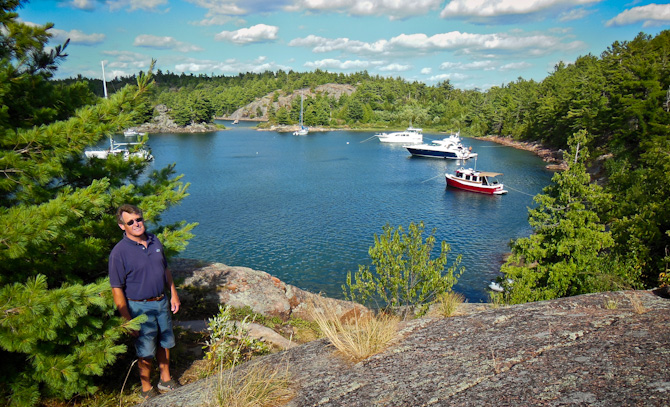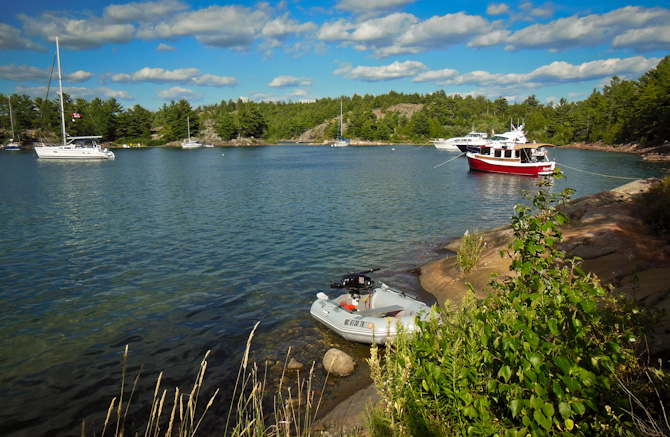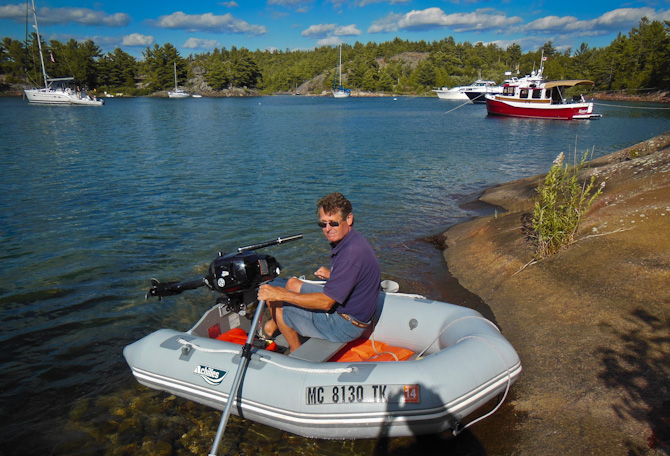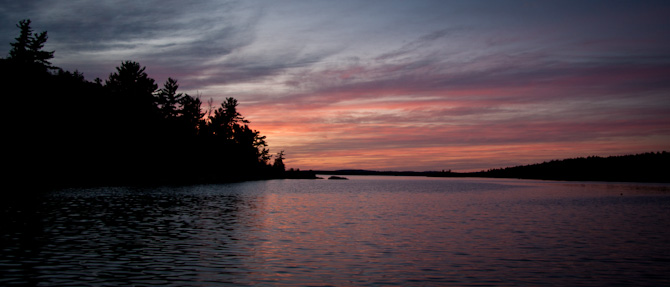 Our last beautiful sunset (above) in the North Channel.
Jim retrieving our stern line from the tree it was tied to on shore (below).