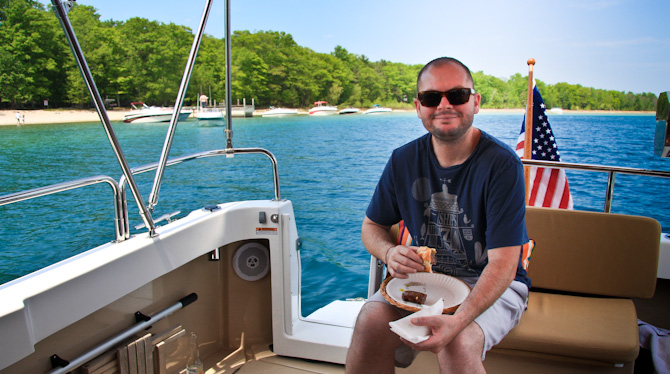 New Tug's First Time Cruising the West Arm Grand Traverse Bay! 
The crew on board Kismet  today were excited for the tugs inaugaril cruise on West Arm Grand Traverse Bay. Skyler, Sarah and friend David joined us for an afternoon trip to Power Island (also referred to as Marion Island). We put the boat in at Elmwood Township Marina, their facilities are exceptional. It was the perfect day for a cruise and lunch at the island.
Power Island is a 202 acre property located in the west arm of Grand Traverse Bay. It's approximately nine miles west from Downtown Traverse City and is a favorite spot for boaters to congregate on a hot summer's day. With the beautiful turquoise color and the clean, crystal clear water of the Great Lakes, one might easily confuse this island as being located in the bahamas, sans palm trees and exotic sealife.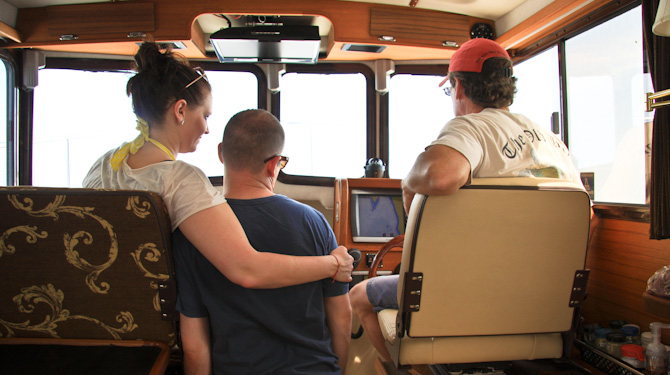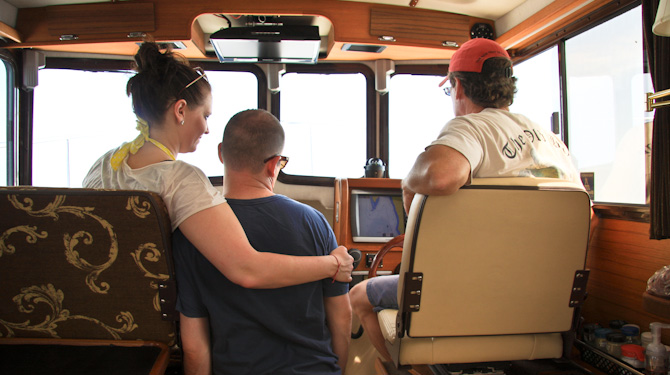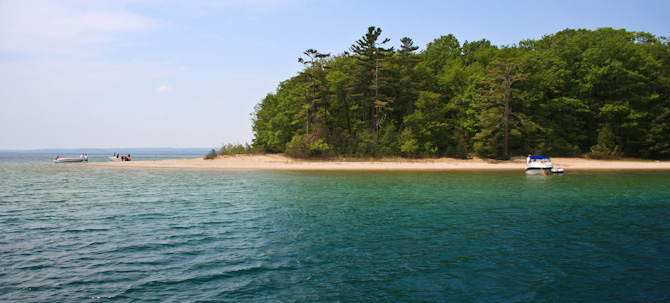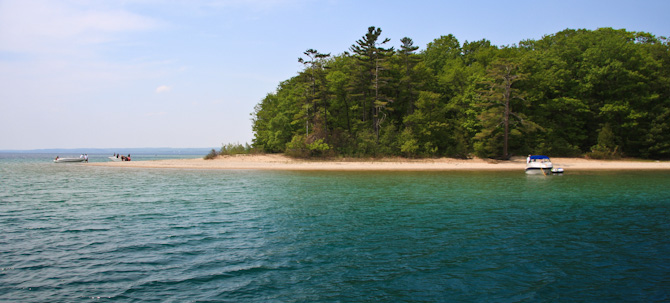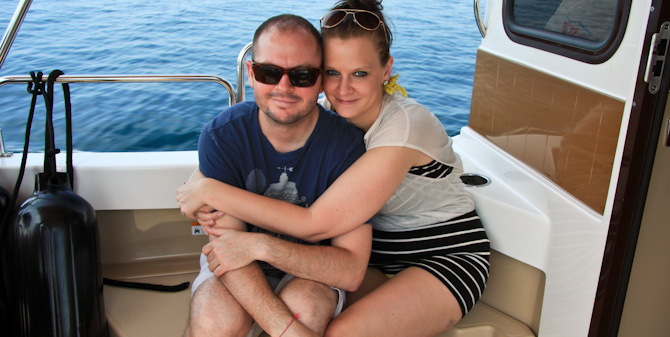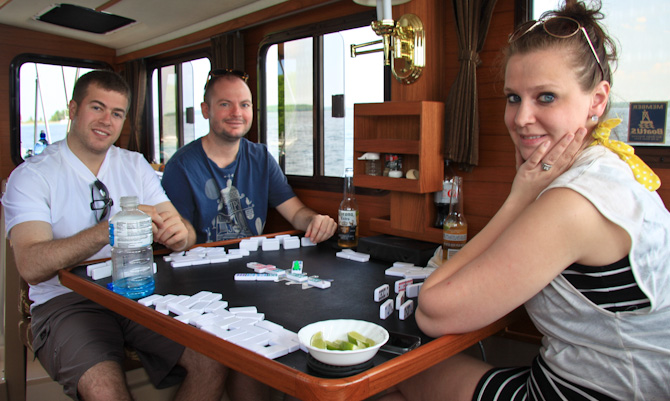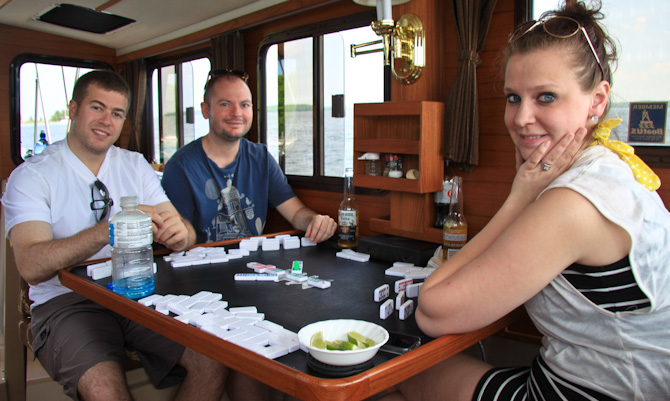 Game time and lunch on the bay. Food just tastes better when cooked and eaten out on the water. We had plenty of sunshine and calm water for our afternoon cruise. As Jim often says, "It doesn't get much better than this."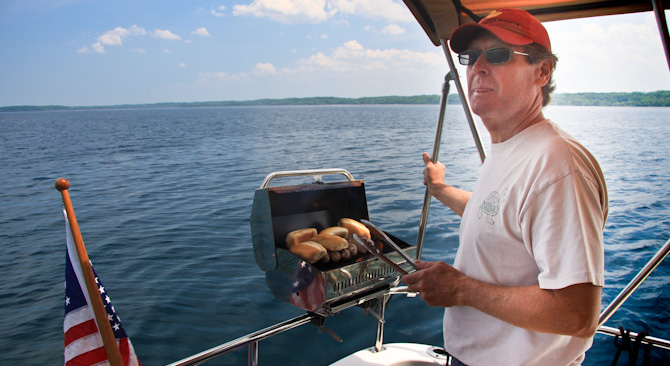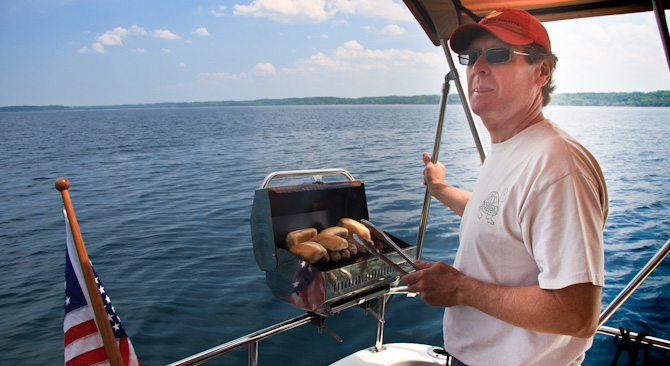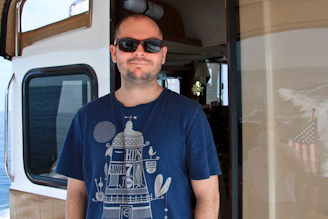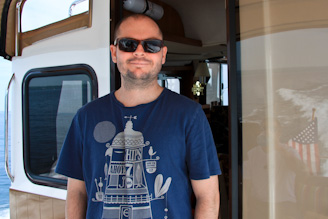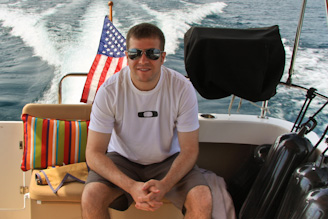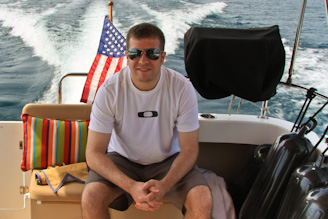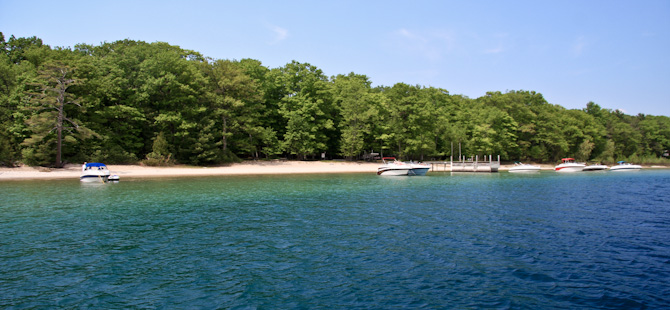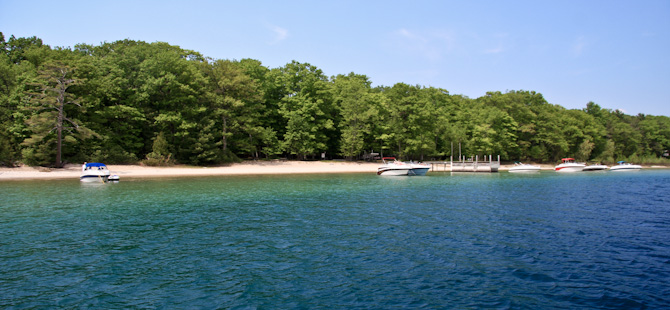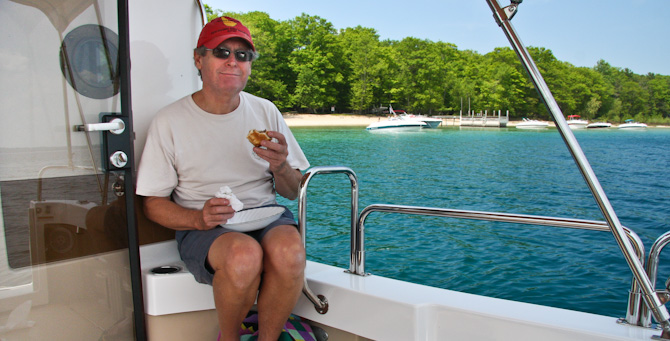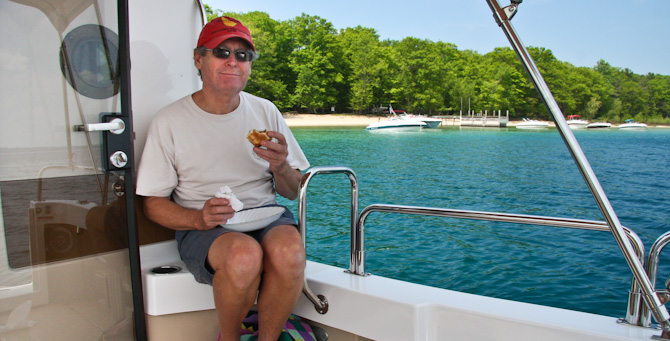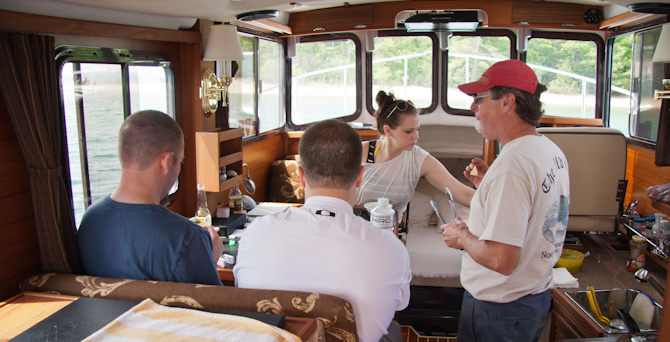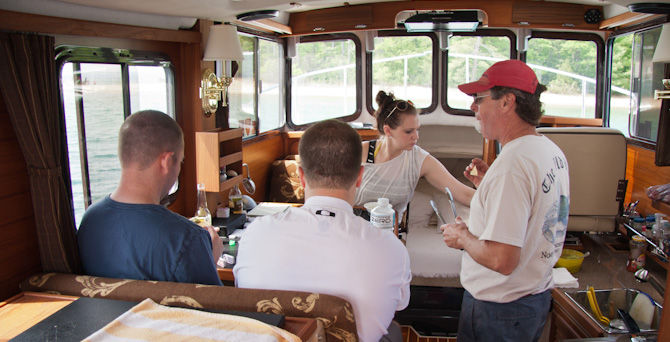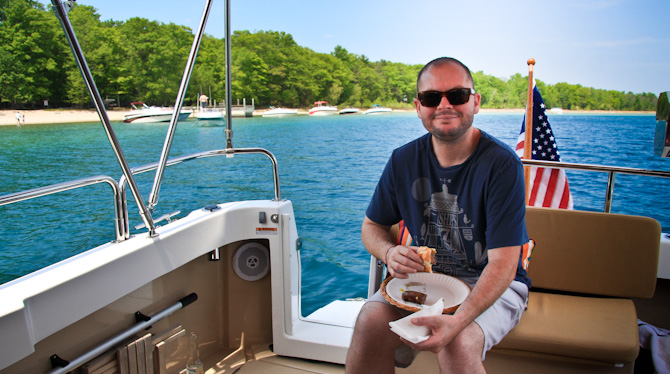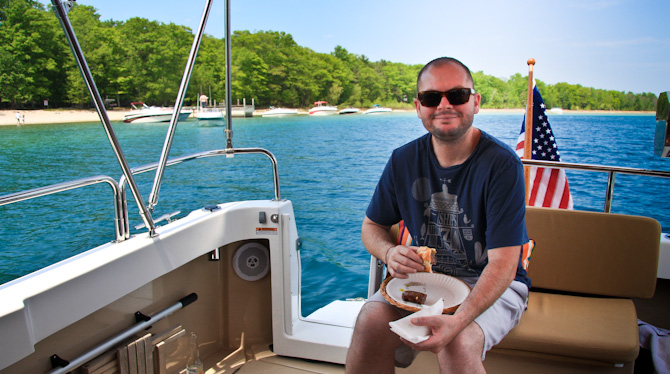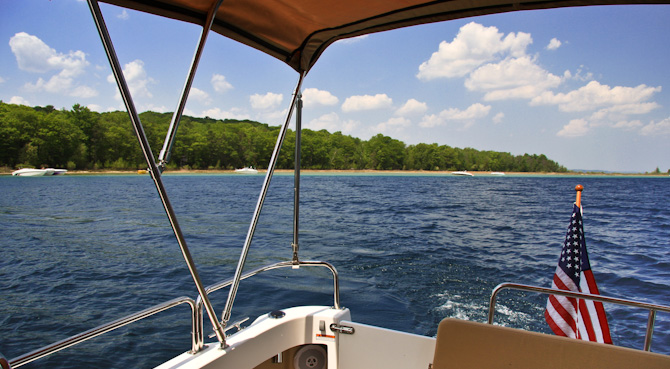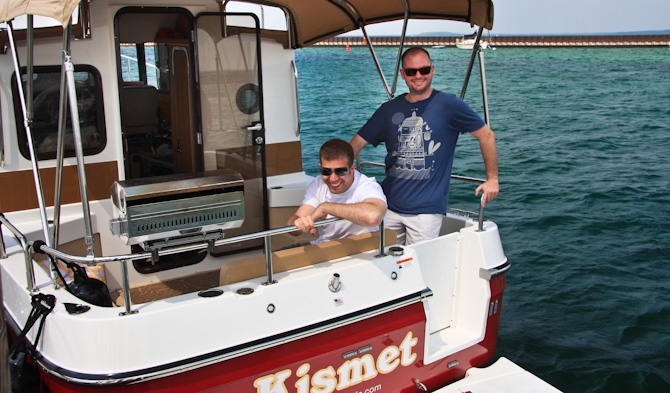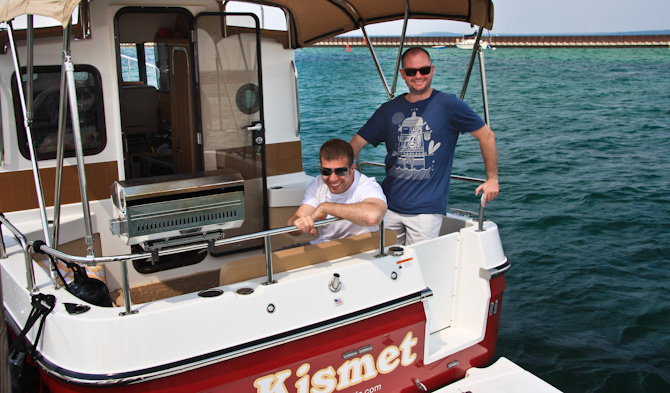 After a fun day on the bay, it was time to trailer the boat and head home. The boat launch in Elmwood Township is and excellent spot to launch or trailer a boat. It's usually not too busy and we can quickly get in or out when needed. The staff is very helpfull and well organised. There is also a spot right next to the launch a boater can tie up to for a short time to prepare the boat for cruising or to pick up or drop off crew or passengers when needed.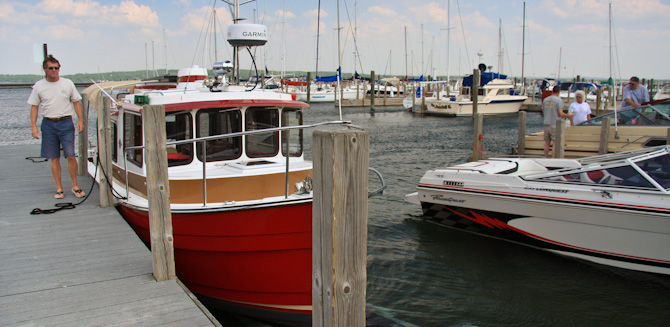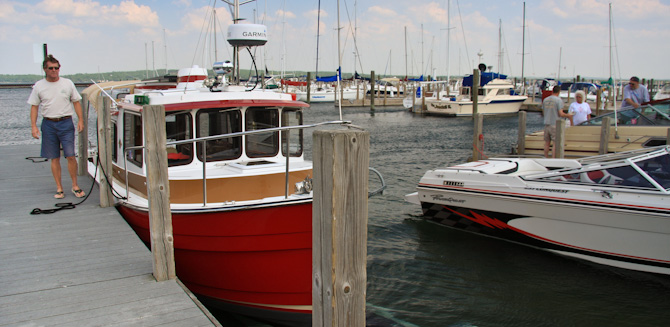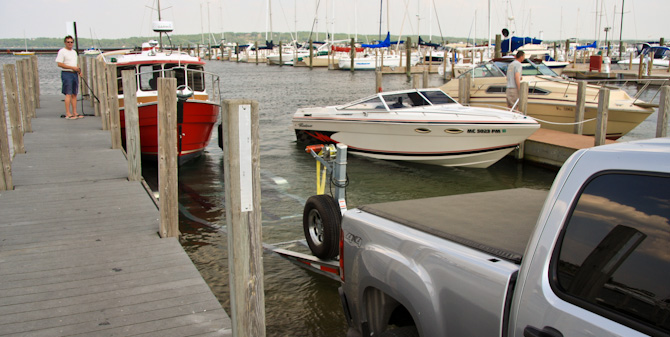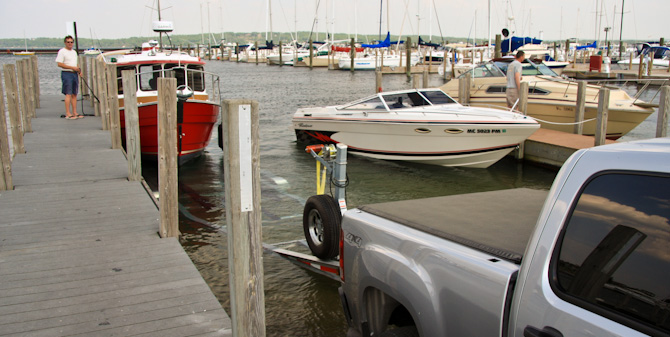 Kismet is back on the trailer and ready to go home. Another plus of having a trailerable boat is that we can park it right in our driveway, adding to the affordability factor of owning a trailerable boat.