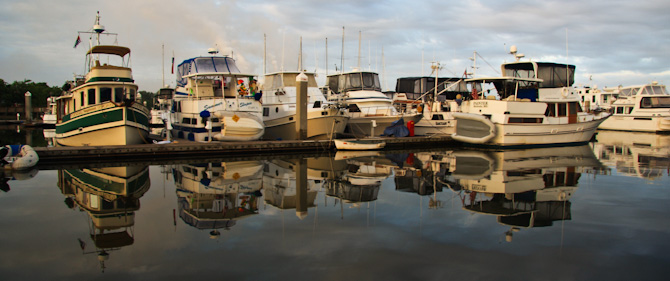 All snuggled in at Fernadina Beach Marina for the MTOA 2012 Southern Rendezvous.
We were happy to meet up again with the crew on Mosey (above), we last saw them in Marathon in February. Also in attendance at the rendezvous was the crew of Active Captain (below).
We had left the marina for a little cruise and to get a pump out. The paper mill (see the smoke behind the boats) was an interesting sight.
On the way out of the marina for our pump out, we got some good photos of Roy, Ellen and Lucy, on Our Turn (above).
One of the best things about attending this rendezvous was being able to meet up with our good friends, Diane and Louis, on Bella Luna. Here we are enjoying a late night, after dinner, treat downtown.