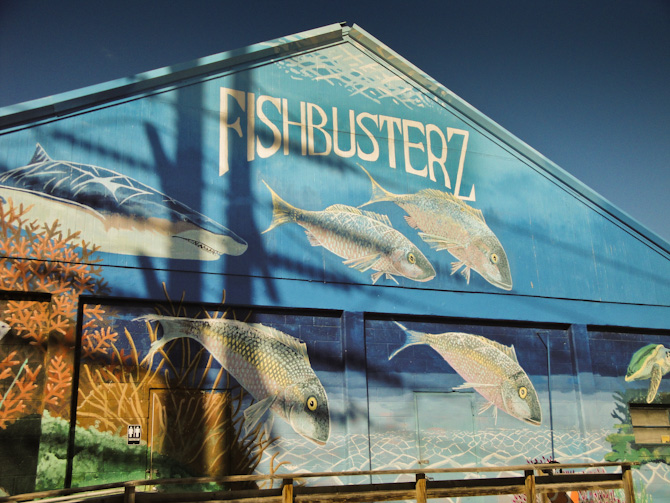 Not only did the fishermen "bring home the shrimp," but we also brought it home, to the boat that is. Freshly caught shrimp for dinner tonight, what could be nicer? Fresh seafood all within a mile of the marina. Fishbusterz usually has a full array of fish and shellfish available. The Lobster Company, closer to the marina, has more including stone crab claws, a new favorite of ours. This is just one of many reasons we love to stay on Stock Island.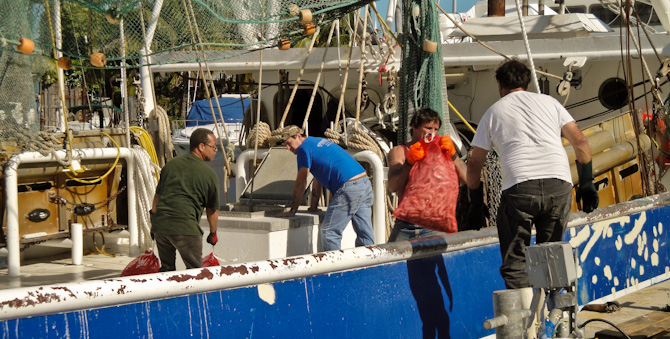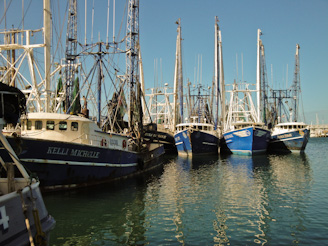 The shrimp boats raft off each other in the basin behind Fishbusterz. We originally thought there were docks out there for the boats to tie up to but one day we visited when all the boats were out for the day getting their catch and we realized there are very few docks but that they all raft off of each other when they come back to port.
The Safe Harbor Marina next to Fishbusterz and the Hogfish Restaurant has a few houseboats in residence. Looks like a fun lifestyle.
No shortage of tropical folk art in the keys. These are just a few of the items that caught my eye today along with this old classic boat (below-left) this unusually decorated car (below-right), this small modern loft house (below-left), and metal sculpture (below-right)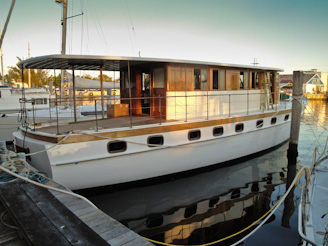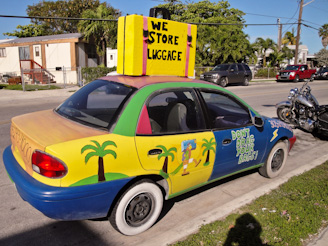 Pin It