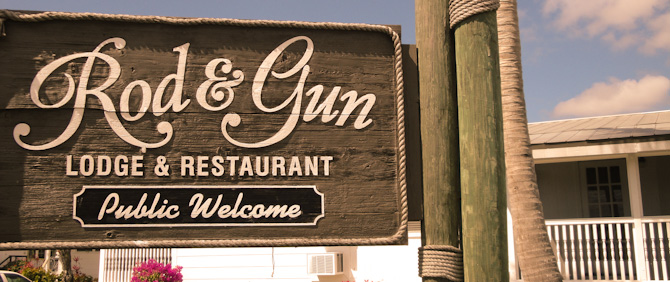 Our mission today was to leave our anchorage in Russell Pass somewhat early in the morning and head over to Everglades City (located along the Barron River on the boundary of Everglades National Park), about a seven mile run. We've been hearing about the Rod and Gun Club since our first Great Loop boat trip in 2005. We never quite made it there during our other two trips through the Everglades due to an unalterable schedule. One of the nice things about having a trailerable trawler is you can get to places quickly with a lot of flexibility.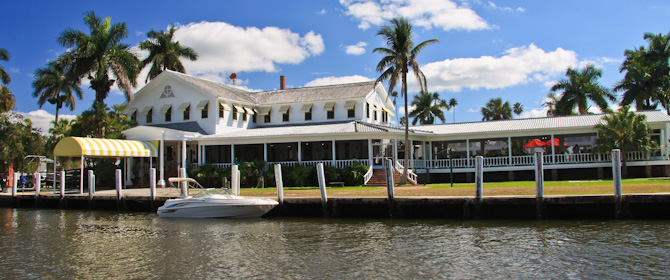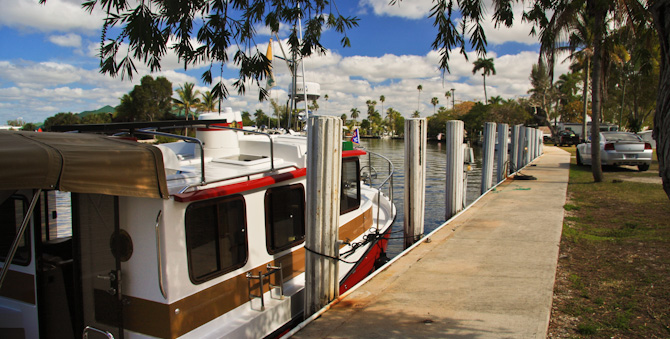 The club has ample docking all along the front of the club. We tied up just as the restaurant was opening for lunch. Lots of room for more boaters on this long dock.
Of course we had to check out the boat ramp while we were there (above-left)
As we were leaving Rich and Cheryll, on another Ranger Tug called Roam (above), passed us on their way to Everglade City. It's a small world. Although we've been in communication with each other we hadn't seen them since we left Fort Myers Beach last week. We plan to meet up again soon in Marathon. We also passed this tour boat on our way back to Goodland.