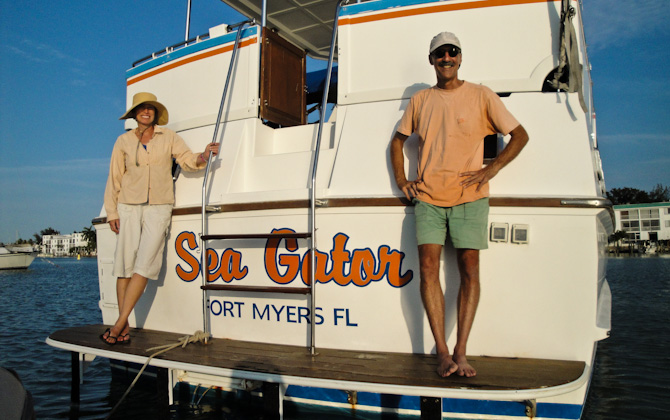 When I was in the planning stages of putting together our book, Women On Board Cruising, an acquaintance introduced me via email to Pat Erhman, a long-distance cruiser, along with her husband Rick on their boat, Sea Gator. I was so happy for the introduction because Pat and I corresponded quite a bit over the course of creating the book and I hoped some day our paths would cross on the water. Today it finally came to be. A friend, another contributor to the book, Ellen, ran into Pat in Marathon earlier in the season and told her we were also in the Keys and maybe heading back to Marathon on our way back home. So, after several emails back and forth we determined that the stars were aligning and the crew of Kismet would finally get to meet the crew of Sea Gator.
Lots of interesting boats in Boot Key Harbor, mostly sailboats.
This is how we get our holding tank pumped out in Marathon. It's as easy as one, two, three.
Tomorrow morning we'll put Kismet on the trailer and head north out of the Keys to Homestead, Florida to camp out for a night or two before heading to Fort Lauderdale for a week-long visit.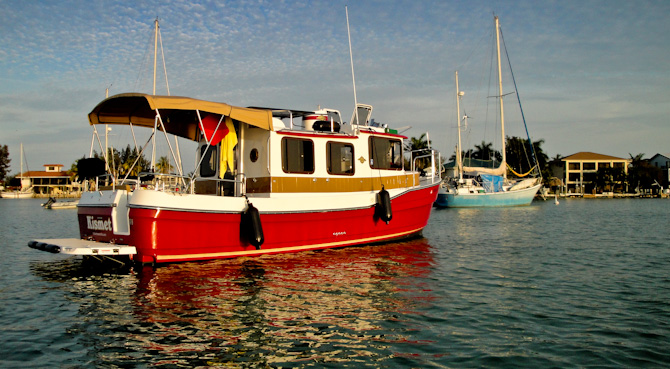 Pin It