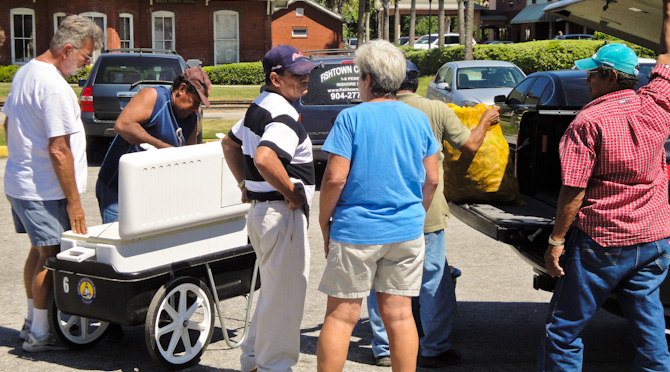 First, our friend Ellen and her husband, Roy, on Our Turn, came up with the idea to have a simple, but festive, evening on the dock tonight and procured shrimp from these fishermen (above and below). This was only the first 150 lbs she bought, it was such a popular topic on the docks, people wanted to buy more the next day, so Ellen ended up purchasing the rest of the catch these guys had to sell, another 150 lbs.
This all transpired the day before the rendezvous started, people were still arriving and getting settled in. We were all pleasantly surprised that Ellen and Roy put this thing together so that we would have a fun, carefree evening partying on the docks.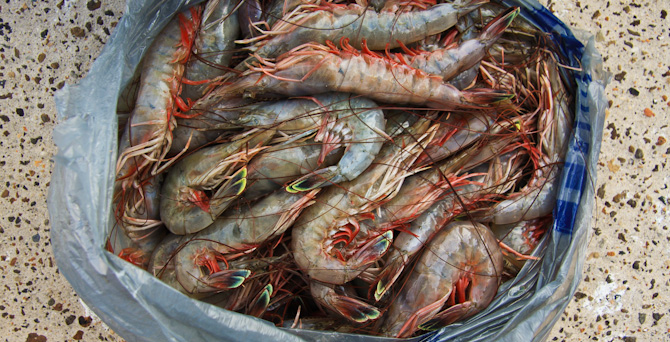 Here we are on the dock with our stash to clean (above – shrimp with heads on). We took some of it to the shrimp boil that night and the rest we froze so that we could savor a little bit of Florida in the weeks to come.
We found out that a Shrimp boil is a simple affair. Not many side dishes, just cocktail sauce, a little fruit and potato salad – the shrimp is the main attraction and we just couldn't get enough of it. There were lots of cooks and one BIG pot (can you believe people travel with this stuff on their boats?) and of course a lot of talk about how this should be done – everyone does it a little differently. There were cans of Old Bay spice laying around – a must have ingredient when cooking shrimp, we've learned since cruising the east coast over the last seven years.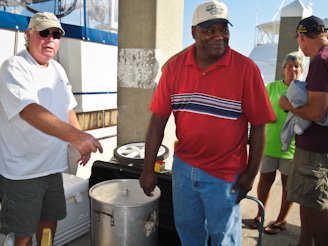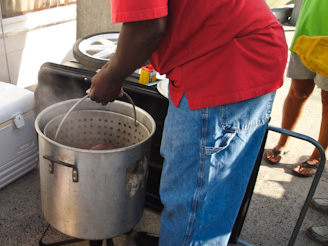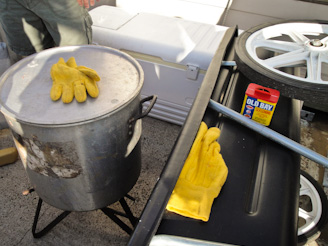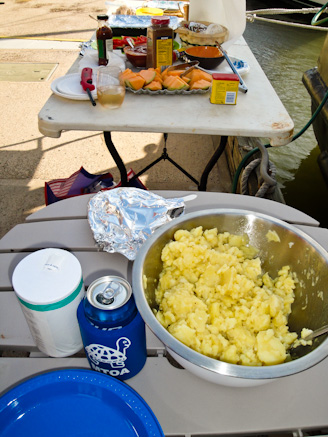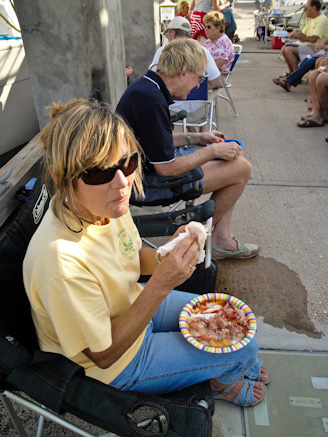 It got pretty quiet on the dock as boaters settled in with a delicious plate of shrimp. I guess you could say that the MTOA 2012 Southern Rendezvous really started tonight, on the dock, when we all got a chance to meet other members of this boating club while enjoying a southern tradition.