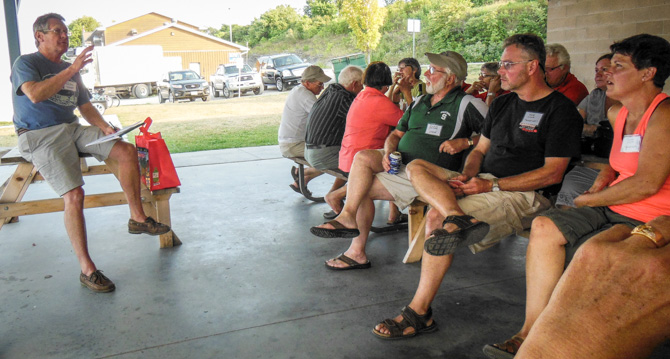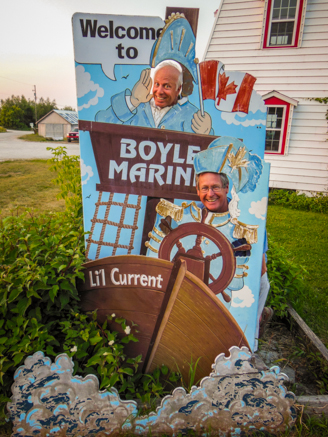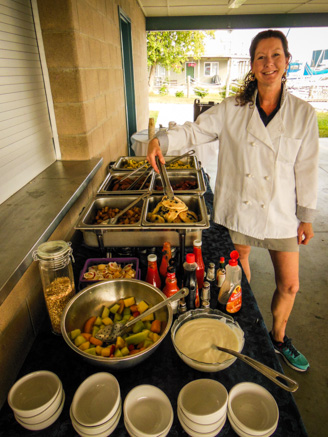 Day Two of the Ranger Tugs Rendezvous Begins…
Day two started off with a catered breakfast prepared by Kelly, owner of the Anchor Inn. We could have gotten by without eating the rest of the day, the meal was so plentiful and well prepared. Breakfast was followed by a visit to the Cruisers' Net, provided by Roy Eaton, at the Anchor Inn (see next post for details). (Above Left) Mike and Jim were having some fun at the marina up the road.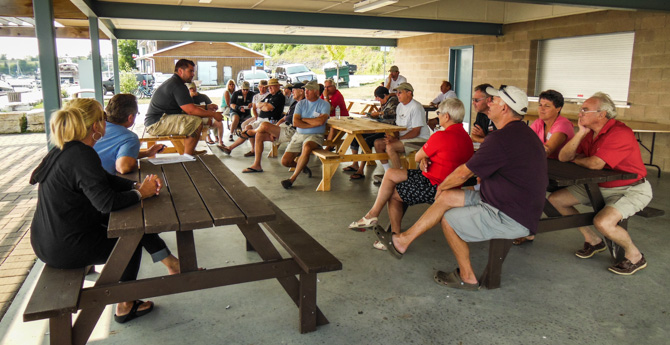 Later that morning Kenny Marrs conducted a "Ask the Factory" session in which a lot on questions were answered by Kenny with a good exchange of helpful information between Kenny and boat owners. Late afternoon, we had a North Channel chart review followed by a marine related app session. Boating rendezvous are extremely helpful to owners with a helpful exchange with both factory reps and/or service reps, dealers and other owners. We hope this year's North Channel Ranger Tugs Rendezvous provided lots of information in that regard.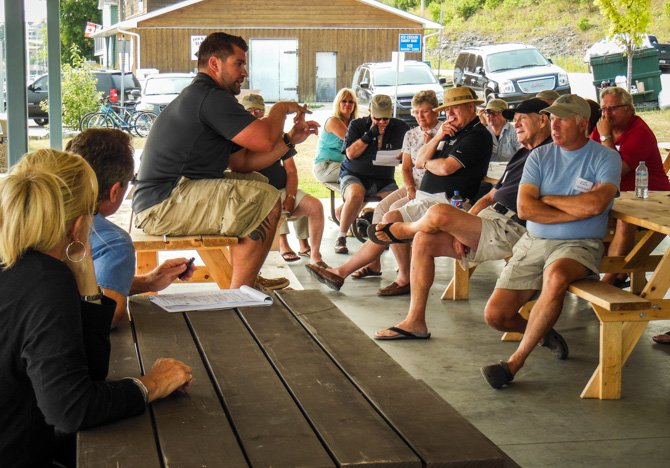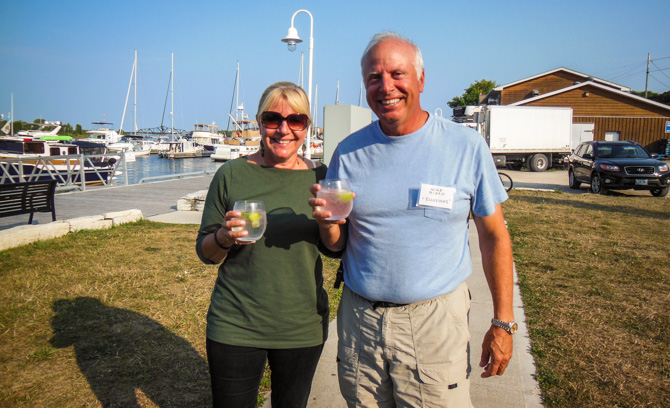 Jess and Mike (above) on their way to Happy Hour at the pavilion.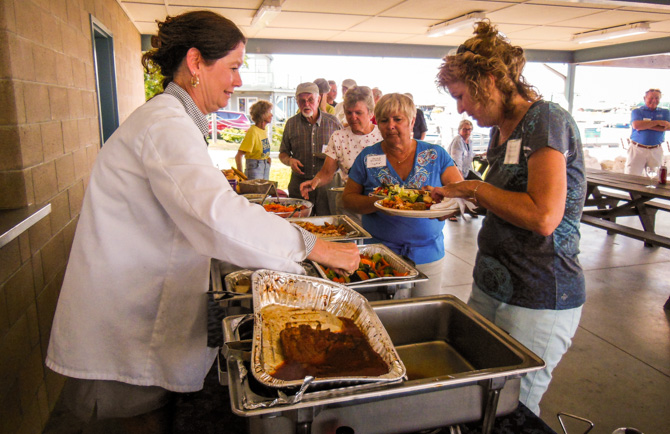 The day ended with another well received catered meal by Kelly. After dinner Mike Rizzo conducted a "Last Person Standing" contest. We had two cash prize winners and Gregg and Kathy from Santolina (below) won a $350 parts package for their tug from Ranger Tugs… make sure you claim this on your taxes Gregg!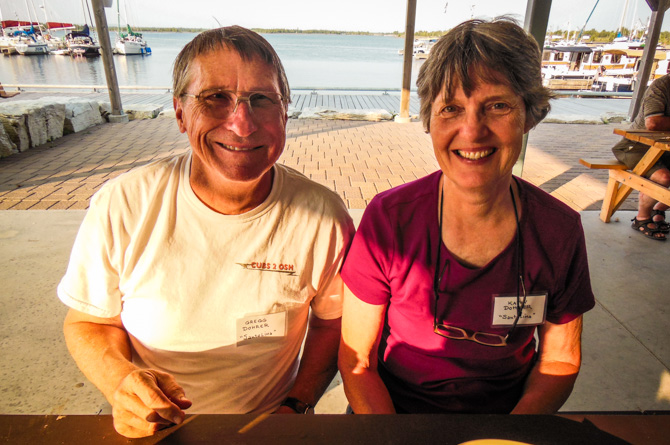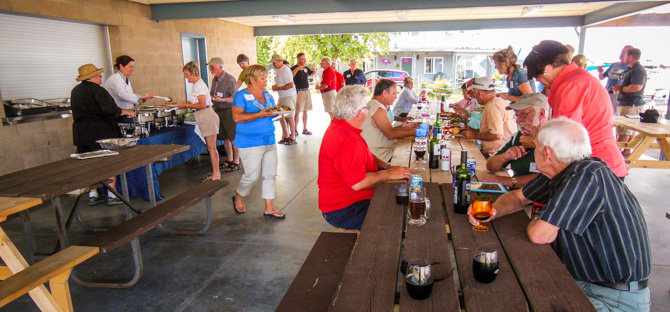 One of the most enjoyed activities I think was the time we got to spend chatting with each other under the pavilion after a meal or on the docks in the morning or at sunset. The North Channel provides just the right kind of laid back atmosphere for a relaxed rendezvous.