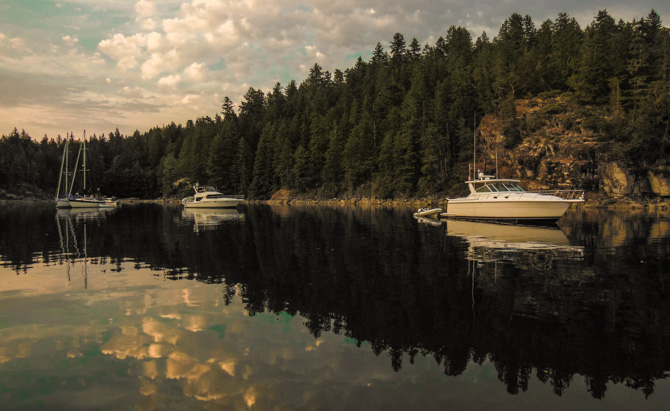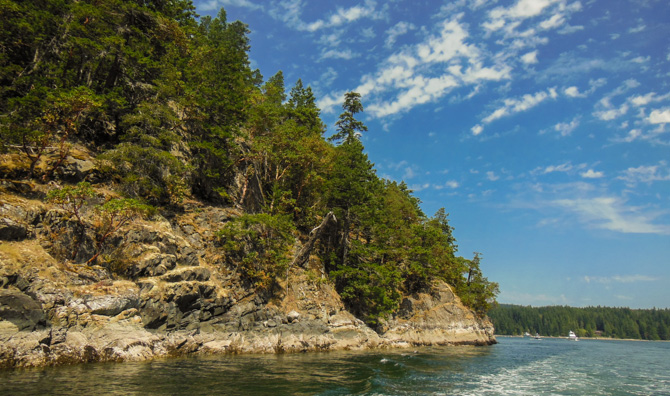 First stop, Grace Harbour. Striking out on our own to explore Desolation Sound.
We left Gorge Harbour mid-morning to find yet another perfect boating day awaiting us. History states that Captain George Vancouver first sailed the waters of the Sound in 1792, thinking the landscape remote and forbidding, he named it Desolation Sound. We think he must have had a run of bad weather to have taken such a gloomy stance on such a diverse and stunningly beautiful area, but we'd have to admit that the name has a certain draw to it.
With Cortes Island behind us we headed for Desolation Sound Marina Park, a large dedicated group of islands, along with a bit of mainland BC, set aside as a marine park in 1973 for the benefit of recreational boaters, campers and hikers. Our goal for the first day out was to head to an anchorage in Grace Harbour, a well protected cove a large sheltered bay located in Malaspina Inlet, surrounded by Gifford Peninsula. We heard about from another boater.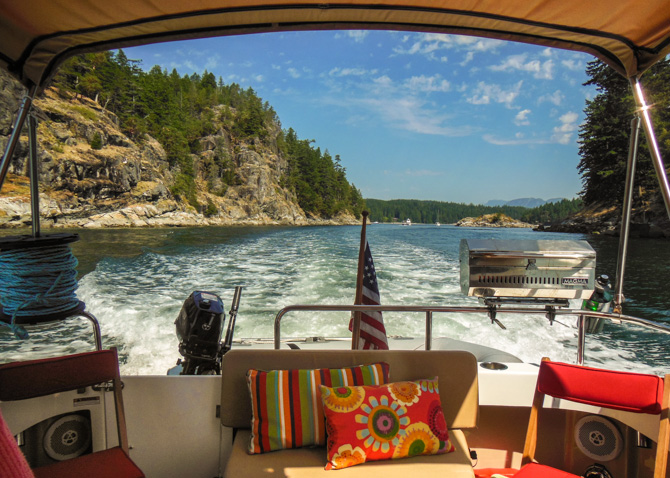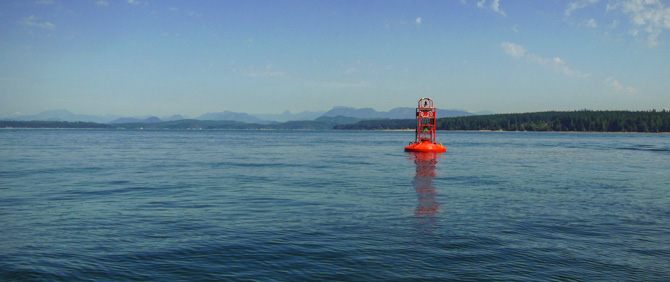 As we made the turn at the southern tip of Cortes we were greeted with an incredible sight as we motored on, hills growing into peaks and eventually a few snow-capped mountains way off in the distance.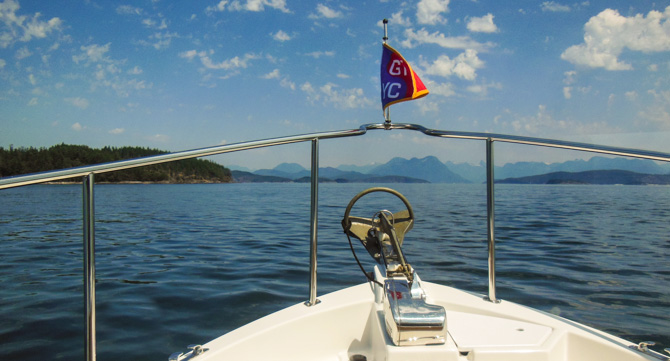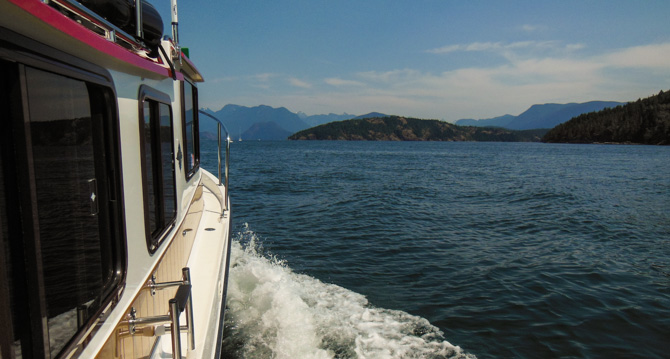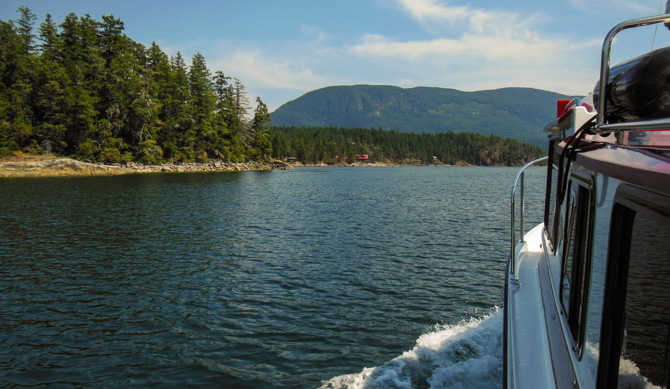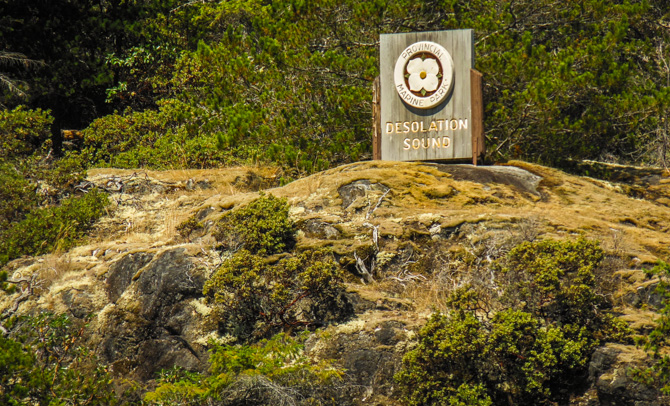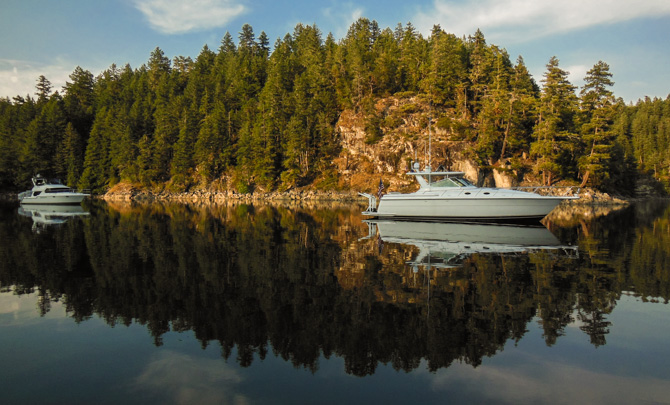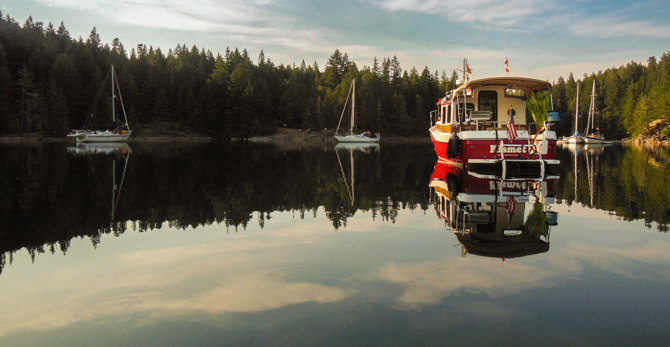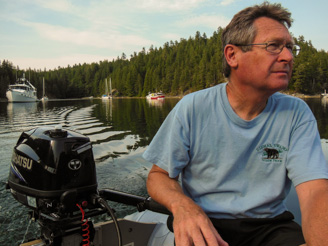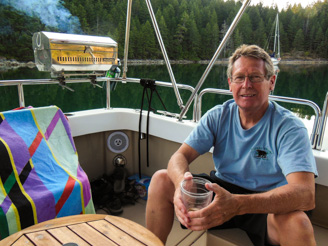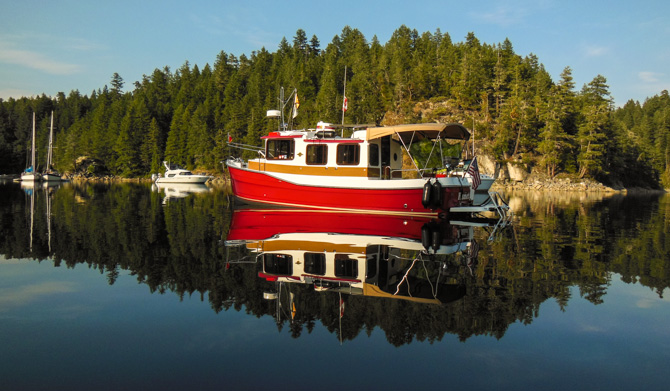 Grace Harbour's inner bay, where we anchored, is surrounded by forest and is almost entirely landlocked. We enjoyed a pleasant dinghy ride around the harbour, met a few of our neighbors, grilled some fish for dinner, had a few stimulating games of dominoes and watched a beautiful sunset grace the harbor.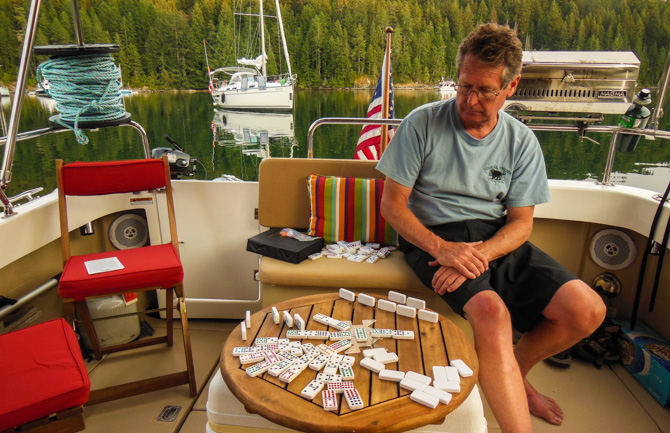 Two new items this trip out, we bought a set of new, wood, folding chairs for extra seating in the cockpit and we added a spool with line for stern tying. Another Ranger Tug owner had made the suggestion to attach it to the bimini railing and it works perfectly there, can't wait to try it out.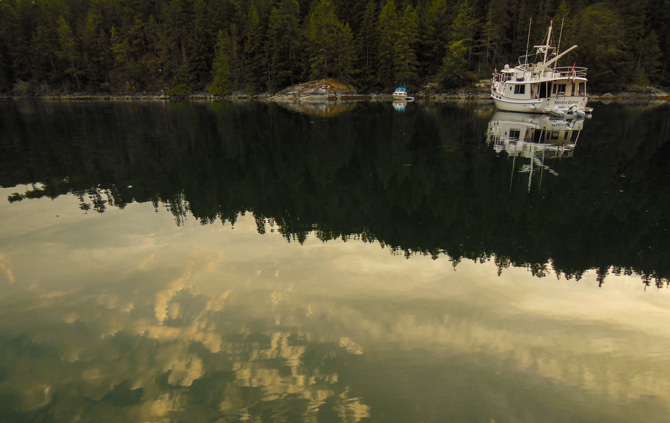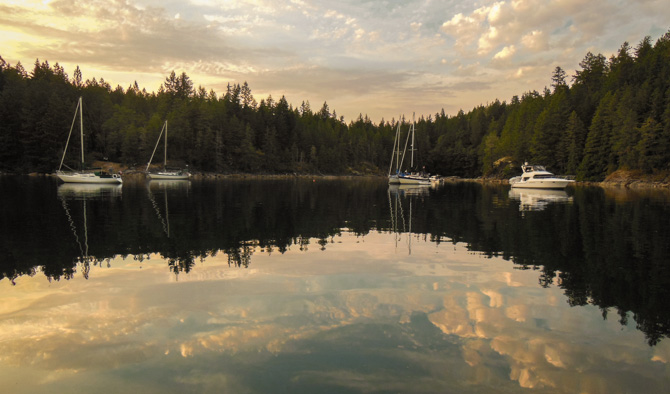 Grace Harbour was a photographer's dream subject tonight.