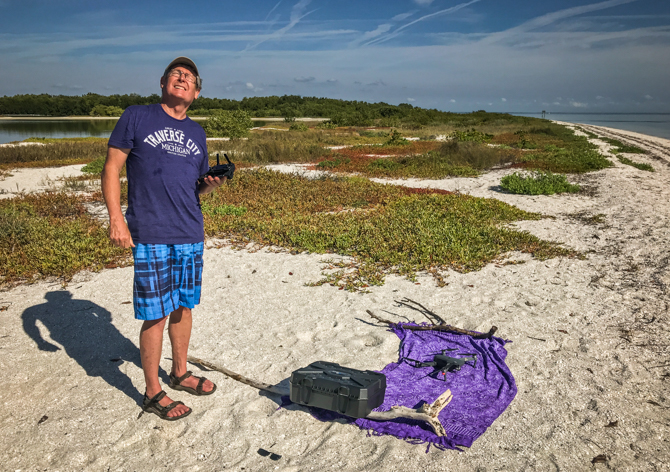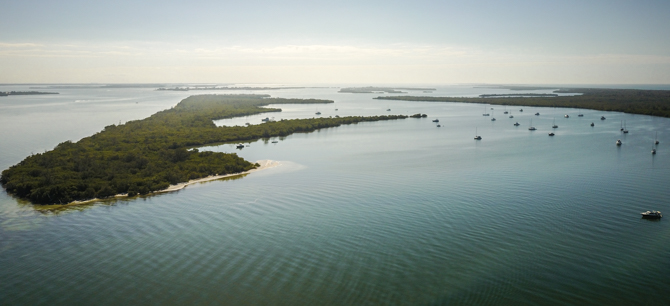 All Serious Boaters in the Gulf Coast Area
Know About Cayo Costa State Park –
After a month in Fort Myers, Florida, we are finally pushing away from the dock. The next few days we will be headed to Punta Gorda for the 2018 Southwest Florida Ranger Tugs / Cutwater Boats Rendezvous. But first, we headed to Cayo Costa State Park, a beautiful barrier island featuring a nice anchorage with room for all. In addition, boaters can dinghy to to dock of the park to hike or take a short shuttle ride to the beach on the Gulf Coast. A gorgeous beach awaits those that visit, also providing boaters a chance to get off their boats to exercise and stretch their legs a little. If you go early in the morning, you may have a better chance of finding some nice shells on the beach. If you don't have your own boat, there are several ferry boats out of Punta Gorda, Captiva, Sanibel or Bokeelia that shuttle people back and for for the day.
While at anchor at Cayo Costa, we thought we'd use this as an opportunity to practice with the drone… over water. We bought the drone last fall and have been nervous about flying it over water. Jim has practiced over land, while at home, now it's time to bite the bullet and see what he can capture above this beautiful island paradise.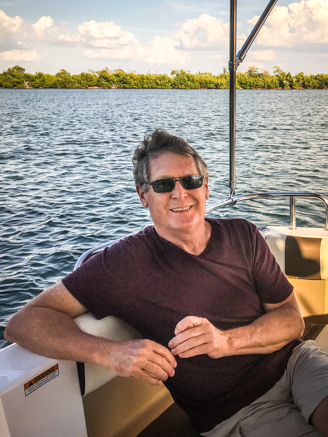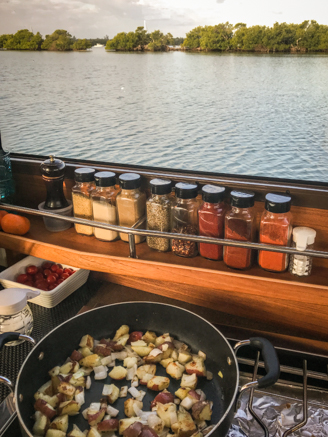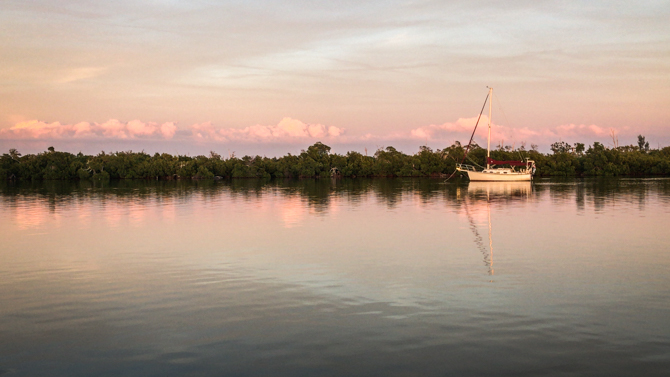 The sunsets are a boater's dream at Cayo Costa!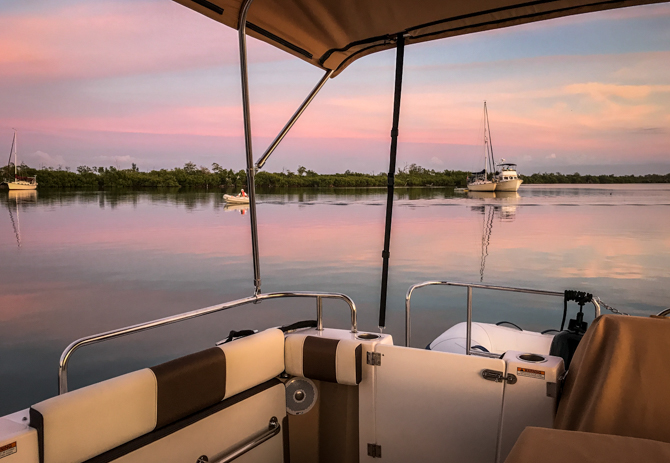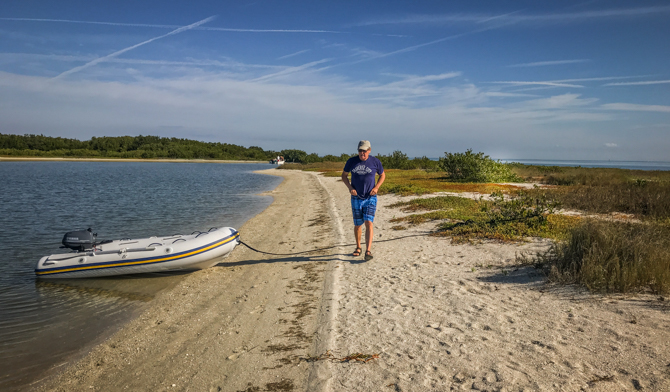 Captain Jim is pretty excited for his first over the water drone practice.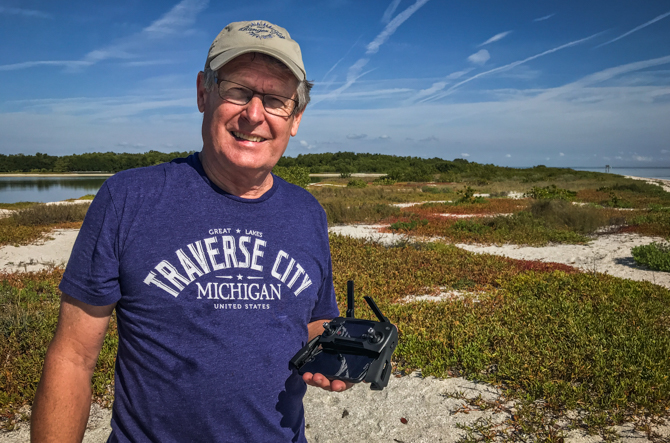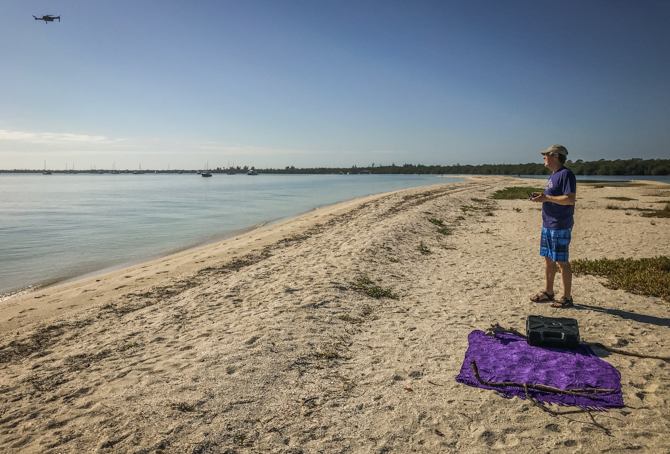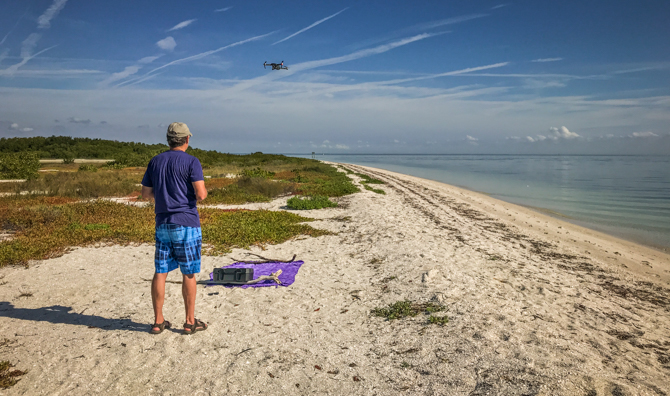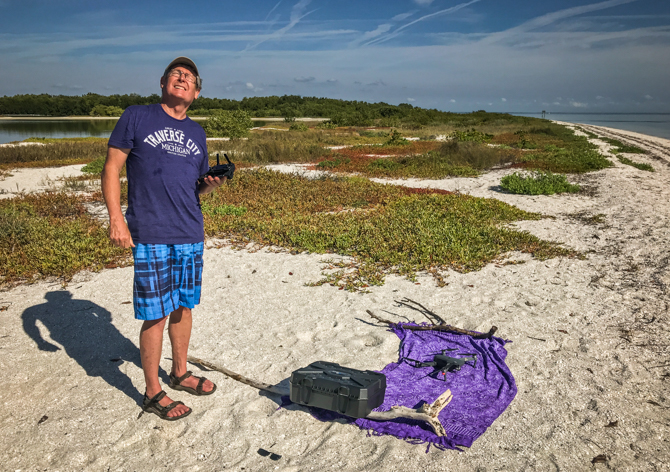 A little shaky, but here's our first drone video.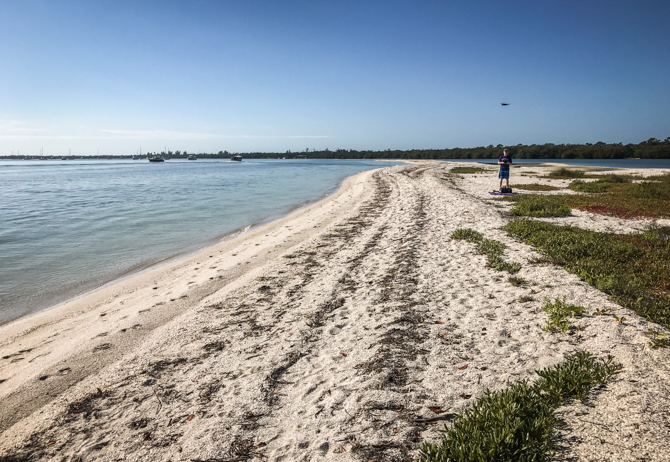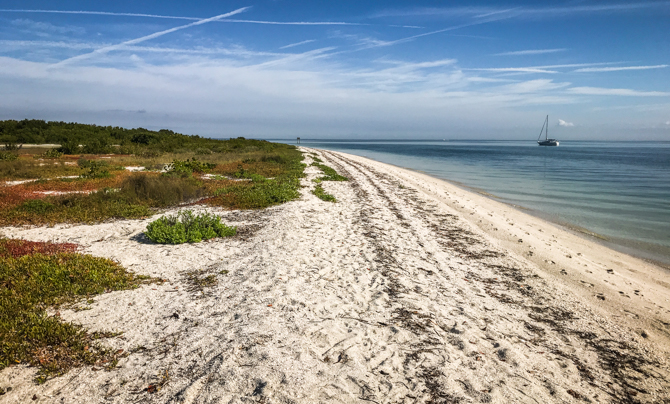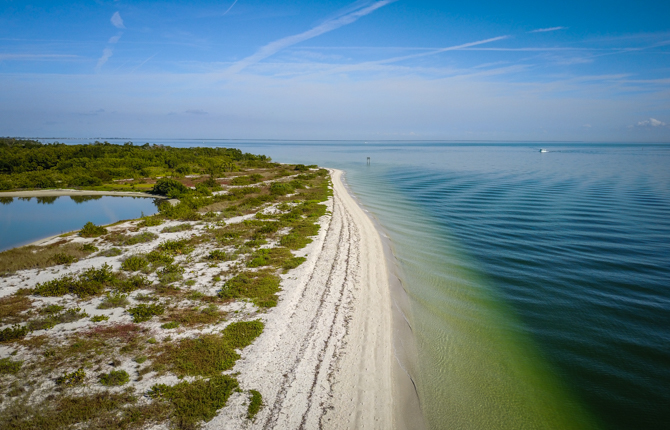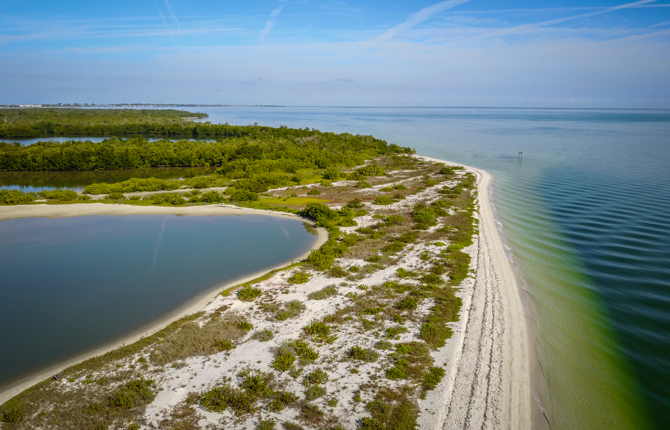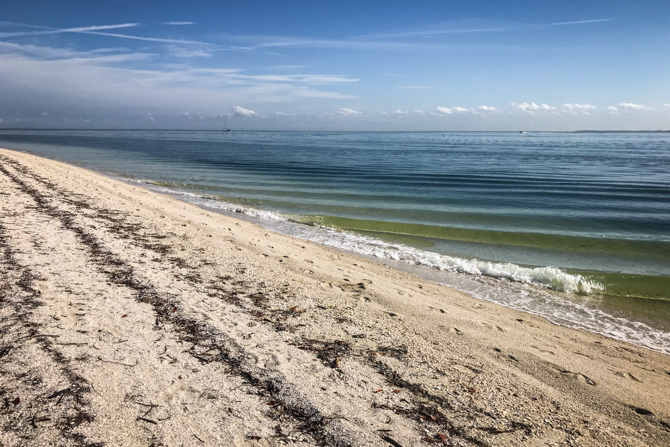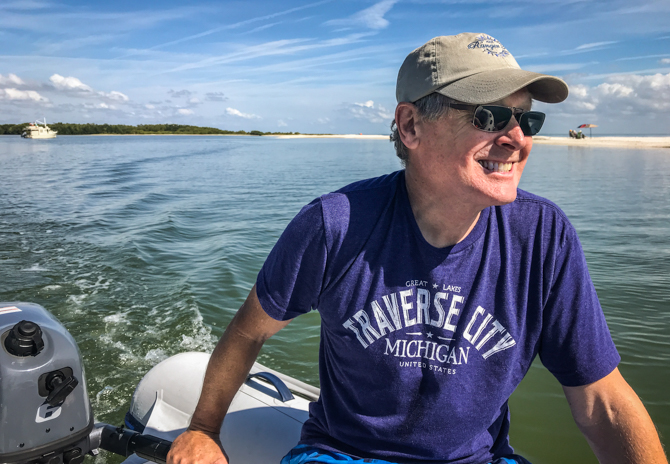 After a successful mission, the captain and assistant are headed back to the boat for a well-deserved refreshment and maybe a nap.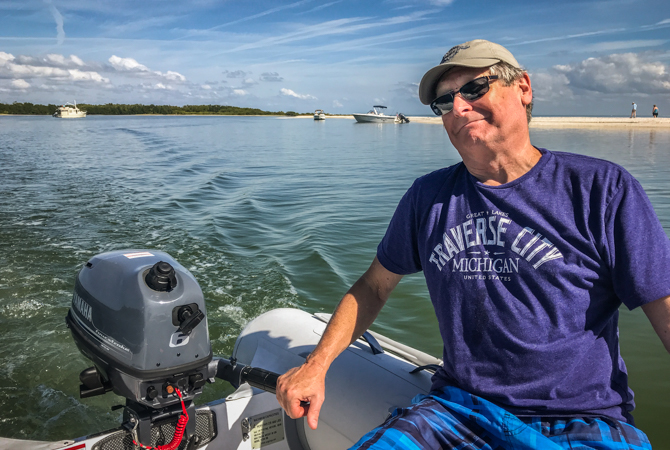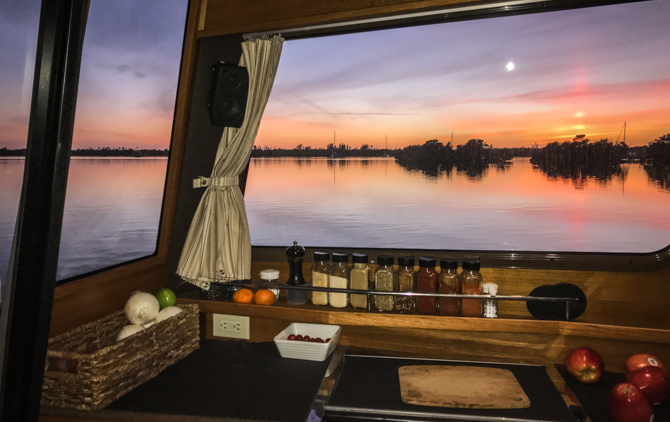 Have we told you how much we love the windows on our new Ranger Tug R29S? We think it is one of the features that surprised us AFTER we bought the boat.