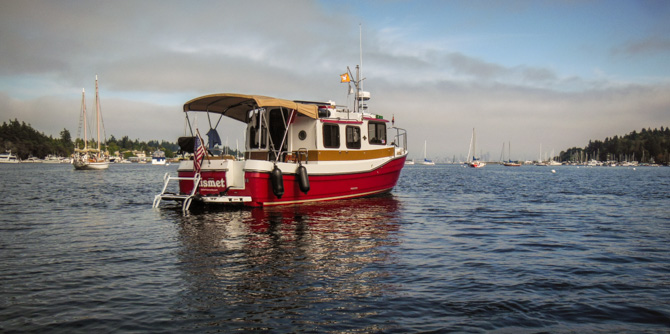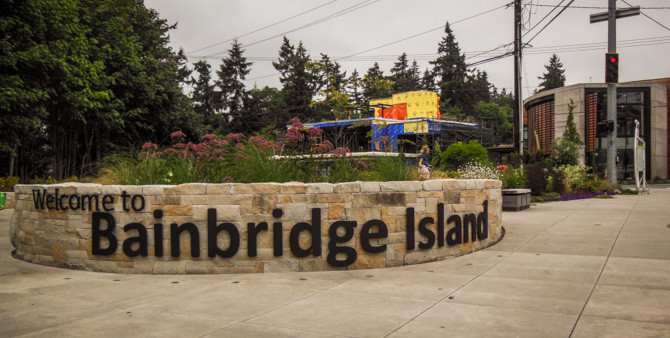 Bainbridge Island sits north and west of downtown Seattle – the Eagle Harbor anchorage was our choice for one night on the hook.
On a clear day, you can plainly see Seattle's skyline from the Eagle Harbor Anchorage, eight miles to the east across Puget Sound.
City of Bainbridge Island is home to Eagle Harbor, which can be a little confusing. Kind of like New York, New York but in this case it's Bainbridge Island, Bainbridge Island! Eagle Harbor juts in from the east shore of Bainbridge Island opposite Elliott Bay. It is two miles long and affords excellent anchorage in 30 to 39 feet, muddy bottom.
After finding a suitable spot to anchor, we dinghied to the city dock so we could explore town, this being our first visit by boat. We were fortunate in that just a few months before our arrival the brand new Bainbridge Island Museum of Art opened its doors. We were able to tour the museum's, well put together, inaugural exhibit.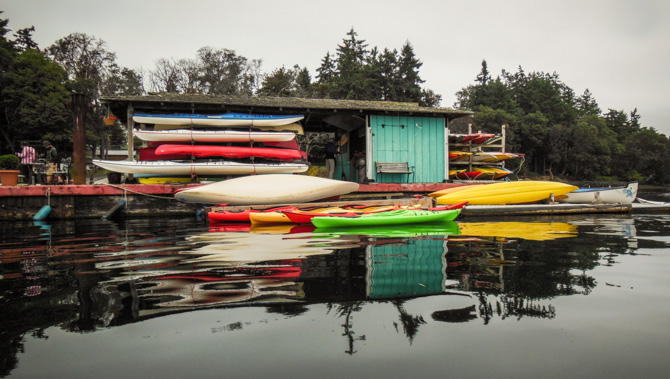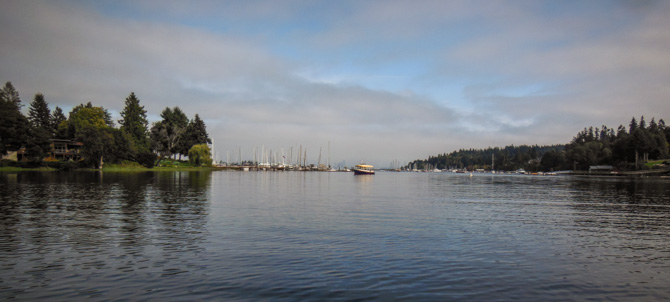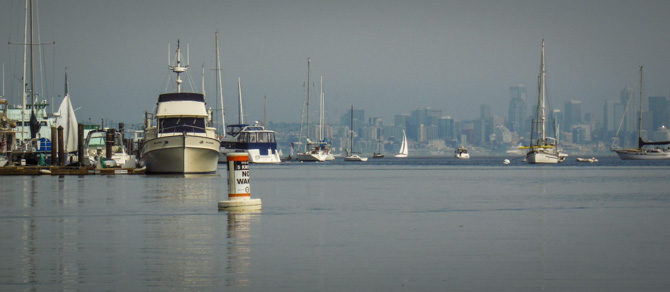 We got a big laugh out of this shark mooring ball. Someone has a great sense of humor.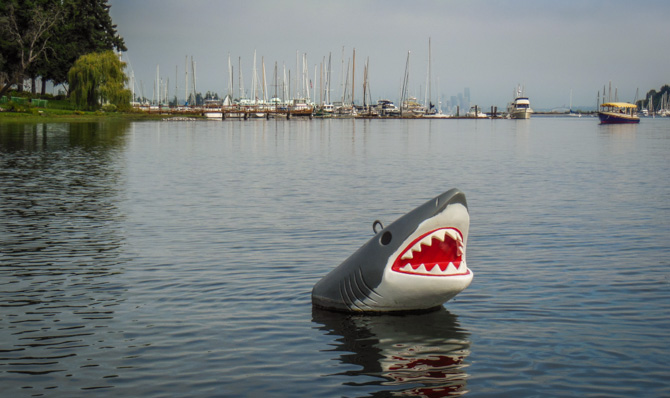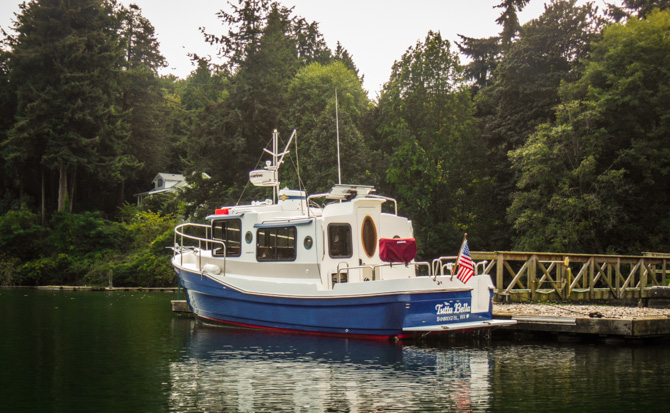 The Ranger Tug (above) must have been a very early edition of the 25-foot model, it was docked not far from our anchorage.