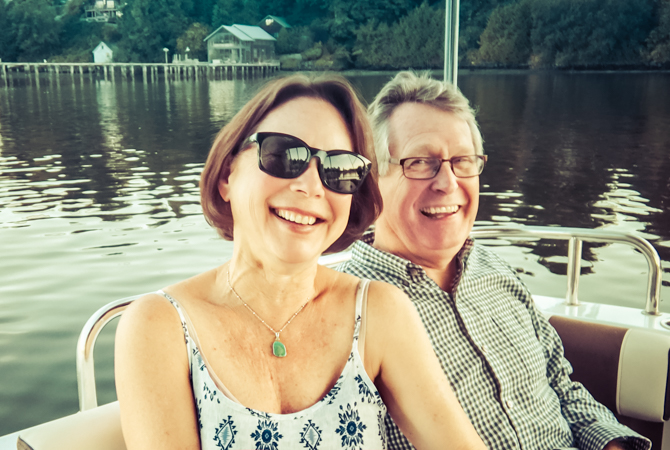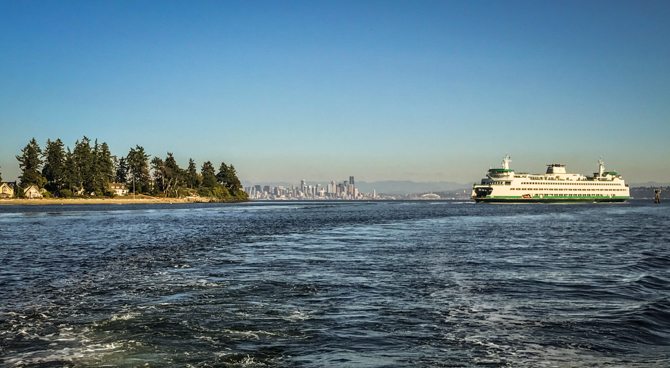 Eagle Harbor Was the Perfect Backdrop for
Celebrating 25 Years of Marriage! –
Kismet is still hanging out in Puget Sound, across from Seattle. On this day we specifically choose Eagle Harbor for a romantic anniversary dinner and night swinging on the hook.
Ever since our 2016 trip to Desolation Sound and the Broughton Islands, Jim has been promising me a romantic slow dance on the back of our boat. One night, during that trip in 2016, while anchored in Laura Cove (Desolation Sound), we observed a very romantic evening unfolding on a small sailboat off our starboard side. Long, deep conversations and laughter took place on the bow of that boat all afternoon over wine and relaxing music. It was followed by a very romantic slow dance in the cockpit under the moon and twinkling stars. we were mesmerized and it became another thing to add to our ever growing bucket list.
With the lights of Seattle looming in the distance,
we celebrated our 25th floating on salty water.
More than appropriate for the crew of Kismet, as we love being on the water. Later, under the stars and dark midnight blue skies, we enjoyed a quarter of a century milestone by listening to music and slow dancing in the cockpit of Kismet. We reminisced over cocktails and took stock of our blessings and all the good things that have brought us back to the Pacific Northwest, Seattle, old friends and, of course, our new Ranger Tug. It was one for the books, for sure!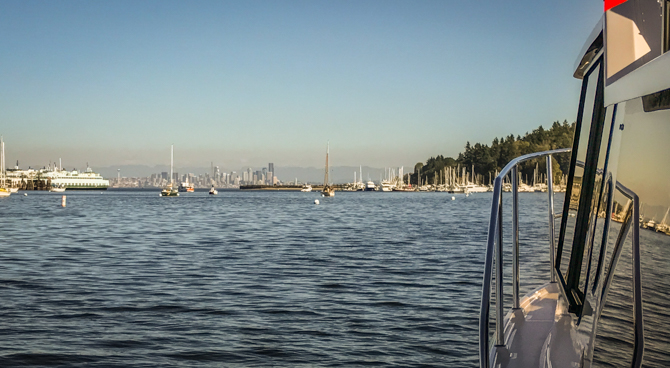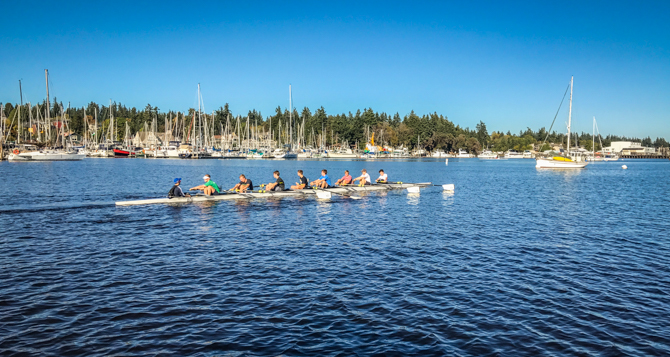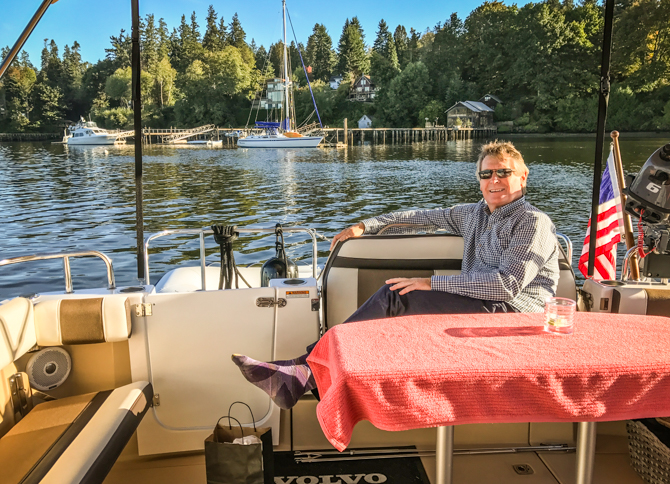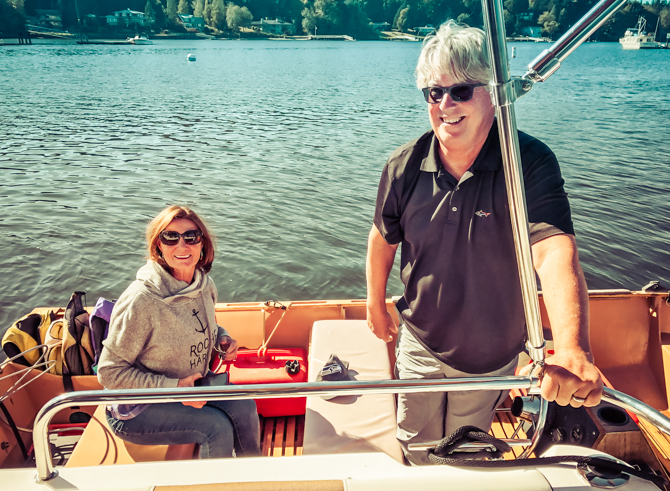 Earlier in the day we were able to arrange a rendezvous with boater friends we met in the Broughton Islands during our trip there in 2016, Scott and Patti, on Hotel California. They live in this area and brought their skiff over to us to take us to lunch.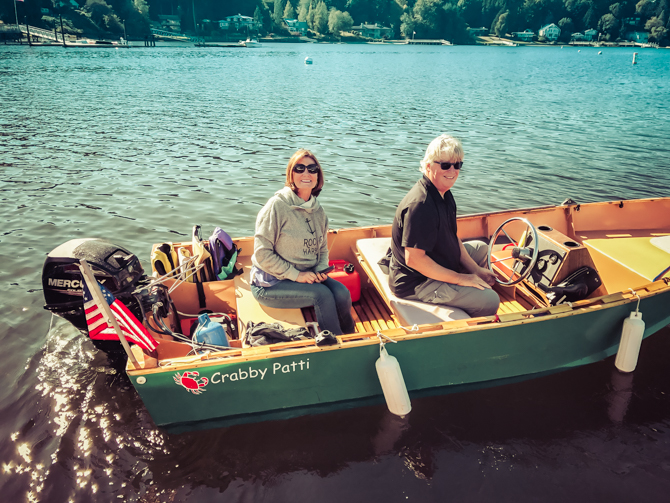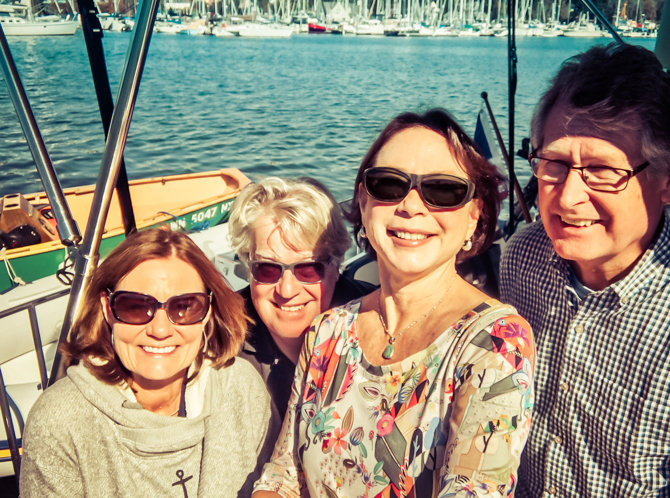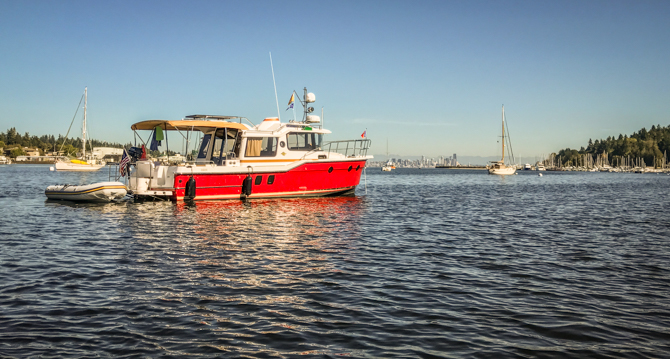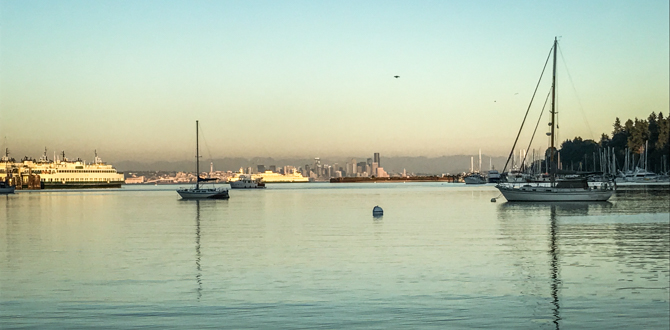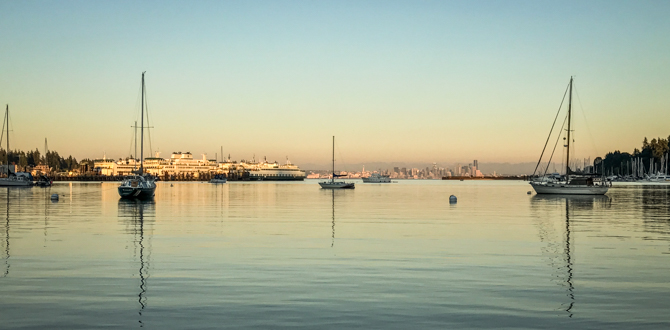 On this night, in Eagle Harbor, Jim made good on his promise and I was one happy woman.