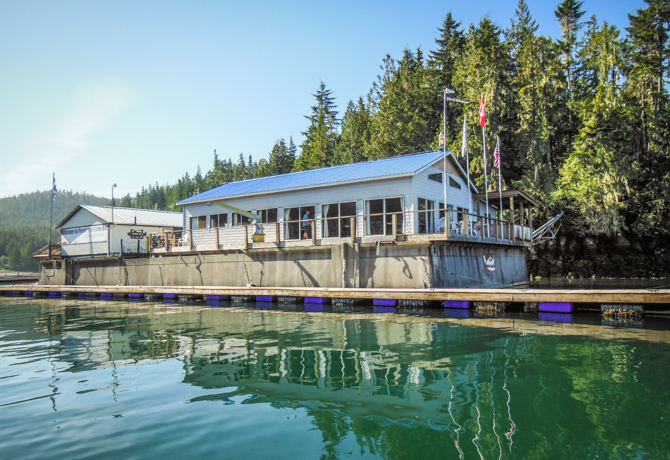 Pierre's Echo Bay Lodge and Marina is Famous
for Their Nordic Themed Feasts –
Less than 2 miles away from the previous nights anchorage in Shoal Bay sits Pierre's Echo Bay Lodge and Marina. We arrived early morning for a 2-day stay. Before making our way to our assigned slip, we stopped at the fuel dock to top off our tank. This is a chore we prefer to do on the way into a marina. That way, when we leave early morning, we don't have to wait in line at the fuel dock. After coming out of the wild, with several days spent watching for bears, whales and eagles, we found ourselves, once again, immersed in a busy and unique, floating community. Pierre's Echo Bay is well-known, by boaters in the Pacific Northwest, for their central location in the Broughton Islands and the owner's flamboyant nordic roots. Owners Pierre and Tove Landry have created a haven for boaters in the Broughton Islands with a decidedly nordic flare, a reflection of their native roots.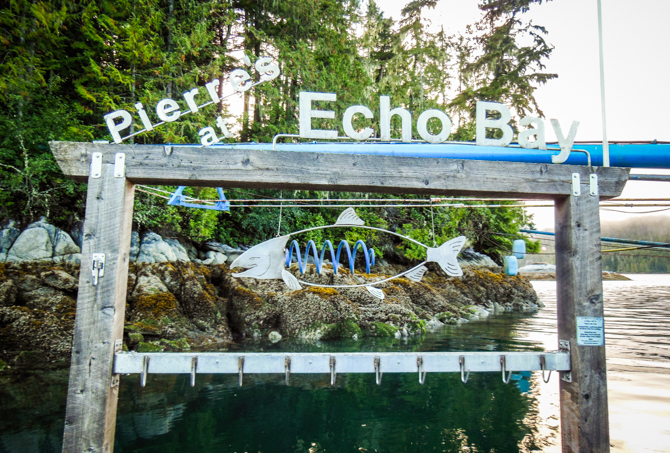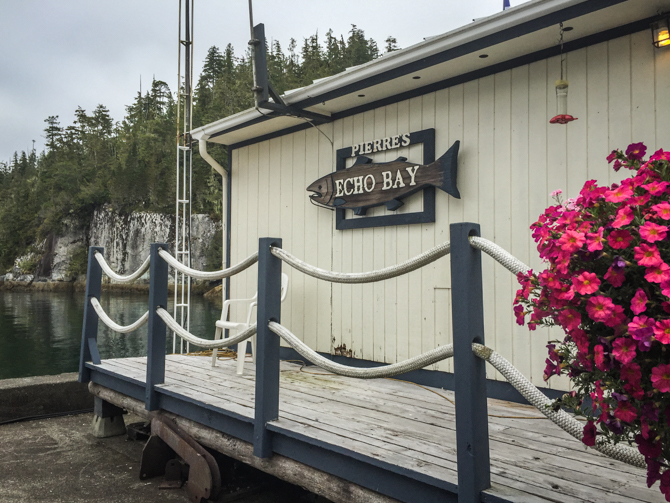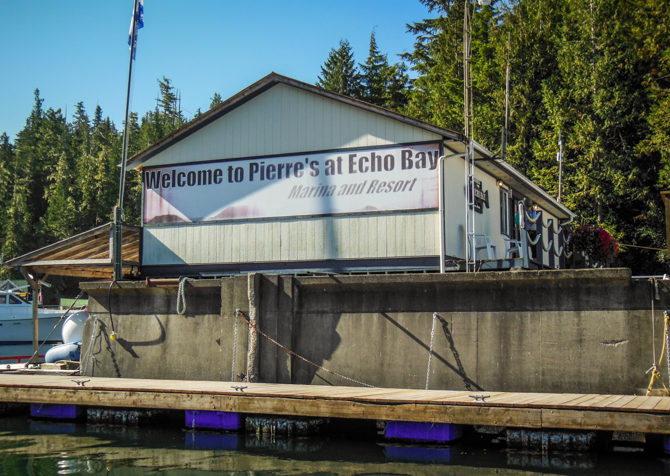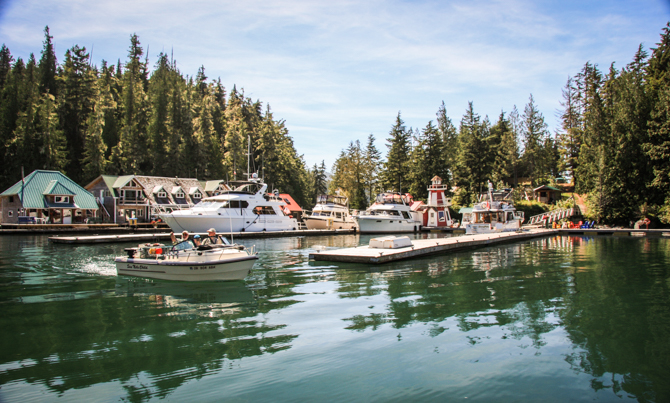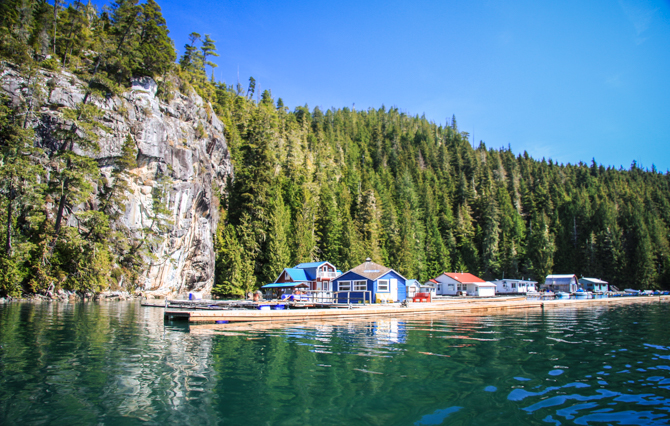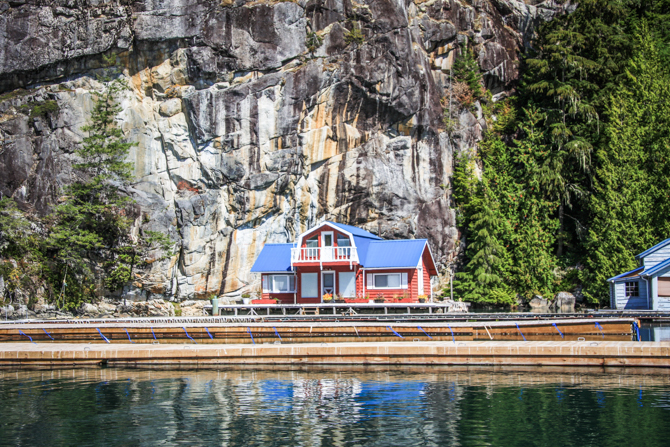 There is a string of docks opposite Pierre's Echo Bay. They are cabins available for rent to those flying in and out of Echo Bay.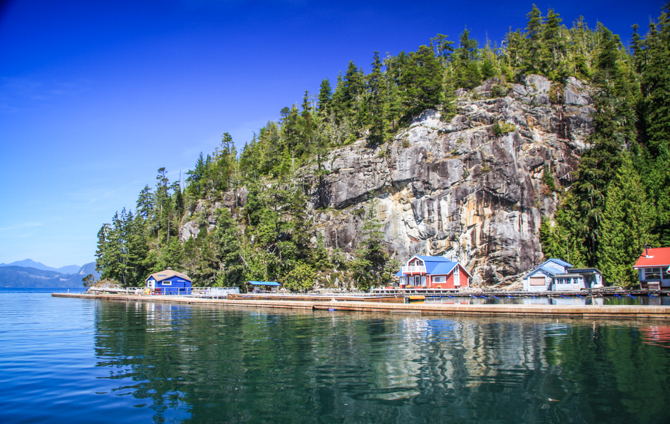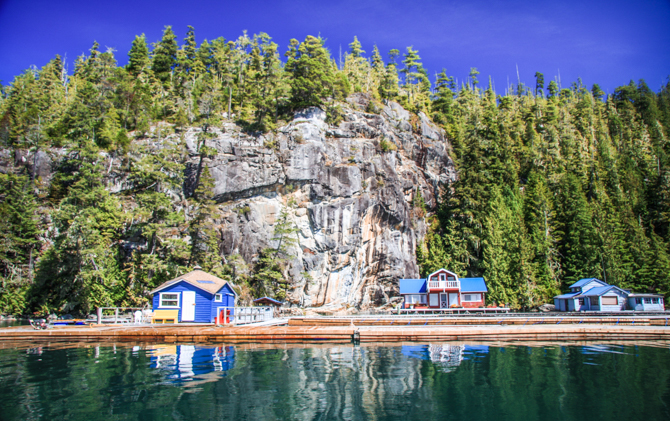 Cruising Guides for the Broughton Islands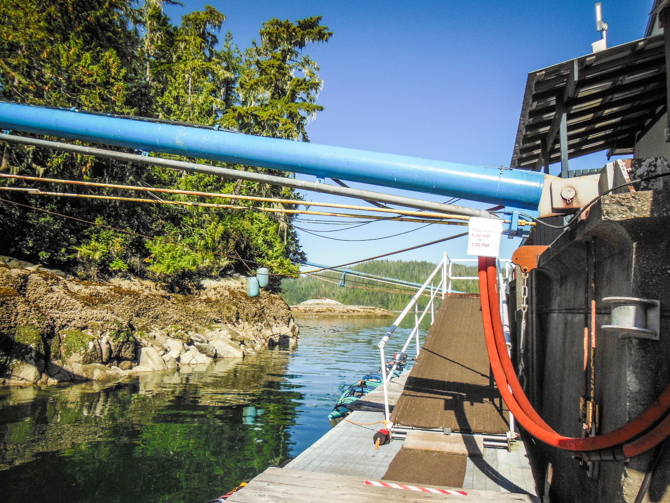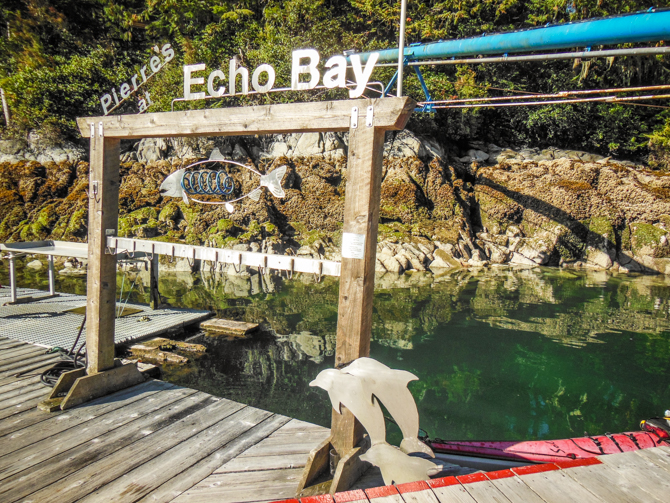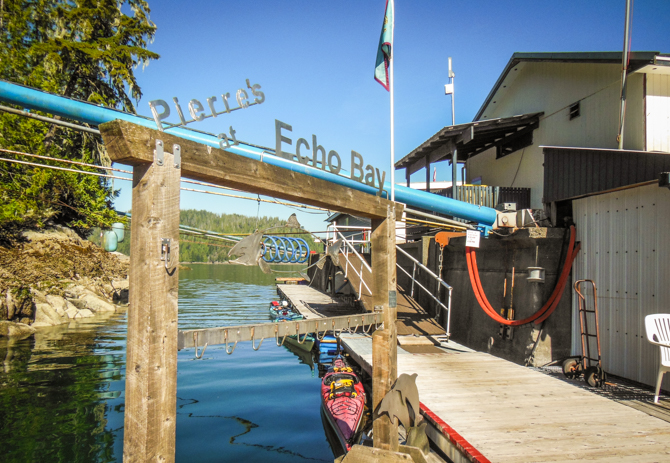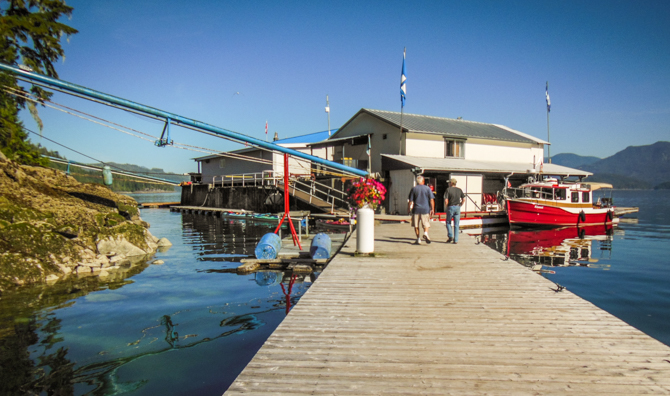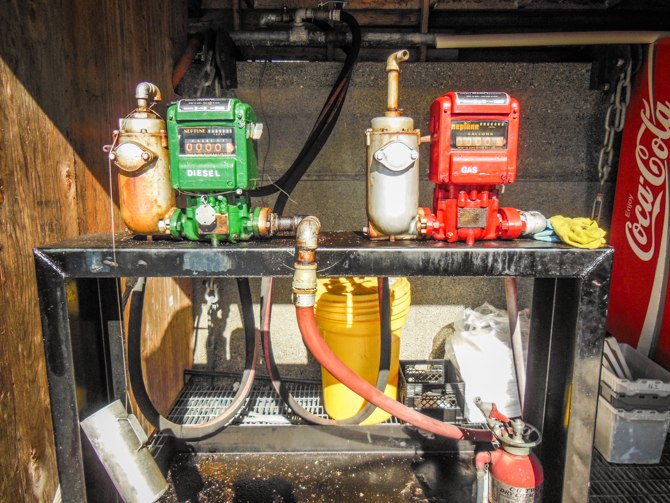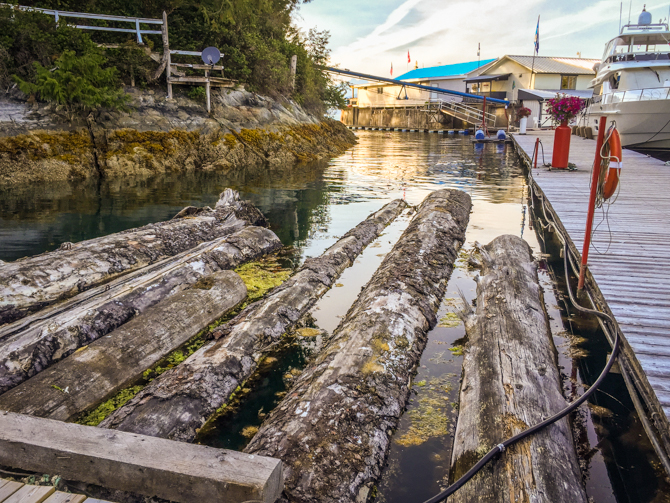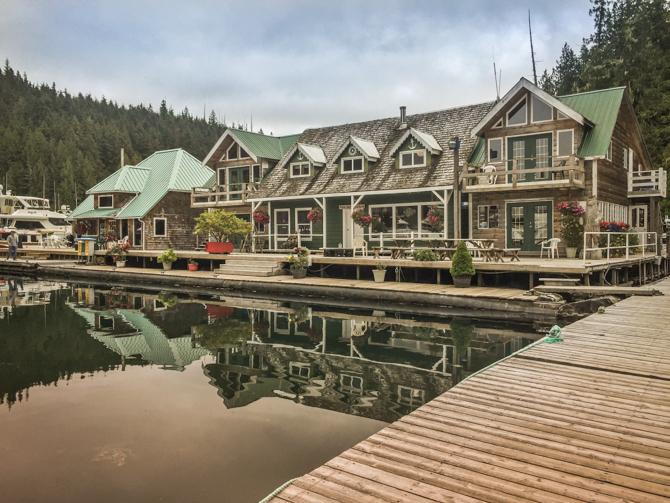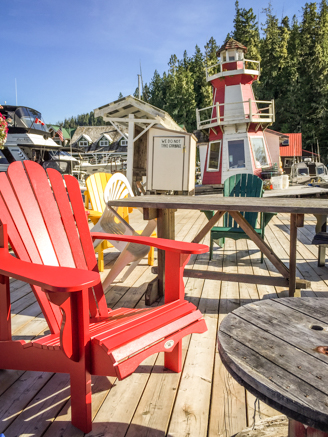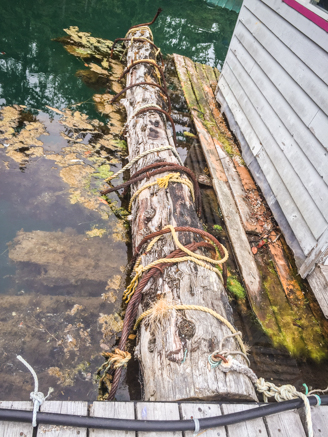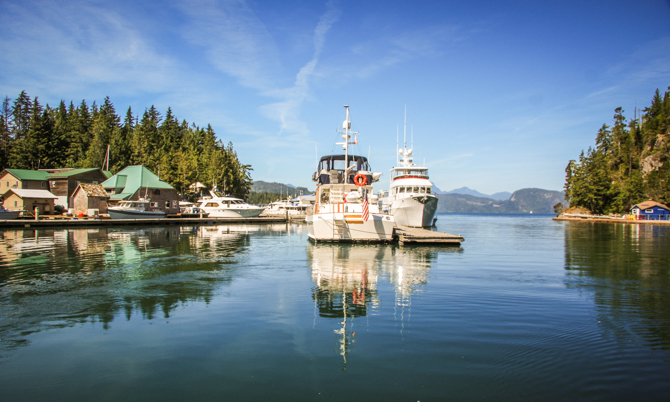 A Surprise Reunion with Friends Who we Traveled with in Canada Years Ago
Once docked, we set out to explore, walking the docks to see what boats were present. When boating in the Broughton Islands, it's not unusual to run into at least a few boaters you've met at other floating communities. Later while we were sitting on the dock, during Happy Hour, we were surprised by guy who quickly walked up to us in an extremely friendly manner. A moment or two later, after he eagerly greeted us with a big smile, we recognized Tyme. He and his wife, June (below), owned Circle T, a Ranger Tug when we first met them in Ganges, BC, during our first Ranger Tugs Desolation Sound Cruise. They now own a 48' Selene, Marmee. We were invited over to their boat for a visit after dinner to catch on both of our boating adventures. We had a great time, lots of boating stories and laughter. Being reunited with old friends was certainly a highlight of our stay at Pierre's Echo Bay.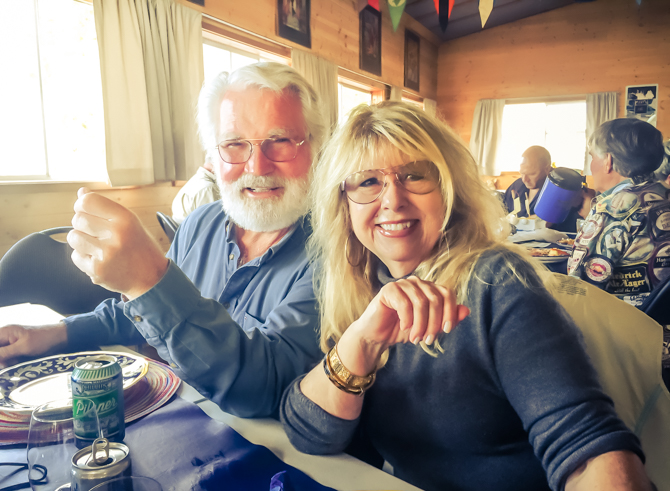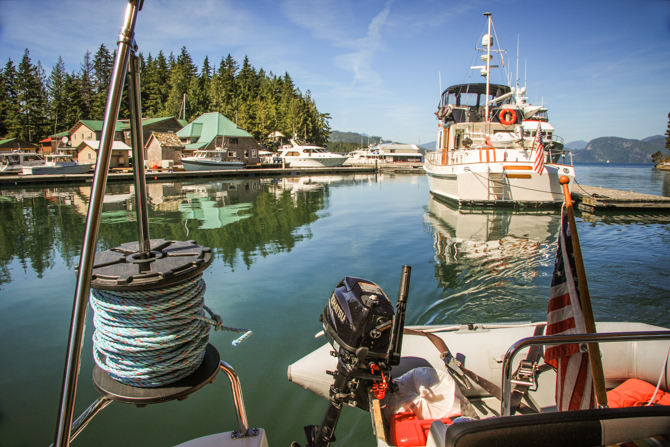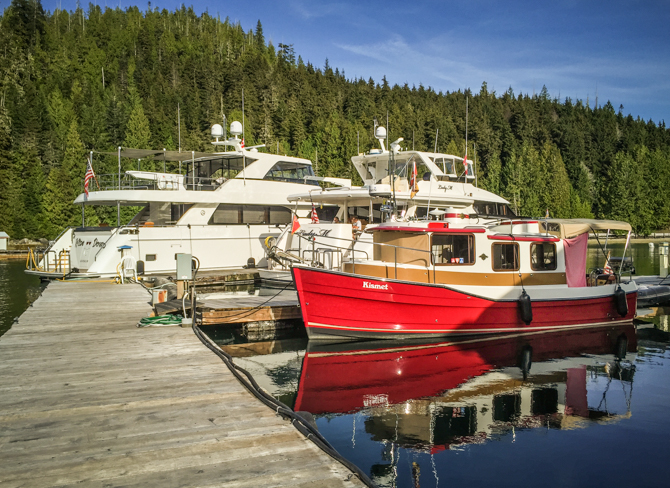 Lots of personality radiates from the little buildings and floats tied up to this floating community.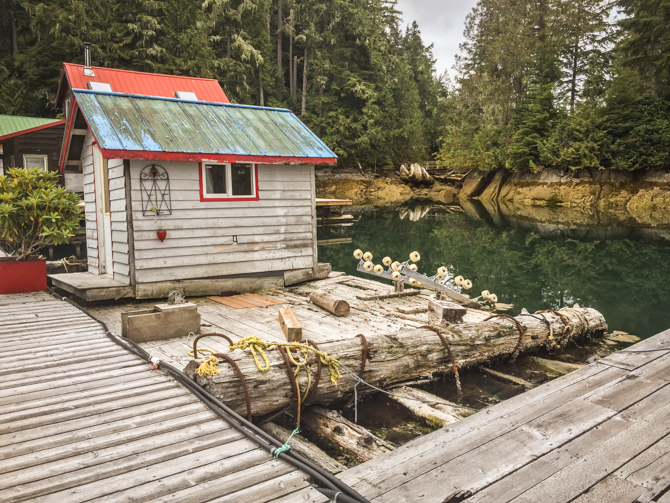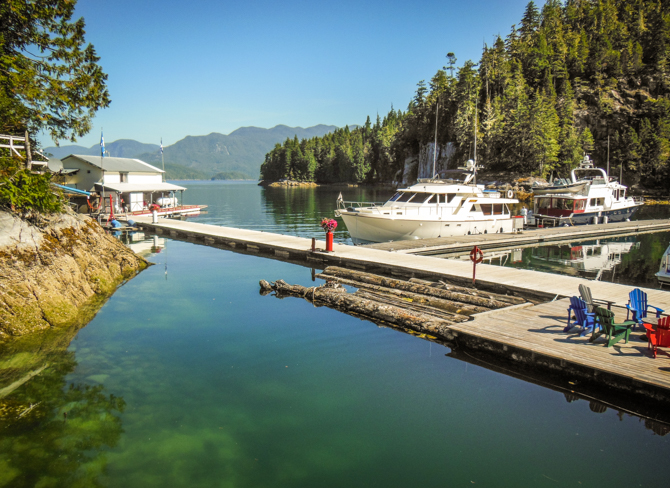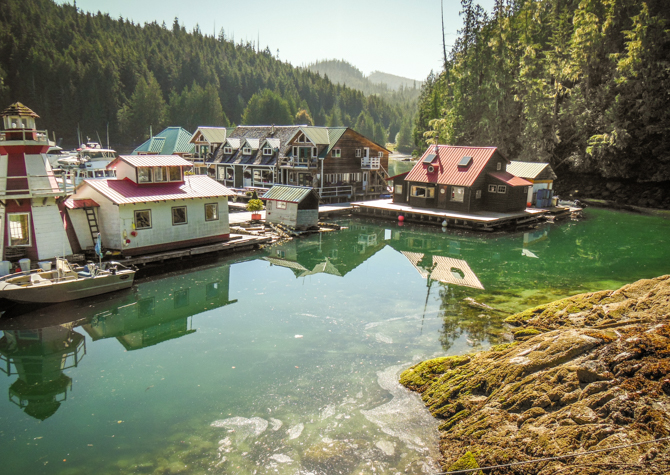 We love to share info about boating in our books…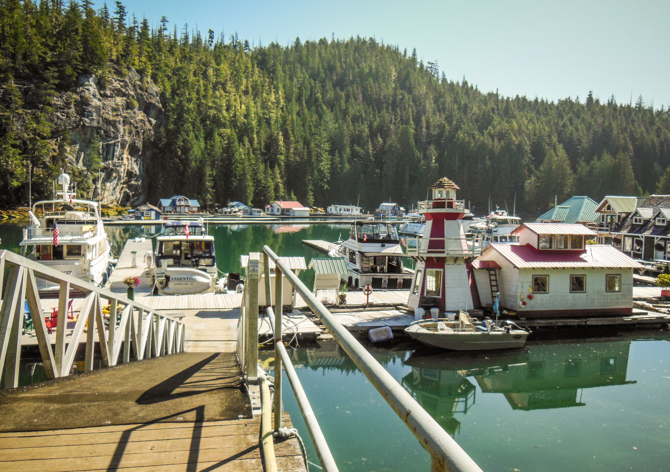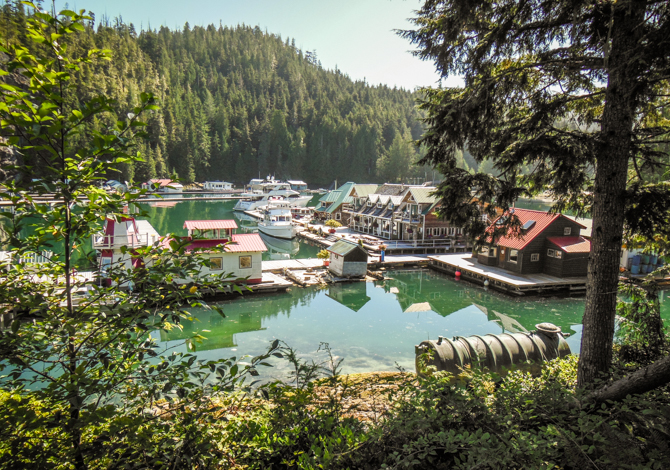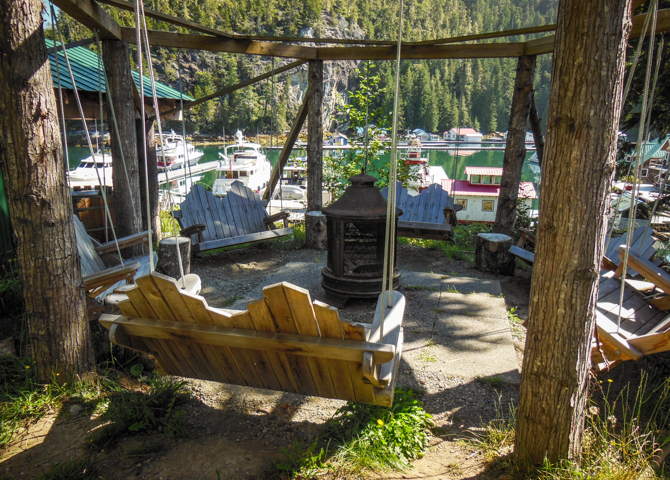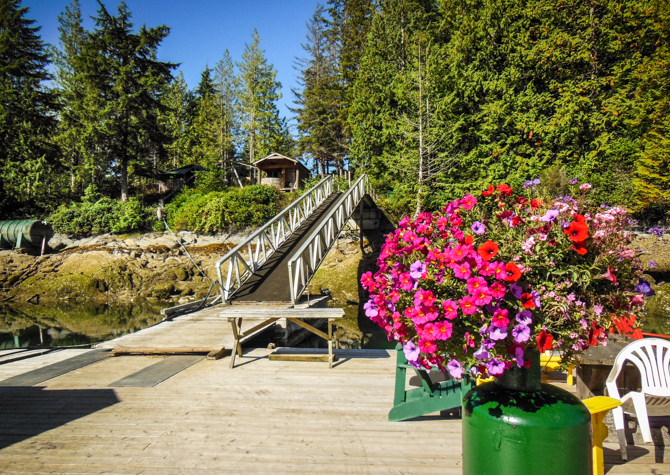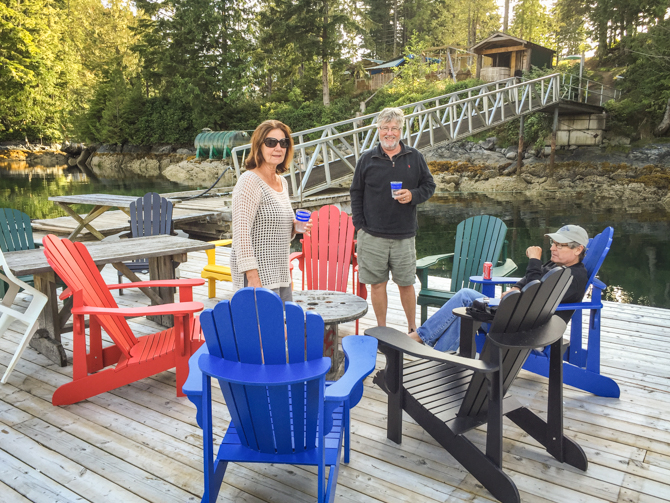 We settled in for Happy Hour (above) with new acquaintances, on California Dreaming.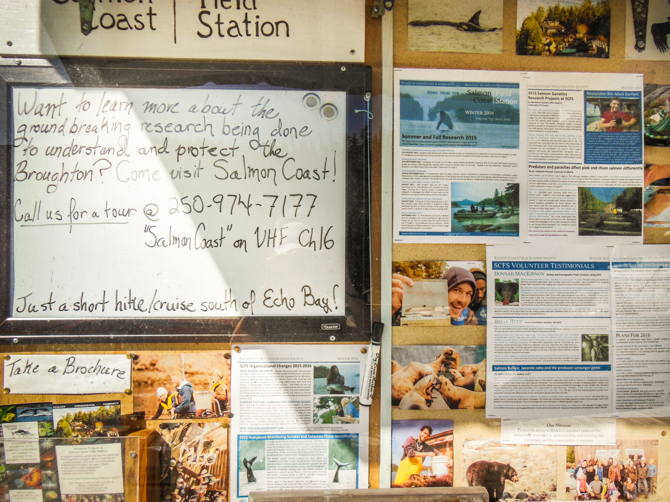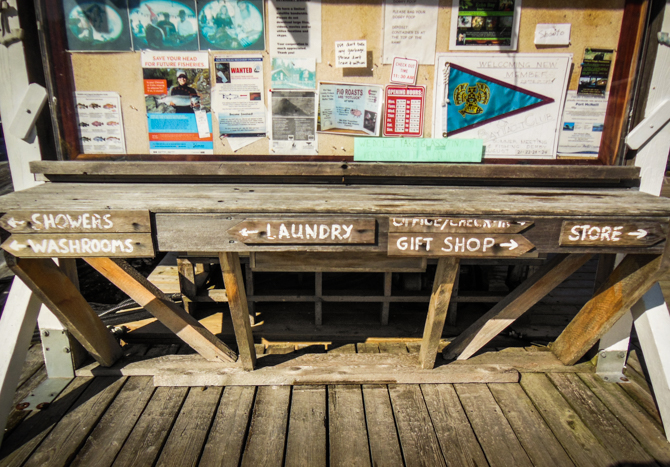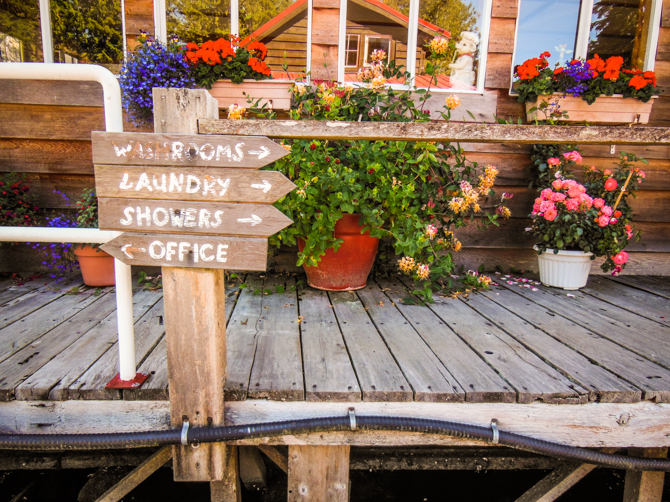 Colorful signage at these little floating communities are rich with humor and definitely worth the time to make note of.