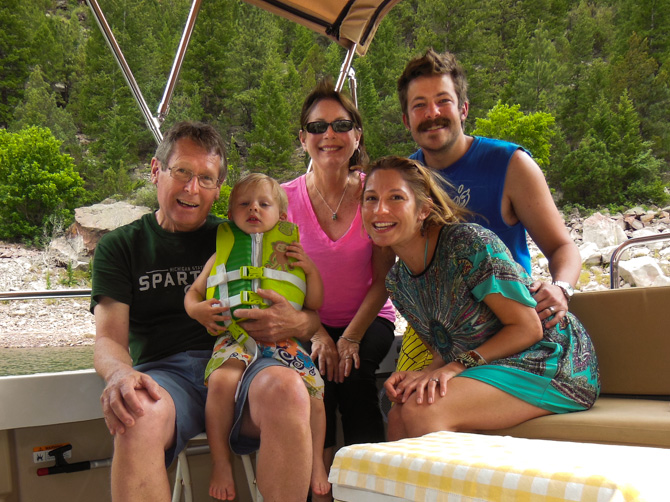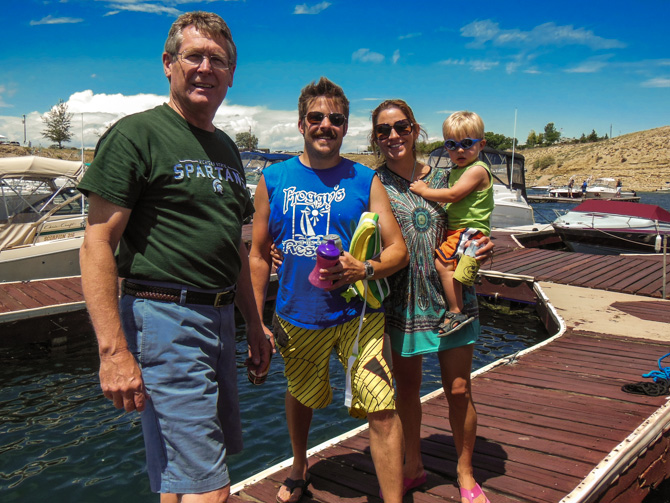 Family Cruise – Flaming Gorge Reservoir
A year ago we promised our nephew and his new wife Heather that we'd rendezvous with them during our Flaming Gorge trip, it would also be the first opportunity we've had to meet their young son, West. Even though there were a few glitches in the plan just before the appointed time, it worked out and mid-Saturday morning we met them as they made their way down the dock to our boat. We had been out in the gorge a couple of days and returned to the marina to meet them.
Even though the weather looked a little iffy, we shoved off the dock shortly after their arrival. Not long after we made our way into the first of the canyons in the gorge a very windy storm moved through the canyon producing white caps and a heavy downpour. We were all safe and dry inside the cabin of Kismet. The storm was short lived and not long after the sun reappeared. We enjoyed a pleasant afternoon cruise through the canyons and stopped for awhile to anchor while we relaxed and entertained West in the cockpit.
Andy, Heather and West didn't stay on the boat. They brought all their camping equipment and stayed the night at the campground located right next to the marina we stayed at.
Meeting up with family while cruising… awesome.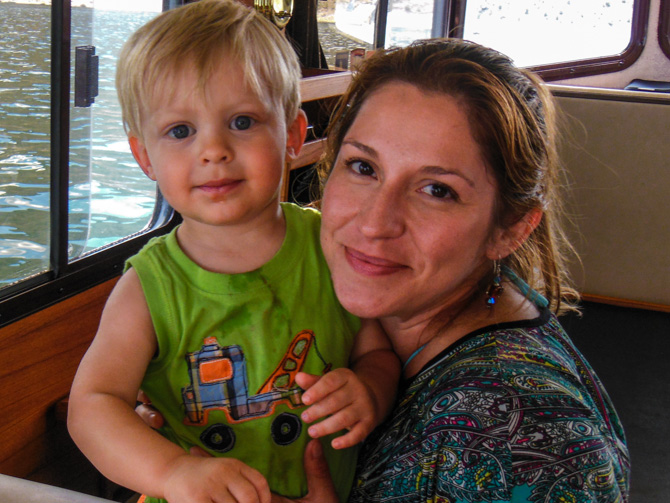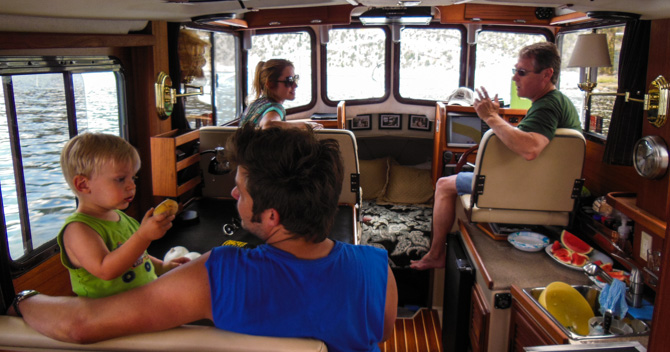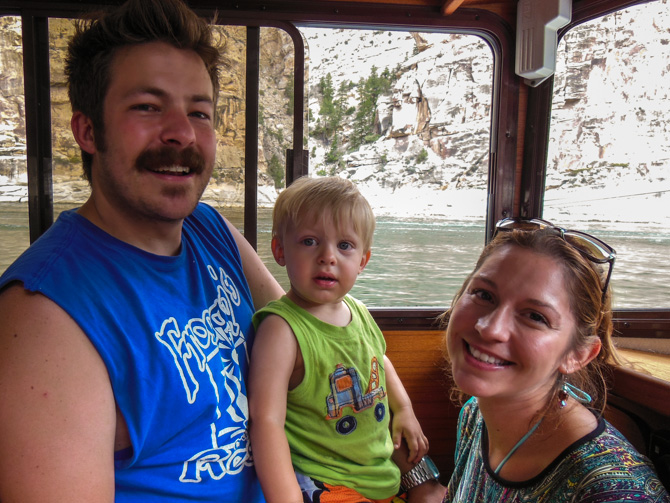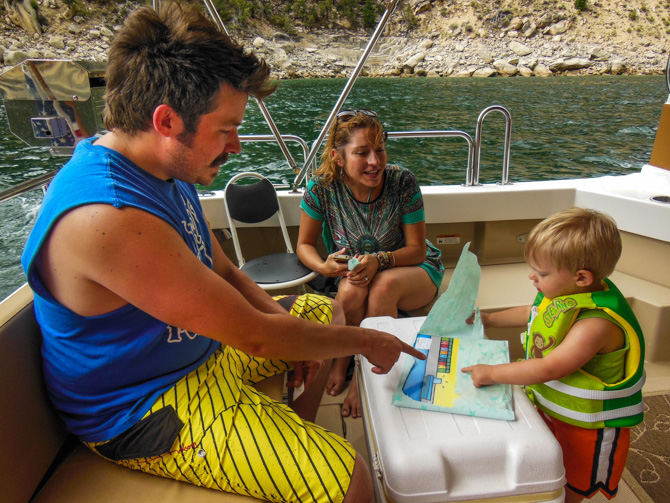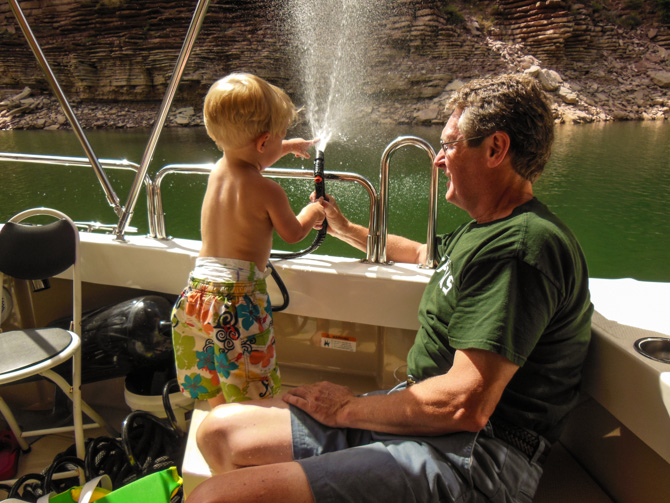 West was intrigued with the spray of water produced from the hose on the back deck.