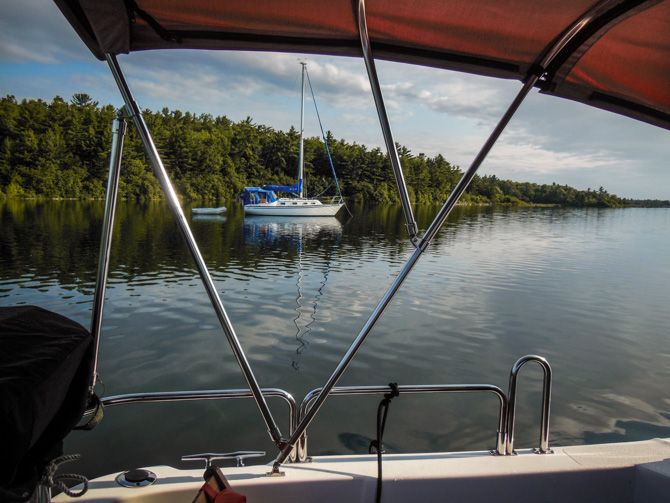 After launching the boat in Spanish, we decided to anchor at Eagle Island.
There we spent most of the late afternoon and early evening organizing and storing stuff on the boat. Since Jim organized the rendezvous, we have boxes and boxes of ditty bag items, printed agendas and books to stow on board. We finally found a home for everything and were able to relax on the back deck to enjoy the last remnants of the sun setting behind the island.
Eagle Island, which is 2.25 miles in length, has a large open bay, but we found it to have good protection and anticipated our first night swinging on the hook in the North Channel. Our plan, as always it seems, is to cruise to a few familiar anchorages and investigate a few new ones and finally arrive in Little Current for the 2014 Ranger Tugs/Cutwater North Channel Rendezvous. A four-day event for Ranger Tug and Cutwater owners.