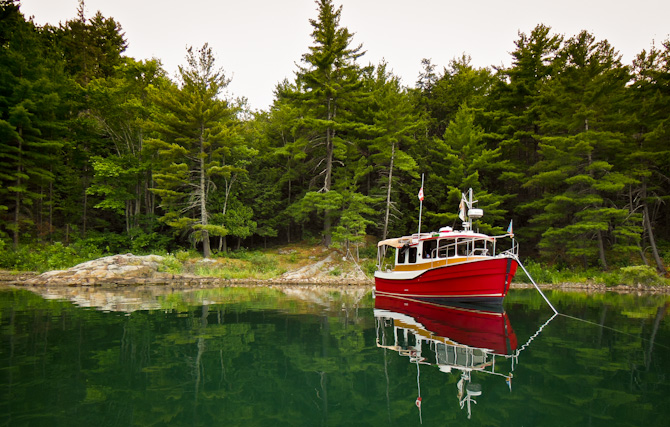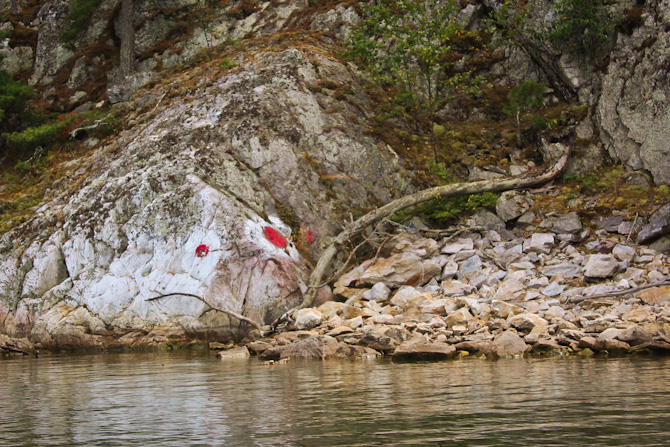 Lots of Room in Marianne Cove Tonight!
On our way up Baie Fine, we saw this marker on shore (above). It's a marking for the red buoy – the channel through this area is so narrow they had to mark it on the rock instead of a red buoy.
On this day we chose to try a new anchorage (new to us) at Marianne Cove. We've anchored at the Pool (located at the furthest end of Baie Fine) before and enjoyed that area, but we've heard so much about how well protected and beautiful Marianne Cove is, we decided to stop short of the Pool and try something new. It's a favorite of cruisers in the North Channel.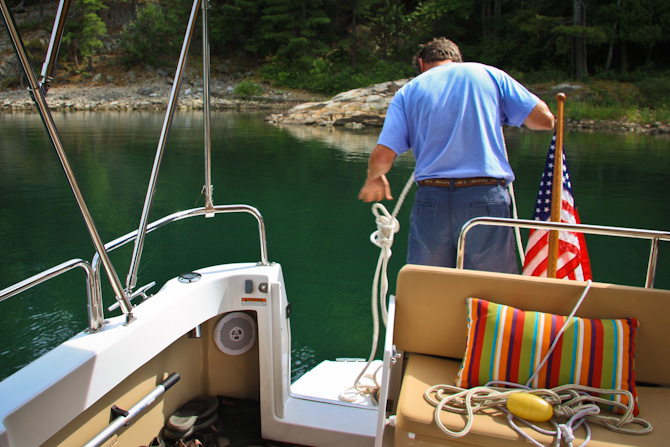 Jim is preparing the long line he'll soon tie to a tree on shore behind our boat. Stern tying takes some time, but well worth the effort in the end. By the time Jim is done on shore he will have taken the rope, that is looped around that tree, to the dinghy and back to the boat. It will be tied securely to a cleat. To untie we just have to untie the rope on the cleat and pull the line into the boat. That's the easy part.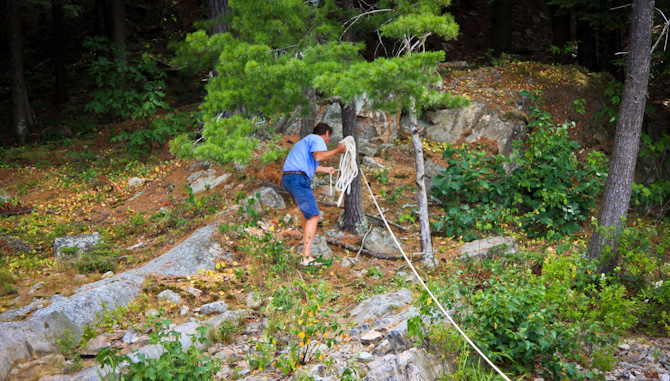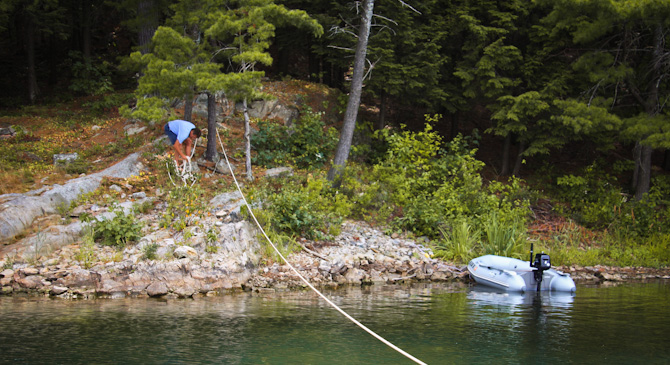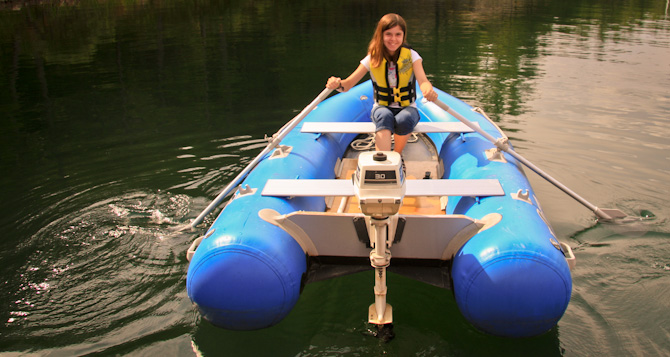 Just after we got our anchor set and line tied to shore, we met Emily (above). She'd stopped by to say her grandparents were also anchored in the cove on the sailing vessel, Ritual. We know Lisa & Fred because we are both members of the Grand Traverse Yacht Club (GTYC) in Traverse City. It's always nice when we bump into boaters we know while on our cruising explorations.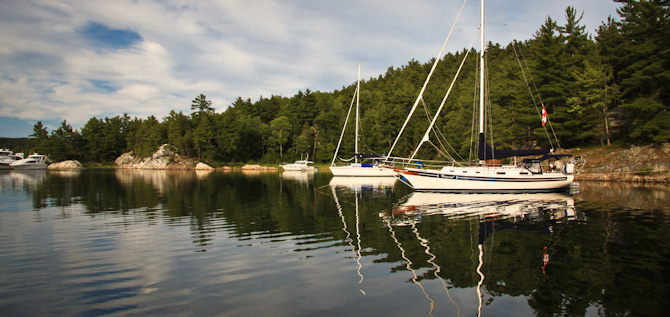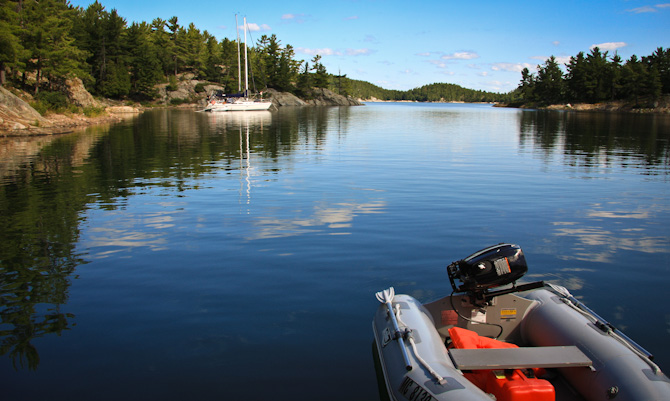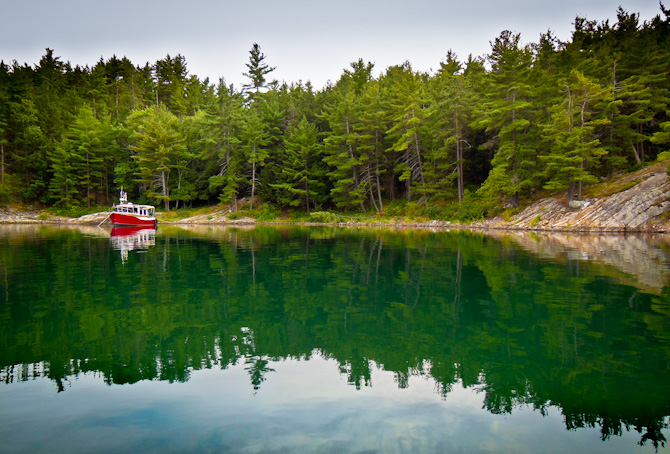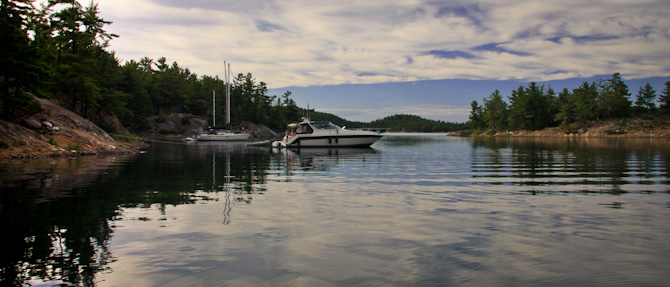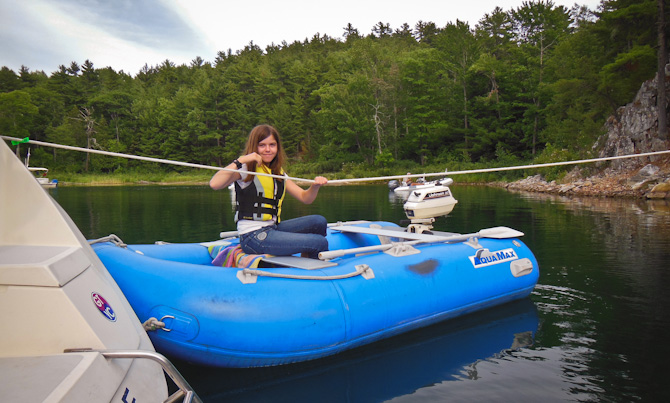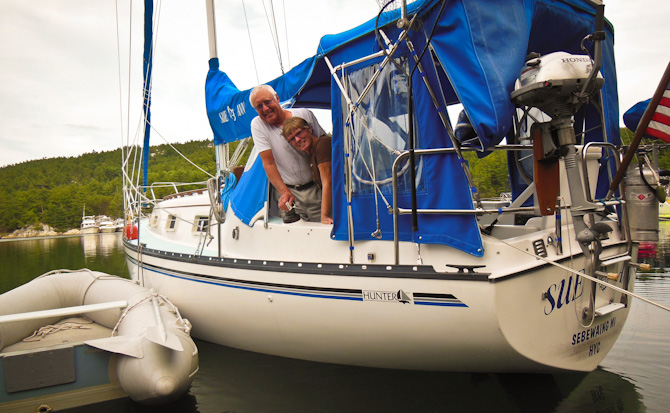 We dinghied around the cove one evening to meet some of the other boaters. We met the couple on this sailboat and had a nice chat. How could you not be all smiles and serenely happy spending the night on the hook in a quiet Canadian cove.