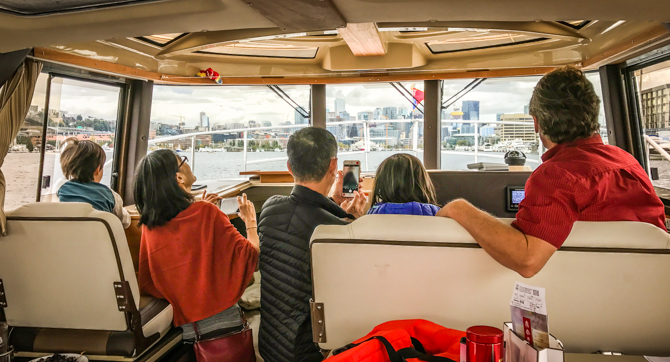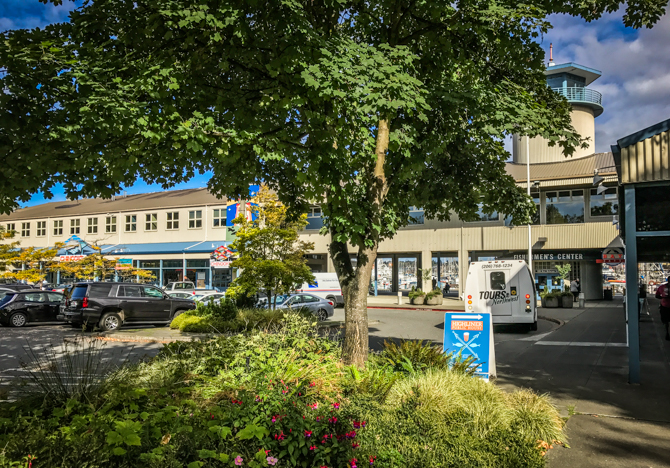 Fishermens Terminal – Not Our Usual Marina Experience! –
We had a real treat today, shortly after we arrived and docked at Fishermen's Terminal. Our good friends, Hsu-Yu, his beautiful wife, Yu-Yen, their son, their daughter and husband and a few grandkids, picked us up to take us for a real Chinese lunch, family style, at Din Tai Fung – University District, Seattle, WA.
We first met the Huang family at a B&B in Seattle when we spent a winter in there in 2006/2007 while waiting for our Fathom 40 to be built. Hsu-Yu and Yu-Yen's daughter, Chien was living there with her mom while Chien attended university. Hsu-Yu commuted from Taiwan. Although there was a little bit of a language barrier in the beginning, our friendship flourished by the joy we felt getting to know each other. We always try to get-together when we are in the Pacific Northwest. One day, in his retirement, Hsu-Yu and You-Yen will visit us in Traverse City.
Hsu-yu ordered all their favorite dishes and we got an excellent sampling of Chinese cuisine. It certainly was a feast and a good way for us all to catch up on the few years since we last met in Seattle area.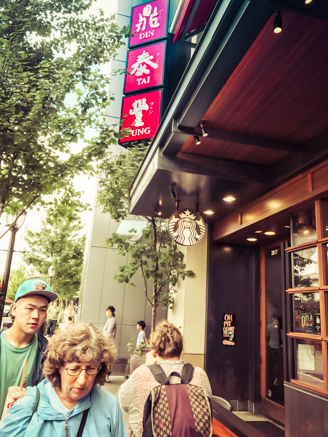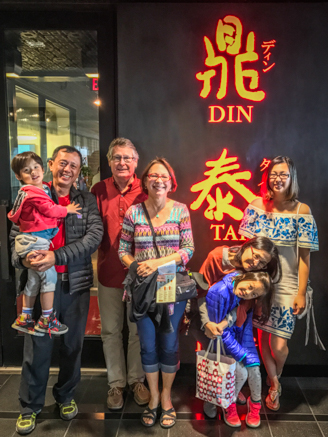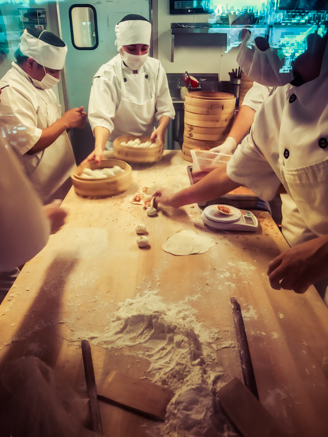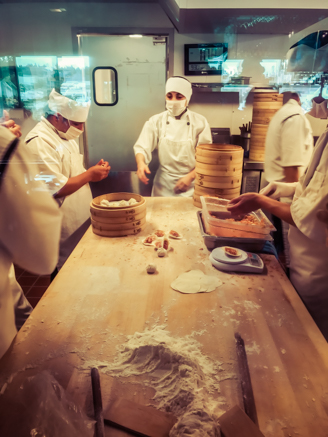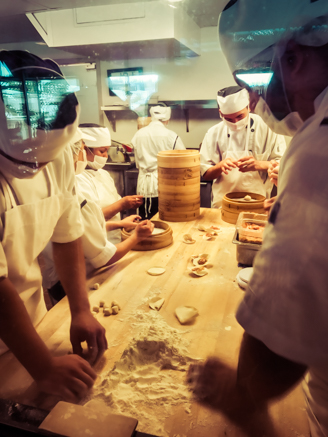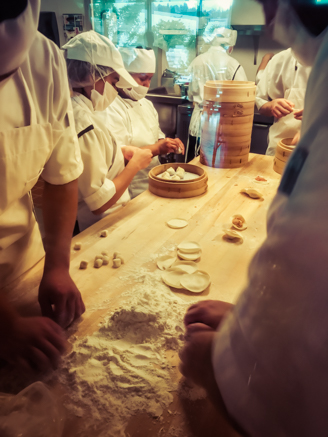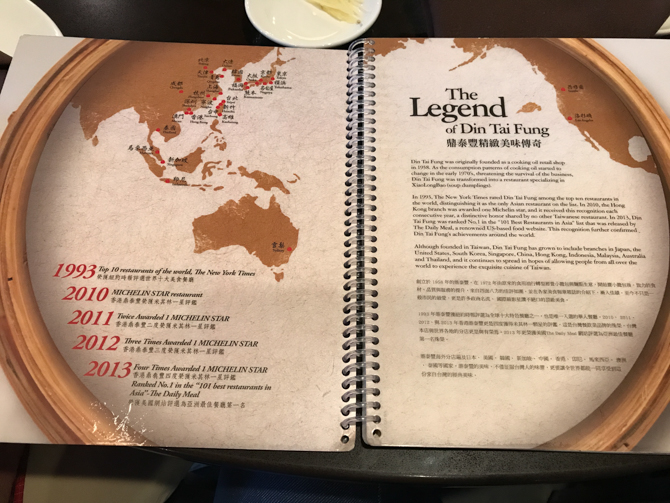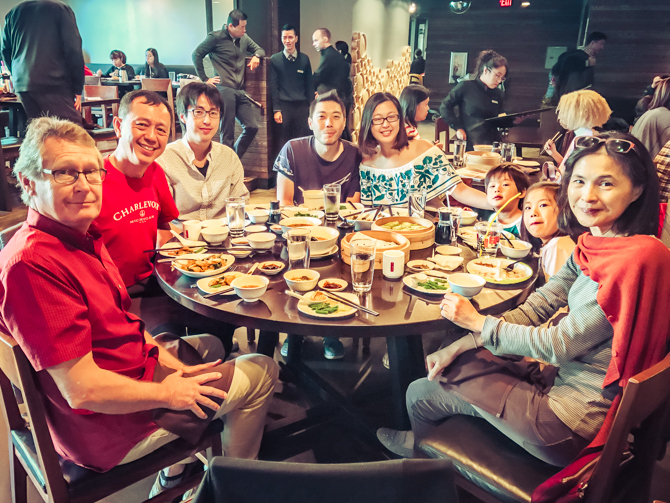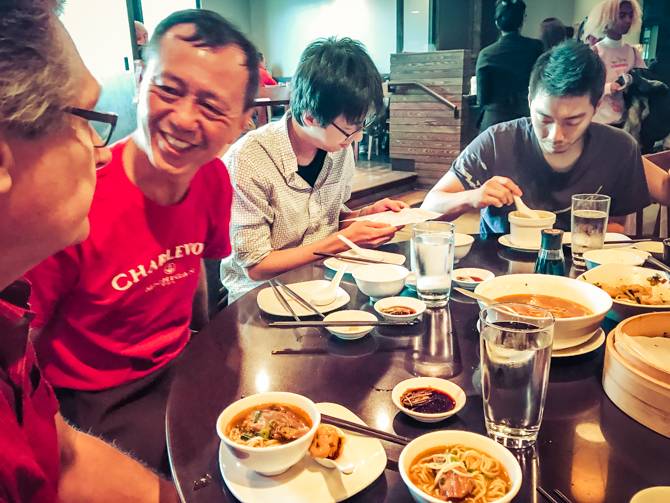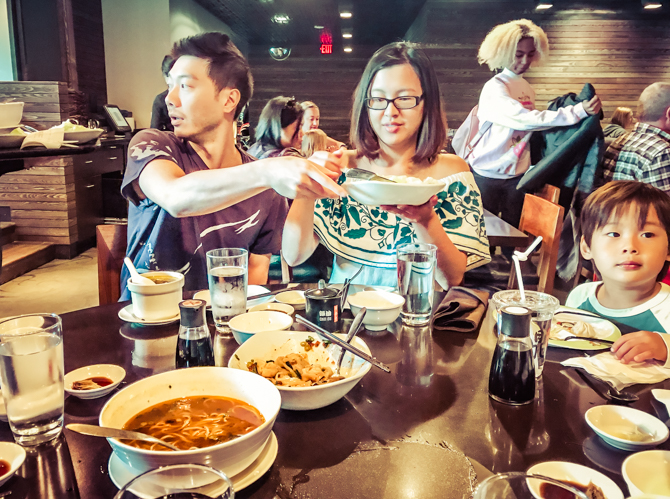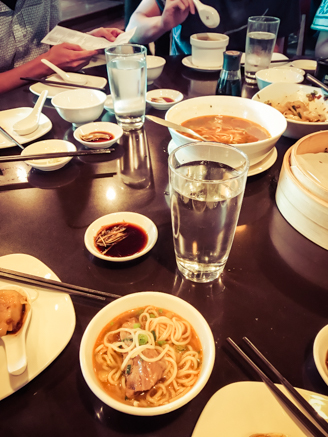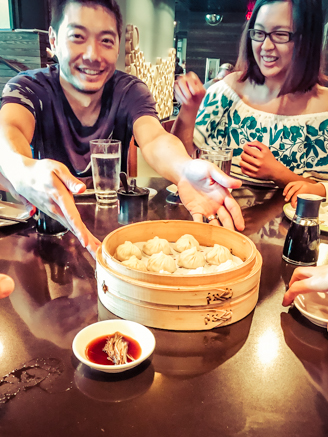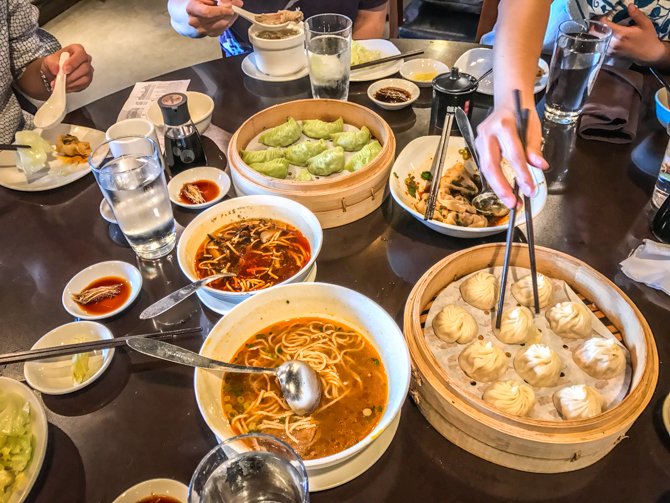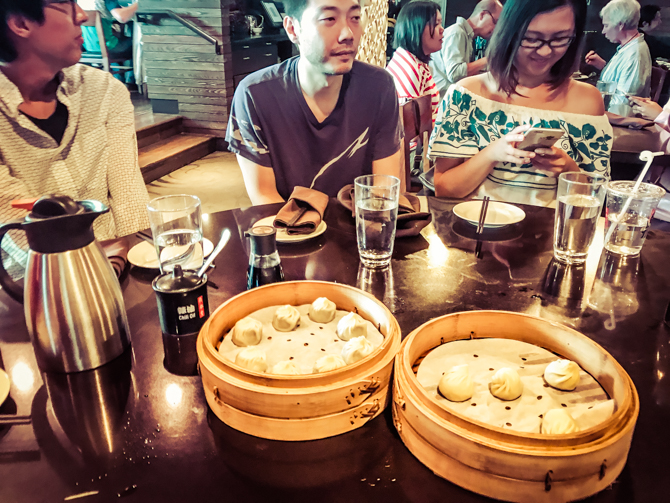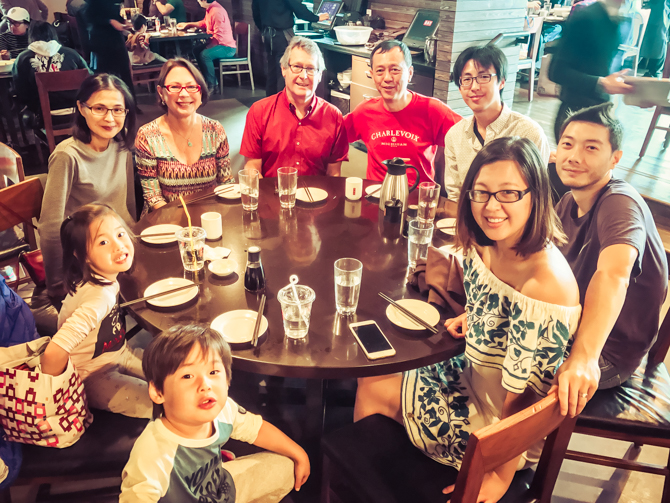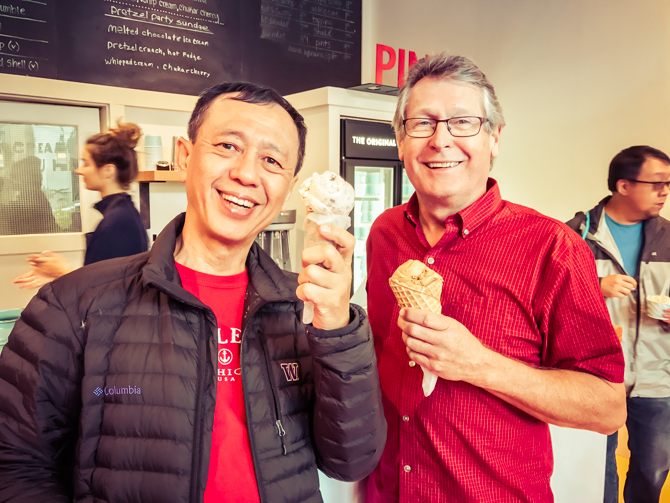 After grabbing ice cream cones near the restaurant we all headed over to Fishermens Terminal for a boat ride to Lake Union. The kids loved being on the boat and made themselves right at home.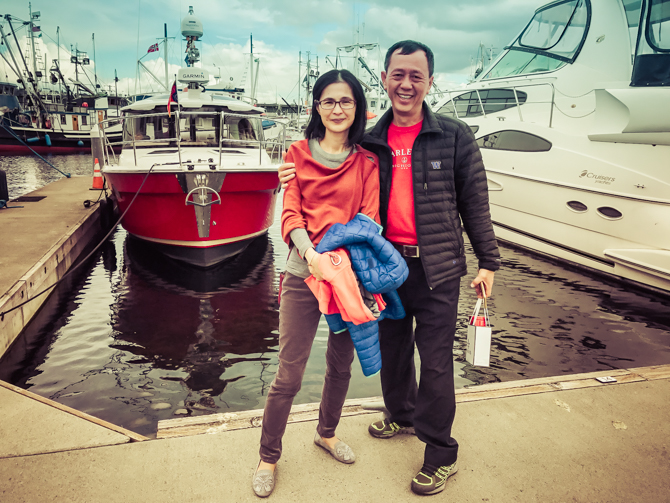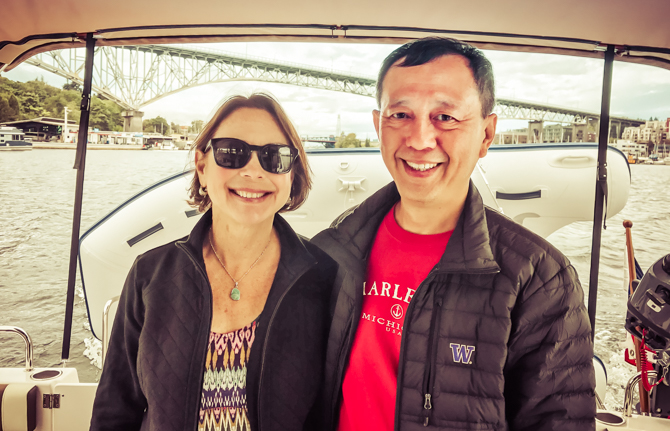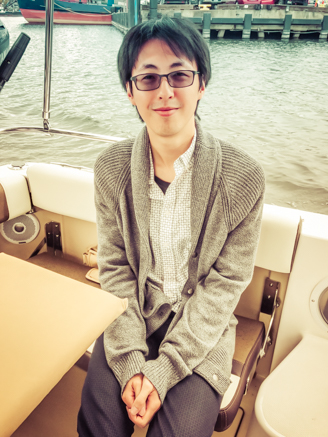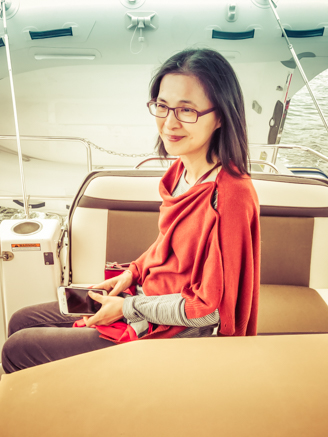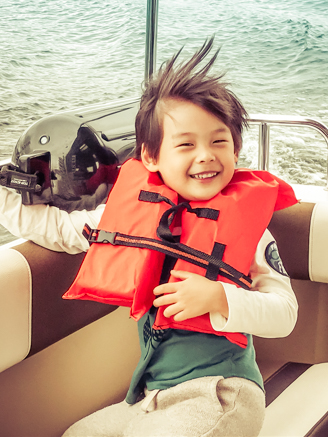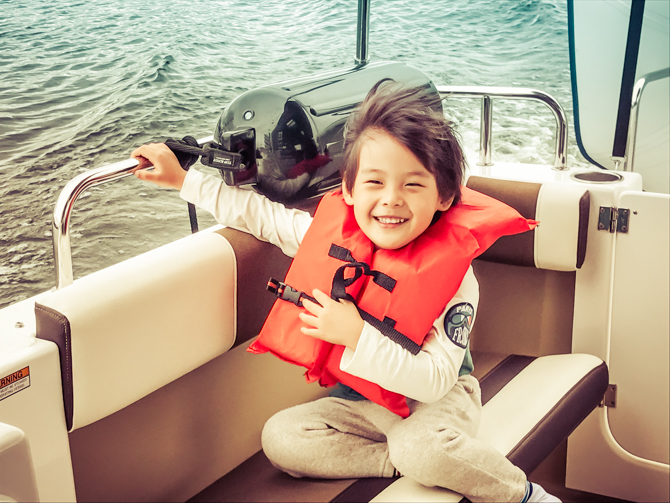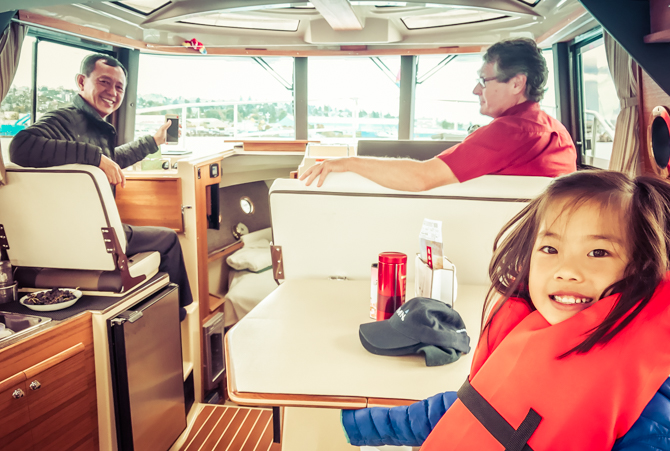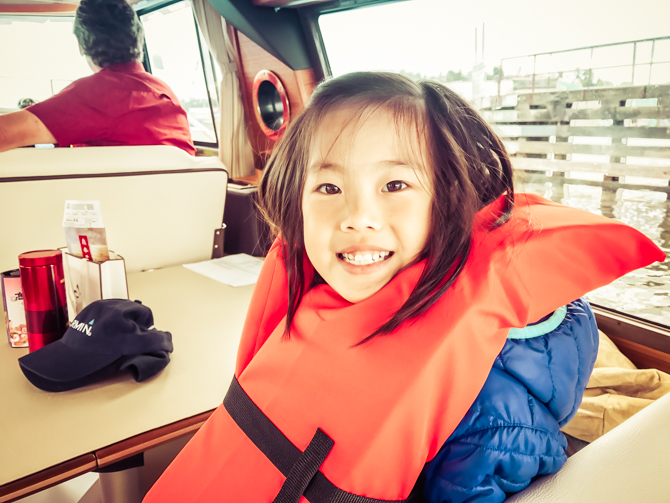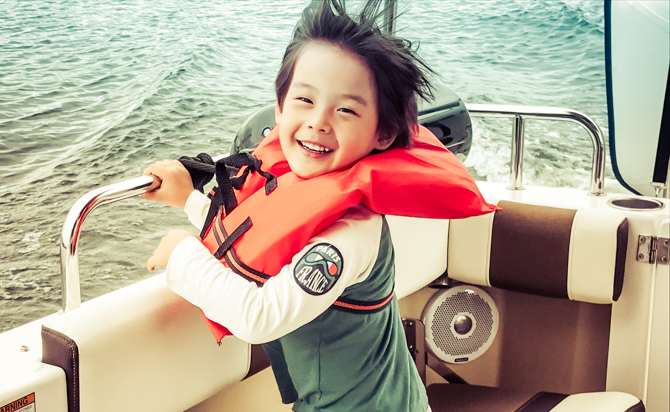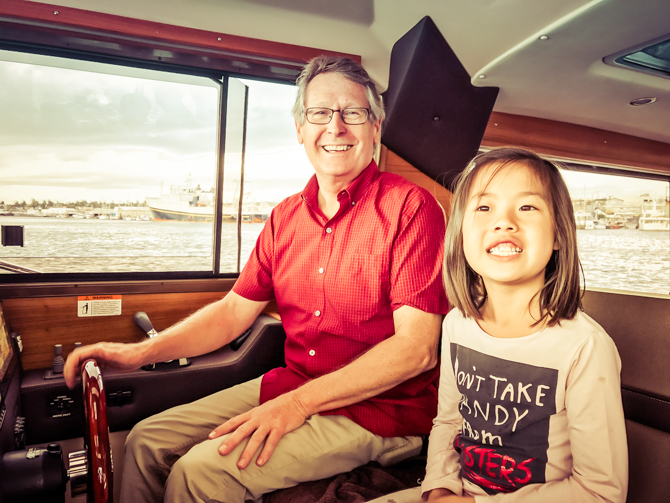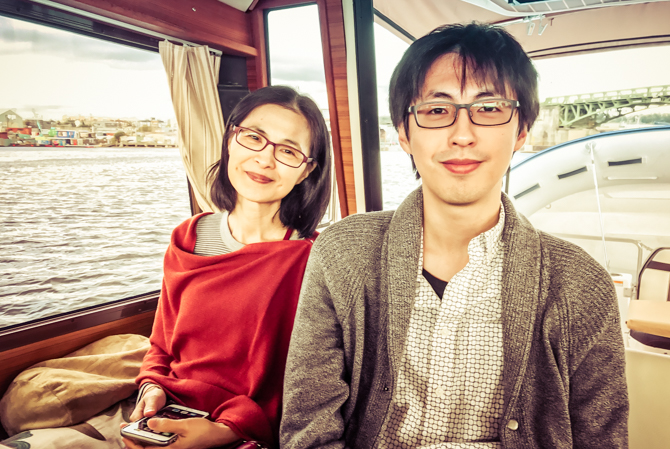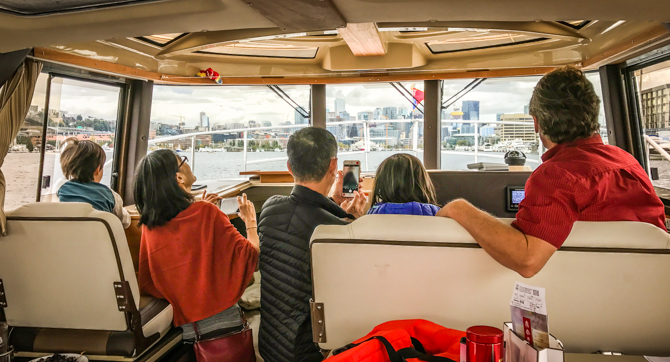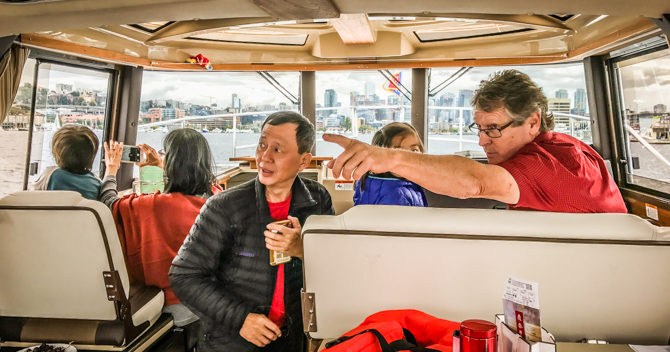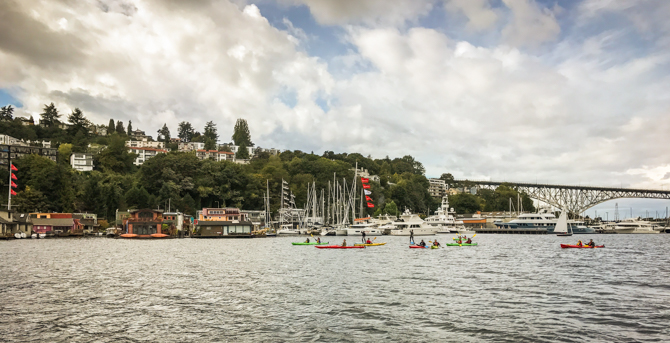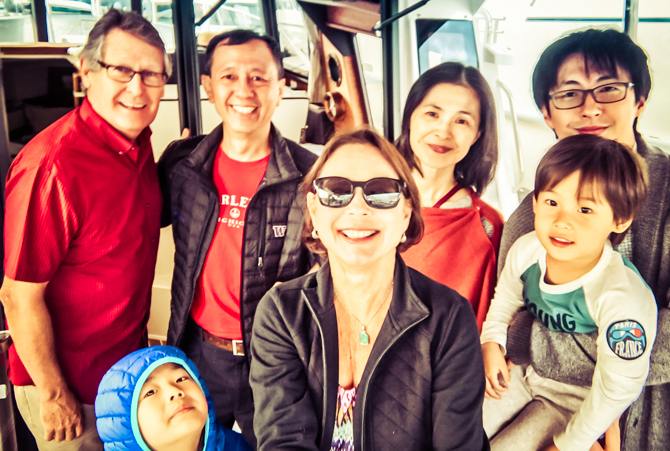 Other than having a great location in the Seattle area, Fishermens Terminal is a fun place to tie up, due to all the unique fishing and work boats, we enjoy all the colorful fishermen who frequent the terminal. Located in freshwater between the Lake Washington Ship Canal and Salmon Bay east of Chittenden Locks, Fishermens Terminal is available for recreational, but mostly commercial, moorage and home to the North Pacific Fishing Fleet.