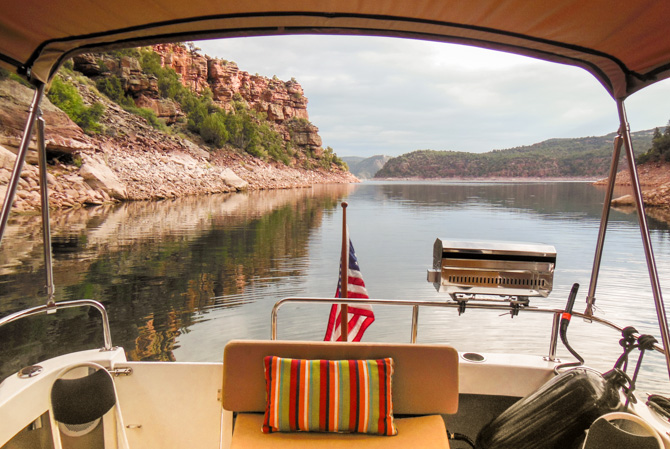 We cruised the length of the gorge all the way down to the Flaming Gorge Dam and checked out Cedar Springs Marina. The canyons are not as prominent in this area, mostly low lands and scrubby brush. Then we headed back to the canyons to a spot we scouted out earlier in the day for our second night anchored in the Flaming Gorge Reservoir.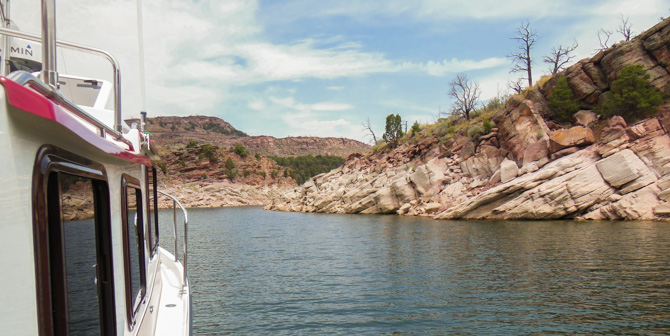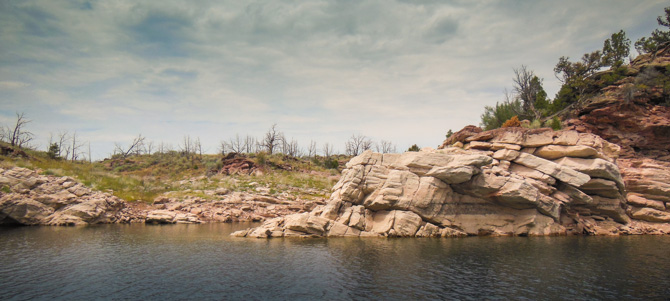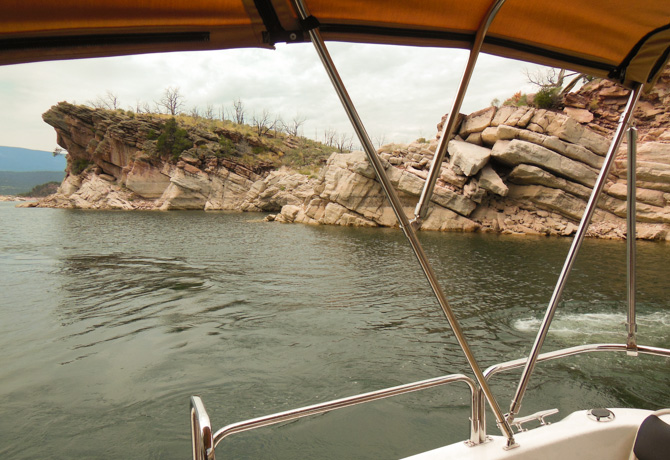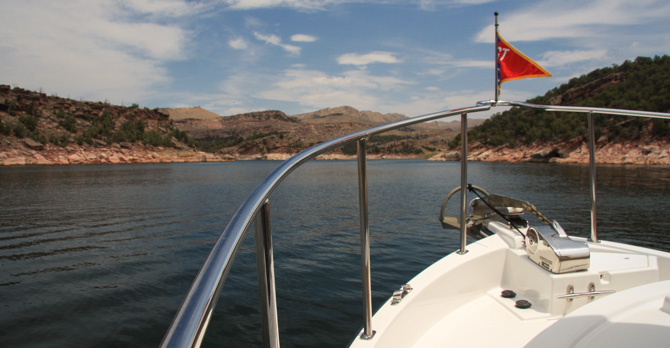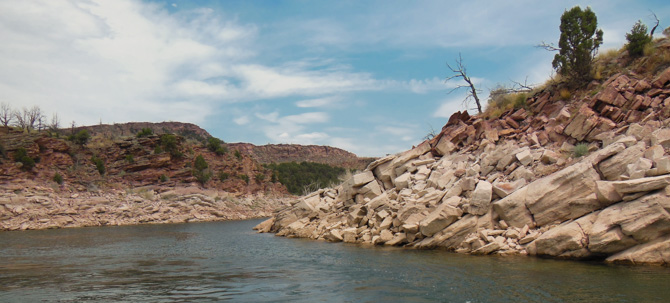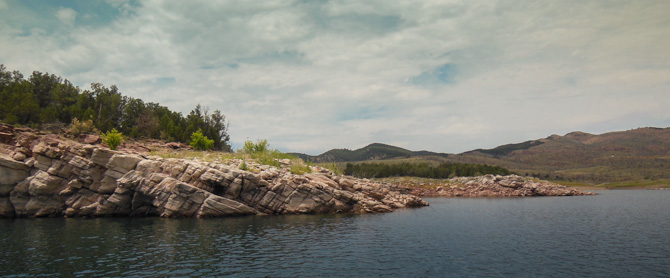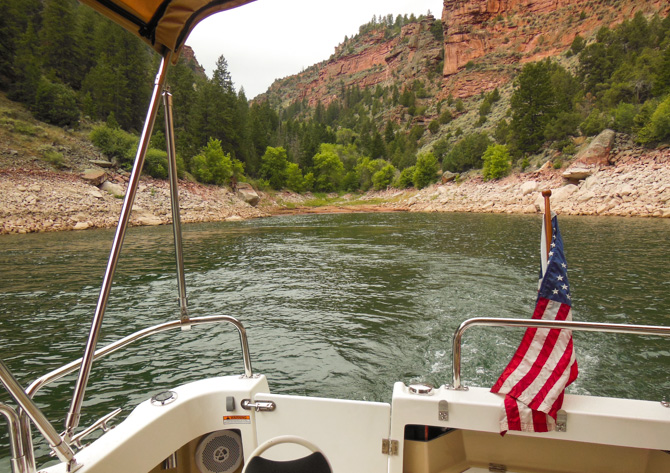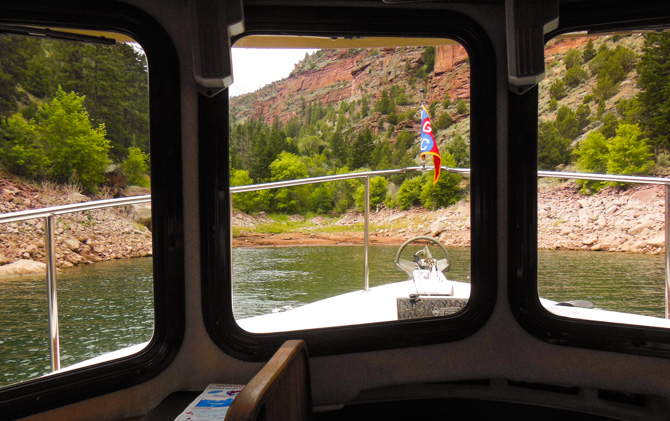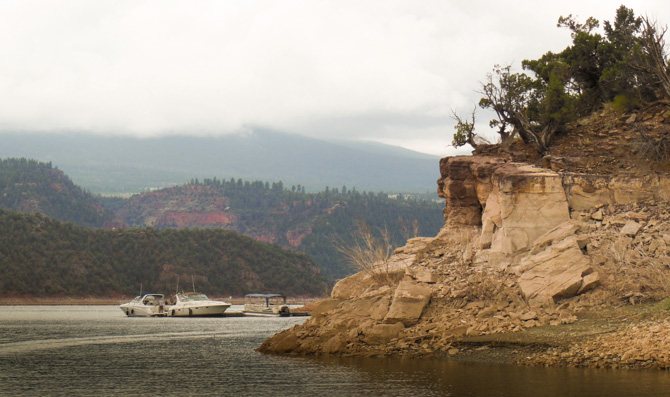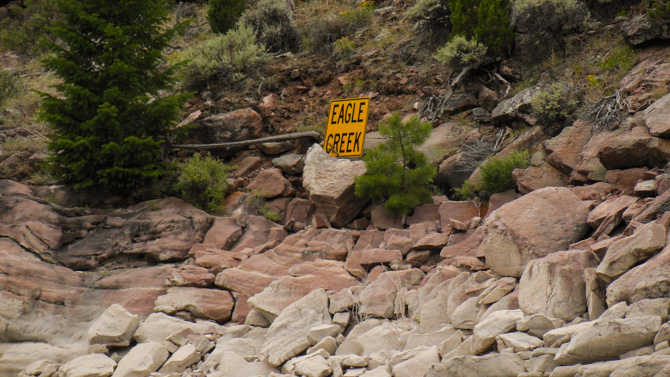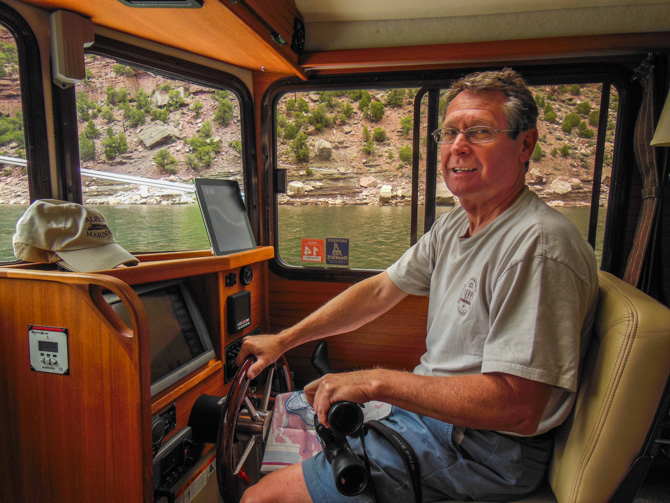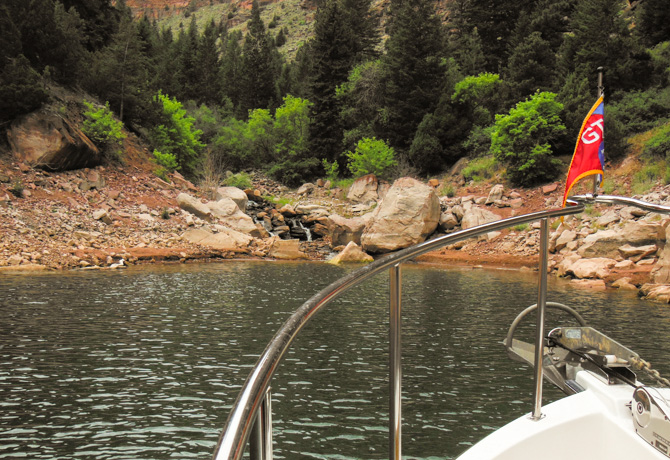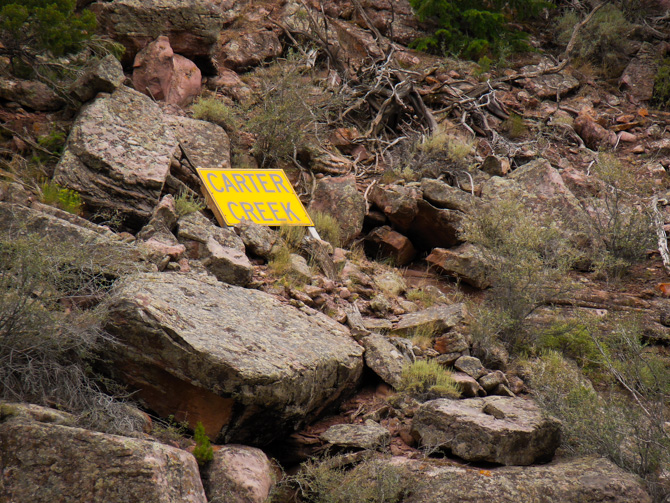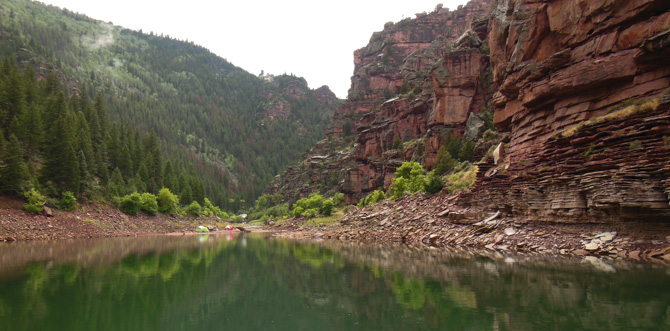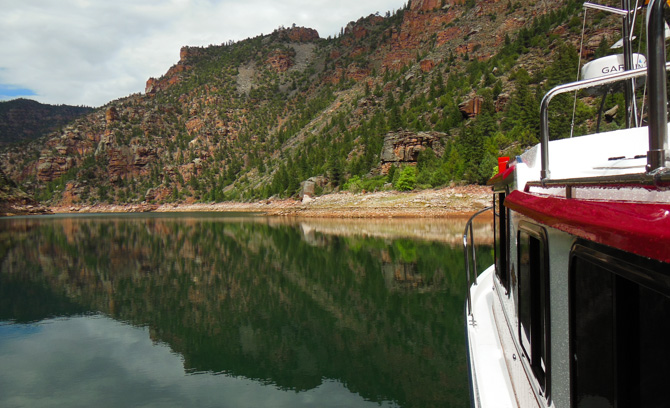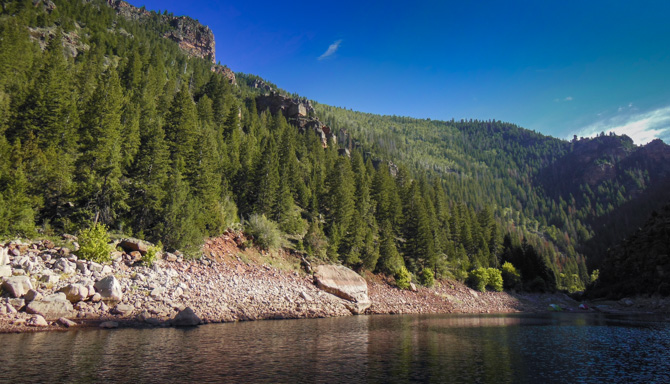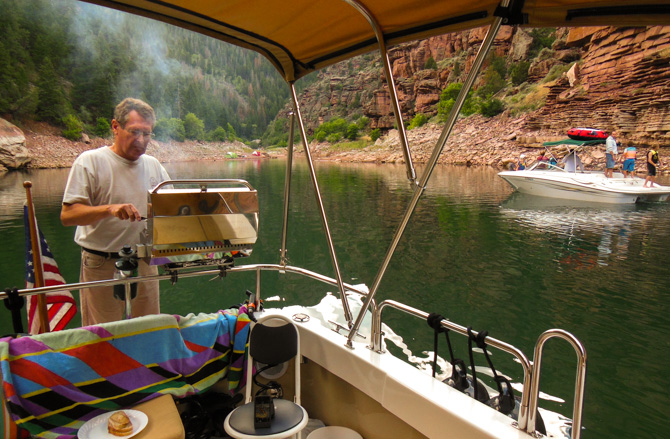 Our second night at anchor was in Carter Creek. A busy little creek but other than a boat who beach anchored and camped on shore by the creek, we were the only ones anchoring in Carter Creek canyon that night.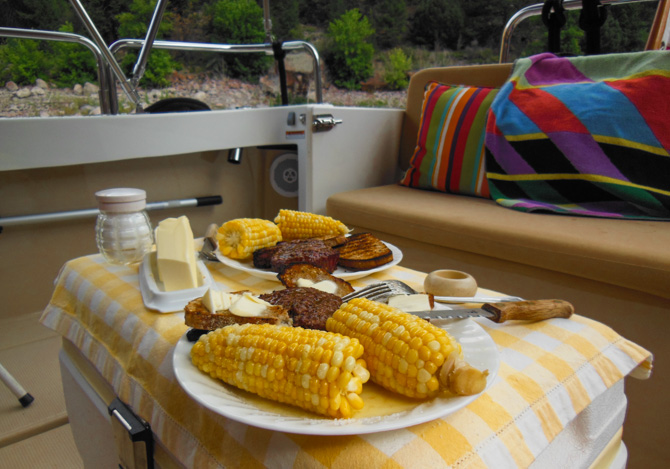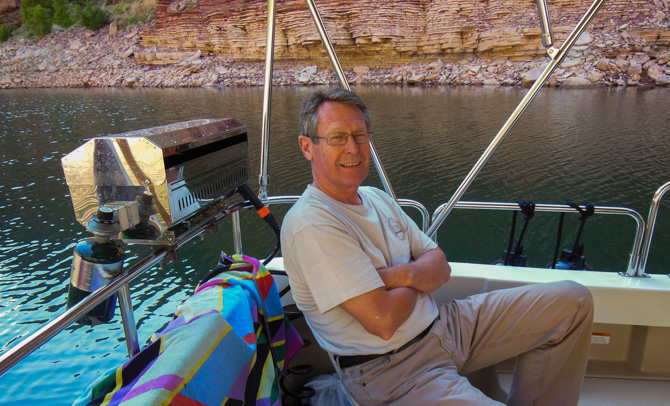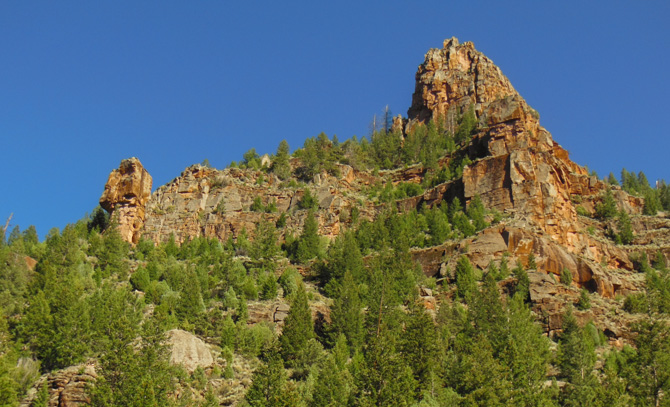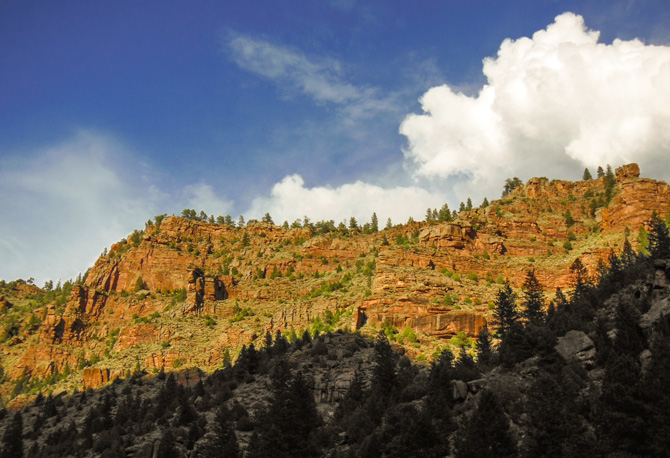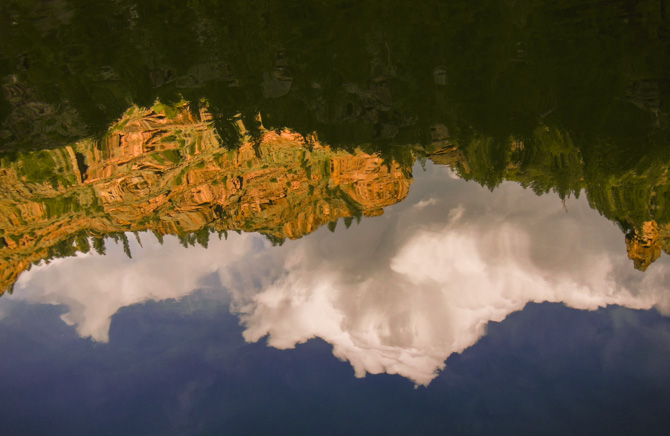 Reflection in the Gorge…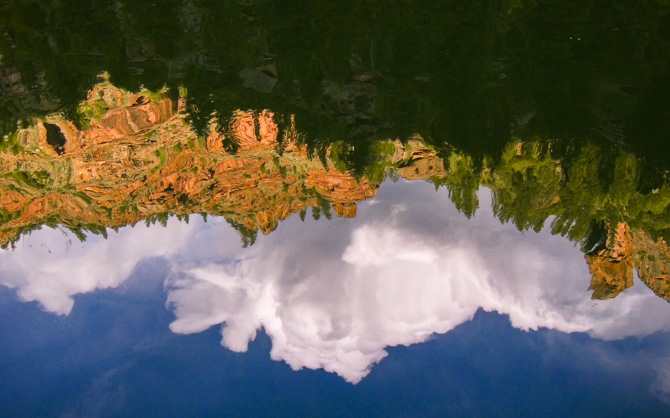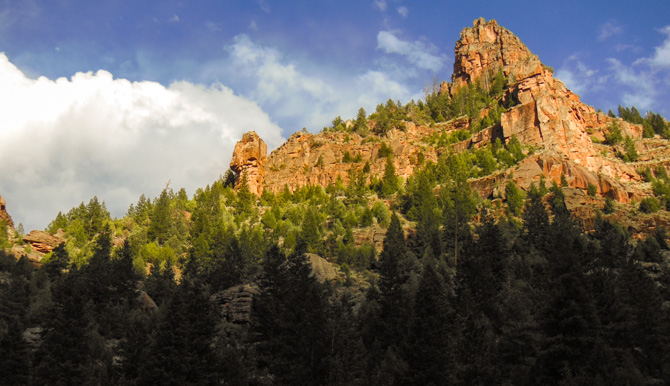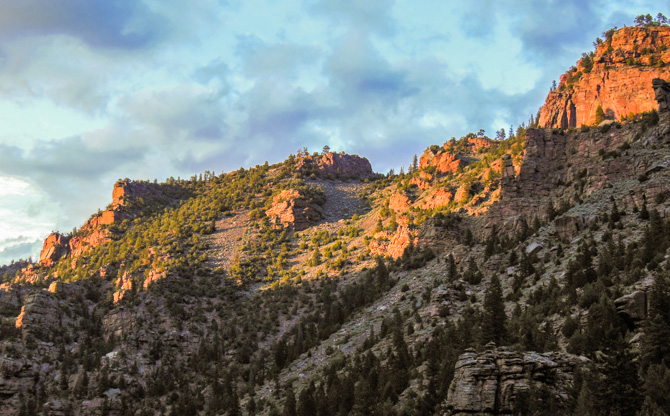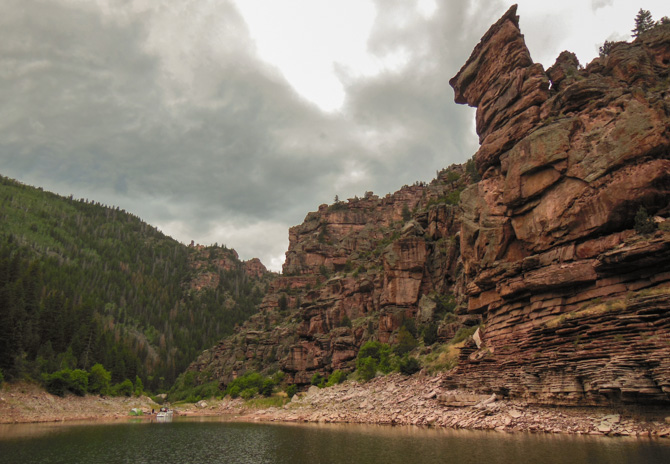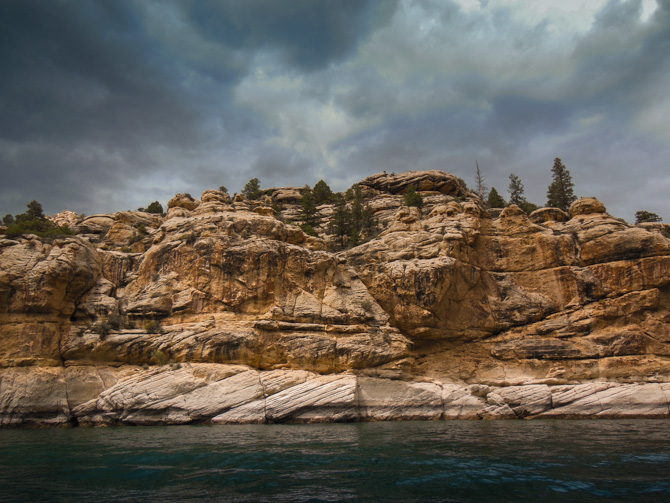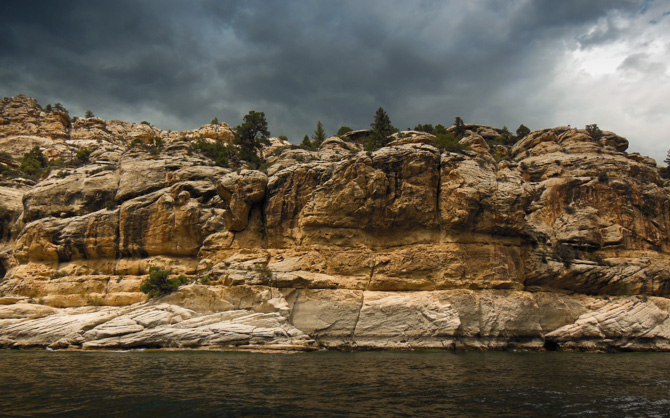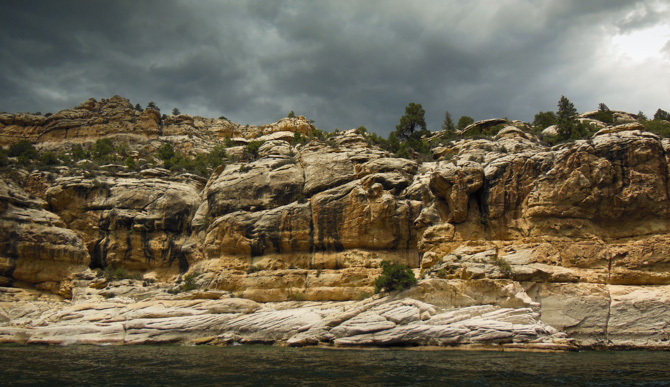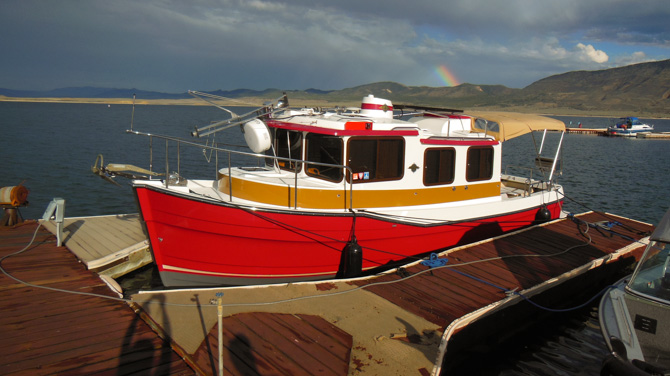 Back at the marina Saturday night the day closed with a beautiful rainbow and dark skies. Since it was the weekend, many of the seasonal slip holders were at the marina and it was party time on the dock. We met so many friendly boaters we felt like we were at our  homeport (previously Charlevoix, Michigan).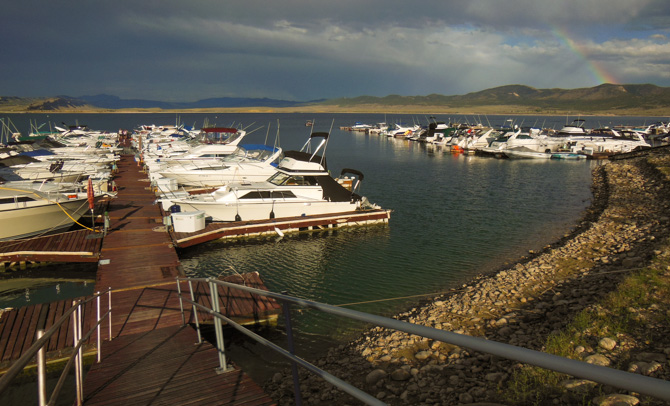 The Flaming Gorge Dam and Reservoir…