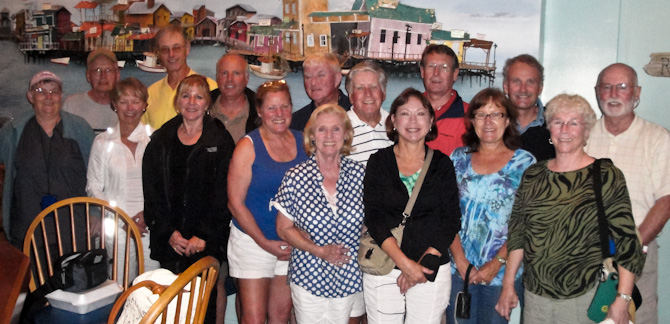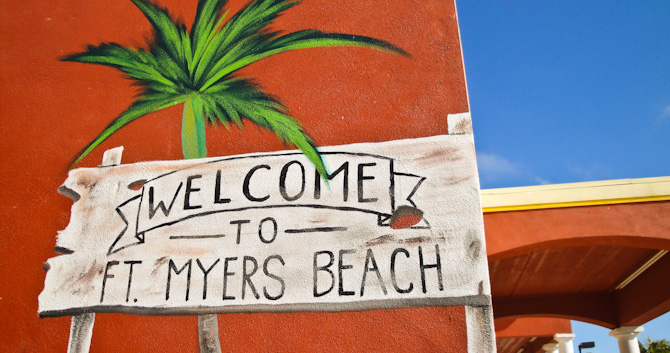 It's being called the largest, sunshine state (Florida), Ranger Tug Rendezvous in the world!
With 11 Ranger Tugs in attendance at Moss Marina, on Fort Myers Beach, we feel the First Annual Ranger Tug, 2012 Southern Rendezvous is a great start for Ranger Tug owners to met each other in the tropics. The festivities began with a dinner at Nervous Nellie's, just under the bridge by the marina, and a great pot luck Tuesday night in the marina's boaters lounge.
In attendance (at one time or another over the last few days) were:
Charlotte Ann, Gipetto, Illusions, Kismet, Little Toot, Moor Than, Roam, See Life II, Tangent, Tuggin Aweigh and Namaste. Several of us will be here through the weekend continuing the fun and sharing.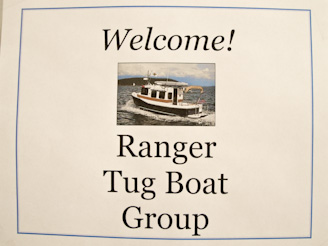 The first night we all congregated in the marina's boaters lounge where introductions were made before we walked over to the restaurant for dinner. Approximately 25 people in attendance.