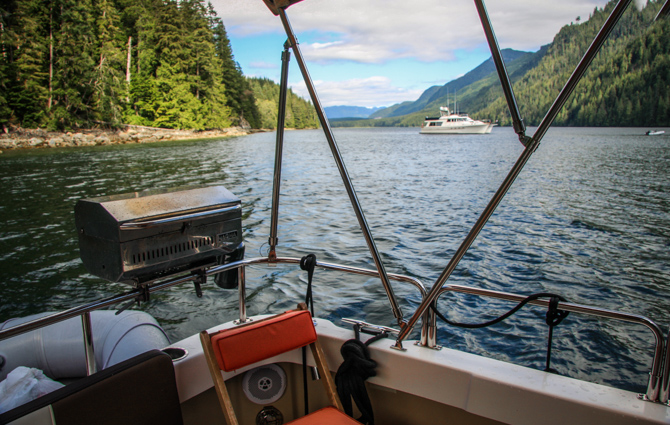 We departed Shoal Bay at noon to time our transit of Greene Point, followed by Whirlpool Rapids, at or near slack tide. All went smoothly until we approached the intersection of Cordero Channel and Loughborough Inlet. It was at this point the waves started to build into wild unpredictable rollers. The swells grew larger the closer we came to the fetch of the Johnstone Strait area. We continued until we made a much welcomed turn off the strait into Wellborn Channel. Johnstone Strait, 59 nm in its entirety, is notorious for strong winds, swift currents overall uncomfortable cruising. Riding those waves was exhausting. We were more than ready to leave the chaotic water of the strait to seek the protection of Forward Harbour.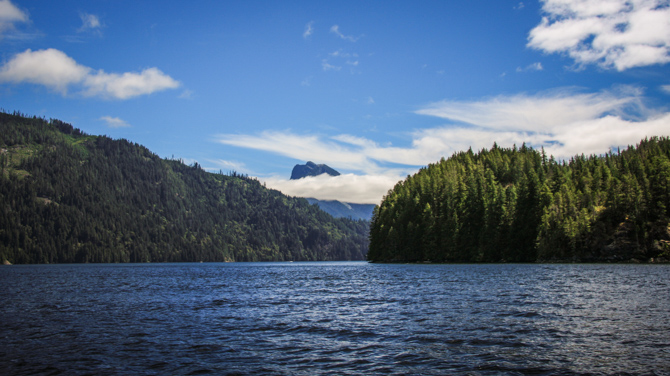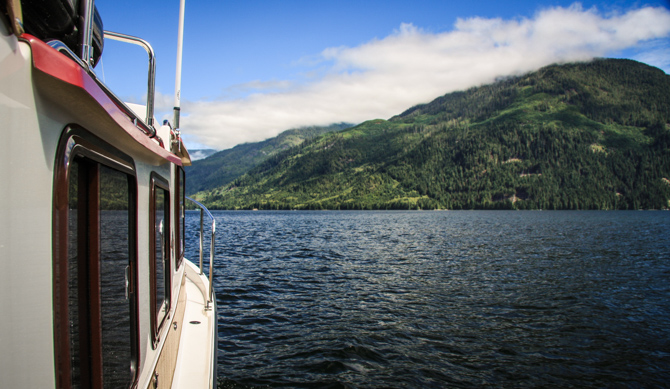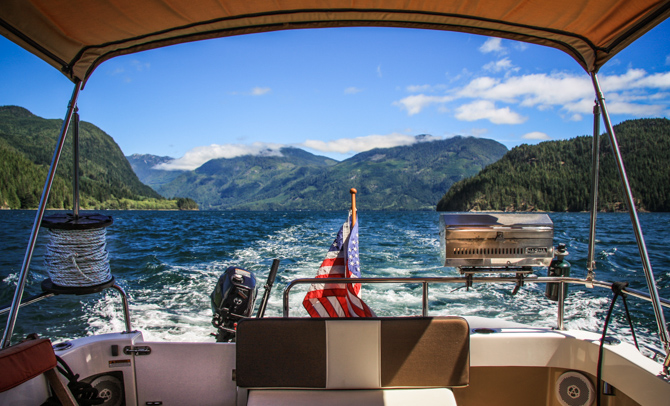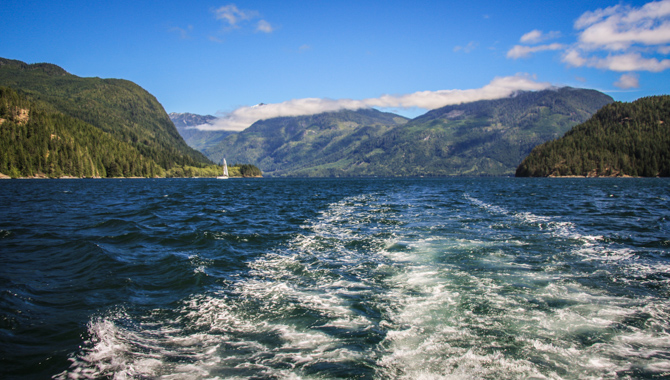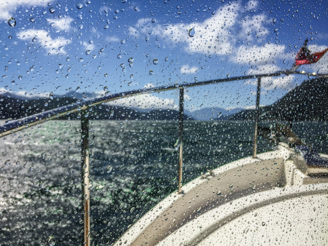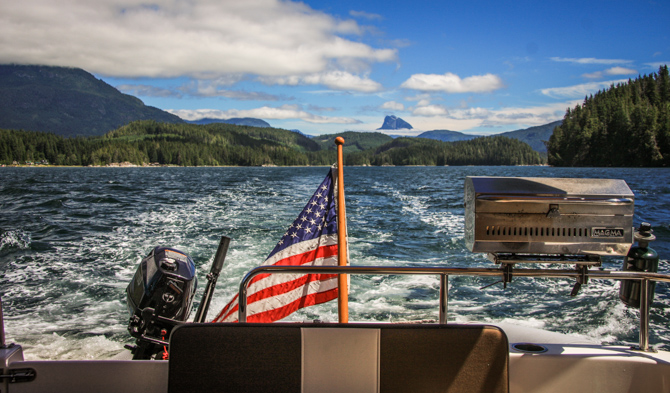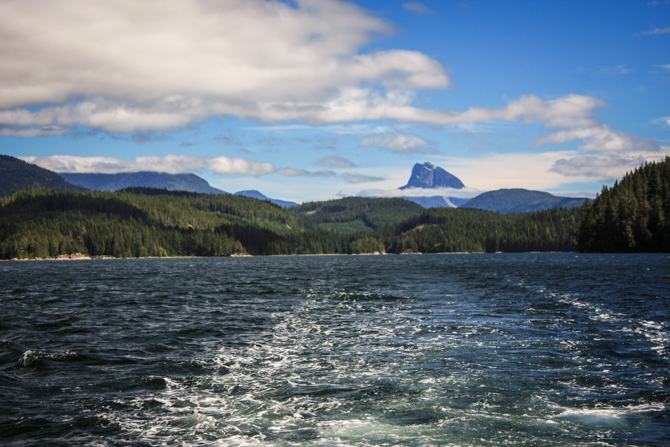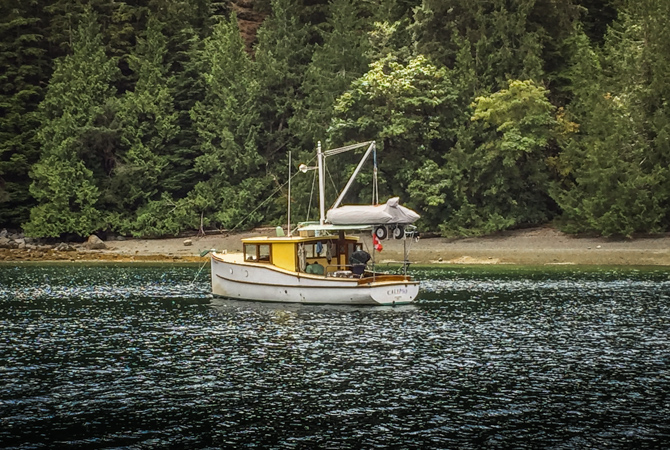 For two days and nights we had gusty, gail force winds while on the hook in the protected cove of Forward Harbour. As always, our anchor held us securely in place. Last thing we wanted to do was poke our nose back out into the strait again. At least not until we were quite certain the conditions had calmed down a bit. We had 12 more miles to go on Johnston Strait before we'd arrive in more protected waters. Over the course of the summer we'd polled other boaters on the course of action to take when considering Johnstone Strait as a route to the Broughtons. We got the impression that it was best to avoid the whole length of the straits by doing just the 12 miles and exiting at Havannah Channel.
The morning of our third day greeted us with less wind. Time to venture out into Sunderland Channel and into Johnston Strait. The cruise was what we'd call a smooth, lumpy, wet ride up to Havannah Channel. Once out of Johnstone Strait, and into the channel, the water calmed down considerably as we realized we'd officially arrived in the Broughtons.
We saw lots of boats migrating north and south today. Must have been a lot of vessels waiting it out for the better weather, just like we were.