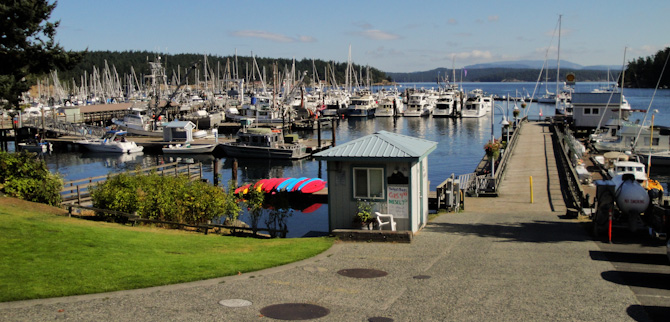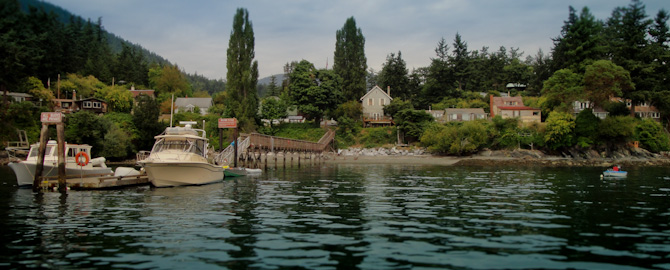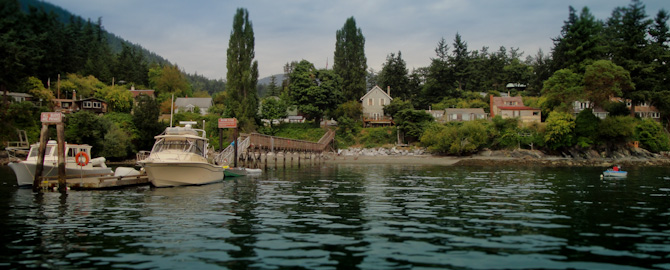 On our way into the San Juan Islands, we cruised by Olga, on Orca Island. So many people had recommended this little village as a great place to stop. If we have time we might return here and stay a night, but right now we're headed to one of our favorite ports in the San Juan's, Friday Harbor.
Last time we were here, three years ago, it was winter but as I remember not much colder than it was today. We arrived here just before the Labor Day weekend and we find a much busier harbor with only a few slips empty. The town is filled with residents and tourists celebrating the sunny day. We visited the hardware store, the seafood shop, the grocery store and walked through a craft fair.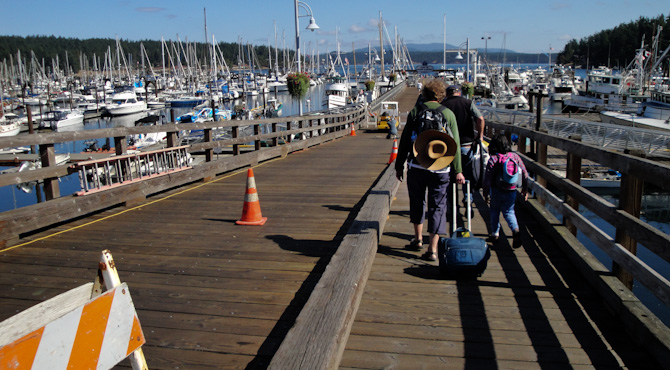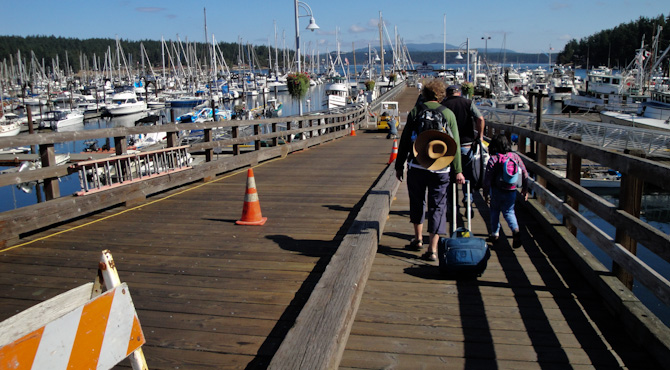 We found this tiny little tug boat, it's not much bigger than dinghy size and this beautiful Nordic Tug.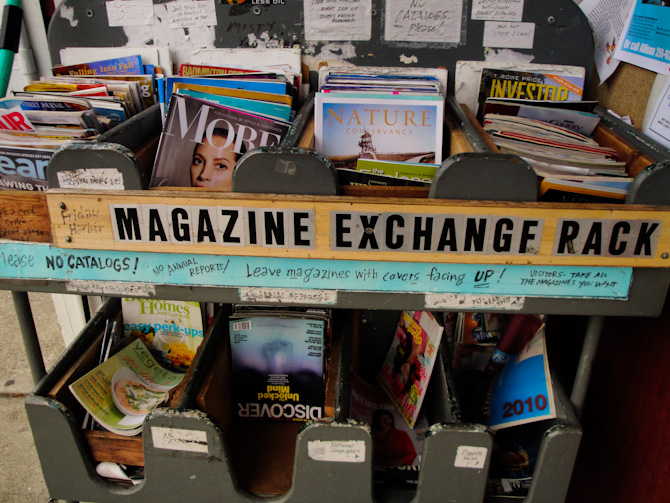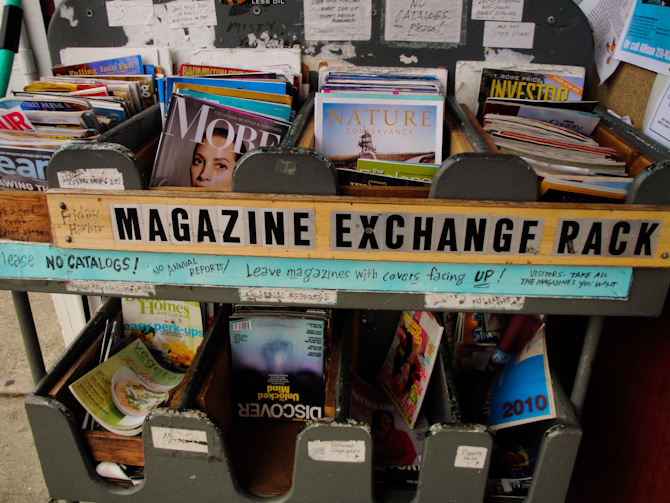 Isn't this a great idea. When we visited the hardware store, we noticed this rack just outside the door. This is a great way to share magazines instead of just throwing them away.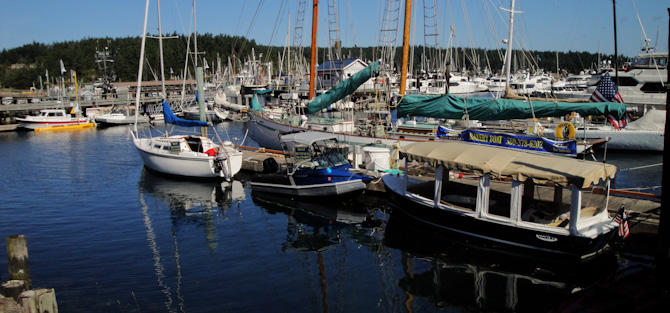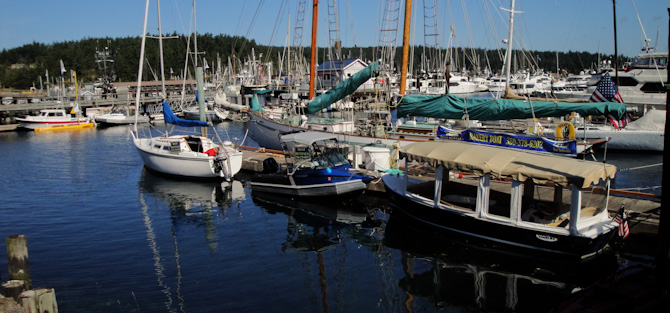 This little seafood shop sits just at the end of the main dock at this busy marina. You don't have to go far to get fresh seafood in this town.
One the big, main dock to the marina houses the trash container (above-left) for the marina and maybe the town.