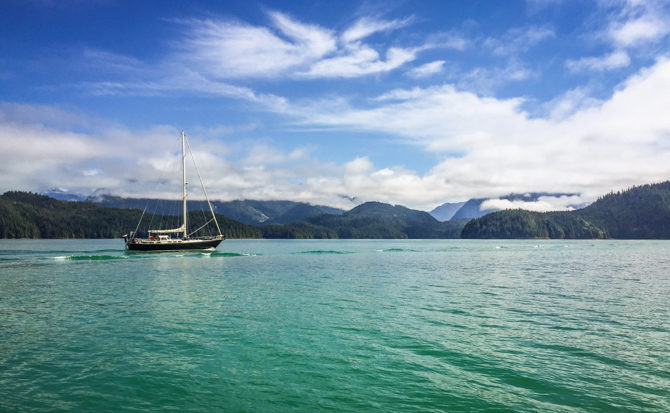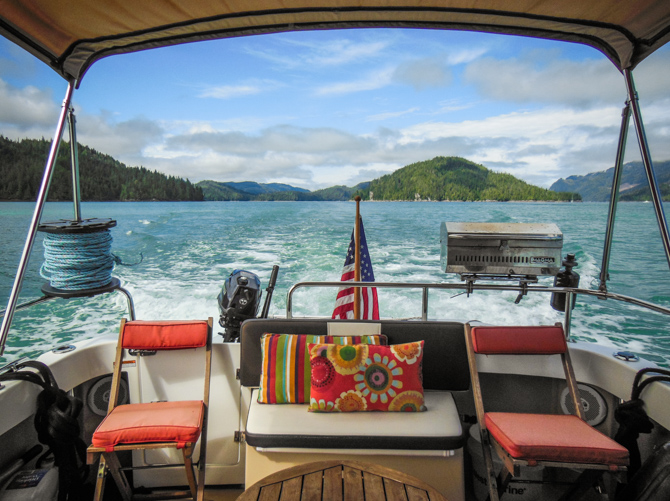 Stopping at Goat Island on Our Way to Provision at Port McNeil –
It had been 11 days since we had been to a grocery store and the boat cupboards were getting bare! We certainly had enough canned goods, so we wouldn't starve, but we craved fresh produce. Also, our fresh water tank was about empty. With that in mind we departed Sullivan Bay Marina for a scenic cruise within the Broughton Archipelago past Pierre's Echo Bay Marina and Knight Inlet to an anchorage at Goat Island, it was a 20-mile run.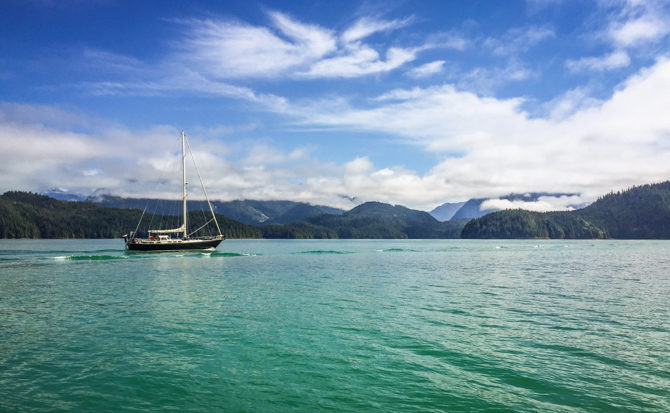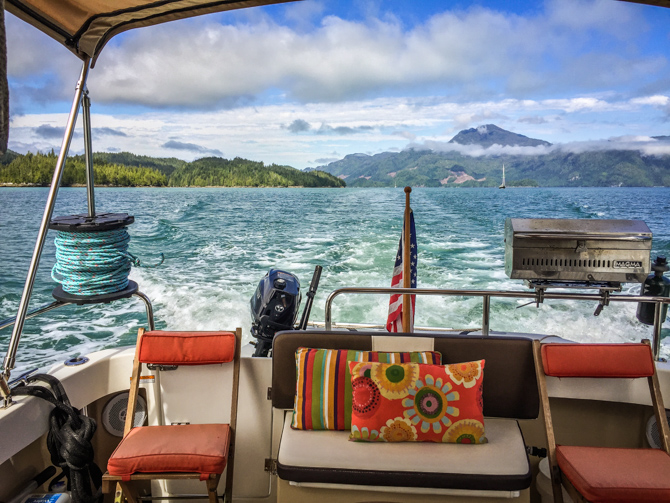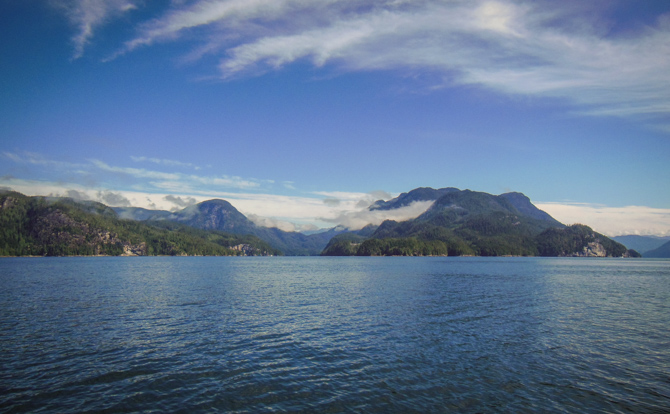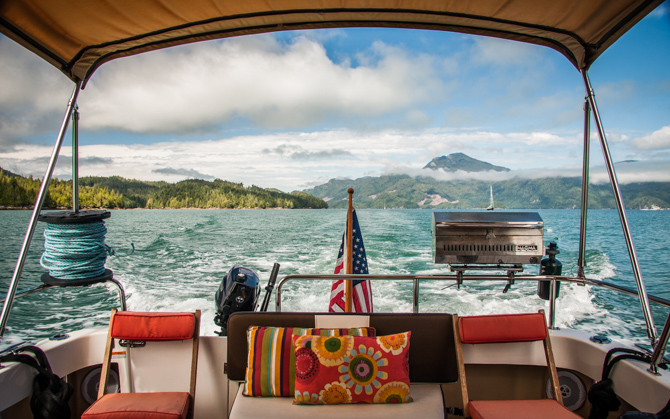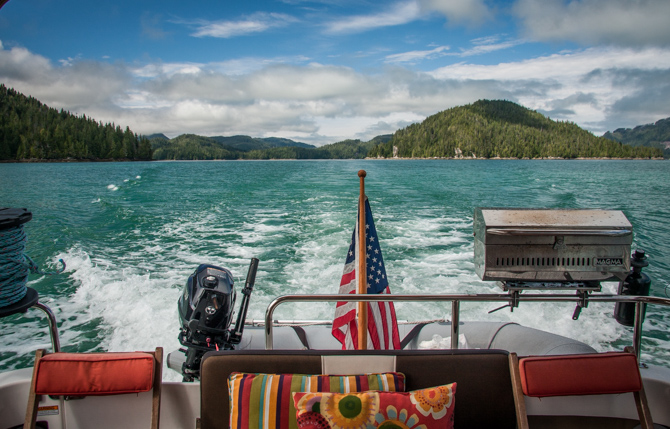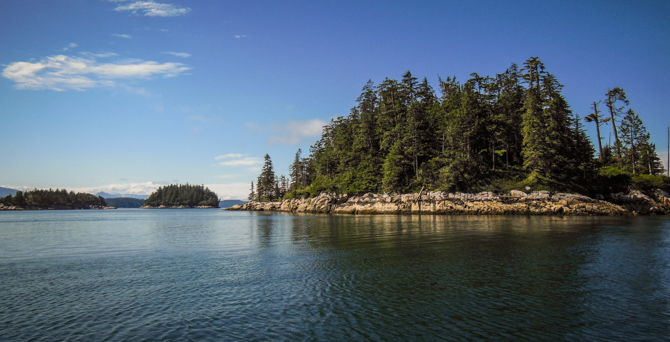 At Goat Island, we found low lying islands surrounding our anchorage. Calm with blue skies all day, but woke to a dense fog in the morning.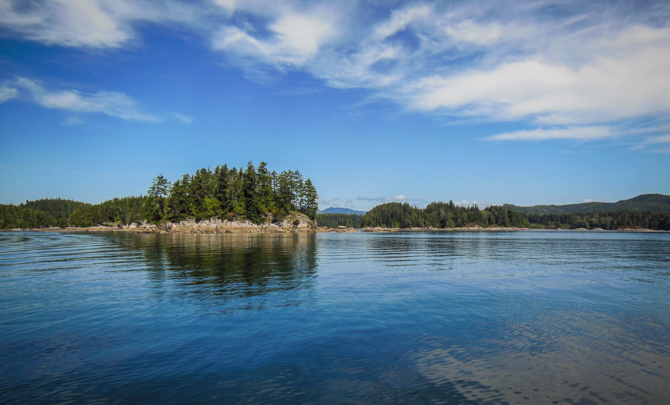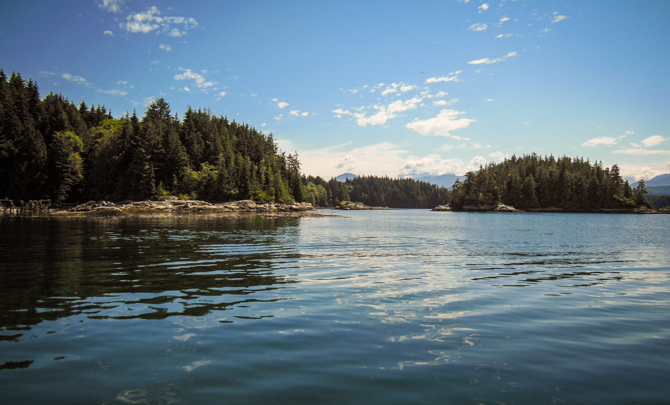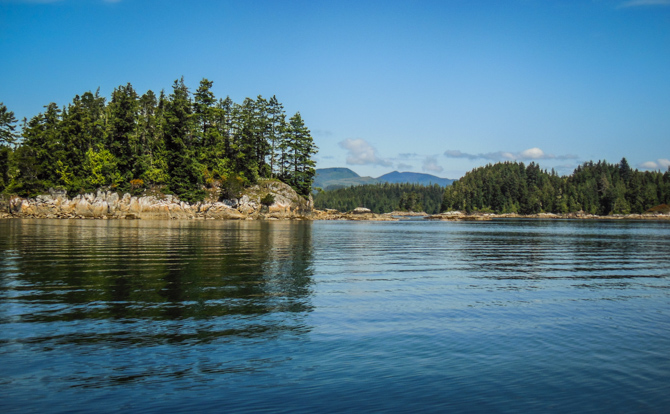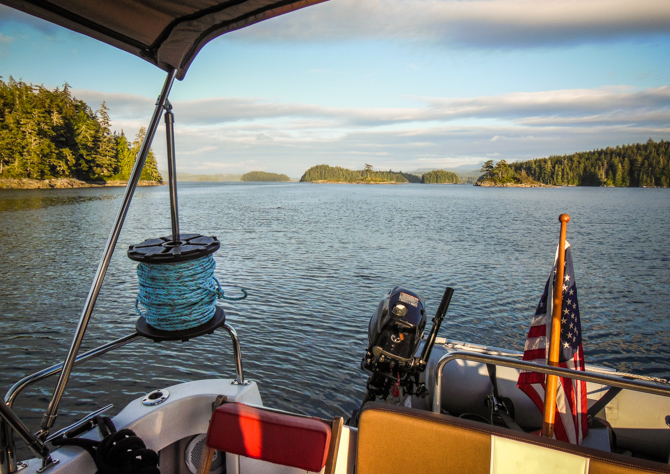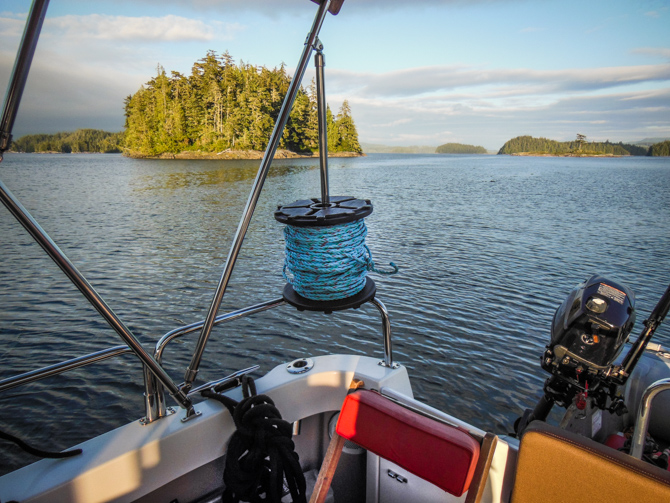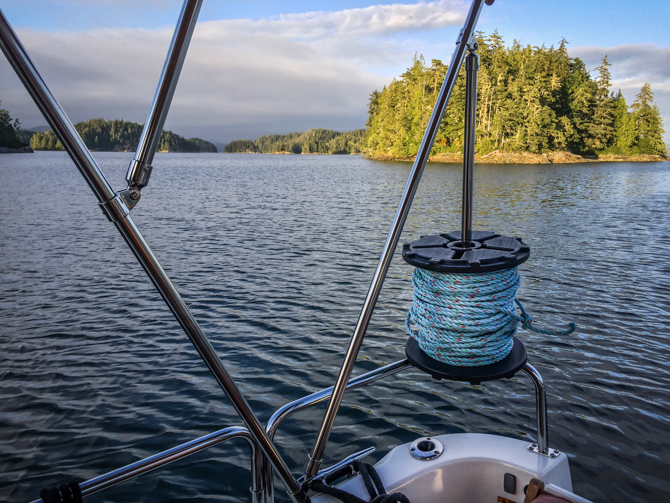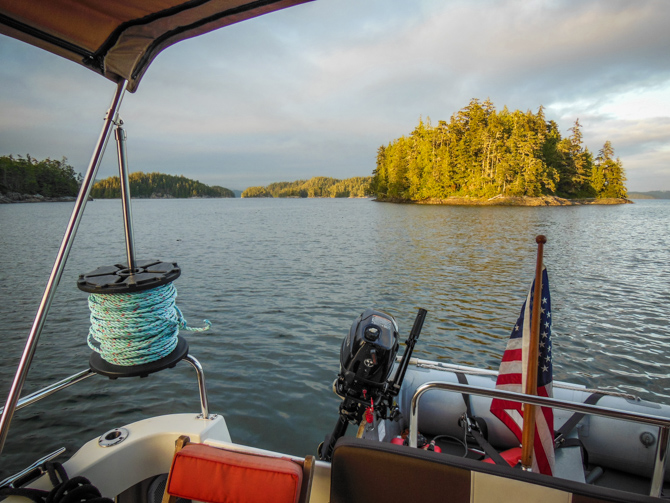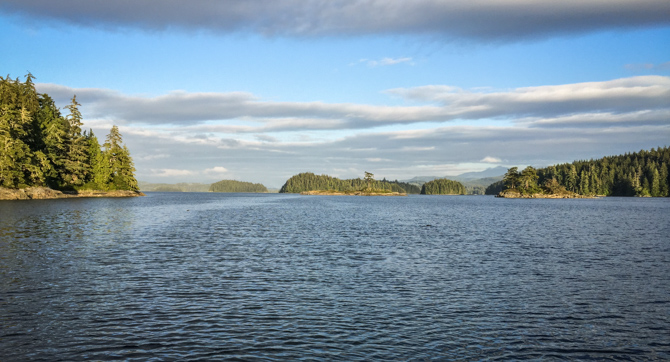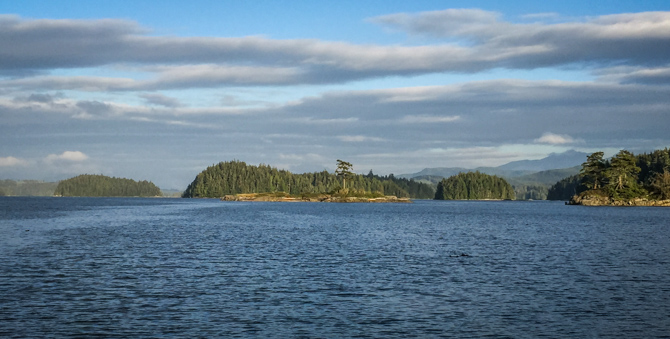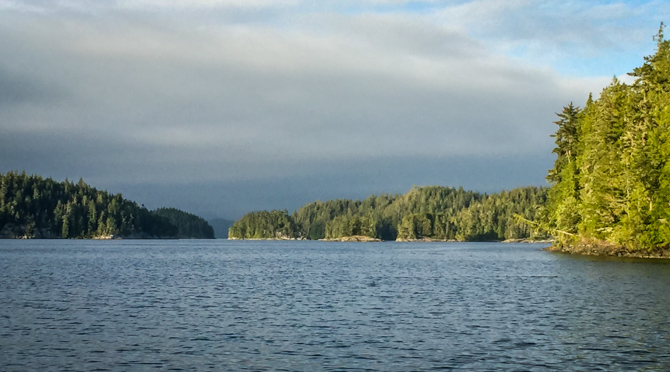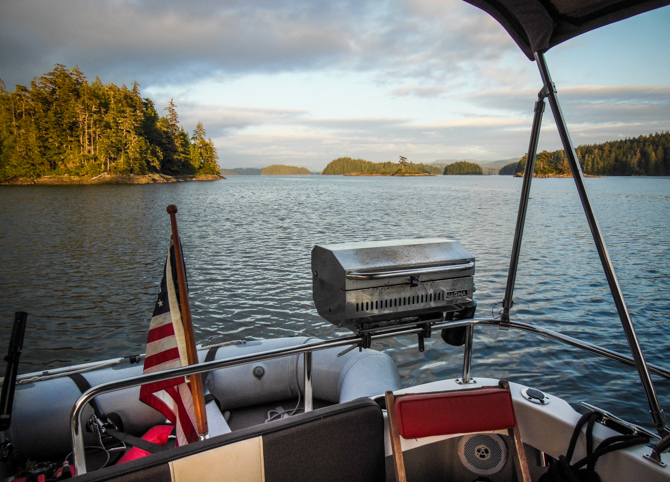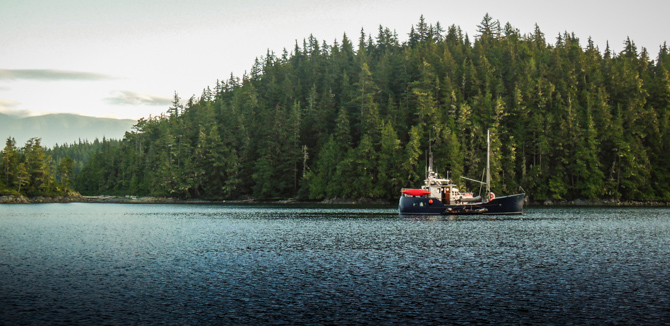 Only one other boat anchored with us tonight. It was an interesting trawler with lots of toys on it.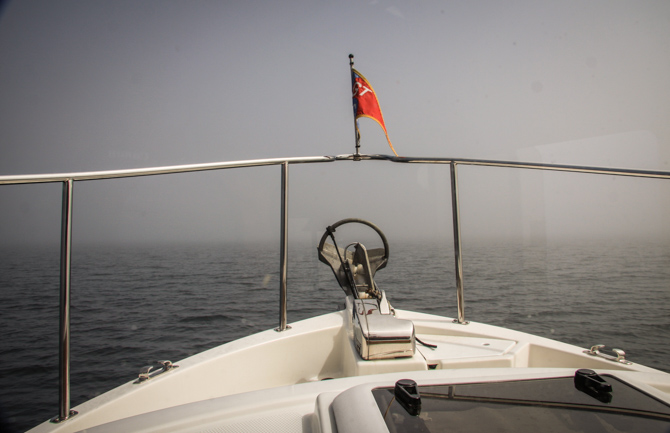 The next morning we woke up to heavy fog but not heavy enough to stop us from venturing out to meet slack tide at the top of Hanson Island and Weyton Pass, for a 20-mile run from Goat Island to Port McNeill.
At times we could not see much past the bow of Kismet but the ride was scenic none the less, made even better by a four-eagle sighting. Port McNeill is the major town for provisioning, laundry and a little dock and city time.