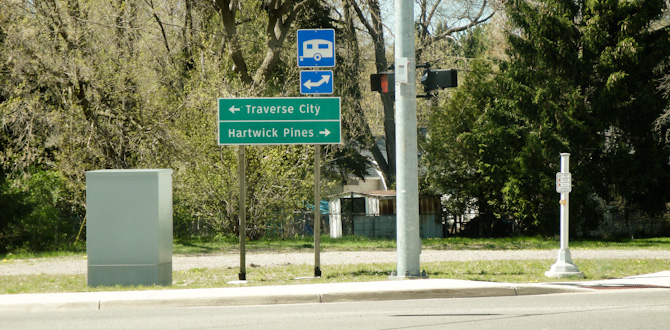 Going Home for the Summer.
When trailering a big boat, you don't have as many options for stopping at just any restaurant while traveling between cruising destinations. We often have to look around for a bit to find a good spot to eat, one that we can also park the rig easily. Sometimes the best thing is to find a restaurant close to a mall parking lot. Lots of room to park in those kind of lots, usually way in the back where there is less noise and traffic. WalMart's are usually a good place and known to be accepting of travelers needing to stop for the night. We always check in with the manager and make sure to buy something from the store while there. We are excited to be going home for the summer so that we can, once again, cruise the Great Lakes.
The directory (above) is a great resource for trailerable boaters as well as RV campers. It provides everything you need to know about spending the night in a Walmart parking lot.