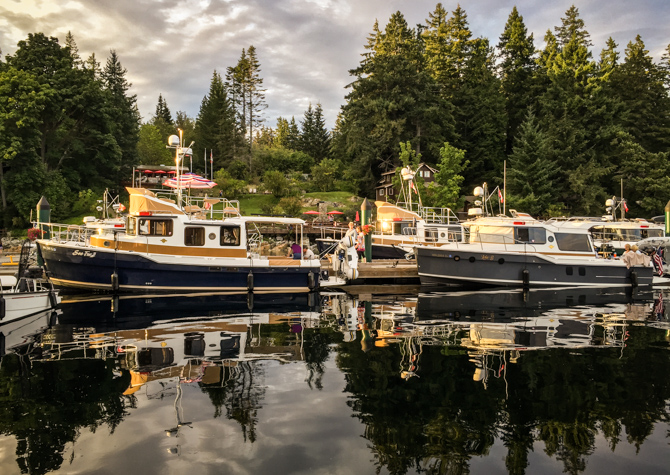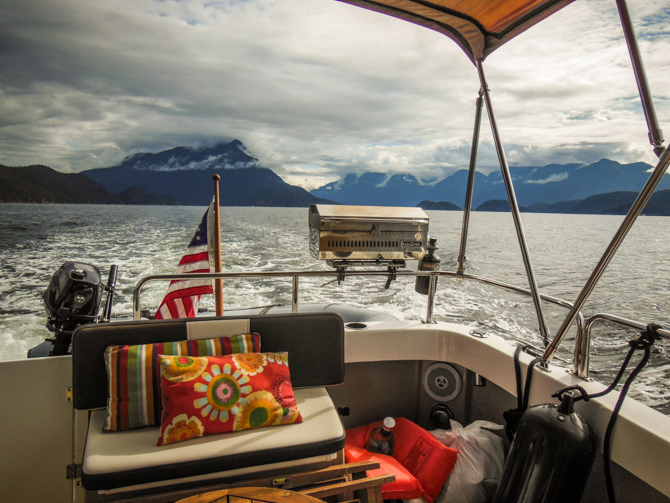 We had a two-eagle sighting and cruise to our destination, Gorge Harbour on Cortez Island. We were one day early for our reservation, so we anchored in the harbor for the night.  The 2016 Ranger Tugs Desolation Sound Cruise had started a few days prior, in Comox (on Vancouver Island) and was culminating with the arrival of 40 some boats at the Gorge Harbour Marina for the final two days of the cruise. We've been looking forward to a return to Gorge Harbour Marina to use their pool after roughing it during our two weeks in Desolation Sound. A swimming pool is a rarity in the hinter lands of Desolation Sound. But even more than that, we were excited to spend a few days socializing with other Ranger Tugs and Cutwater Boats owners.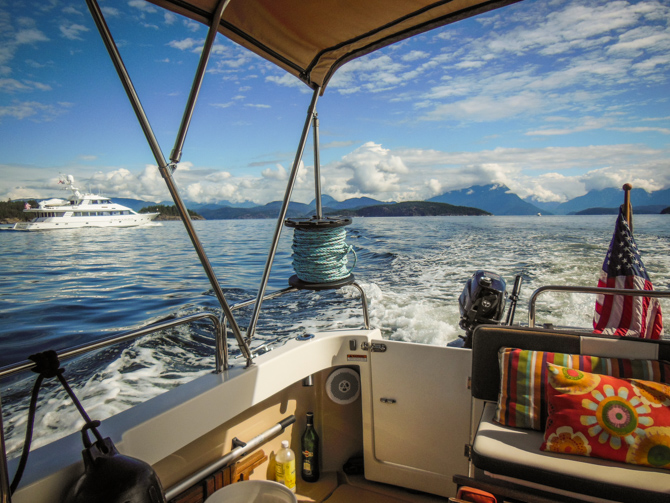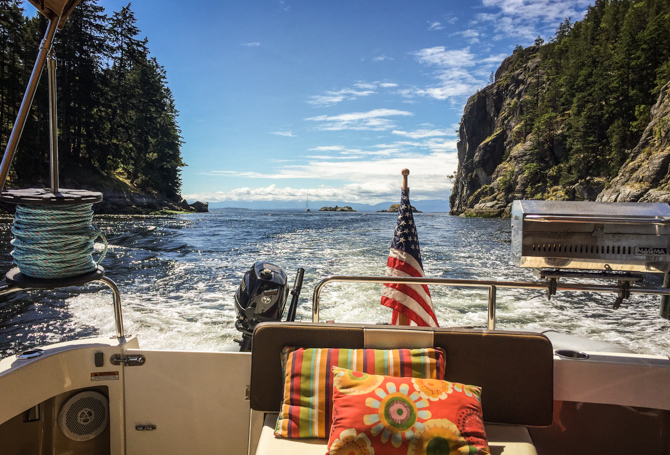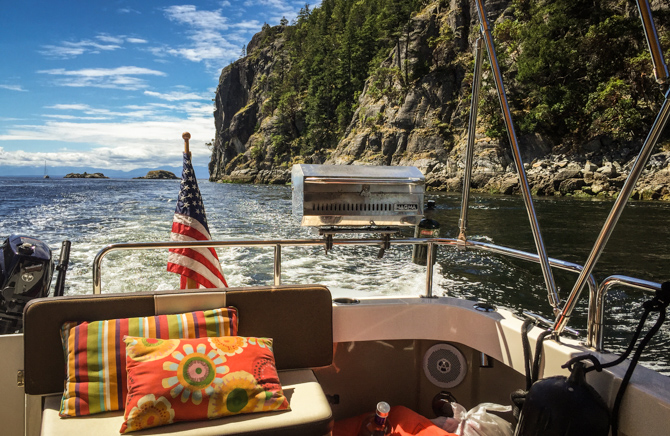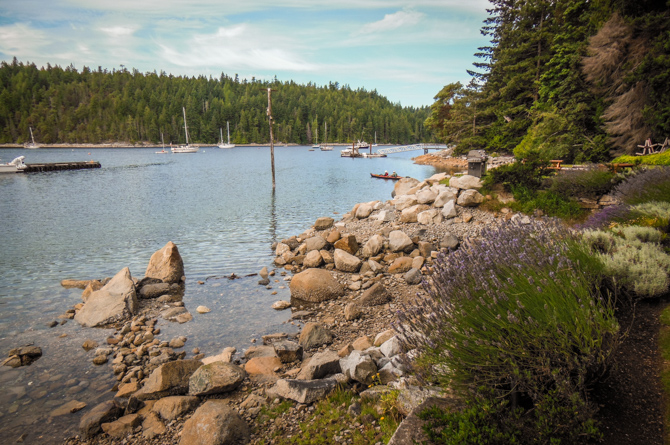 After spending a relaxing night on the hook within sight of the marina, we were tied up early, by 11:30 a.m. Once settled in we went directly to the swimming pool which overlooks the marina and harbor. This gave us a birds eye view of the harbor and soon to be arriving armada of Ranger Tugs and Cutwater boats. It was a great day for swimming, the weather was a typical July summer's day. Soon after, we walked the docks to greet and help friends with docking as they arrived. This is always such a special time, greeting old friends and meeting other owners, some who we'd talked to before from our blogs and Tugnut posts, but never had met before. New friendships are always formed at a Ranger Tugs and Cutwater Boats cruising event or rendezvous.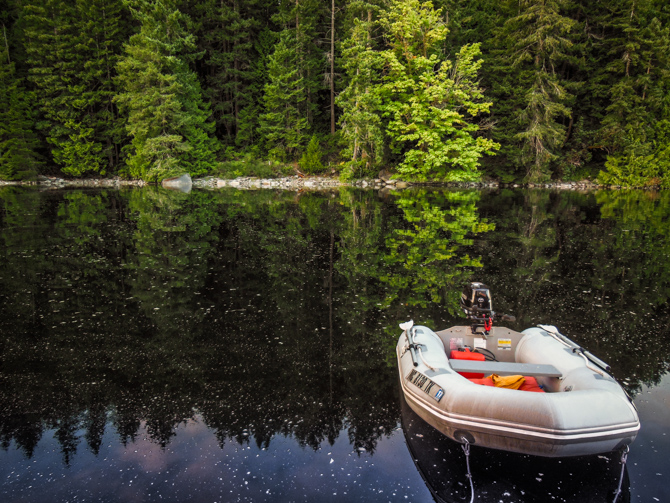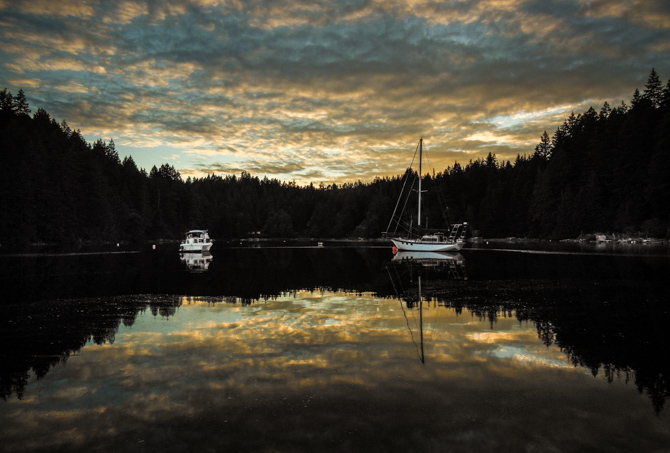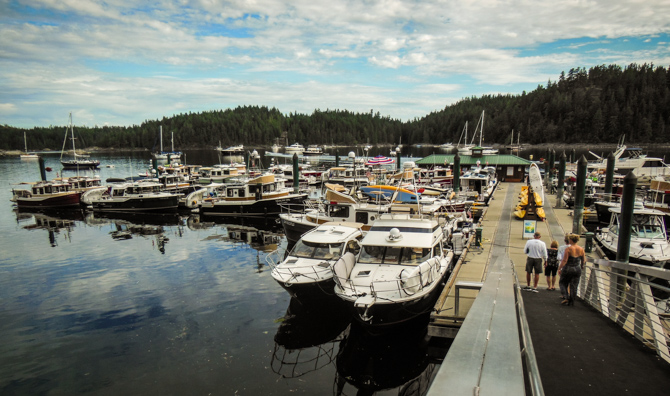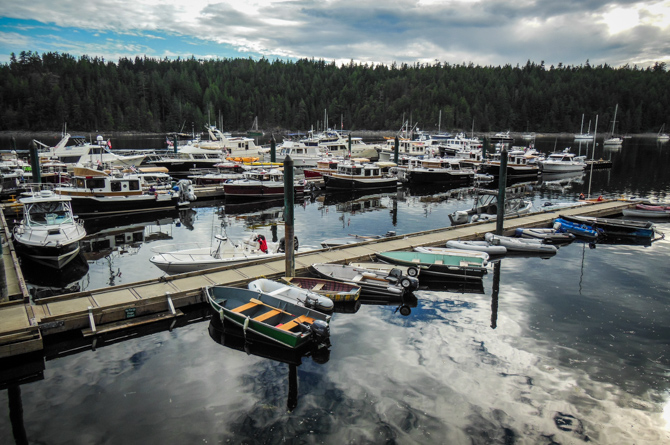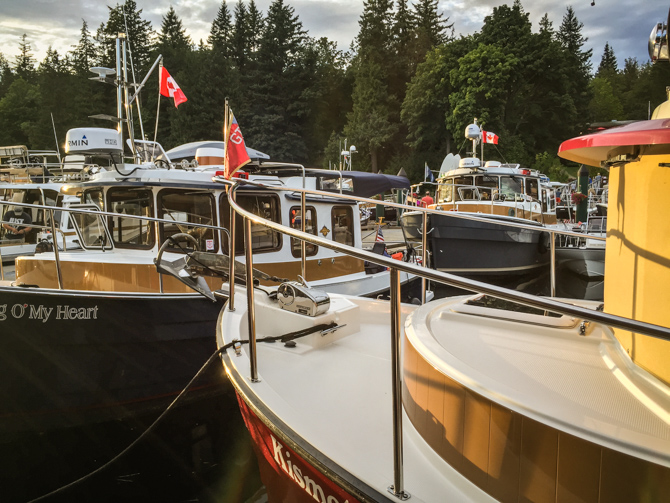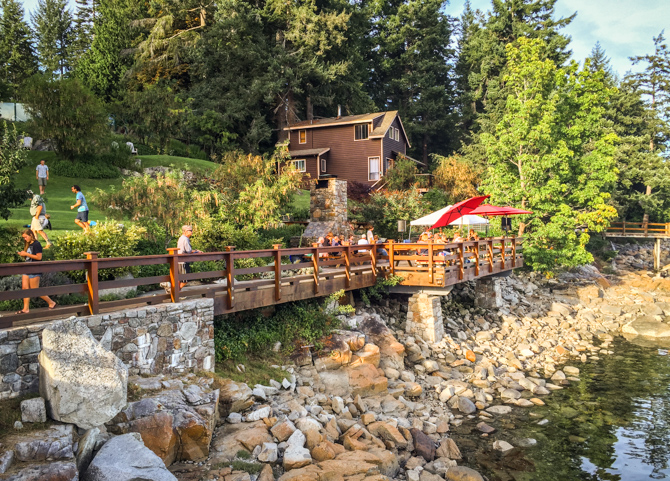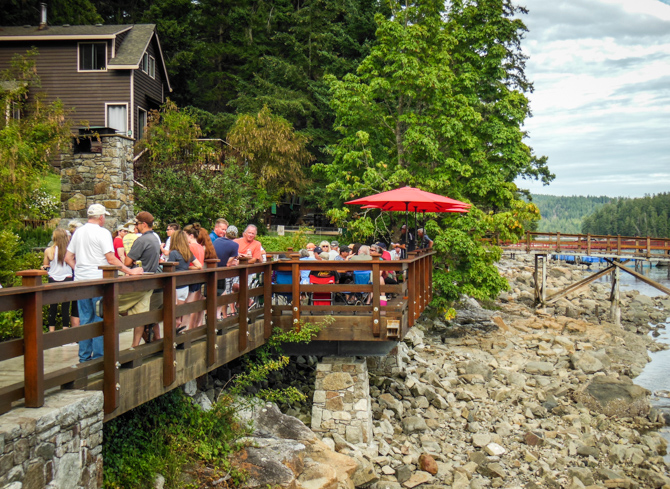 Happy hour was held on shore the first night. We met up with friends Ron and Libby, new owners of an R25, Tug O' My Heart, Mike and Jess on Illusions, Pam and Oliver, on Beyond and Rick and Nancy were docked just behind us on Andiamo.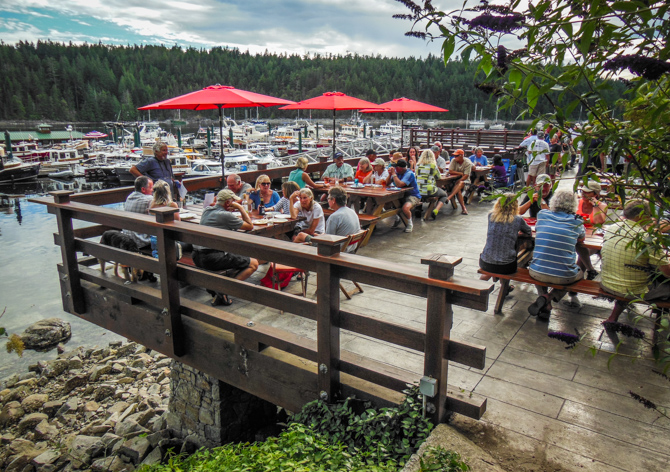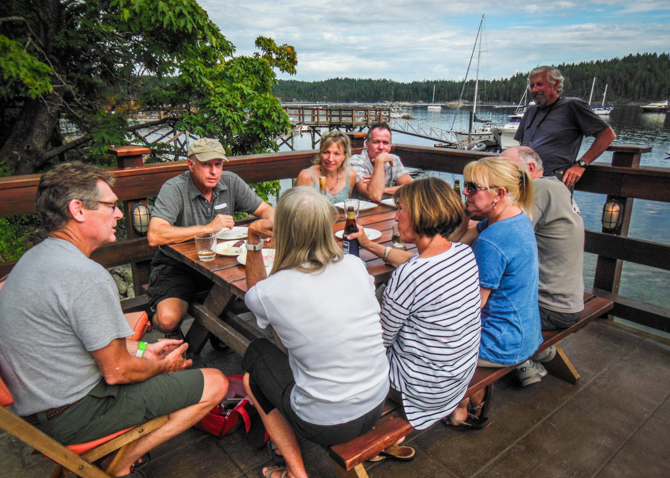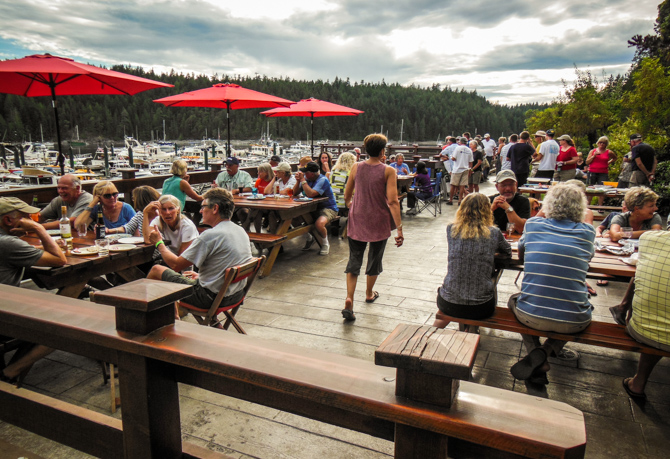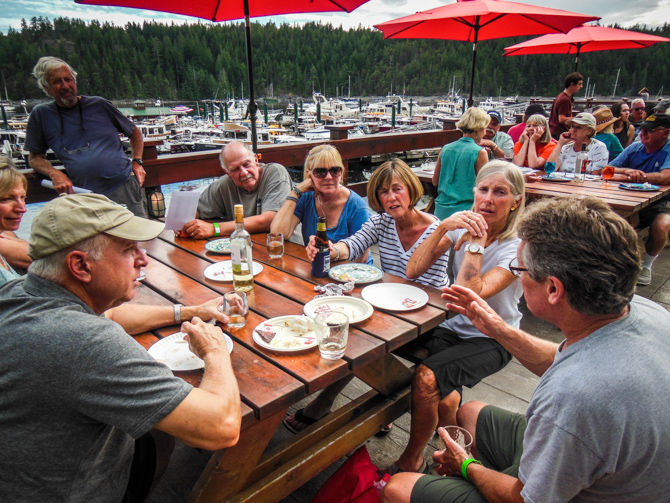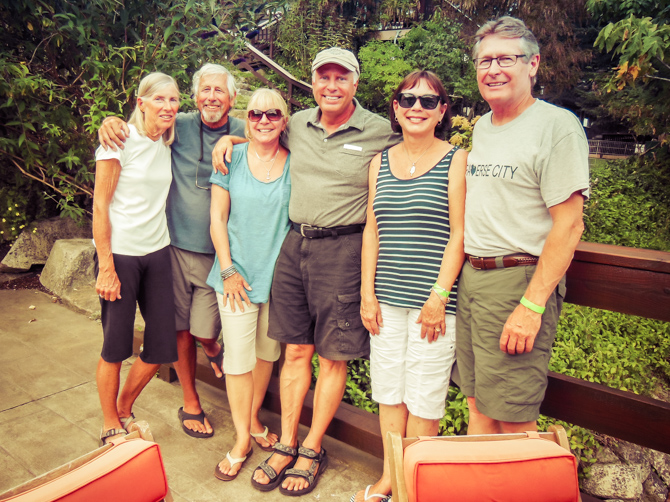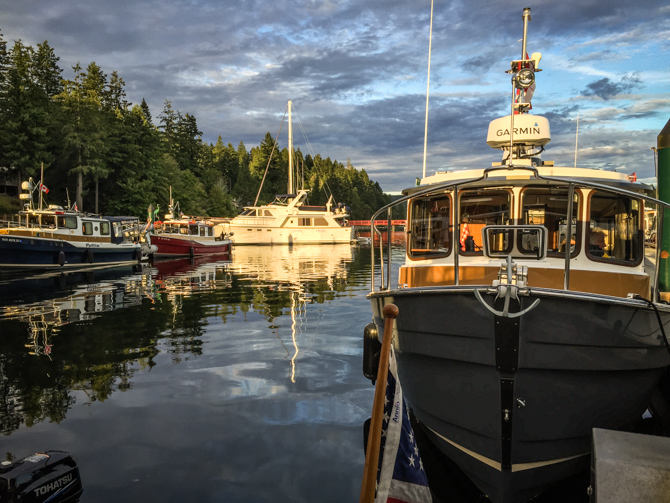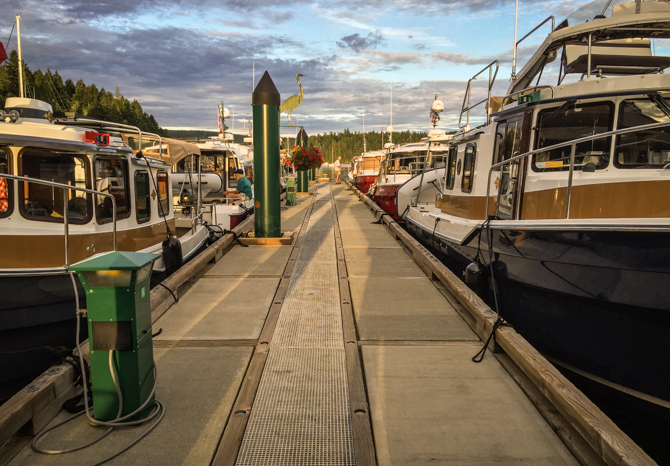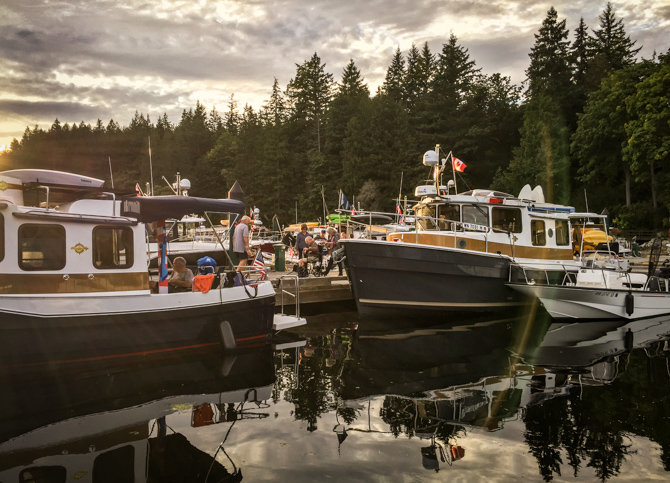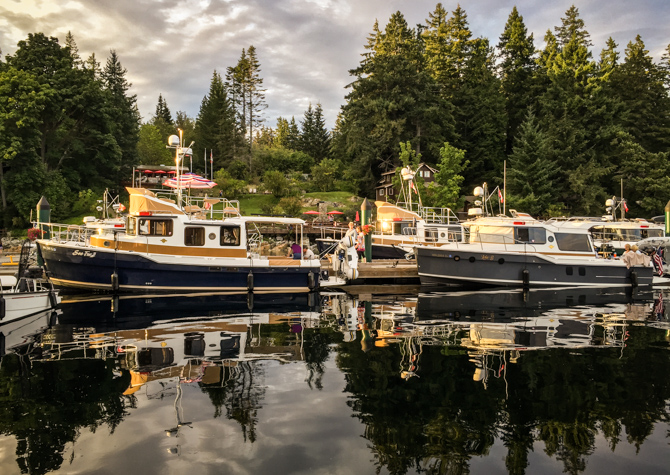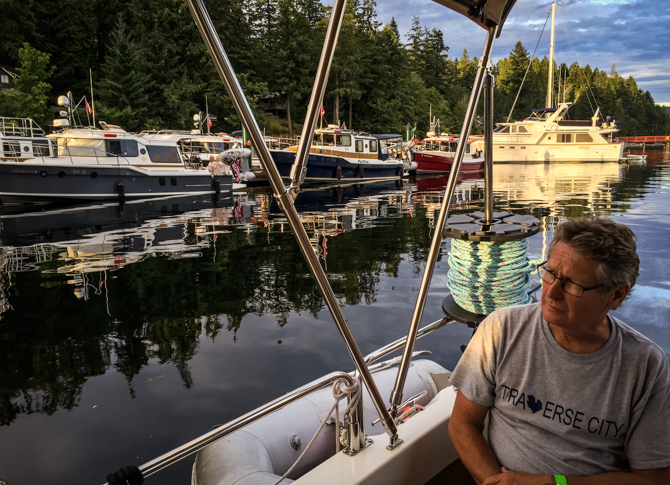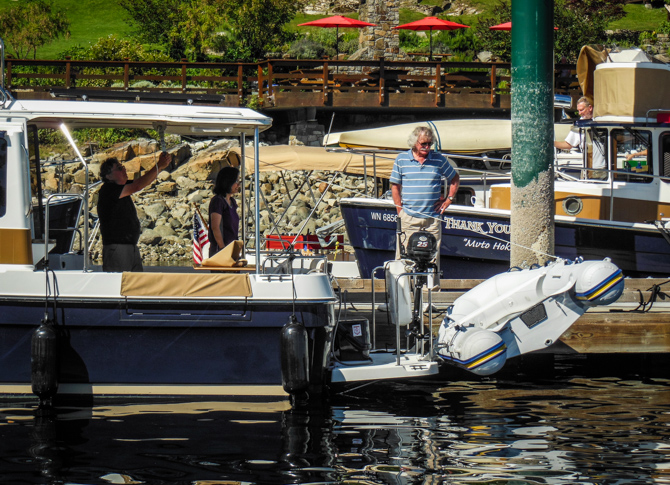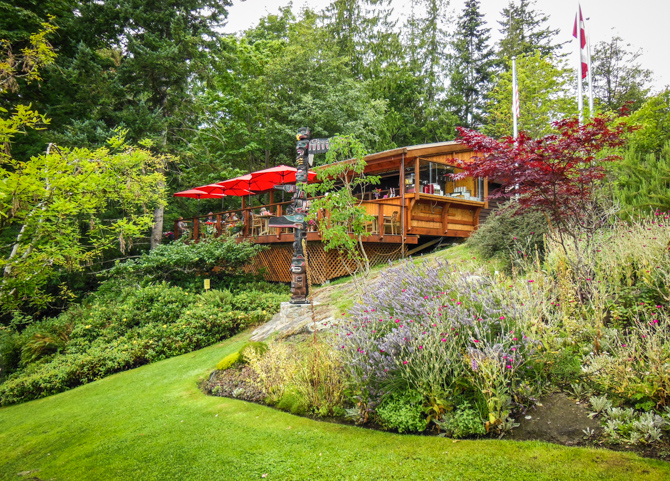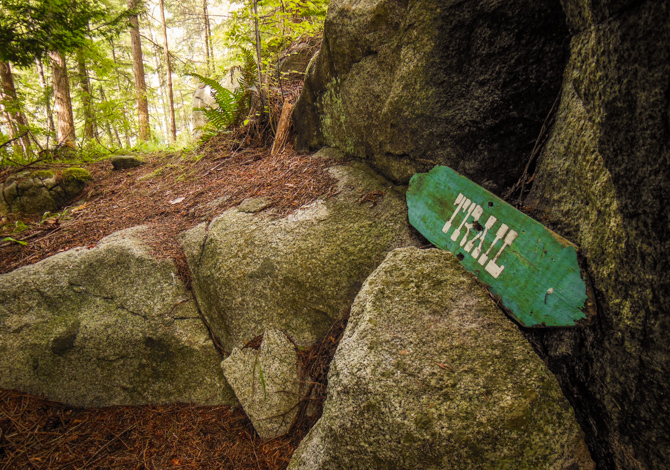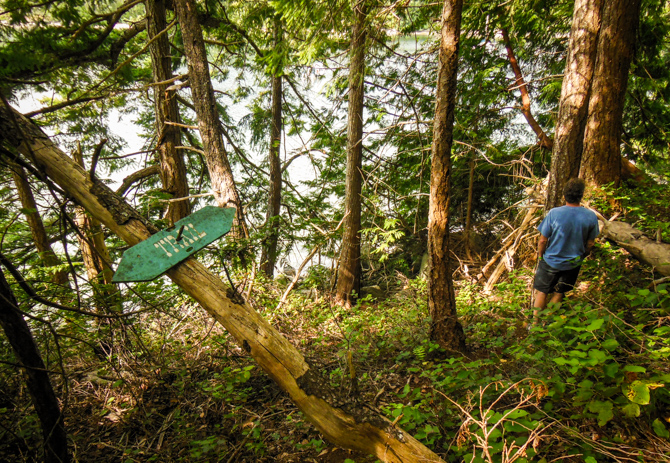 Monday was spent hiking a short, wooded, trail along the harbor's shoreline. Later we walked the docks to talk with owners and looking at some of the newer Ranger Tugs and Cutwater Boat models. Mike from Illusions helped me diagnosis a problem with my bow thruster. Some owners spent their off-time, during the day, fishing. These people caught some beauties (below).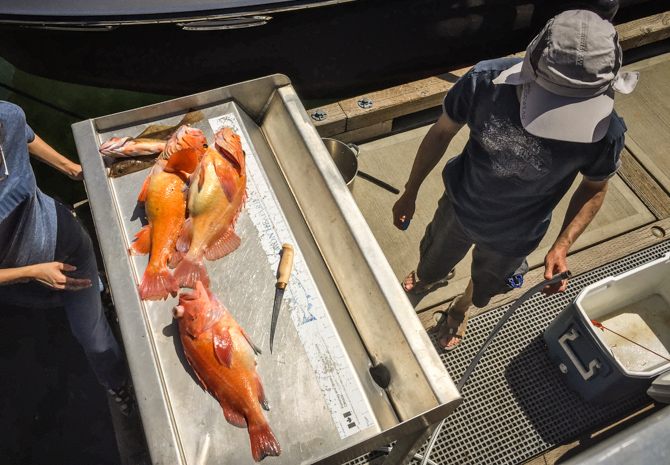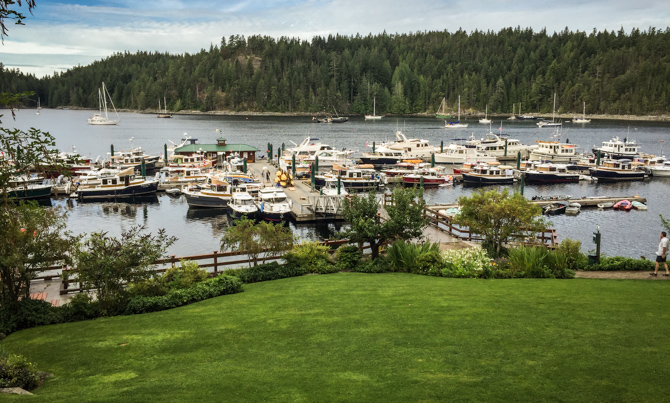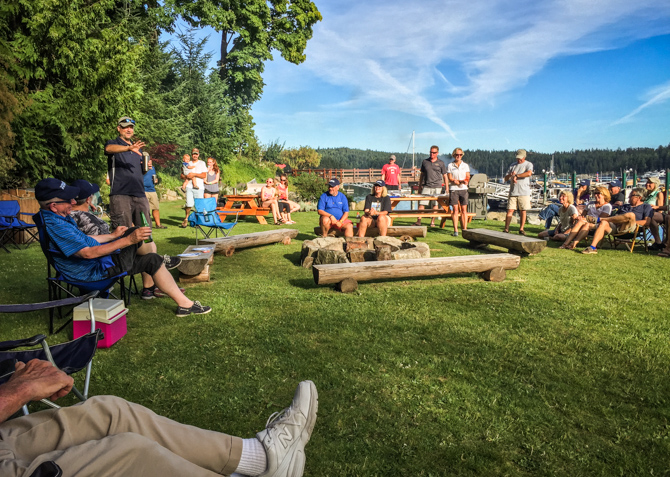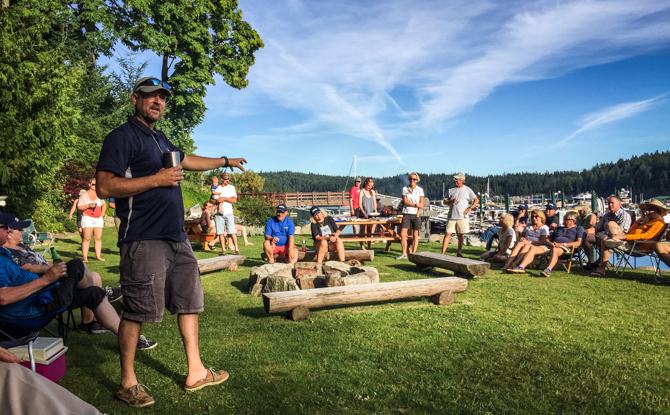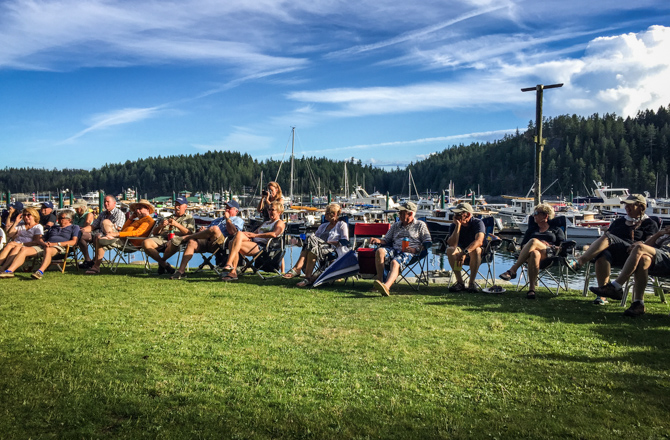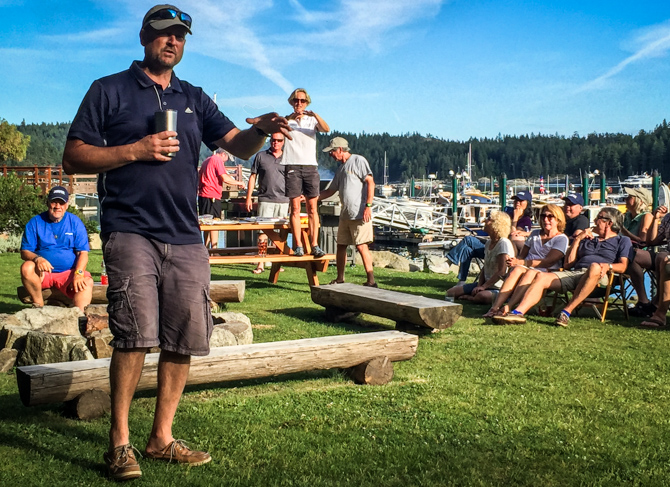 The evening of the last night featured a big BBQ sponsored by Volvo Penta, they now supply diesel inboard engines for Ranger Tugs and Cutwater Boats. Marcia Kull, the VP of Volvo Penta, was in attendance and thanked Ranger Tugs and the owner group for their support and working relations. Marca engaged with the owners group by visiting with many over the course of two days, making it apparent that she and Volvo make their relationship with the factory and the owners group a top priority.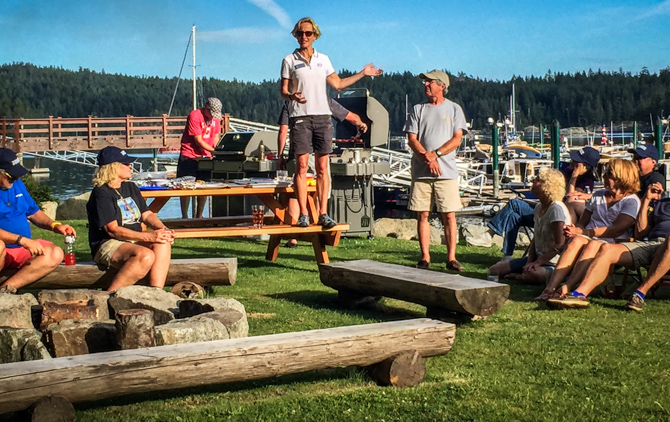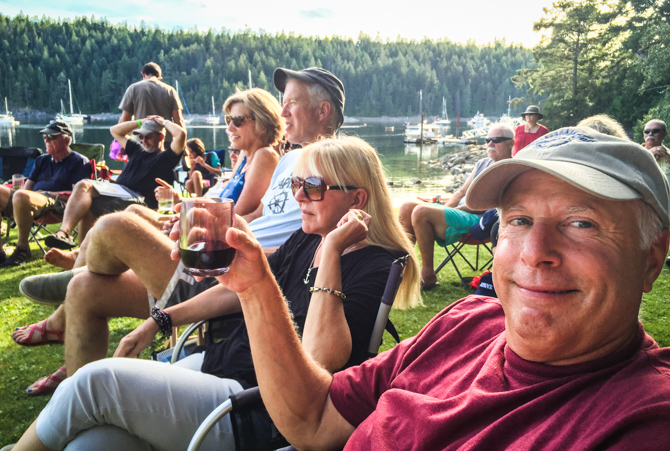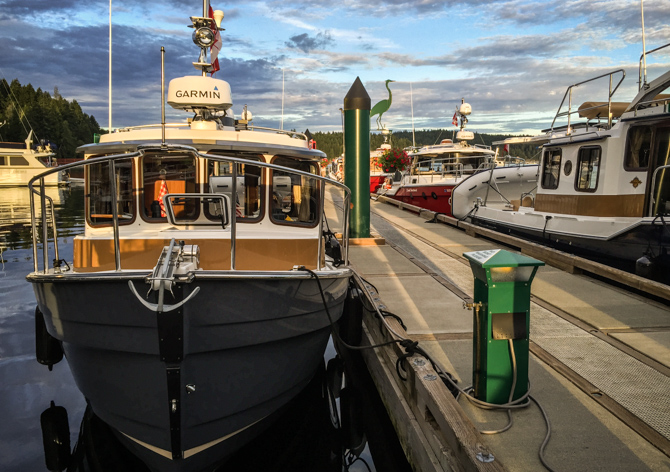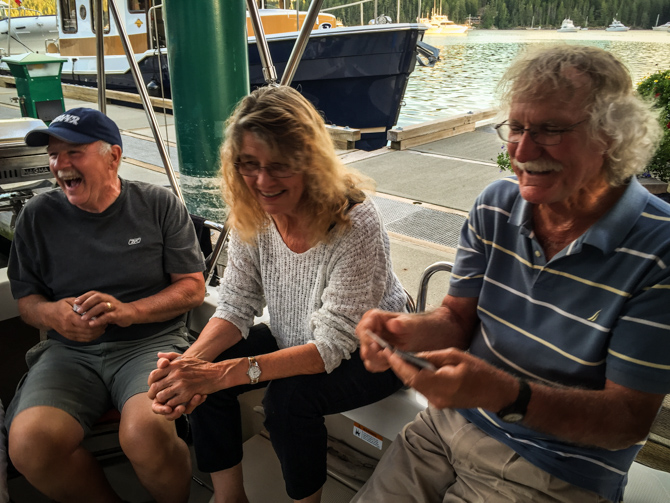 After the BBQ a few couples went back to Kismet and played "Cards Against Humanity," a fun adult themed game that almost always turns into a laugh fest.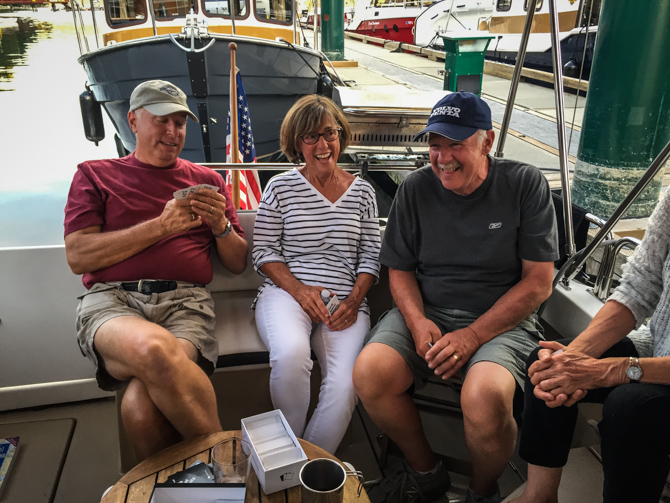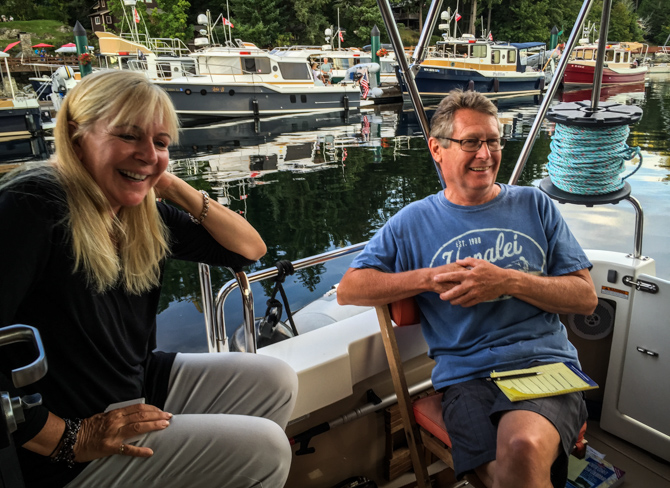 With the Ranger Tugs Gorge Harbour event over, our time in Desolation Sound had come to an end. The next day we made a quick stop back to Heriot Bay for renewing our provisions before we started to make our way further north, through the Discovery Islands to the Broughtons, an all new cruising territory for us.