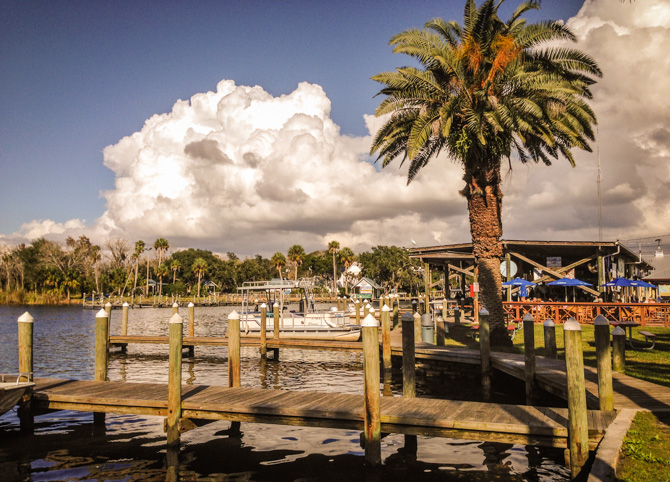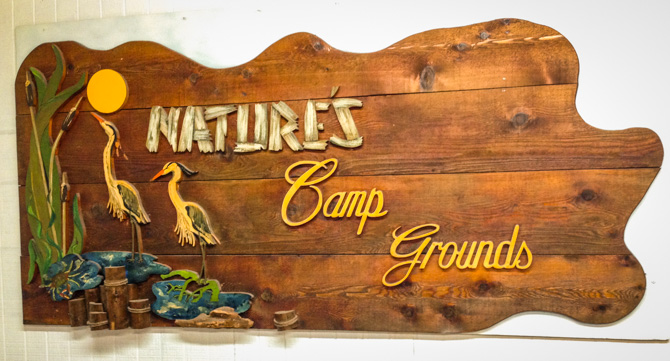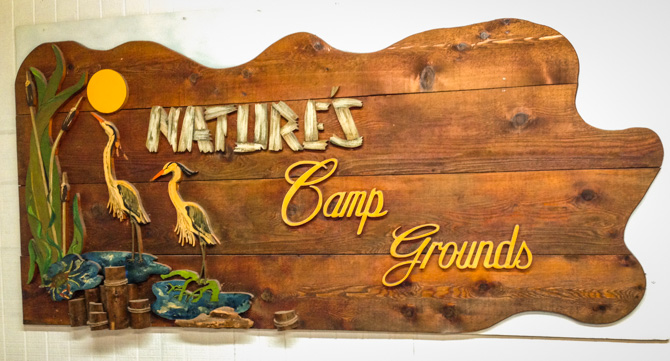 Boaterhoming Homosassa Springs – Florida
Nature's Camp Grounds provided a "Old Florida" experience and spot to ready the boat for launching in Tarpon Springs. We used the laundry facilities and enjoyed a spaghetti dinner and poker in the activities room at the campground. We liked the spaghetti, but really stunk at the poker game.
Boaterhoming while traveling to cruising destinations has become one of our favorite activities, second to boating of course. Being able to use our boat as an RV while on the road has opened up a whole new world to us. The boat is very comfortable for living and sleeping while on the trailer. We cannot hook up to waste hookups but we can hook up water and electricity. We cannot use our air/heat unit while on the trailer, but we have a small electric heater which is perfect and warms the boat up quickly on chilly mornings. We usually use the shower facilities at the RV resorts we stay at, just like we do when staying at marinas. Other than that you'd think we were on the water.
We got to tour the small town of Homosassa Springs and have lunch at Mac Rae's Restaurant right on the water.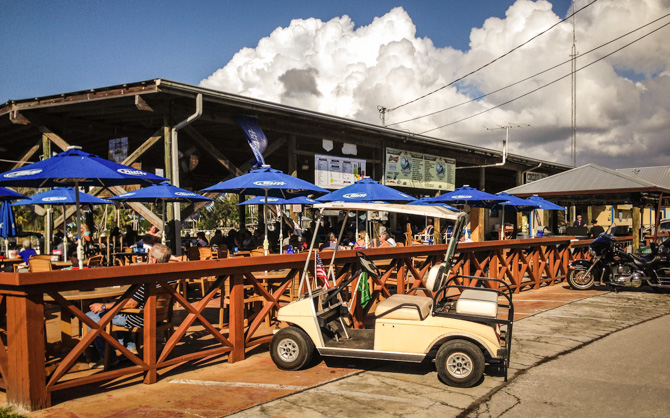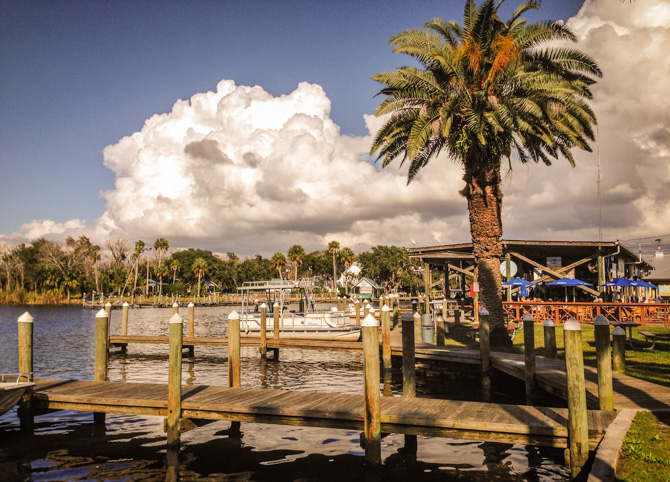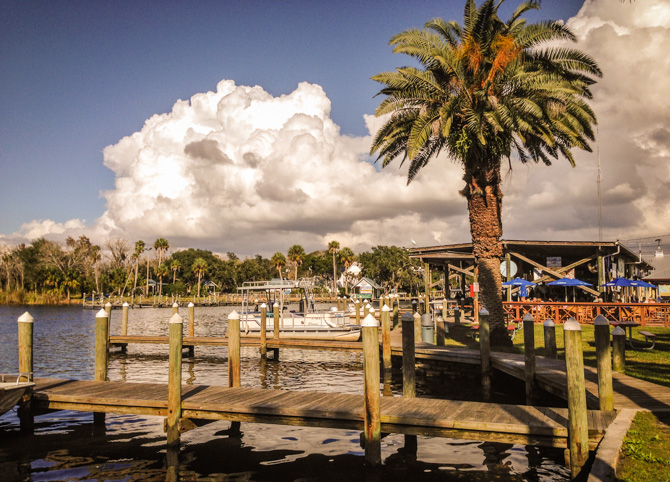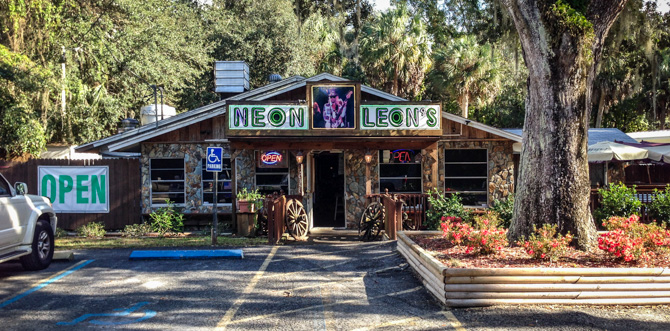 Have you ever been to Neon Leon's? We just passed by it, but it looks like a fun spot.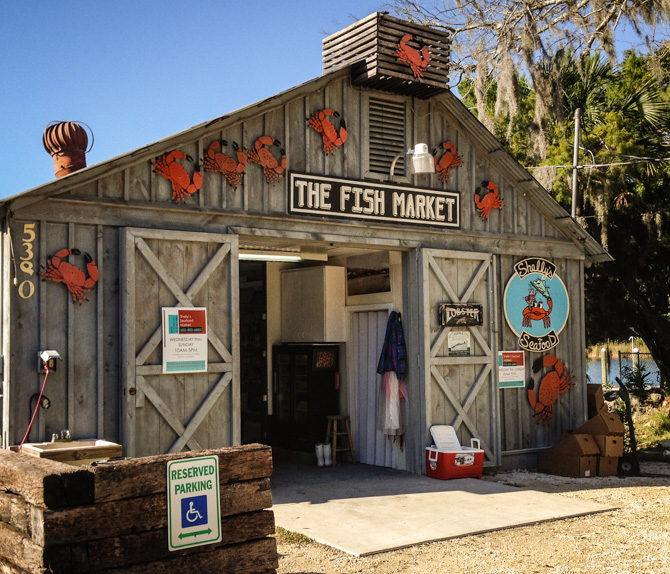 We bought some grouper at this cute little fish market in town. They had quite a selection, many we never get to see in northern Michigan. We really are in Florida now! We'd have to give this fish market a high rating for being one of the best looking and with a great selection of fresh fish and shellfish. It was clean and nicely decorated. While we were deciding what to buy, we saw lots of fresh fish being brought in by local fishermen.