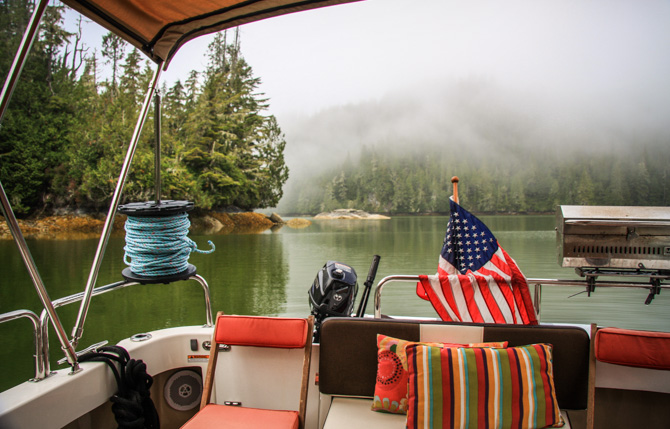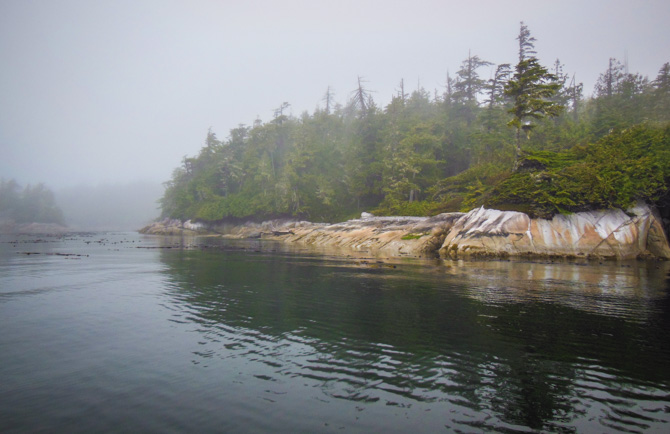 Joe Cove – Located on the South Side of Eden Island –
Today we moved a whopping 12 miles. It was a foggy, damp and still day, everything looked grey and green, even the water. We were determined to head back out into Queen Charlotte Straight in our quest to find those allusive whales. Again no luck on that front, but the fog made our cruise through Arrow Passage, Sunday Harbour and Misty Passage that much more remarkable, from a visual perspective. We can only imagine what it would have been like on a sunny day. We entered Joe Cove on Eden Island to find complete solitude – we were the only boat to use the cove for shelter that night.
Guess now is as good a time as any to talk about how it felt to be out in the wilds of British Columbia for three weeks. We have anchored out a good deal during this trip and most anchorages have no viable walking paths or even beaches available for exercise. Sometimes there will be an old logging or hiking trail. However, after seeing how many bears crawl around on those beaches in search of food, many times with their cubs in tow, would we really want to be stretching our legs there?
We never saw any cougars, but heard enough about their predatory inclinations that we never wanted to risk being pounced on – even though I made Jim buy a hunting knife in Campbell River to keep us safe. So, that meant we were confined to our little boat several days at a time. This trip alone we've anchored out five days in a row. That is a long time to not venture off the boat, except for dinghy rides.
Under those circumstances you might ask, "What do they do all day?"
Remember, we have no connectivity whatsoever when anchored in a remote coves, bays, inlets or sounds. No phone, internet, TV, save the DVDs we picked up at the used book store in Campbell River – some we've seen twice now. So, we have to get creative.
We always bring projects to work on, we read, we write, we play games. We cook creatively with the ingredients we have on hand. We eat well savoring each meal shared in the wild. We listen to music, work on our playlists, or we sit in silence listening to our natural surroundings. We'll visit other boaters we find sharing an anchorage with us. We hope they may want to engage in a human exchange of friendliness. The most exciting thing we do is watch for wildlife. We sit in wait with binocular handy so we can watch wild animals in their natural habitat. Most important of all… we dream!
You can't imagine how relaxed we became at Joe Cove.
As a couple, finding ourselves relaxed and alone together in the confines of a small boat, we create an environment where we can dream and conspire on what to do next. That way we always have something in the hopper. We ask ourselves, and each other, questions. Where do we want to go in the future? Do we still love boating? Can we ever see ourselves not boating? What do we miss while cruising in the wilderness? Kinda like being in the TV show, Survivor, we are missing our family, friends, fresh water and our kind-size bed and dishwasher. Being surrounded by it, we think about nature a lot.
We wonder how long this wilderness will remain pristine and a haven for boaters like us, who crave the ability to explore Mother Nature's sacred spaces. Not many get to venture here. While we don't think we could do this for an unknown period of time, we understand the importance of soaking up the experience now, knowing with future hindsight, how short and precious this time was to us.
It is hard to predict if we will ever be able to return to the Broughton's in the future. But we do know this… Never say NEVER!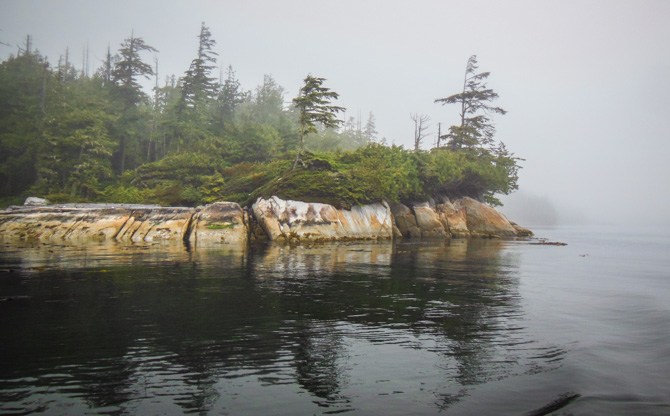 We love to share info about boating in our books…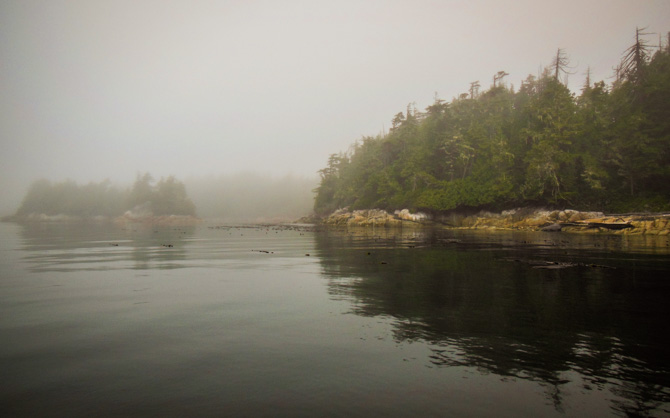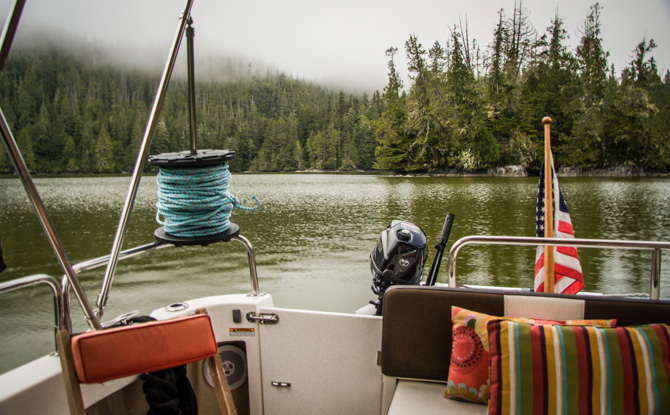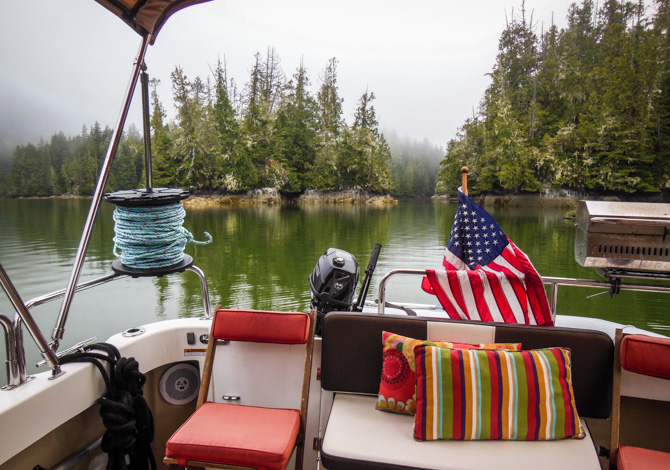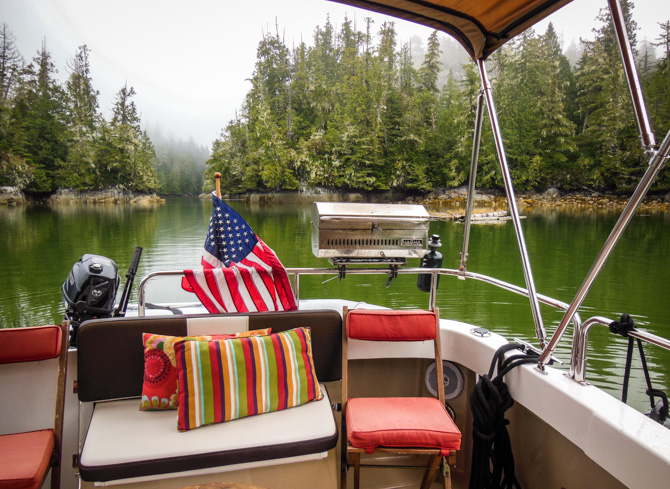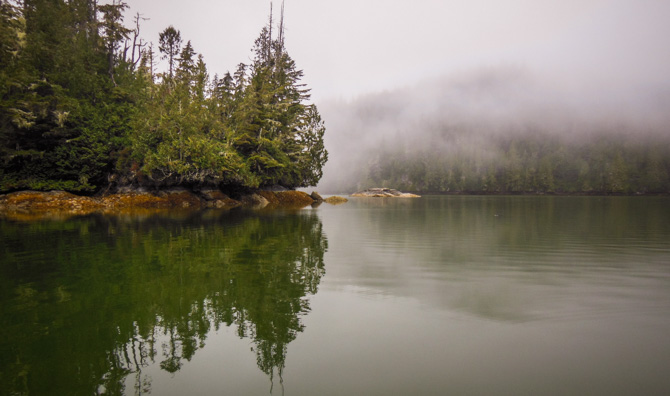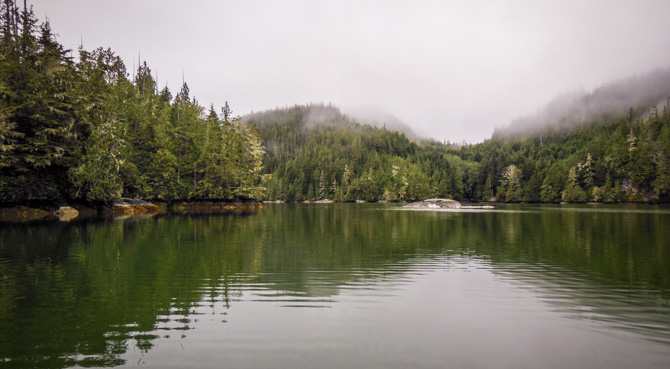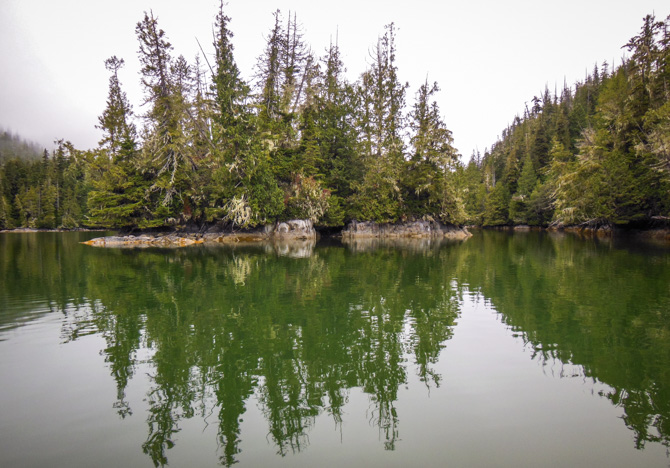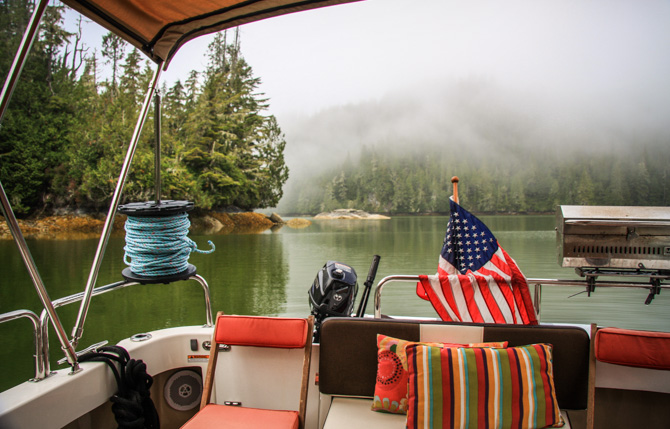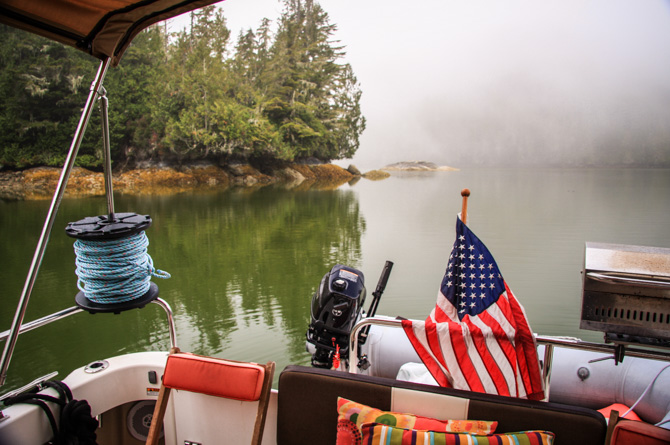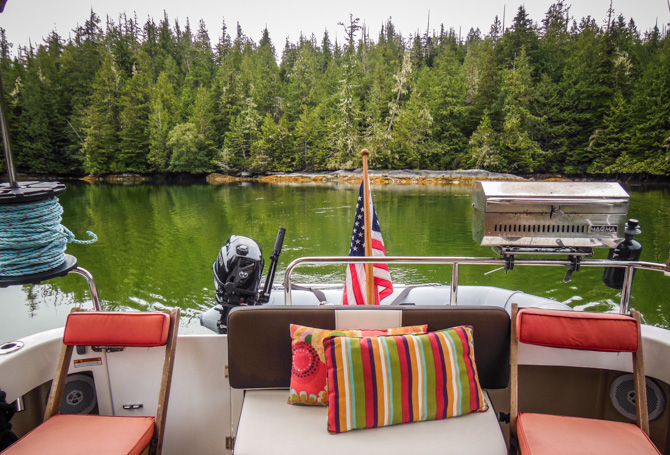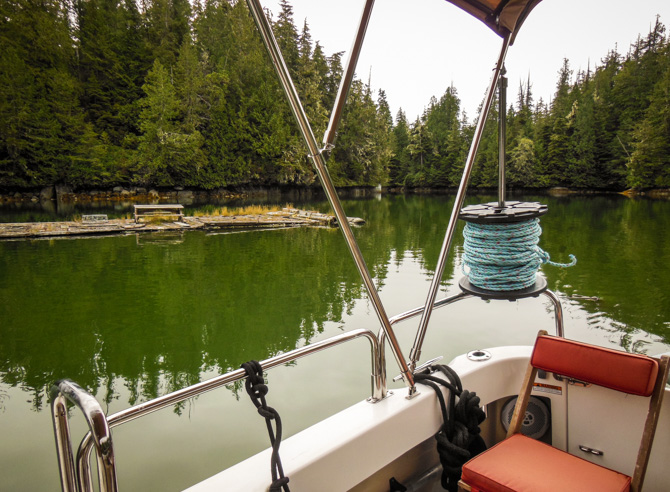 The one unique thing about Joe Cove is the funky, old, floating raft with picnic table on top. It still floats but has collected a covering of vegetation over the years. We couldn't help but wonder about the parties that took place on that float in it's heyday.