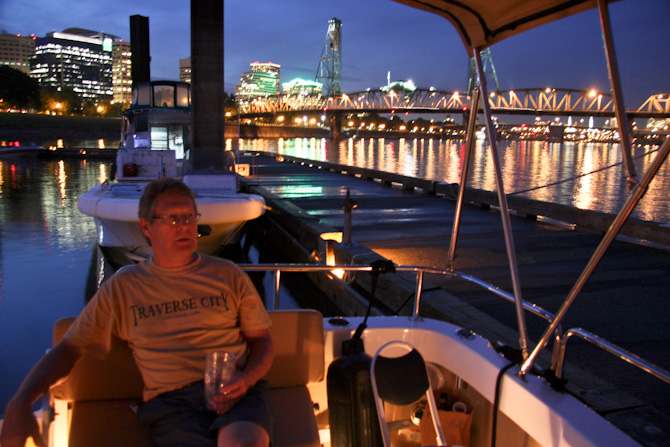 We spent our last few nights in Portland at the City Dock right next to the River View Marina. Not a bad view at night with the lights from the bridges and downtown. No amenities on the almost free dock but it's right downtown and that was a big plus for us during our visit.
Late afternoon the yacht, Lady M arrived to tie up across the dock from us, we suddenly felt really small (below – 164′ to our tiny 27′). There was a lot of excitement about this vessel when it arrived. It was heavily rumored around town that the yacht belonged to Ringo Starr, so there was a lot of walkers on the dock all night, people looking to see Ringo, I would guess. We did our part to celebrate the occasion and filled up our iPod with Beatles music and turned it up loud.
Well, the next day, we found out that the owner is not Ringo but Lord Michael Ashcroft, a business man from England. Hope he likes the Beatles!