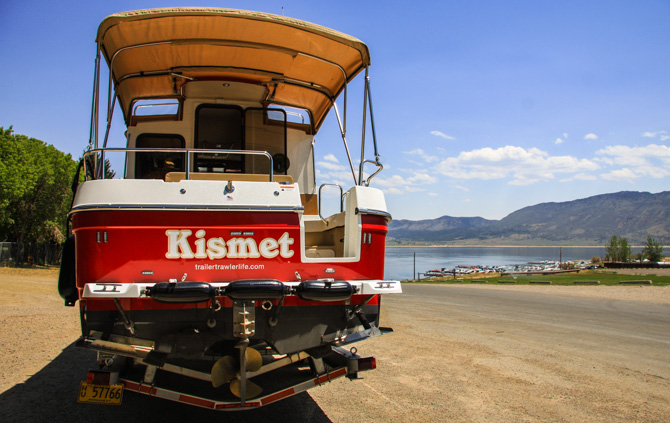 We couldn't help notice the desert like environment we found ourselves in as we approached Lucerne Valley Marina on the edge of the Flaming Gorge Reservoir.
After three full days of driving across country and camping at RV parks along the way, we arrived at Lucerne Valley Marina early afternoon on the fourth day. We were more than ready to test out the waters of the Flaming Gorge Reservoir. As we drove from Green River, in Wyoming, south along the western side of the Gorge we couldn't help but notice the desert like environment. After making the turn and driving the 4-miles to the marina we crossed the state line into Utah, we could see the change in the landscape off into the south, the area we'd eventually be cruising in.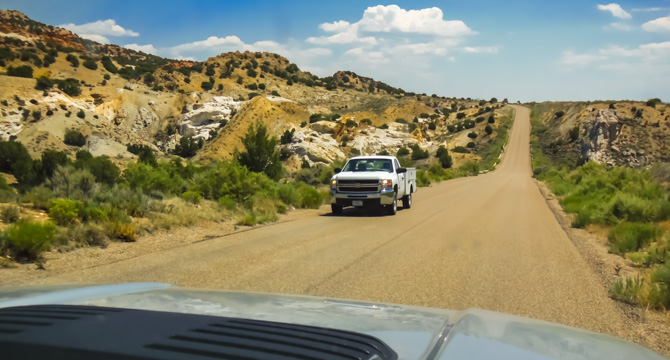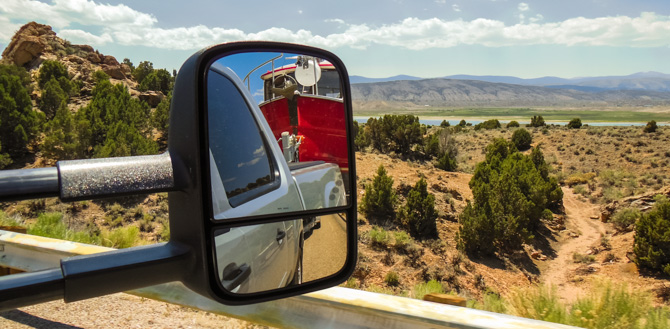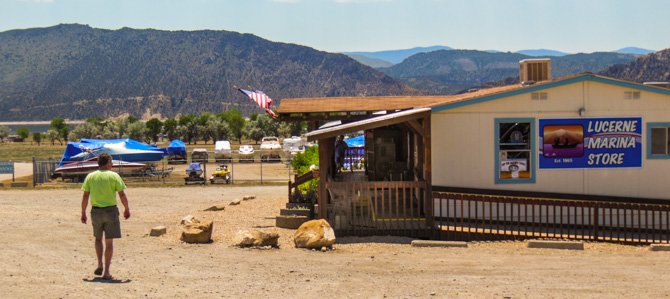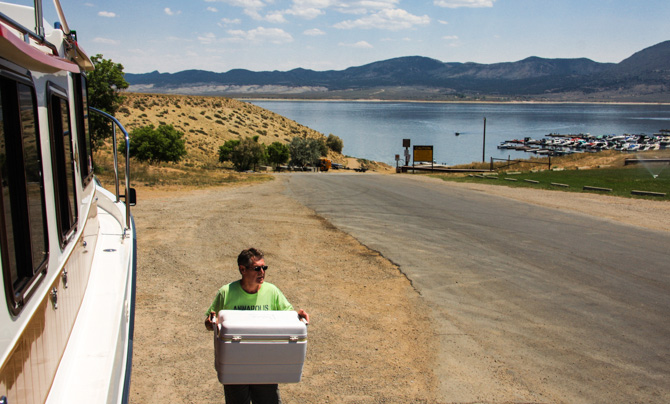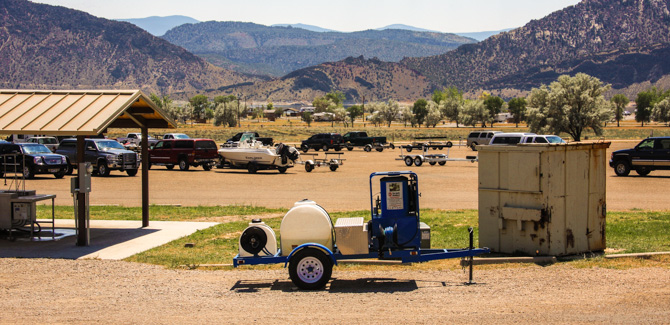 Kismet had to clear Utah inspection which was situated right at the boat ramp. The inspection process was made easier for us by having the boat inspected when we crossed into Wyoming the day before (the decontamination unit shown above was not needed for Kismet since we passed inspection in Wyoming). Once cleared by the inspection person, we could snip the inspection tag (shown below) from the trailer stanchion. We proceeded to prep Kismet from cross country trailering mode to cruising mode. The bimini canvas was put up, fenders and lines unpacked. "Don't forget the plug." Lisa stated. Stern anchor and line were readied along with a host of other things. Like Lake Powell the launch ramp at Lucerne Valley was wide and long but on a smaller scale. We drove down the ramp, made a U-turn and backed Kismet into the crystal clear waters of "the Gorge," and made our way to our assigned slip.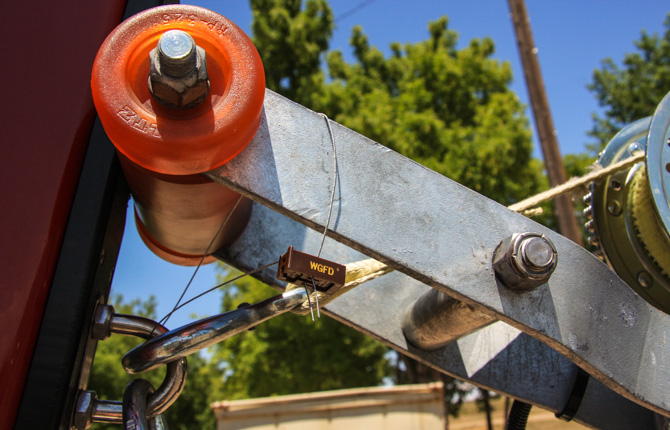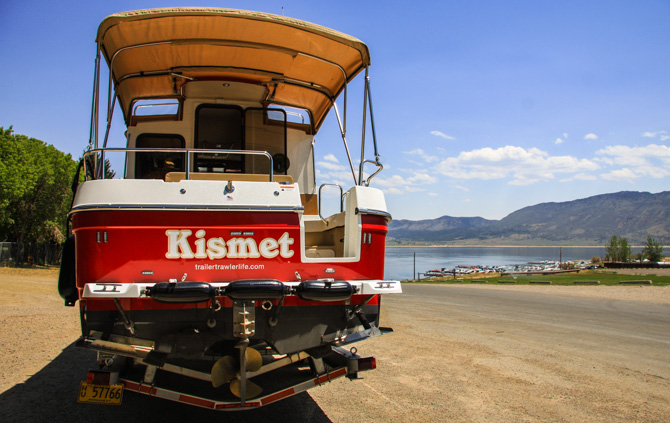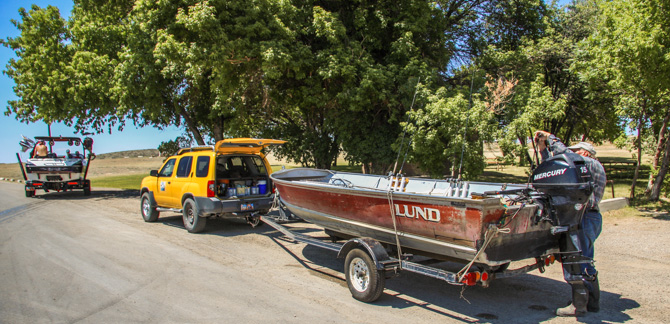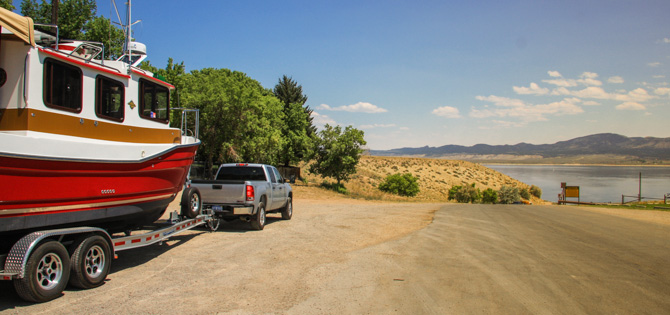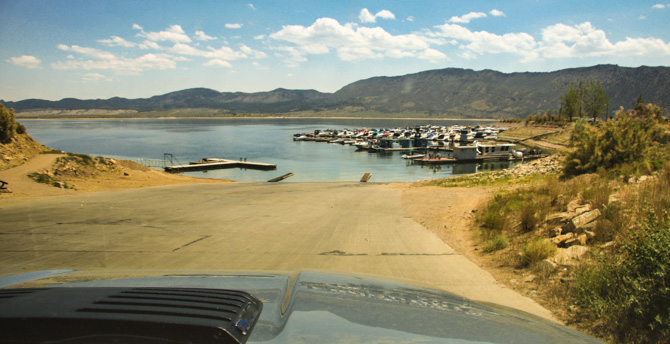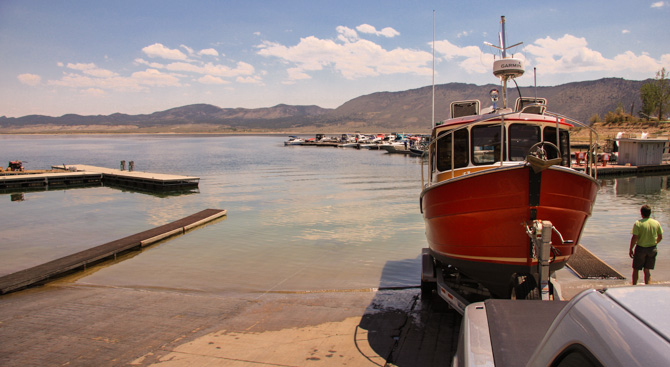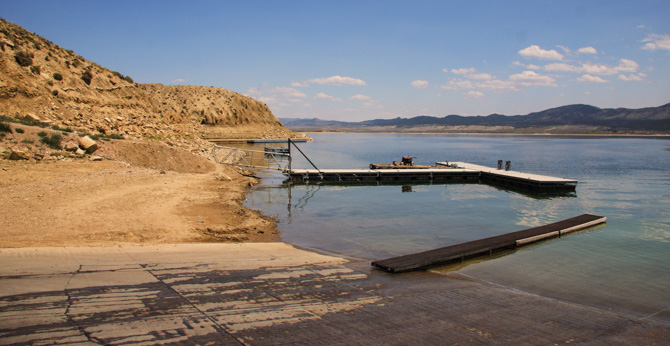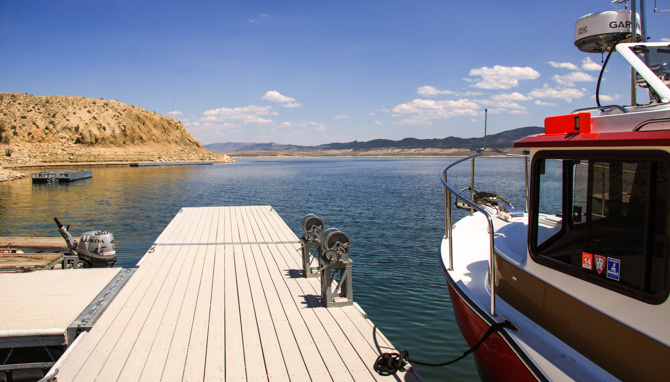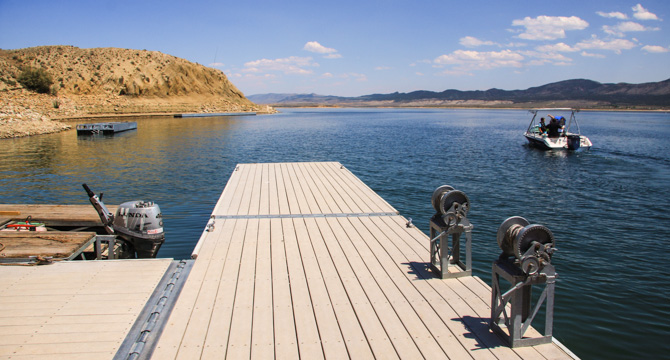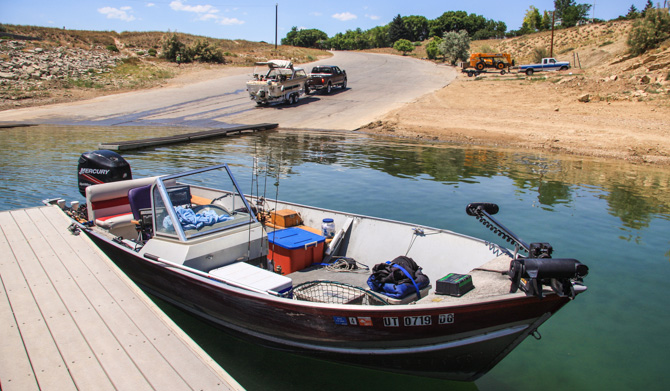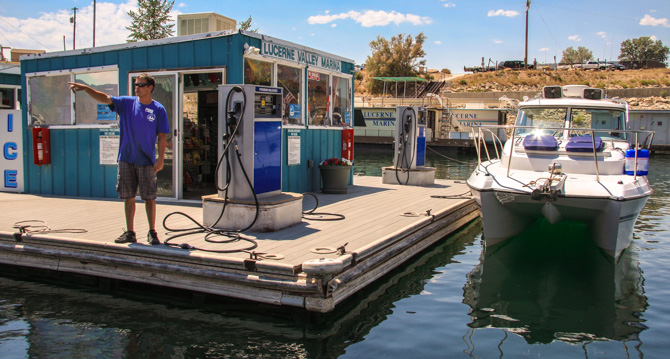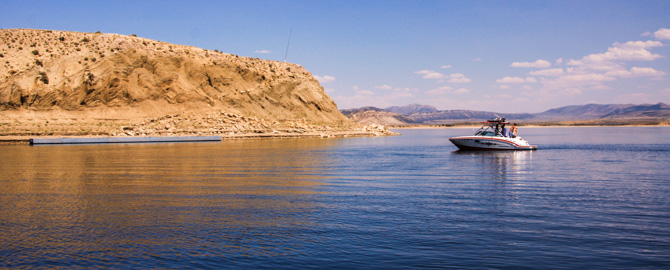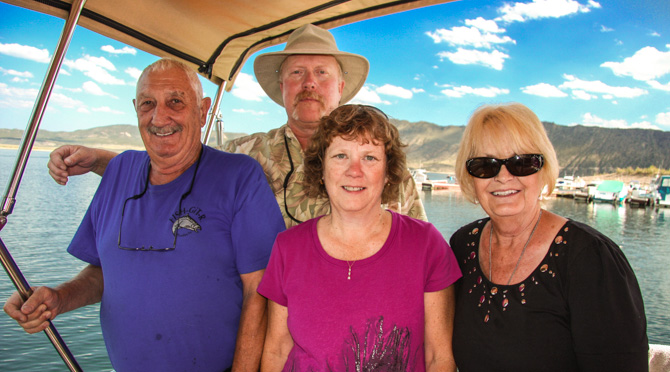 I feel it always feels better cruising in a clean boat. After three plus days on the road I had to give our little red tug a much needed bath. Shortly after we got settled into our slip and the boat got it's bath, boaters Perry and Denise stopped by for a visit, along with their friends Larry and Sarah, we had made plans to meet at the marina a few months prior by email. Perry and Denise have been boating on the Gorge for about 30 years and wanted to see our Ranger Tug first hand. They shared some local knowledge of must see places on the Gorge with us, which we greatly appreciated as we'll only be in the Gorge waters for three days and want to hit the high spots while we can.
After 1,560 road miles it felt wonderful to be sleeping on our boat as she gently floated in our slip, her lines tethered to the dock seemingly as anxious to get out onto the water early the next morning as we were.