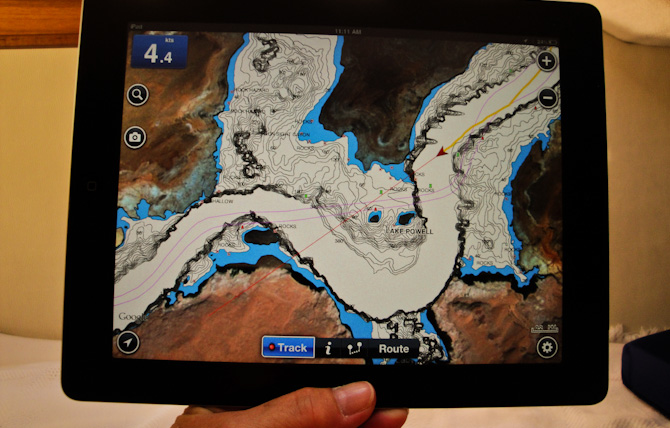 Our time on Lake Powell came to a close today as we made our way back to Wahweap Marina and civilization. We would highly recommend Lake Powell as a cruising destination for adventurous boaters, whether you bring your own boat or you rent a houseboat.
We enjoyed using our iPad with the Navonics app to navigate Lake Powell. Great tool, way outperformed our expectations.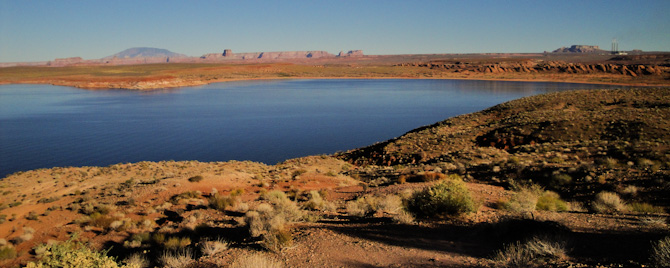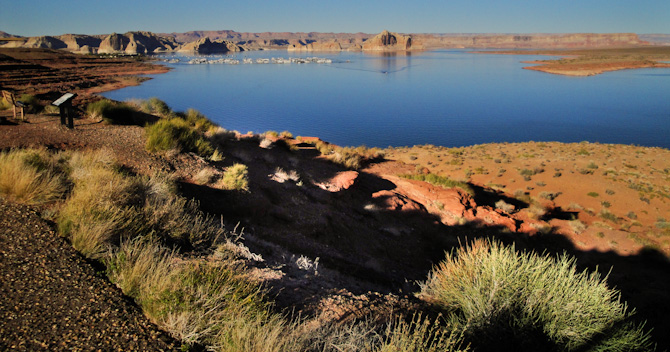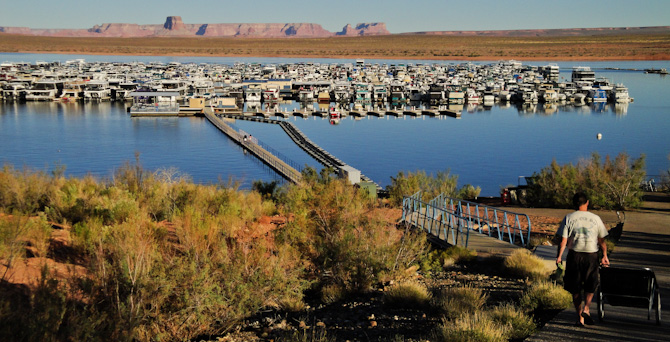 This (below) was our carefully saved garbage from our ten-day trip.
We also stowed the extra anchor and line we used while on Lake Powell, we won't need it again for awhile.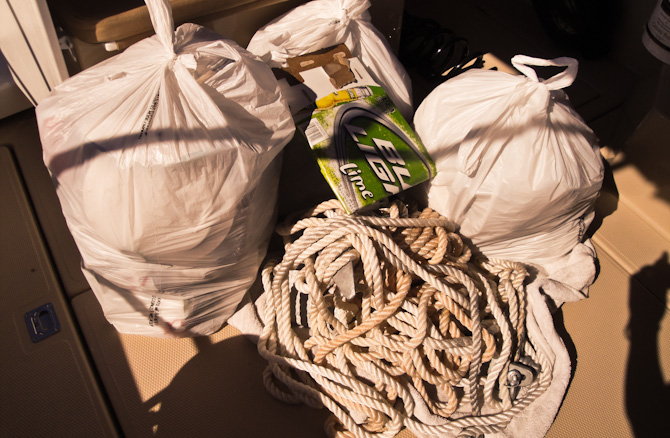 We spent one more night at Wahweap Marine getting the boat organized to put back on the trailer to continue our trek east. Rogersville, Alabama (Tennesee River) for the AGLCA Fall Rendezvous, is our next stop before we put Kismet in storage for a few months while we go home for the holidays.