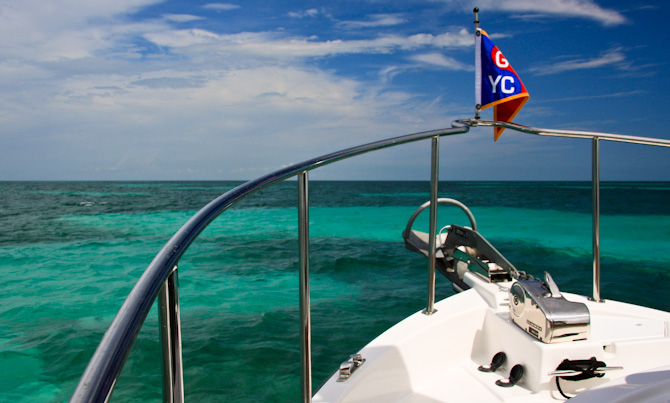 Just for you Rob!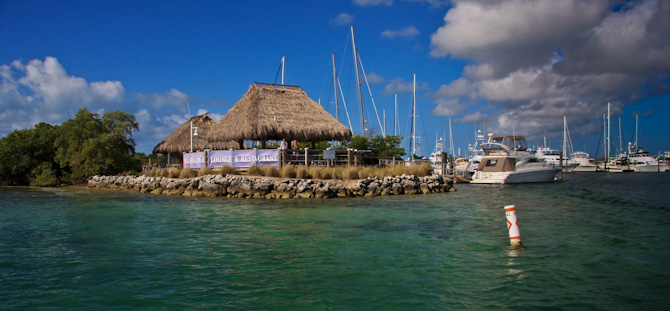 We left Key West Harbour early in the morning – with calmer waters and clear skies forecasted, we thought it was time for a little excursion to the Marquesas Keys. The Marquesas sit 18 nautical miles west of Key West and are uninhabited. Our thoughts were that it would be fun to anchor out and enjoy the serenity of these isolated Keys.
Although It was a pleasant enough cruise out, shortly after we had cruised halfway around the island and dropped anchor the wind kicked up. There really wasn't an option to move to the lee side of the island because the water depth around the island is VERY shallow for a long ways out, so even the lee side would have been a problem because we'd have to anchor far away from the shore where the wind had plenty of access to us. With no protection available to keep from rocking and rolling, we had to abort the the mission, it would have been an ugly night.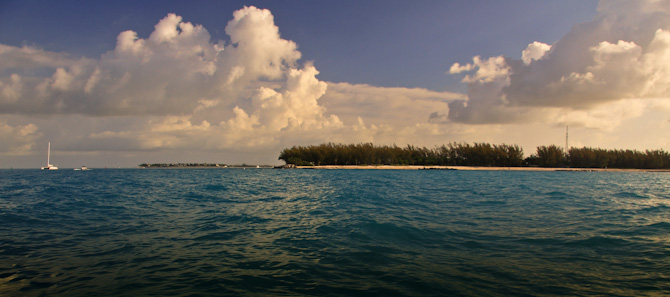 We are just passing Key West here (above) heading towards the Flats and finally the Marquesas Keys.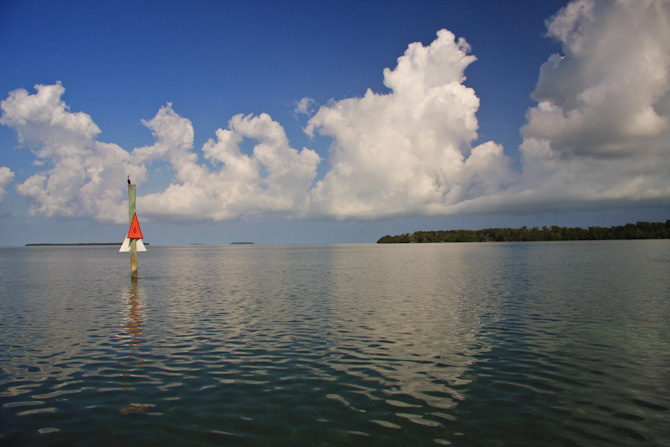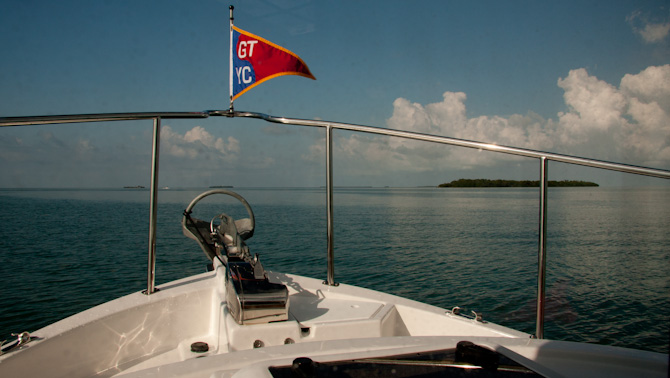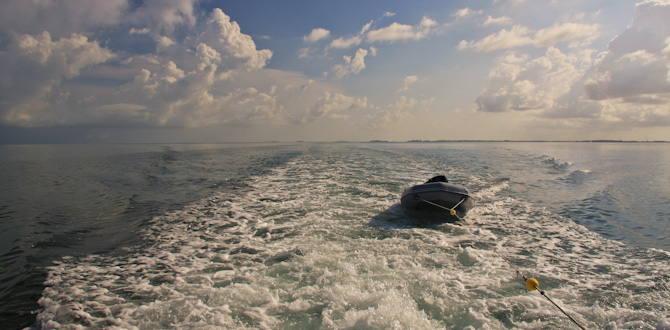 On our way back from Marquesas Keys at the height of the day the water was a gorgeous turquoise and dark green in spots – with the deep blue skies and puffy white clouds, it almost seemed surreal.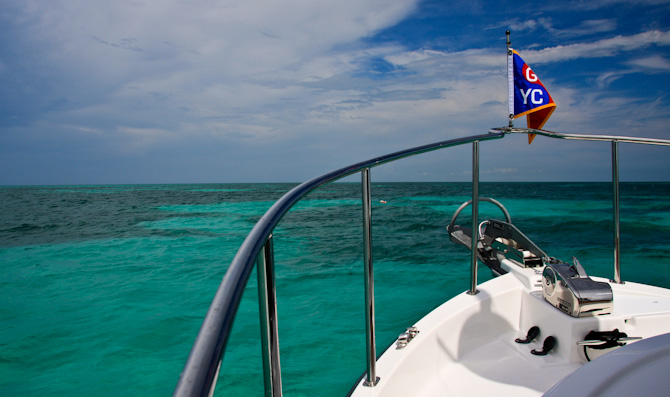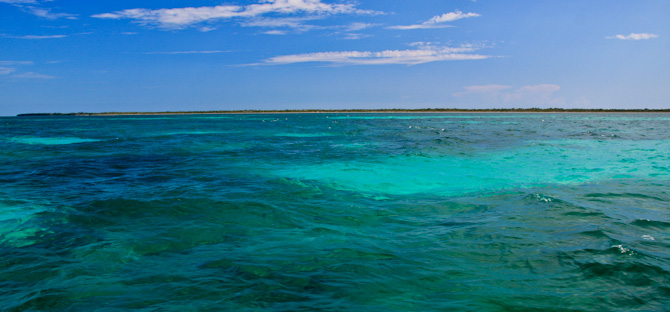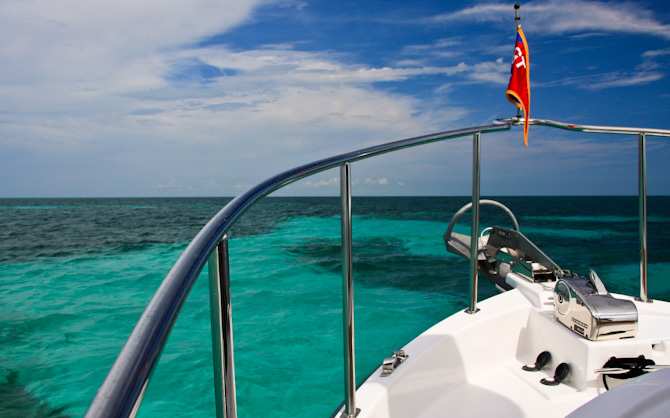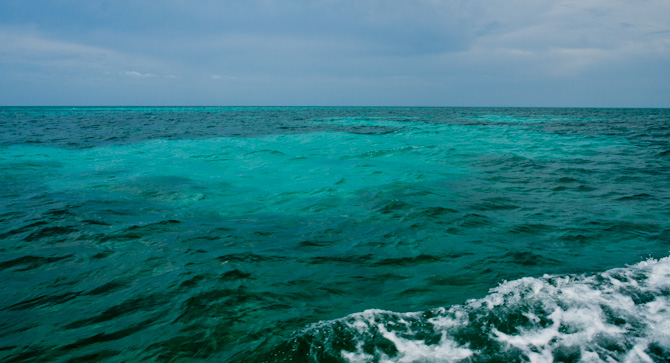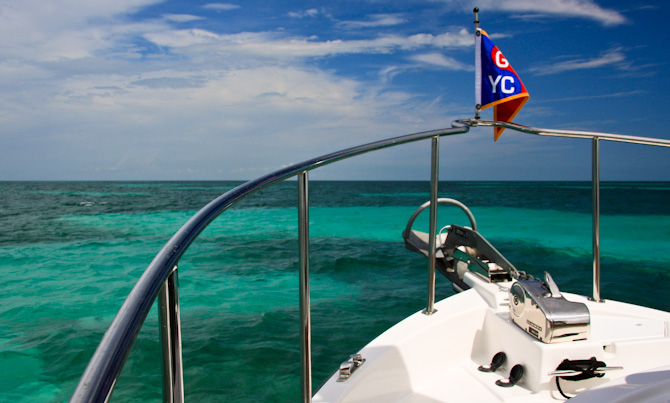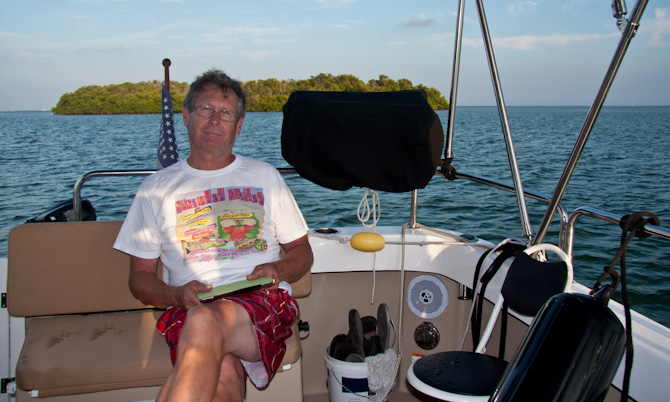 We retreated to the flats area where we knew we could find shelter from the high winds and spent an enjoyable night anchored on the lee side of Barracouta Keys, in the Lakes Passage area. As you can see much calmer waters and a glowing sunset greeted us for a peaceful night at anchor.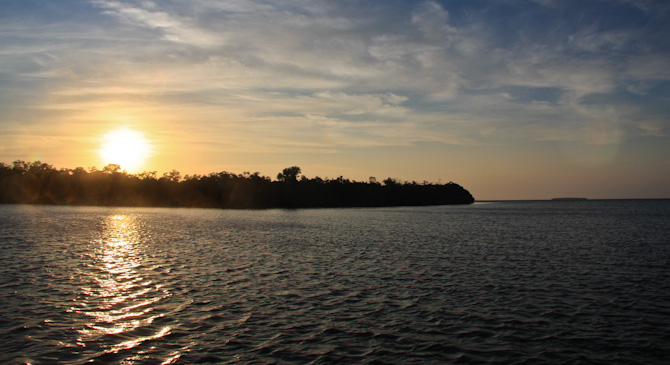 In the morning we got up and headed towards downtown Key West.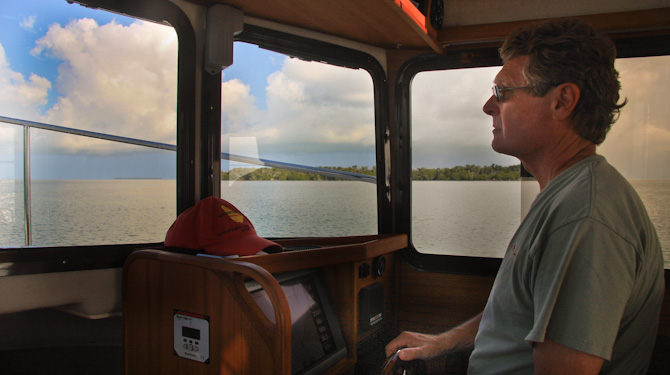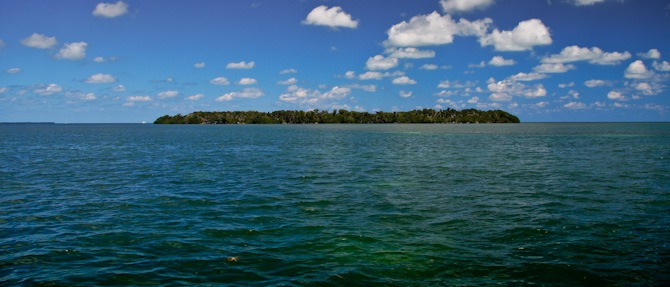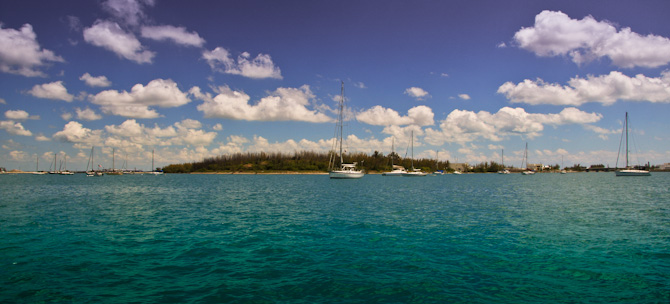 The last part of the trip included a cruise past the southern part of Key West, the anchorages, cruise ships and fishing boats.