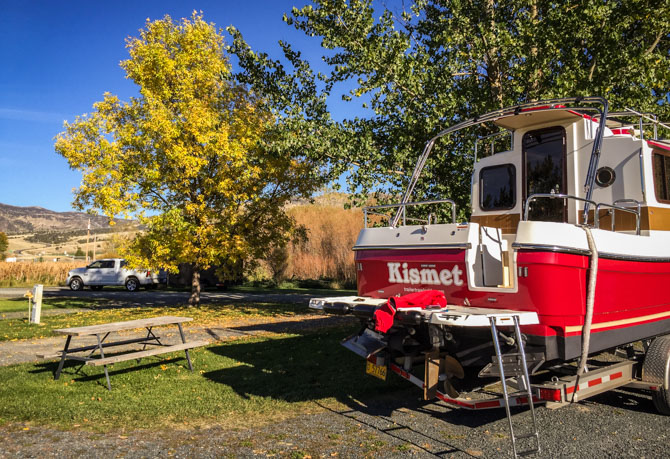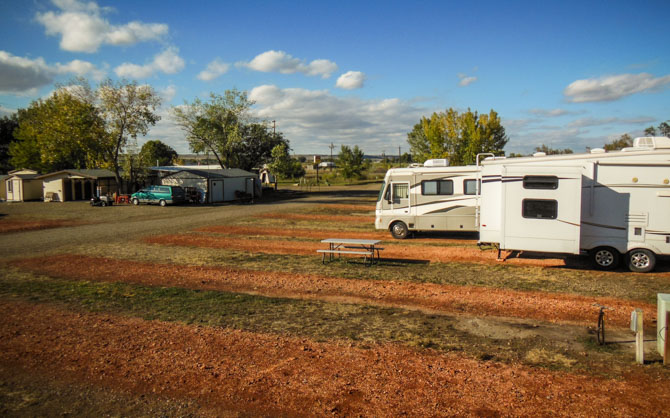 Miles City and Cardwell – Our Montana RV Park Stops
Miles City, Montana RV Park was our next stop while driving to Portland, Oregon. In this part of the country, while driving west on I-90, we look on one of our RV apps to see what place is closest to the Interstate. We don't need to drive way off our route to get to an RV park. We aren't necessarily looking for a primo park, our requirements are very simple. We like a pull-through if possible, our rig is a total of about 55 feet (35 feet for just the boat and trailer), but we can back in and disengage the truck to park alongside if the site is not long enough. Our only other requirement is 30-amp power hook-up which most parks have, but not all. We need electricity to power our small plug-in heater. While the daytime temps are quite warm, it can get cold at night in these parts.
Our pick on this day was Big Sky Camp and RV Park. Sometimes we just get lucky and by this I mean we stop somewhere and because a smile and lighthearted conversation, we feel right at home. That was our experience at Big Sky Camp and RV Park. Owners Jim and Amy Asher, greeted us all smiles and made us feel welcome. We were directed to a favorite local restaurant in town and were promised there'd be some cowboys there. The park is located near Yellowstone, Glacier and Little Big Horn Battlefield National Parks. For $22.00 we had a pull-through site with access to water, electricity and cable. That's a great deal!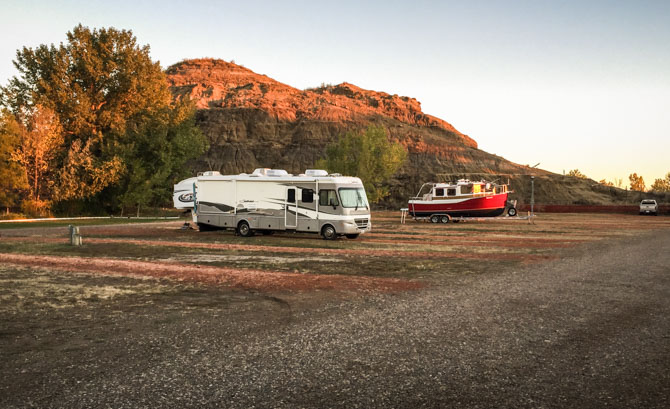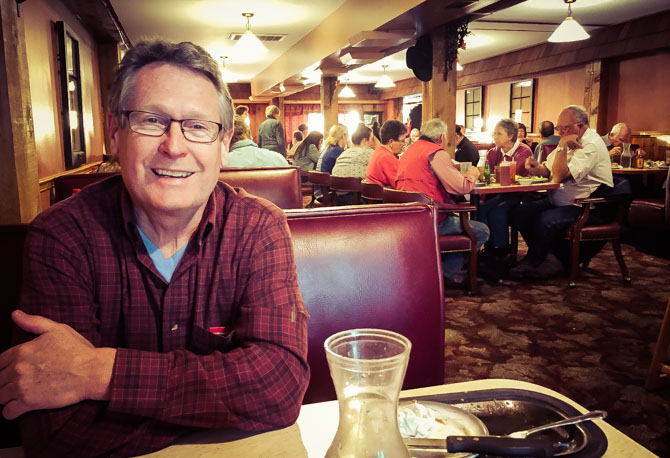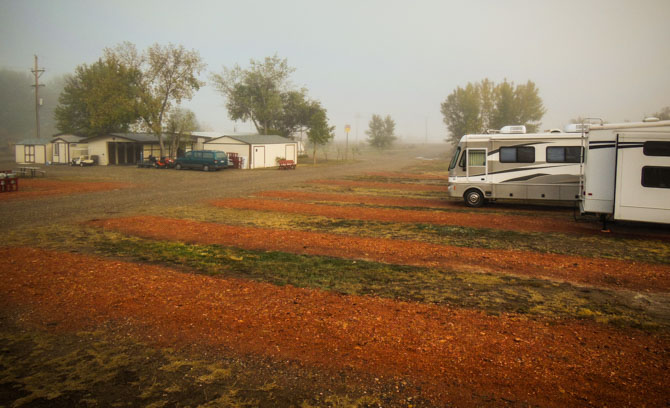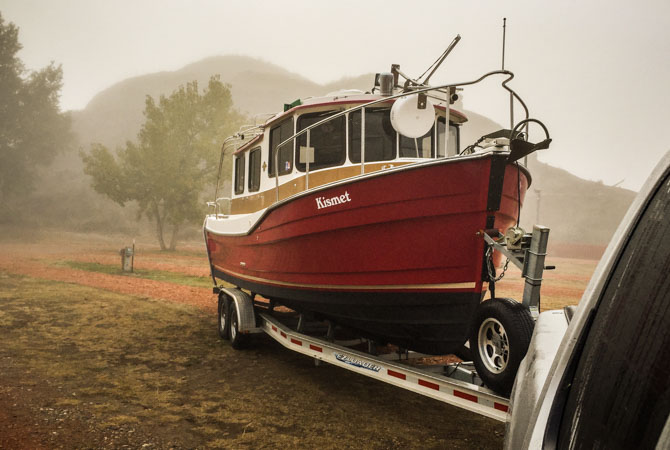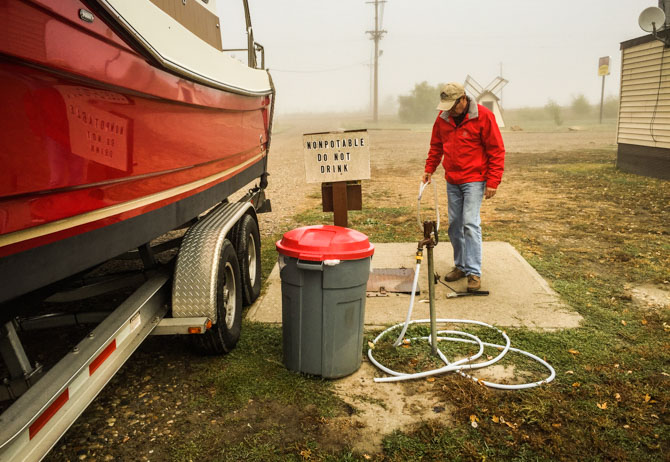 The next morning it was foggy when we woke up. Jim decided we'd try to empty our holding tank at the park's dump station before we left. We don't have a full hook up to use on the boat, right at the site, like regular RVs have so we have to go straight to a dump station behind the office (which was free to use if you have stayed at the park).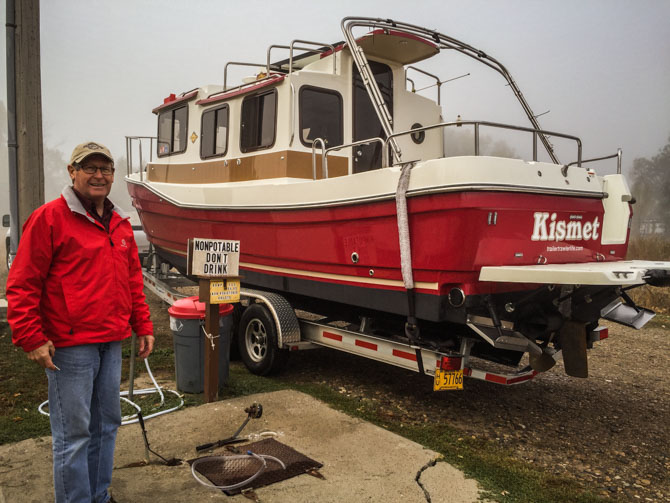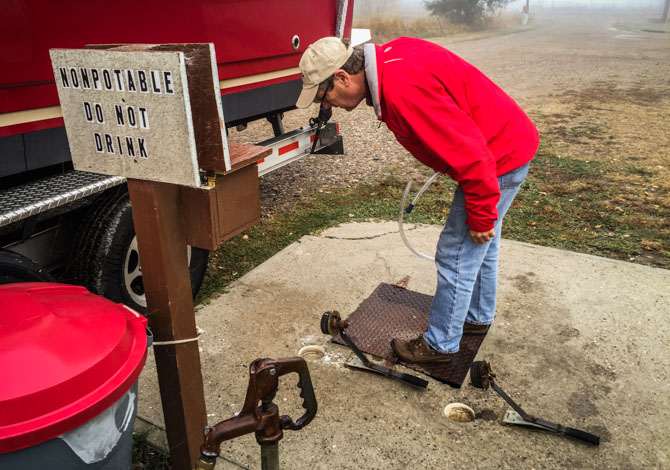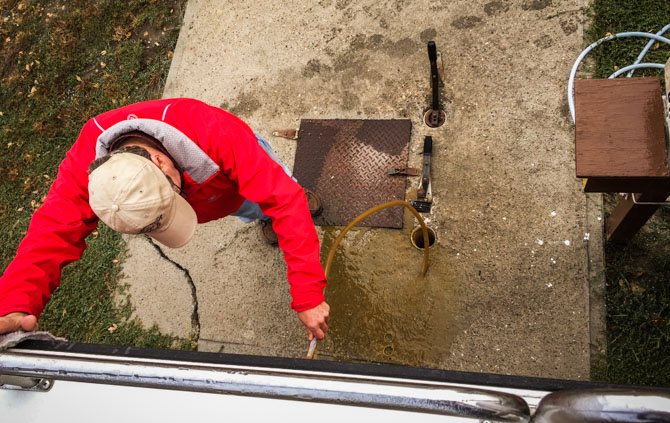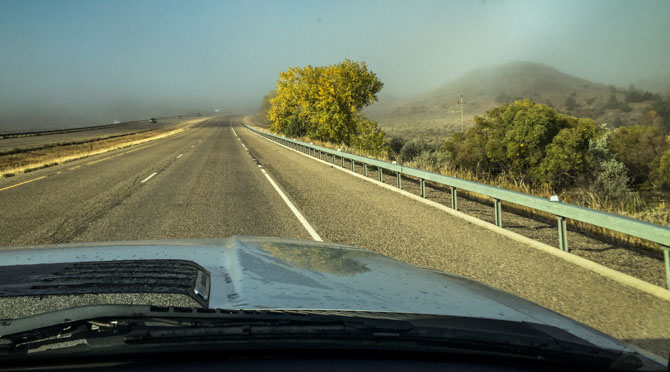 Back on the road heading west into a fog bank and eventually to our next stop of Cardwell, Montana.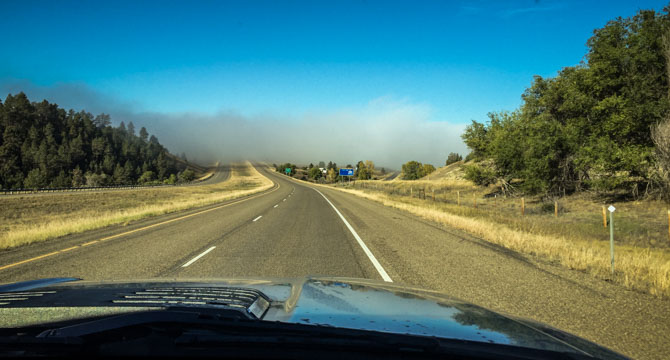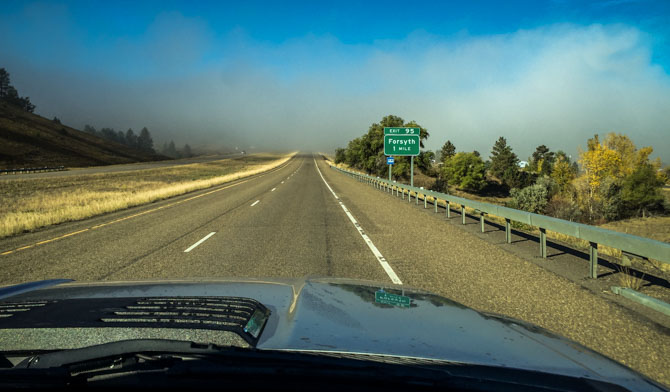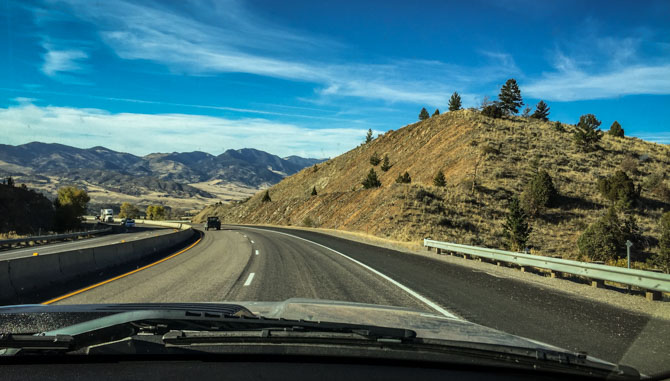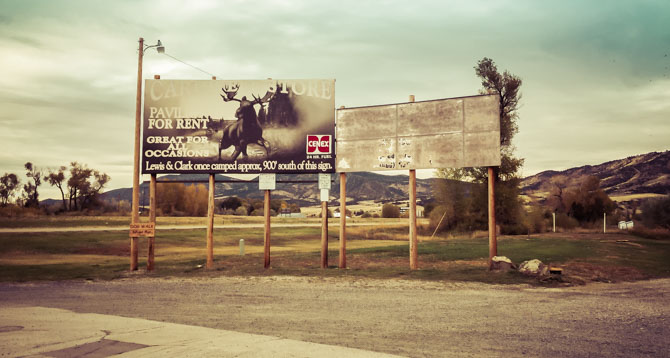 Second to last night on the road found us in Cardwell, Montana at Cardwell Store and RV Park. With a population of only 40 residents, Cardwell is a small town. This park is located behind the gas station and convenience store, but it was pleasant with lots of grass and trees lining the park. We ended our travel day a little short on this day, just a little tired of driving. It was a nice day to cut it short. We found a nice spot near the back under a couple of trees and settled in for a relaxing evening.